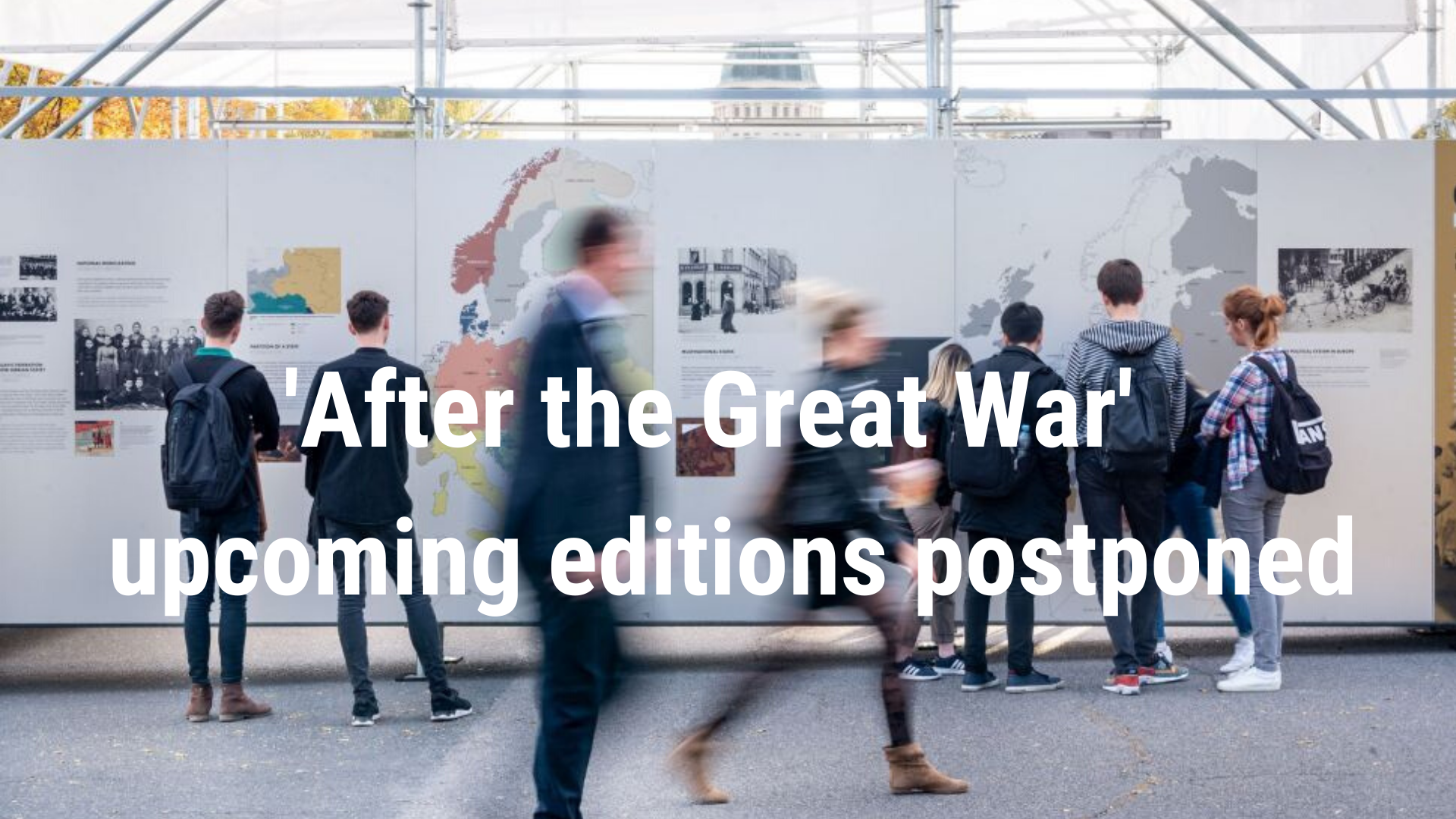 'After the Great War' upcoming editions POSTPONED!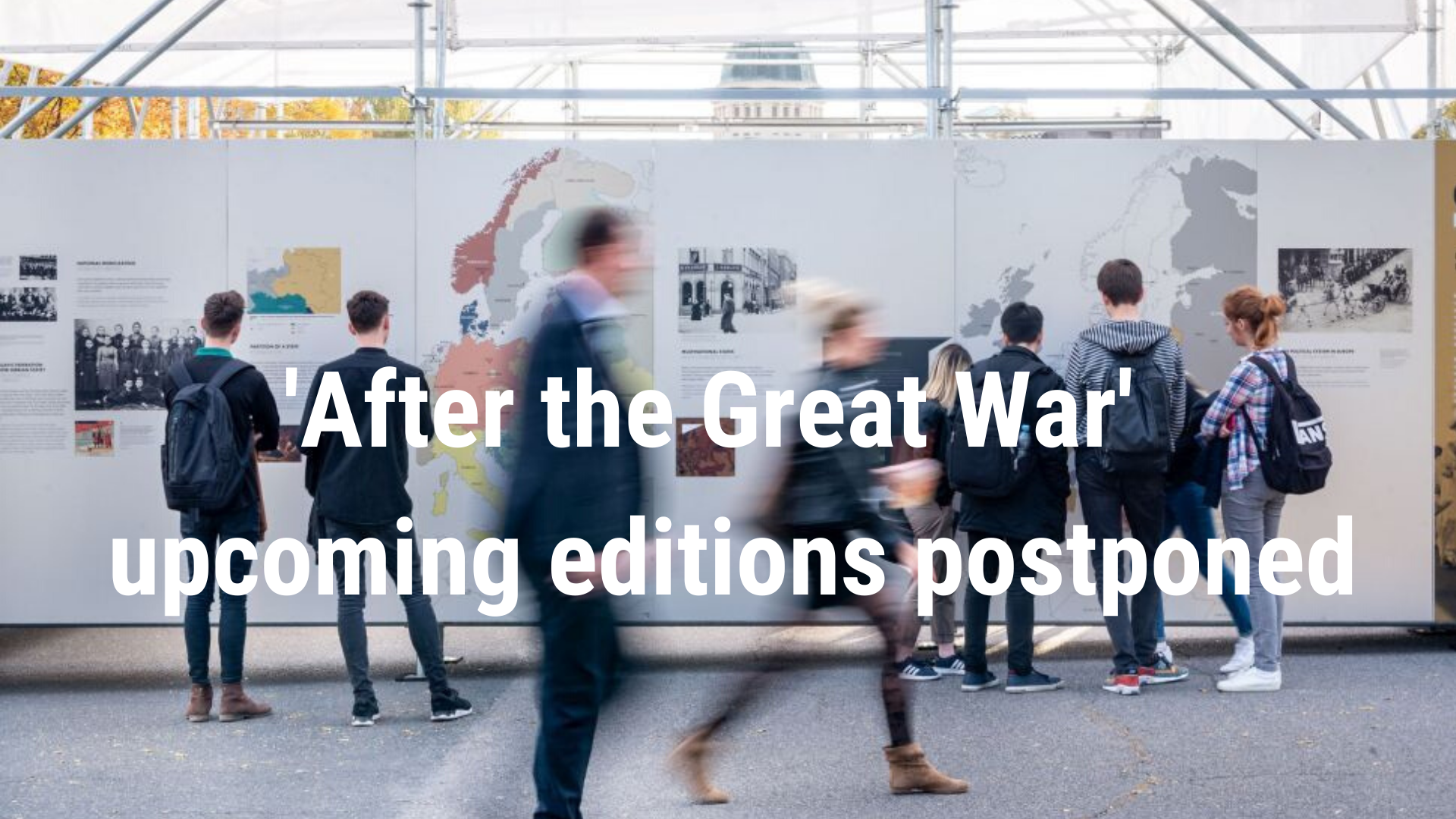 Due to the circumstances connected to the COVID-19 outbreak, the European Network Remembrance and Solidarity, together with its partners have decided to postpone the upcoming presentation of 'After the Great War... ' exhibition in Rijeka (Croatia) and Trieste (Italy). We hope that as soon as the situation becomes stable we will be able to present 'After the Great War' in both cities. We are exploring options to reschedule the event, but due to the rapidly changing worldwide situation, currently we cannot give a specific date.
We are looking forward to seeing you at the 'After the Great War' exhibition as soon as possible.