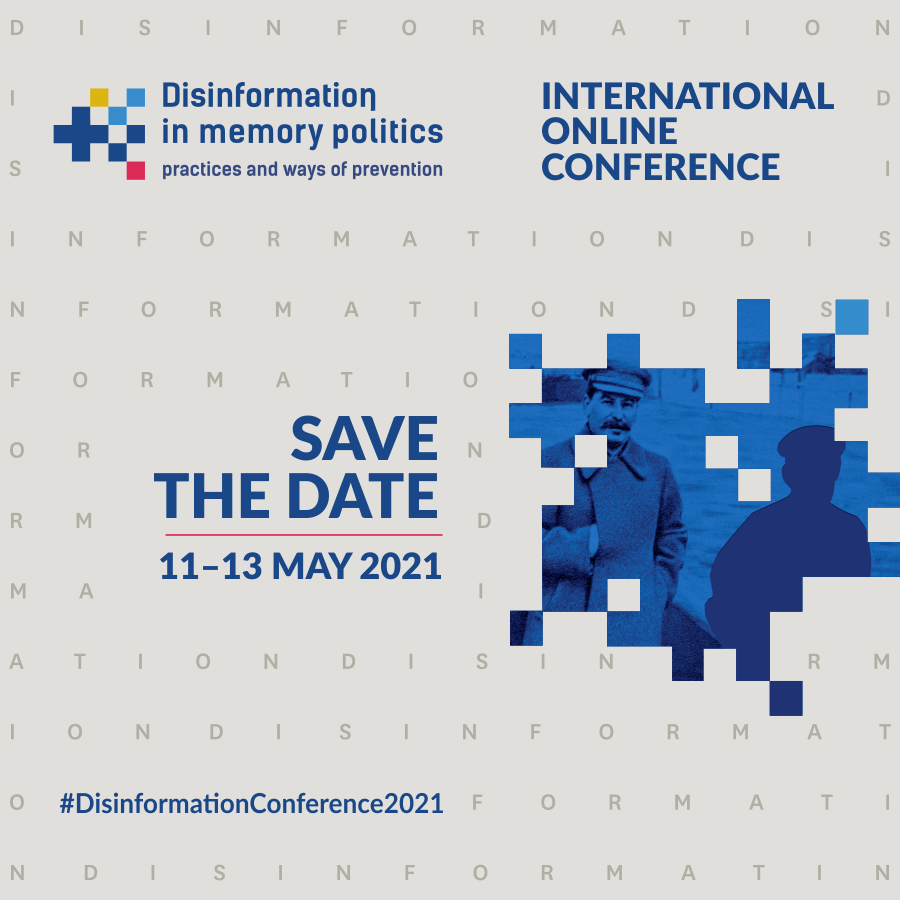 Save the date for "Disinformation in Memory Politics: Practices and Ways of Prevention", an international online conference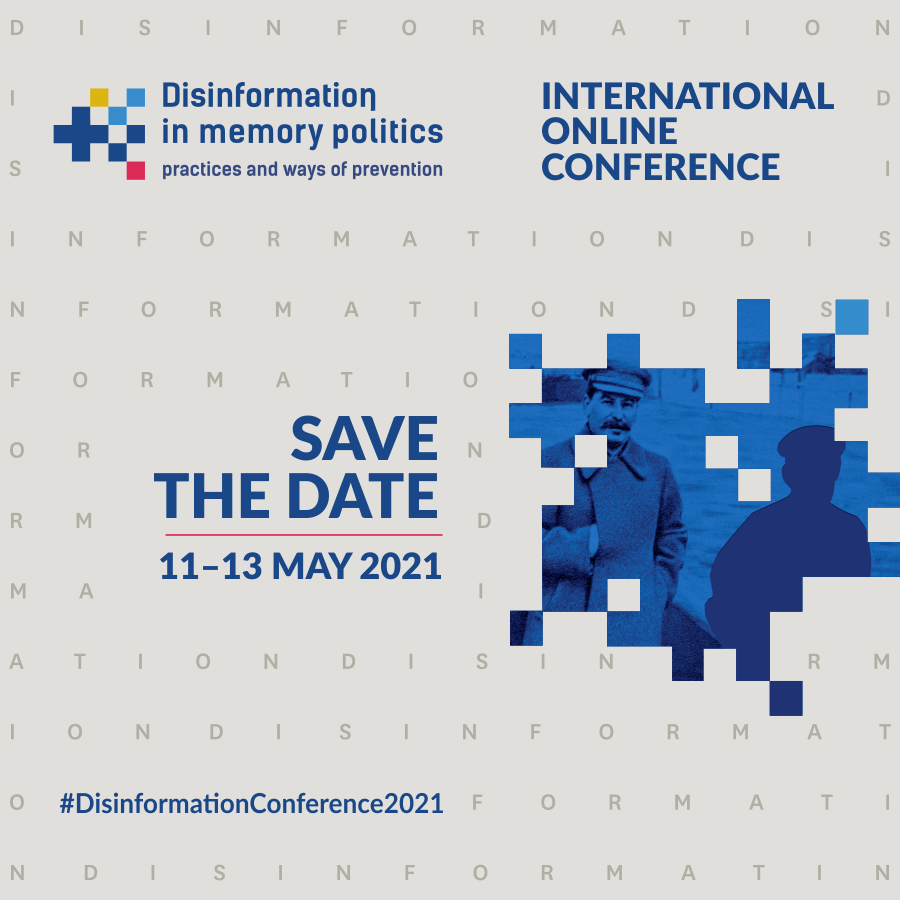 We are happy to announce that ENRS, in cooperation with NUPSA (Bucharest) and NIST (Bucharest), organise the international online conference 'Disinformation in Memory Politics: Practices of Prevention', which will be held on 11 to 13 May 2021.
What is disinformation in memory politics? How is it constructed, who is behind it and what are its aims? More importantly, what can we do to prevent the manipulation of historical facts? International group of historians and communication specialists will answer these and other challenging questions.
Multi-disciplinary speakers will bring a range of perspectives and include historians and political scientists as well as experts in communication, disinformation prevention and discourse analysis from the Czech Republic, Estonia, Germany, Hungary, Poland, Romania, Russia, Slovakia, the USA, and others.
The conference will comprise the following panel discussions:
- Controversies over the memories of the Hitler and Stalin regimes
- The role of conspiracy theories in populist politics
- Historical manipulations as a foreign policy instrument in contemporary Russia
- Memory politics in Estonia and Slovakia
- Instrumentalization of disinformation for political purposes
- A critique of international strategies and approaches to the establishment of recommendations to prevent disinformation.
The conference will also include an overview of the learning toolkit available online from the platform Hi-Story Lessons 'No to Disinformation' (developed by ENRS in 2021), which is an educational package for secondary schools that tackle historical manipulation and other aspects of disinformation.
Conference is free and open to the public through live streaming over Zoom, YouTube and Facebook.