About Sound in the Silence 2016
29 September - 7 October 2016, Auschwitz-Birkenau / Žilina
Sound in the Silence is a cyclical project addressed to students from secondary schools, dedicated to historical education. This year the project is organised in Poland and Slovakia – in Auschwitz and in the vicinity of Žilina.
Students from secondary schools in Germany, Hungary, Poland and Slovak Republic will spend four days in Auschwitz, where they will take part in workshops at Auschwitz-Birkenau Memorial and Museum. The themes of the workshops will concentrate on the history of the camp, and on the resistance movement. Student will learn about people who managed to escape from the camp, including August Kowalczyk, Witold Pilecki, Rudolf Vrba and Alfred Wetzler.
Next, the participants will travel to the Slovak mountains to spend the rest of the week working in the peace and quiet of the countryside under the supervision of teachers and coordinators. The group will prepare an art project based on the thoughts and emotions related to the stories encountered in Auschwitz. Dan Wolf, an artist and a long-time Sound in the Silence collaborator, will act as the project's Artistic Director as well as a participainting artist.
On the last day students will present the art project in Žilina, in Stanica – a cultural center, a unique place that brings together educational and cultural events of the region.
This year our project starts at Auschwitz Nazi German concentration camp, site of annihilation for over 1.1 million men, women and children, which has come to symbolise 20th-century atrocities. There we will discuss the key events from the history of the camp with a special emphasis put on the in-camp resistance movement. After 3 days of tailored guided visits, workshops and lectures, the participants will travel to the Slovak mountains, where they will prepare an art project drawing on the experiences and stories encountered during their visit in Auschwitz. The project will be then presented at Stanica – cultural center in the Slovak city of Žilina.
"Education about the Holocaust and counteracting antisemitism is extremely important not only from the point of view of historical research, but also in terms of a wider category of humanities and social sciences (sociology, psychology, literary science, law, theatre studies, etc.). Looking broader at this issue gives us the opportunity to base our knowledge not only on historical sources but also: prose and poetry (including the testimony of the Shoah survivors), works of art (both those created by death and concentration camps' prisoners, and those created after the war that are related to the theme of the Holocaust), and biographical memory of the members of our families, who survived the World War II."

Małgorzata Wosińska Academic Coordinator of the Project
This year within the Sound in the Silence project we will explore the meaning of resistance, posing questions about human dignity, persecution and reactions to oppression.
We will start by discussing events that took place in Auschwitz Nazi German concentration camp, such as the activities of the in-camp underground movement organized by the Polish soldier Witold Pilecki or the escape of Rudolf Vrba and Alfred Wetzler, two Slovak Jews, authors of one of the original reports describing the situation in Auschwitz.
What's more, we will also draw on post-war survivors' accounts and works of art: songs by Holocaust Survivor Band, poems of Agnes Gergely, or the book Man's Search for Meaning by Victor Frankl, to name just a few.
By discussing varied examples and getting to know different individual stories, we want to see what role resistance may play in contemporary society.
Schools taking part in the project
Budapest, Hungary: Fazekas Mihály Gimnázium
Over the past 40 years Fazekas Mihály Gimnázium has built up a reputation for excellence, especially in mathematics and in the exact sciences. The school's history reaches back to 1911 when the mayor of Budapest opened an elementary school at the site to meet the increasing demand for education in the expanding city. A year later, the building became temporary home to the Pedagogical Seminary, whose purpose was to provide guidance and later supervision for all teachers and schools in the city. The elementary school thus became a training school where teachers could become acquainted with the latest pedagogical techniques. The seminars given at the school became enormously popular between the two World Wars. The building was severely damaged both in the Second World War and again in the 1956 revolution. Since 1957 the Seminary has enjoyed its most successful period ever. Fazekas's prestigious reputation is linked to special mathematics classes which were started in 1962, when Imre Rábai gathered some promising talent who went on to achieve world fame for the school in the subject. Ever since, numerous Fazekas alumni have excelled on the world stage, particularly in mathematics and the natural sciences.
Warsaw, Poland: Miguel de Cervantes High School
The school was created in 1945, shortly after the end of the Second World War. Its patron at that time was Karol Swierczewski Walter – a soviet general of Polish origin. In 1955 the school was moved to its present location: a 3-storey building situated in one of the greenest areas in Warsaw – the district of Mokotow. The Patron – Miguel de Cervantes Saavedra (1547-1616) was a Spanish novelist, poet, and playwright. He is best known for his 1605 work on Don Quijote which is often called the first modern novel. His influence on the Spanish language has been so great that modern Spanish is often called the language of Cervantes. Cervantes became the school's patron in 1991, when the first Spanish bilingual class in Poland was created in the school.
Hamburg, Germany: Irena Sendler Schule
The Irena Sendler School has existed as a comprehensive school since 1970s . Today the school is one of the larger schools in Hamburg, with about 1300 students. Patron of the school – Irena Sendler – was a Polish nurse and social worker who served in the Polish Underground in German-occupied Warsaw during the Second World War, and was the head of the children's section of Żegota, the Polish Council to Aid Jews (Polish: Rada Pomocy Żydom), which was active from 1942 to 1945. Sendler smuggled approximately 2,500 Jewish children out of the Warsaw Ghetto and then provided them with false identity documents and shelter outside the Ghetto, saving those children from the Holocaust. The German occupiers eventually discovered her activities and she was arrested by the Gestapo, tortured, and sentenced to death, but she managed to evade execution and survive the war. In 1965, Sendler was recognised by the State of Israel as Righteous among the Nations. Late in life she was awarded the Order of the White Eagle, Poland's highest honor, for her wartime humanitarian efforts.
Banská Bystrica, Slovakia: Gimnazjum J.G. Tajovského
Gymnasium Tajovského Joseph Gregor is a four-year high school in Banská Bystrica, with mathematical and general classes. Gymnasium was established on September 1, 1976. During the Second World War, Banská Bystrica became the center of anti-Nazi opposition in Slovakia when the Slovak National Uprising, one of the largest anti-Nazi resistance events in Europe, was launched from the city on 29 August 1944. The insurgents were defeated on 27 October, however, and Banská Bystrica was briefly occupied by the German forces before it was liberated by Soviet and Romanian troops on 26 March 1945. After the war, Banská Bystrica became the administrative, economic, and cultural hub of central Slovakia. Banská Bystrica Region is now under the strong influence of neo-Nazism ideology. In November 2013 the Governor of Banská Bystrica Region became Marian Kotleba. Marian Kotleba holds views considered extremist, although he was never prosecuted for extremism. He is supportive of Jozef Tiso and the First Slovak Republic and he is openly against Roma people, Slovak National Uprising, NATO, the United States and the European Union. His convincing victory in a regional governor race has shocked even the most prescient observers.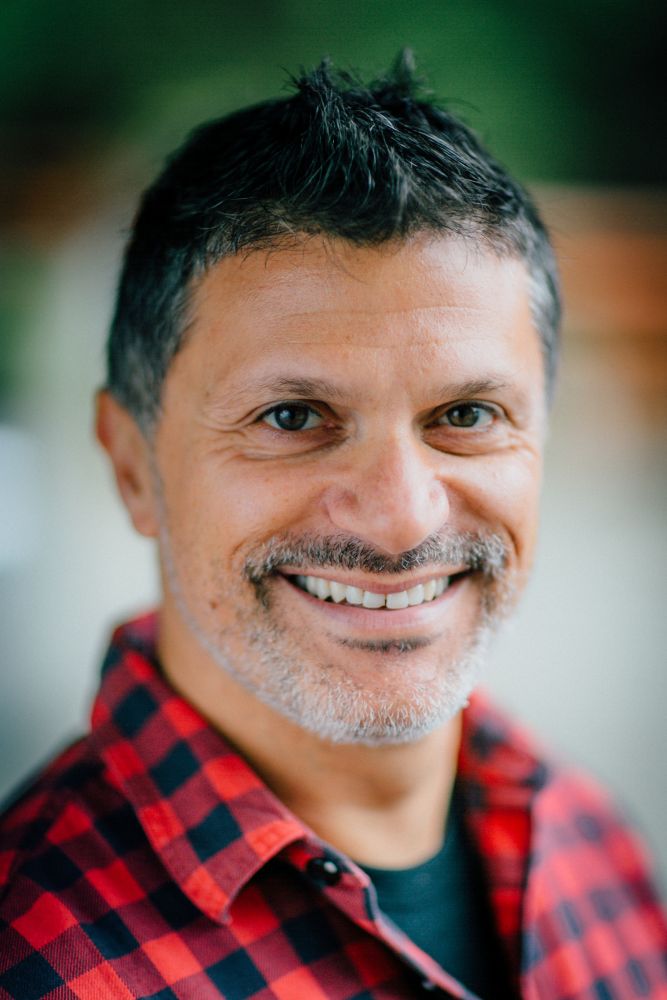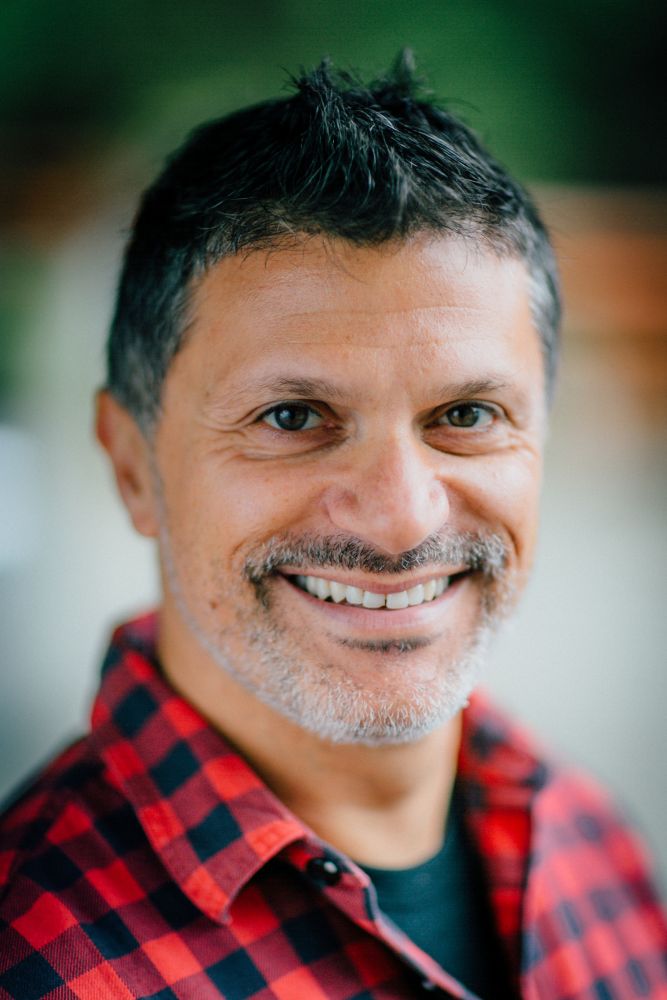 Dan Wolf
Dan Wolf is an actor, rapper, playwright, director, producer and educator. His work crosses artistic and cultural borders to combine conventional theater styles with the themes, language, music, history and aesthetics of the Hip-Hop generation. Dan is a founding member of the critically acclaimed Hip Hop music and theater collective Felonious and Artistic Director of Sound in the Silence. His play "Angry Black White Boy", based on the novel by Adam Mansbach, premiered at Intersection for the Arts in October 2008, ran for 12 sold-out weeks and was named Top Ten Best Theater Plays by the San Francisco Chronicle and San Francisco Examiner. His play "Beatbox: A Raparetta" (co-authored with Tommy Shepherd) has been produced in San Francisco, Oakland, Petaluma, Germany, and at the New York Hip Hop Theater Festival. "Beatbox" is published by TCG in the Hip Hop Theater anthology "Plays from the Boom Box Galaxy". His play "Stateless: A Hip Hop Vaudeville", a hip-hop and beatbox infused theatrical collaboration with Tommy Shepherd, balancing German and Jewish history with the problems of racism and the African American experience, has been produced in San Francisco, Hamburg and New York. Dan co-created and performed in "Block By Block," a multi-disciplinary performance that brought a San Francisco block party into the de Young Museum. Dan's play "Anansi the Spider", created in collaboration with Tommy Shepherd, toured to Bay Area schools for Marin Theater Company in 2012. Dan is part of a team of artists that adapted "Can't Stop Won't Stop", Jeff Chang's seminal book on Hip Hop culture, for the stage at Z Space in San Francisco in January 2016. Dan is developing "Curren$y", a hip hop adaptation of Shakespeare's "The Merchant of Venice".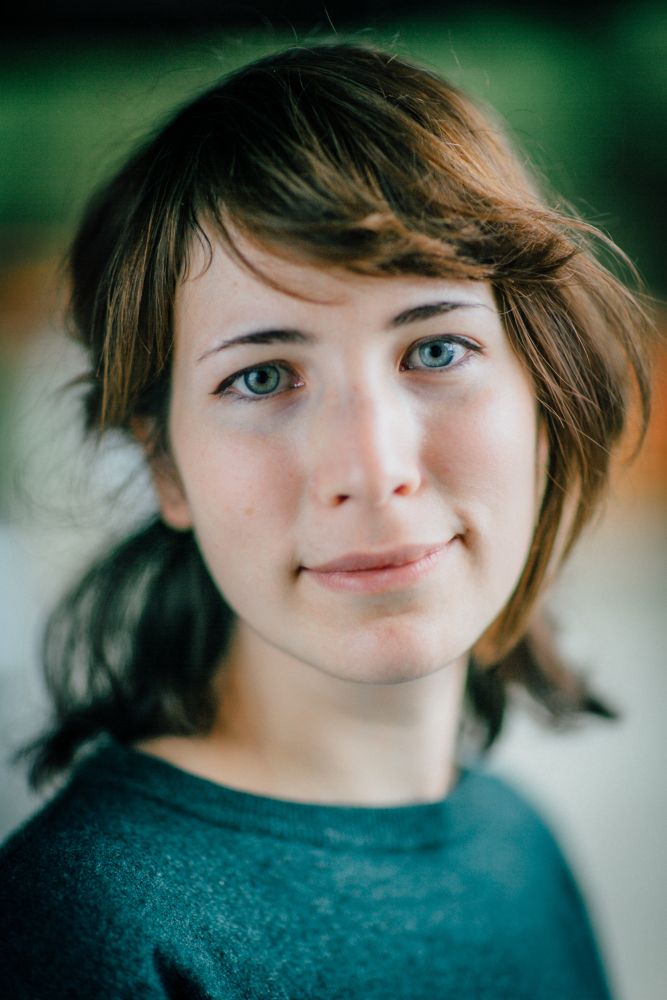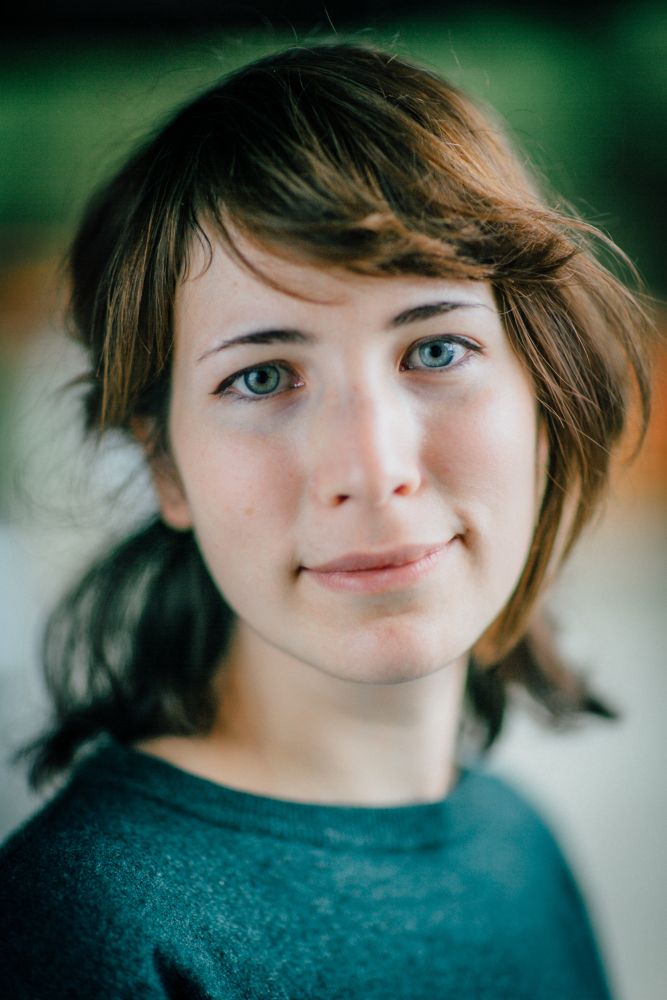 Zsofia Geresdi
Zsofia Geresdi is a DLA student at the Hungarian University of Fine Arts in Budapest. She conducts her research in theatrical space of modern rites within the Visuality of Contemporary Performing Arts programme, under the guidance of professor Judit Csanádi. She obtained a BA degree as a set designer at the Faculty of Arts of the Kaposvár University in 2011. In 2013 she was accepted to the Hungarian University of Fine Arts, where she acquired an MA in Scenography Art with specialization in theatre costumes and puppets. She participated in several exhibitions and conferences on theatre design and spaces in Hungary. In 2015 she took part in a costume exhibition at the Critical Costume 2015 conference (Helsinki, Aalto University) and in the Radical Space In Between Disciplines international interdisciplinary conference (University of Novi Sad, Novi Sad). As a set, costume, and puppet designer she has collaborated on many performances and plays, including several projects of student directors of the University of Theatre and Film Arts (Budapest).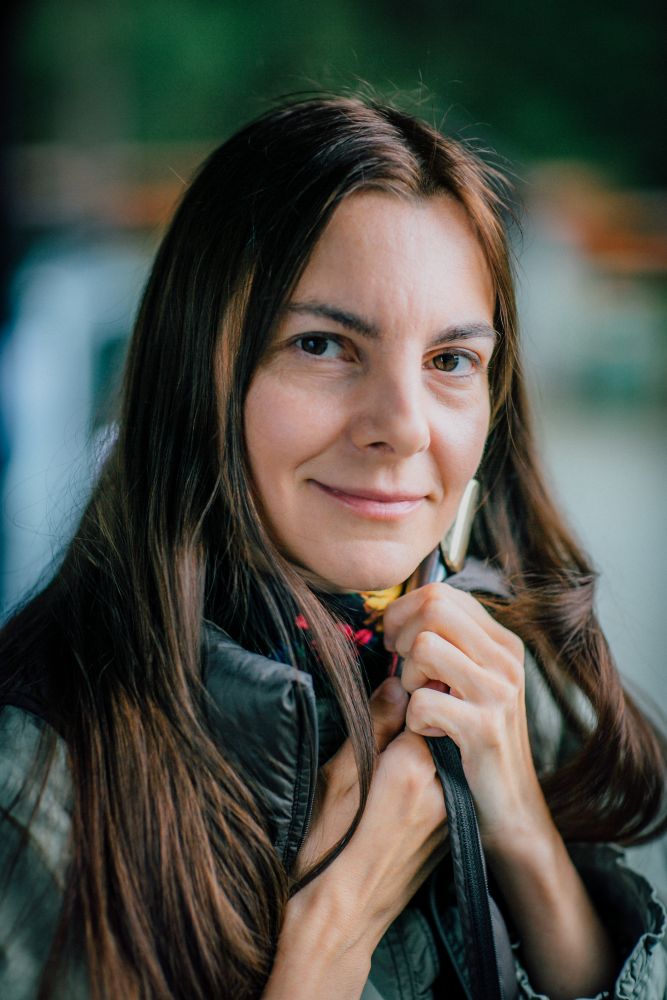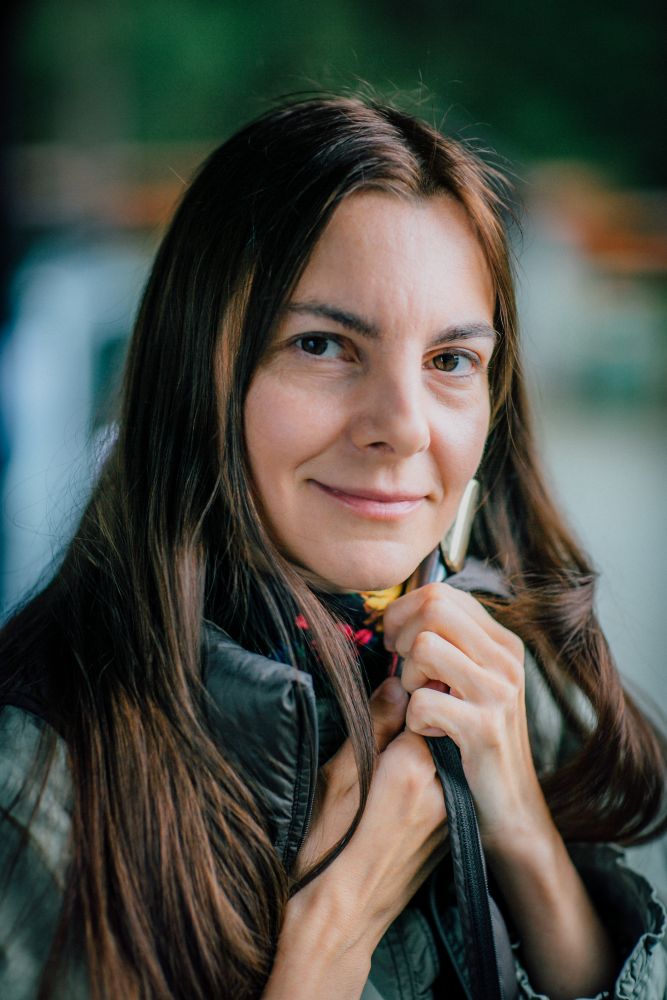 Agata Mironkin
Agata Mironkin is a musician (flutist) and music teacher from Poland. She graduated from Fryderyk Chopin Academy of Music in Warsaw (branch in Bialystok). Also studied music therapy in Karol Lipinski Academy of Music in Wroclaw. Agata has experience in music journalism. Since 2009 she has also worked as music and/or flute teacher in following schools: the United Families Catholic School, Meridian International School, Gimnazium 56 Aleksy "Alek" Dawidowski Middle School, Witold Lutoslawski Elementary School in Warsaw. Agata also worked as a volunteer in the Centre for Social Welfare – she arranged music therapy classes for handicapped participants.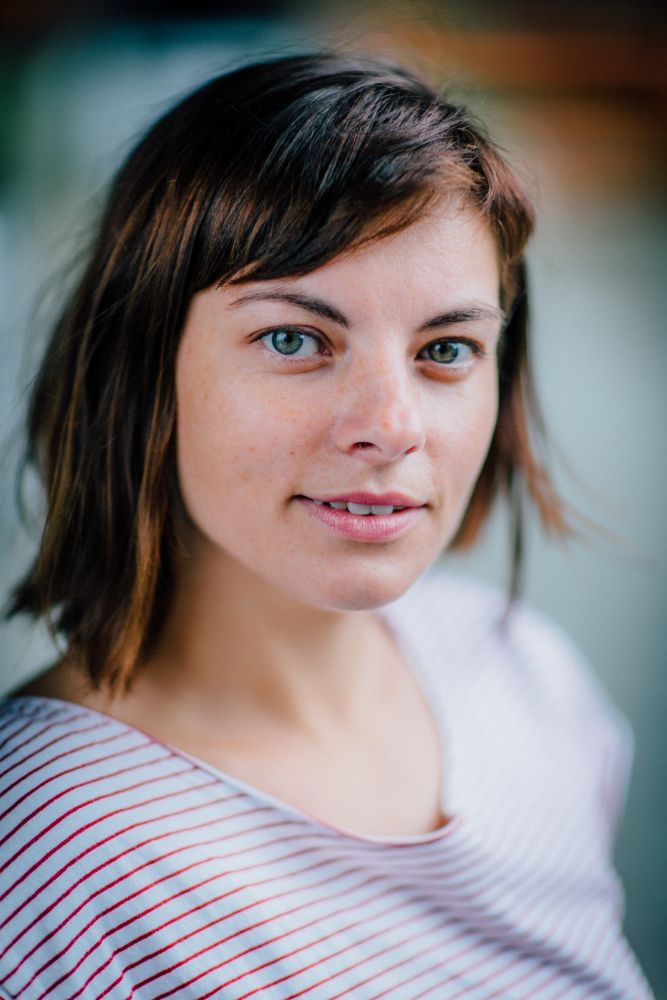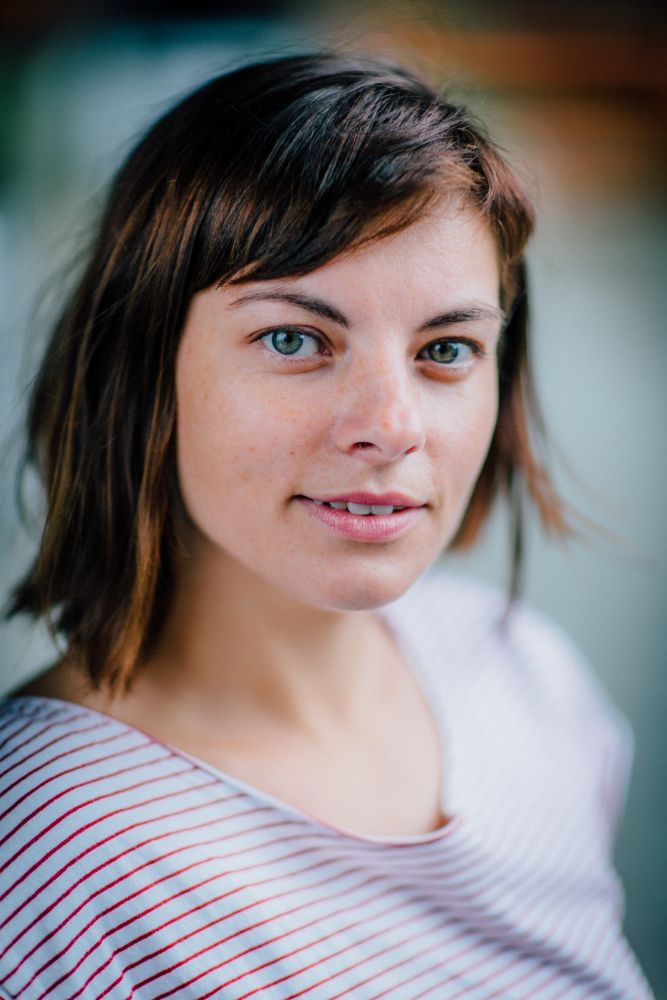 Katarina Rampackova
Katarina Rampackova is a choreographer, performer, teacher and dance activist born in Kosice, Slovakia. After studying physical theater at Scuola Teatro Dimitri in Switzerland, she graduated Master of Arts in choreography at Academy of Performing Arts in Prague. Currently she lives in Barcelona, where she works together with her colleague Laura Alcala Freudenthal on a dance project for and with children as a facilitator and choreographer, as well as educator. In Kosice she runs a project called 'Priestor Súčasného Tanca' (A space of Contemporary Dance), which helps create the community of contemporary dance in Kosice and integrate it in a public life. Katarina also works on different performative projects with Slovak and foreign artists from other fields.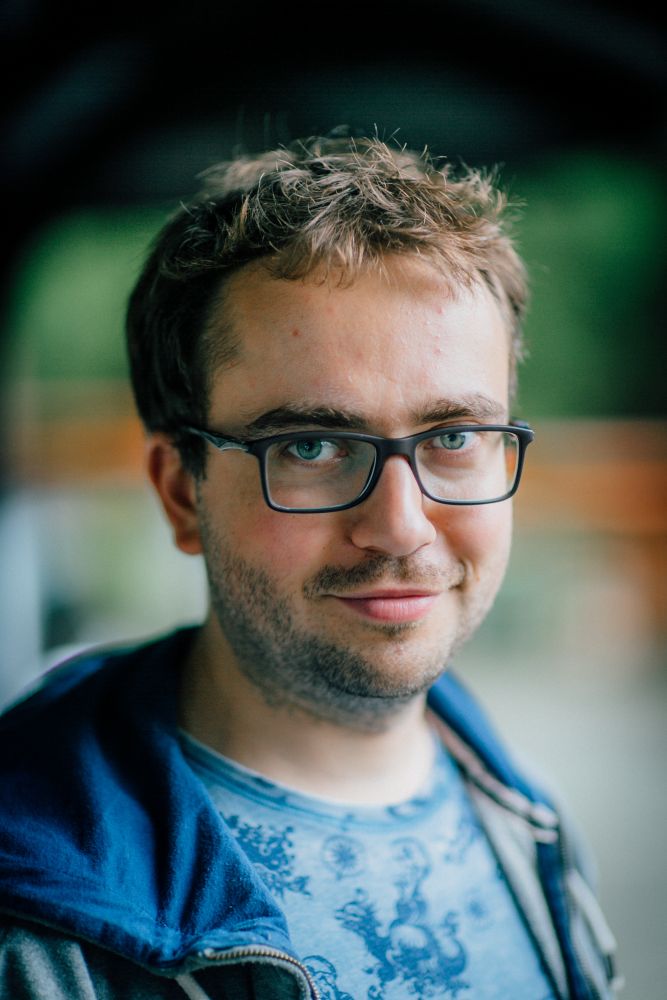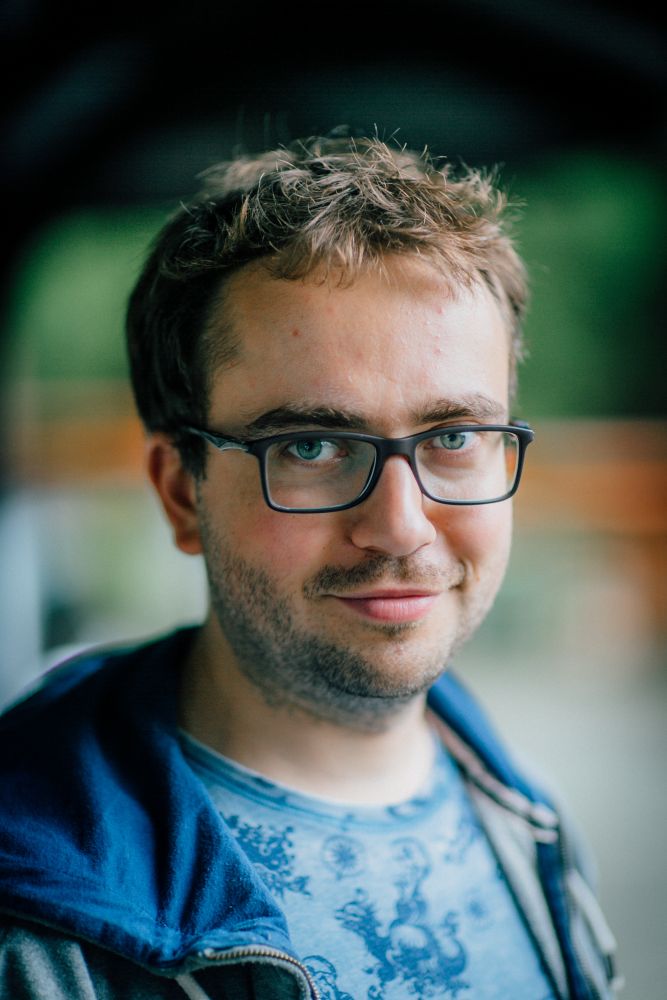 Jakub Roszkowski
Jakub Roszkowski is a dramaturge, playwright, director and author of adaptations, translations and reworkings of stage plays. Graduate of State Drama School in Cracow – The Theatre Directing Department. Has worked at more than thirty theatre plays. Between 2007-2014 served as dramaturge in Teatr Wybrzeże in Gdańsk. Since September 2016 he has started to work as a literary director in Teatr im. Słowackiego in Cracow. Besides Teatr Wybrzeże and Teatr im. Słowackiego in Cracow, worked for theatres such as Teatr Narodowy in Warsaw, Narodowy Stary Teatr in Cracow, Teatr im. Jaracza w Łódź, Teatr Studio in Warsaw and Teatr Muzyczny in Gdynia. He has directed five plays: Stalker based on the novel Roadside Picnic by Arkadij and Borys Strugacki, The Great Improvisation by Giza, Roszkowski and Tremiszewski (both in Teatr Wybrzeże), his own text – The Better World in Lubuski Teatr in Zielona Góra, The Wedding by Stanisław Wyspiańki in Teatr im. Andresena in Lublin and Knights of the Teutonic Order by Henryk Sienkiewicz in Teatr Miniatura in Gdańsk. Adding to the above mentioned, three other dramas of his writing were played: The Open Sea, The Green Man and The diamond in an Ashtray. He has lead numerous workshops for children and youth, including international ones for Polish-Czech and Polish-German groups and Sound in the Silence 2015.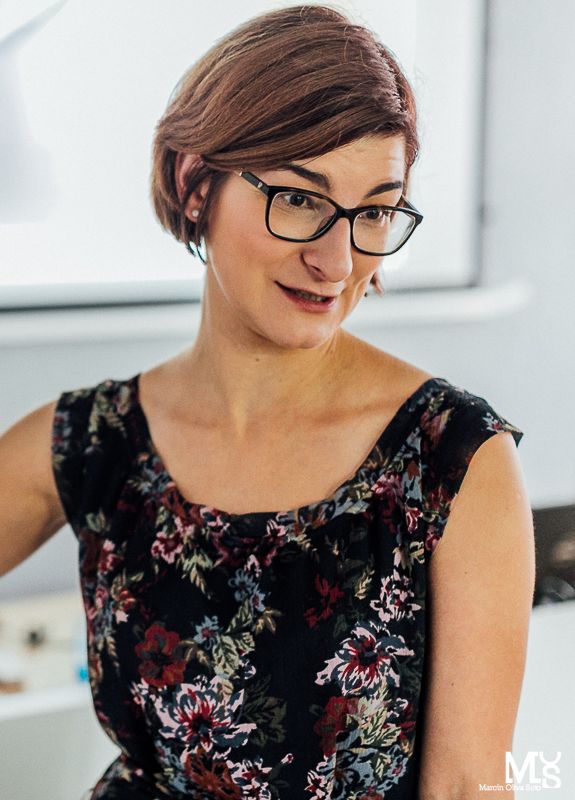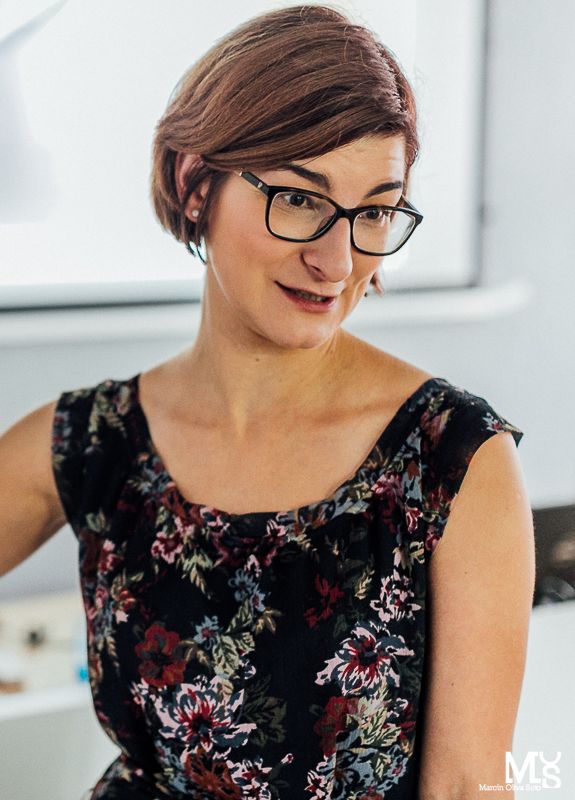 Małgorzata Wosińska
Ethnologist. Psychotraumatologist. Ph.D. student of the final year at the Faculty of History at the Adam Mickiewicz University in Poznan, Poland. Her research interest cover a wide range of interrelated disciplines from Holocaust and Genocide Studies through the anthropology of memory and space to modern curatorial and museum studies. She also works with the witnesses of traumatic events. To be able to do so she has completed courses in general psycho-traumatology and continues learning in a specialist psychoanalyst training programme. Currently she works on the doctorial thesis concerning the identity of genocide survivors in Rwanda, where she has conducted regular field researches since 2009. She is an expert advising on the management of memorial sites and trauma for both governmental and non-governmental organizations of martyrdom and preventive character (i.e. KL Stutthof, Gross Rosen and Auschwitz-Birkenau, National Commission for the Fight Against Genocide Rwanda, Aegis Trust). She is an author of 31 publications in scientific journals, co-editor of 3 books and 1 collection of reportages, though she definitely prefers fieldwork to writing reports. She finds respite from trauma and extermination research in art. For many years she has taught, performed and recorded traditional music (Yiddish, Balkan). She believes that music and visual arts are one of the better ways of finding common language with the Others. And with the past.
Sound in the Silence is a way to find a new way of looking at the history of Europe, of our nations, states, regions and of transferring the past into our present lives.
Read More