28 September – 5 October 2022, Kaunas 9th Fort Museum (Lithuania) 
9-16 October 2022, Gusen & Mauthausen Memorial Sites (Austria)
Sound in the Silence is an international interdisciplinary educational project whose main objective is to make secondary-school youth more familiar with difficult aspects of Europe's past in a way matching their emotional sensibility. Accompanied by artists and educators, the participants visit memorial sites where they explore selected themes related to the history of totalitarianisms in East-Central Europe and then take part in art workshops of several days. The joint work of the young project participants and artists culminates in a performance bringing together various artistic disciplines: dance, theatre, music, literature and stage setting. Their feelings and experiences related to visits of memorial sites – particularly those marked by tragedy and violence, triggering emotions often difficult to express in words – are externalised by means of artistic expression. 
Each project edition will take place in different memory site connected to an important moment in Europe's history: Kaunas 9th Fort Museum (Lithuania), Gusen & Mauthausen Memorial Sites (Austria). Project participants – groups of local and international youth accompanied by their teachers – will explore the history of a memorial site in a broader European context, learn about the fate of various persecuted groups, and develop civic competence. Drawing on their reflections and emotional reactions to what they come to learn, students will work together with a team of professional artists to create art performance. At the same time their teachers take part in workshops on interdisciplinary methods of teaching history and exchange experiences with peers from different countries.
The final performance put on by the youth for the local community serves not only as a conclusion of the learning process, but also as an opportunity for various groups of local policymakers, educators and journalists invited to the event to discuss interdisciplinary methods in history education, as well as activities aiming at safeguarding sites of memory.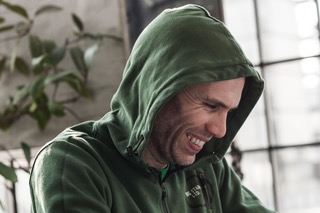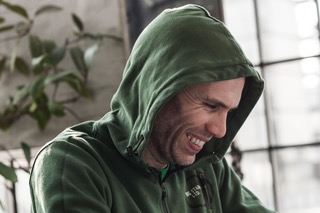 Sean Palmer
Sean Palmer (1977) trained in theatre and arts in Manchester Metropolitan University, UK. He has been a part of the Warsaw theatre and performance scene since 2000 traversing night clubs to national museums, Ancient Greek musical reconstruction to Broken Beat MC, fringe experiments to opera, solo shows and television, evangelist concerts to vocal improvisation, avant-garde to mainstream. He is an active creator, collaborator and educator. Since 2008 he has lived permanently in Warsaw, PL. He began his own experimental choir in 2010 called GRE BADANIE exploring the boundaries of sound and energy as a carrier of meaning, it is still active. Since 2014 he has been the resident artistic director/conductor of the POLIN museum community choir which performs two new performative concerts yearly. Currently he is preparing the 40 strong choir to perform Philip Glass's "Knee Plays" as well as a performative reading of the materials found in the temporary exhibition "Estranged: March '68 and It's Aftermath." Sean is not a trained musician, however, has found himself composing for theatre and choirs as well as singing and recording in multifarious settings. Since 2015 he is the front man of the White Kites (psyche rock) and from 2013 The All Stars Dansing Band (just plain rubbish). This year he's recording the second album with the White Kites (Oct 2018) and has just finished an album featuring texts by William Blake entitled "William's Things" (Sept 2018). The major through line in his work is musicality or sounding. The search for the thing which can move us together regardless if it is a beat, a note a yelp or a growl, because sound can often go where words fail. Apart from all the above 'arty stuff', he's also a big kid, a dad and a husband, has one child, two cats, loves running and doesn't eat animals.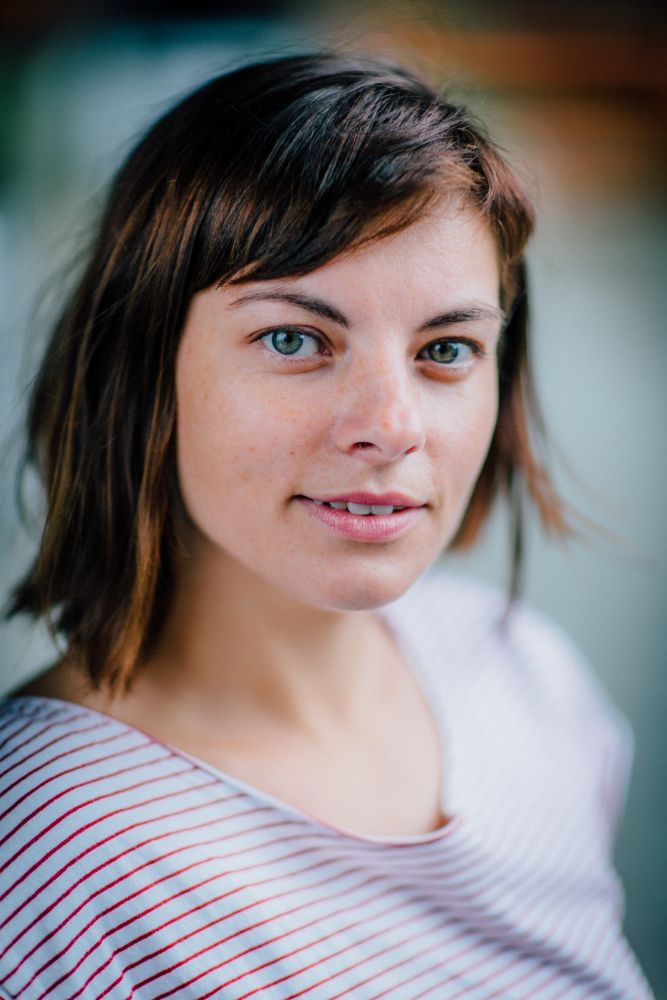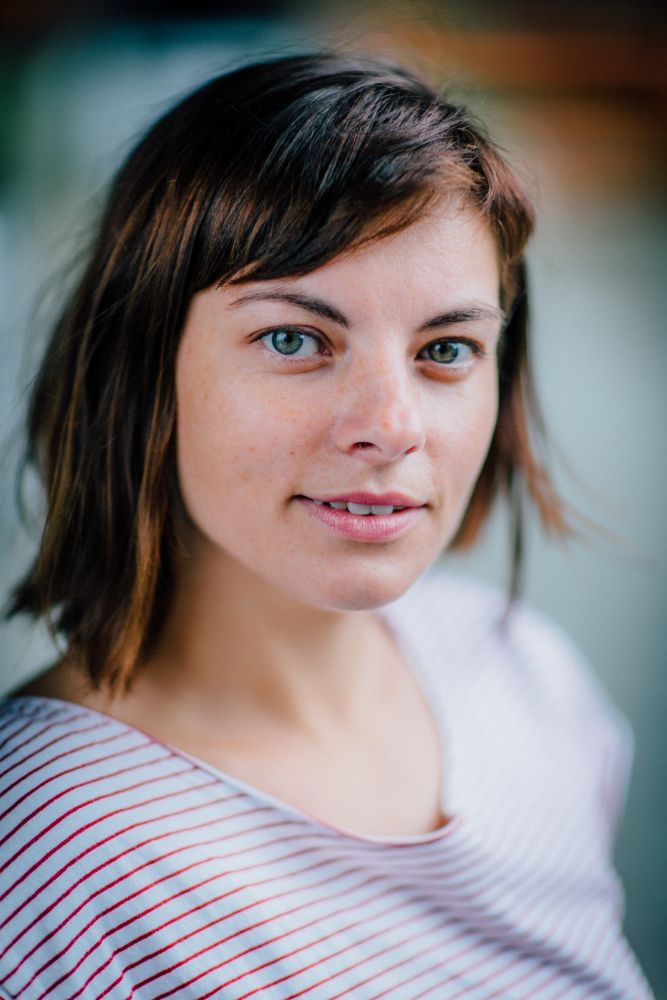 Katarina Rampackova
Katarina Rampackova is a choreographer, performer, teacher and dance activist born in Kosice, Slovakia. After studying physical theater at Scuola Teatro Dimitri in Switzerland, she graduated Master of Arts in choreography at Academy of Performing Arts in Prague. Currently she lives in Barcelona, where she works together with her colleague Laura Alcala Freudenthal on a dance project for and with children as a facilitator and choreographer, as well as educator. In Kosice she runs a project called 'Priestor Súčasného Tanca' (A space of Contemporary Dance), which helps create the community of contemporary dance in Kosice and integrate it in a public life. Katarina also works on different performative projects with Slovak and foreign artists from other fields.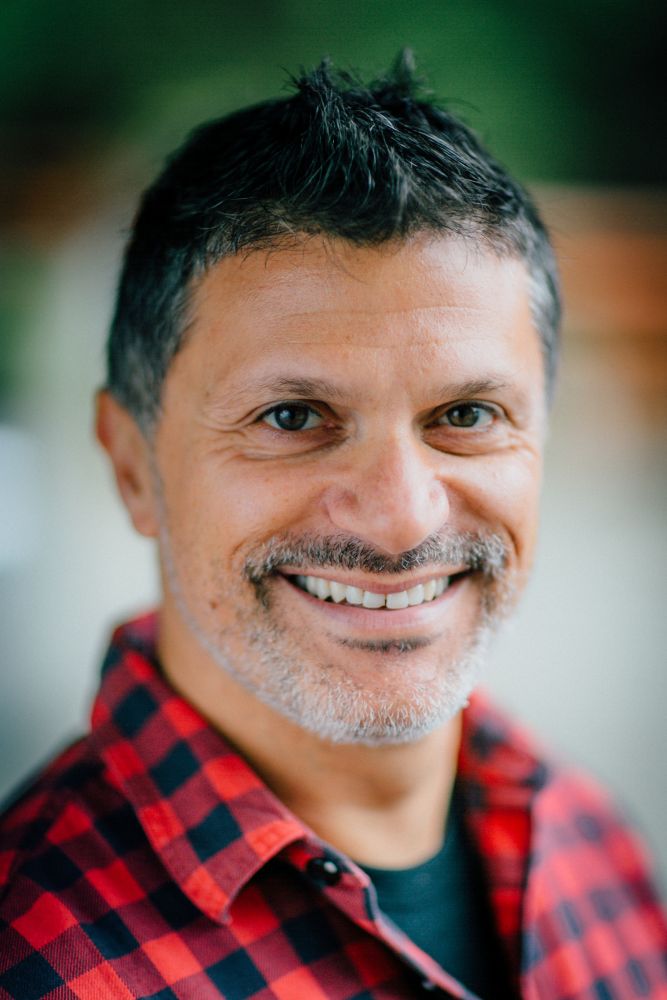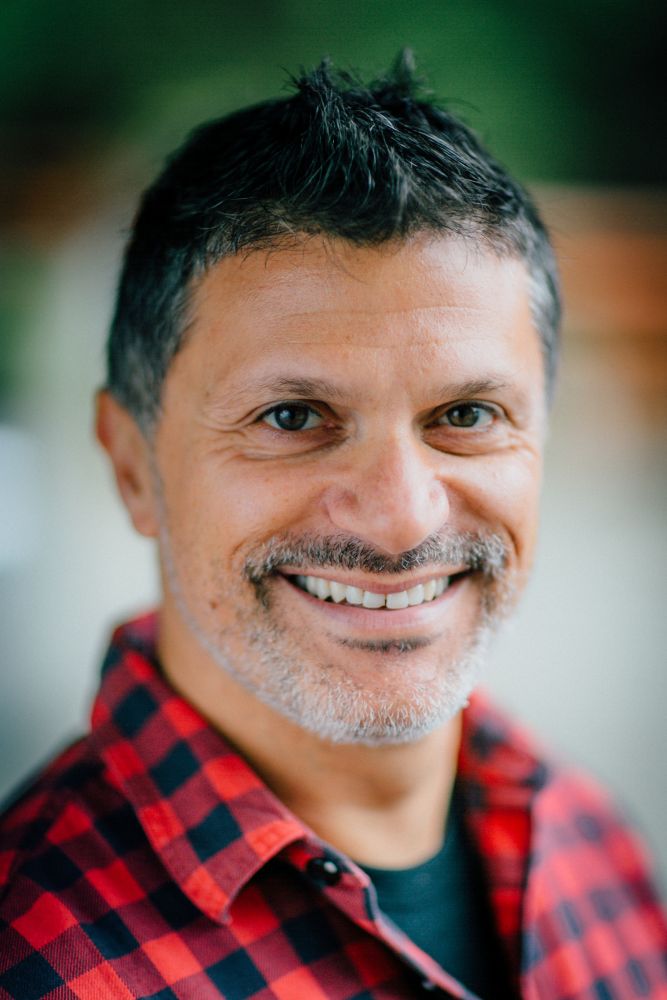 Dan Wolf
Dan Wolf is an actor, rapper, playwright, director, producer and educator. His work crosses artistic and cultural borders to combine conventional theater styles with the themes, language, music, history and aesthetics of the Hip-Hop generation. Dan is a founding member of the critically acclaimed Hip Hop music and theater collective Felonious and Artistic Director of Sound in the Silence. His play "Angry Black White Boy", based on the novel by Adam Mansbach, premiered at Intersection for the Arts in October 2008, ran for 12 sold-out weeks and was named Top Ten Best Theater Plays by the San Francisco Chronicle and San Francisco Examiner. His play "Beatbox: A Raparetta" (co-authored with Tommy Shepherd) has been produced in San Francisco, Oakland, Petaluma, Germany, and at the New York Hip Hop Theater Festival. "Beatbox" is published by TCG in the Hip Hop Theater anthology "Plays from the Boom Box Galaxy". His play "Stateless: A Hip Hop Vaudeville", a hip-hop and beatbox infused theatrical collaboration with Tommy Shepherd, balancing German and Jewish history with the problems of racism and the African American experience, has been produced in San Francisco, Hamburg and New York. Dan co-created and performed in "Block By Block," a multi-disciplinary performance that brought a San Francisco block party into the de Young Museum. Dan's play "Anansi the Spider", created in collaboration with Tommy Shepherd, toured to Bay Area schools for Marin Theater Company in 2012. Dan is part of a team of artists that adapted "Can't Stop Won't Stop", Jeff Chang's seminal book on Hip Hop culture, for the stage at Z Space in San Francisco in January 2016. Dan is developing "Curren$y", a hip hop adaptation of Shakespeare's "The Merchant of Venice".
Teachers are welcome to send their application via an online form by 5 June 2022.

1. Before applying, please read our Rules of Application:
here