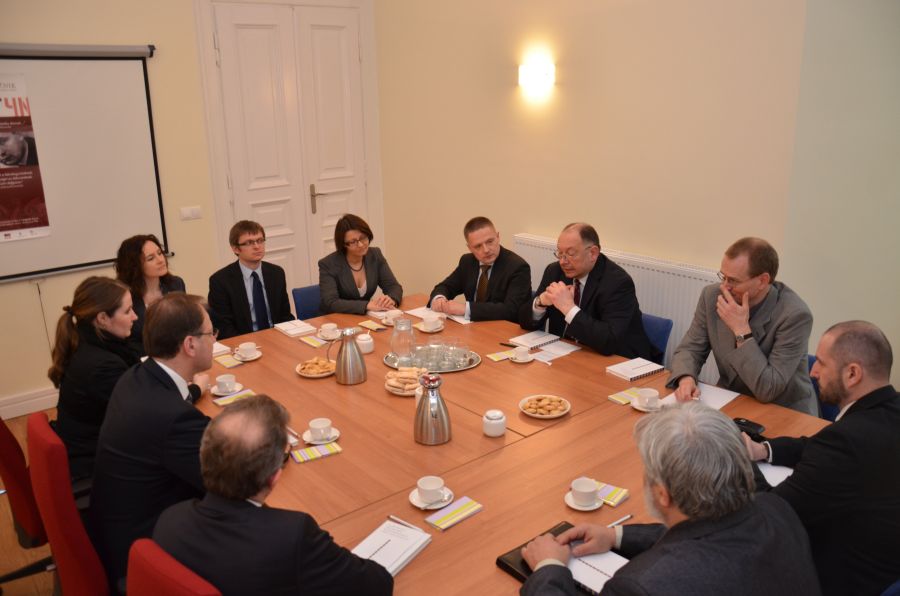 Deputy Prime Minister of Hungary in ENRS Secretariate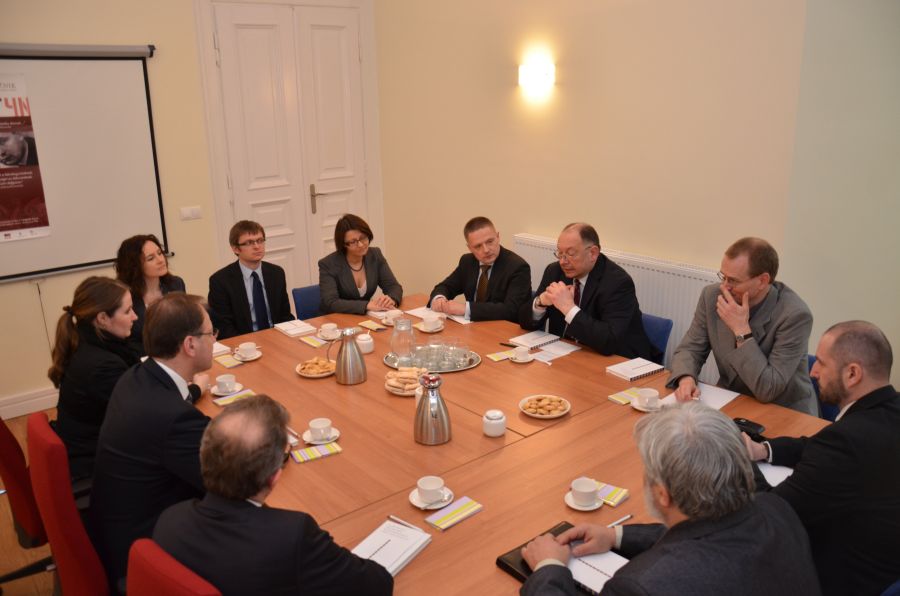 On the 2nd of March Mr. Tibor Navracsics, Deputy Prime Minister of Hungary and Minister of Public Administration and Justice, during his one-day visit to Warsaw, was a guest in the European Network Remebrance and Solidarity Secretariate.
During the conversation with ENRS' representatives headed by prof. Jan Rydel, The Chair of the Steering Committee of ENRS, the Deputy Prime Minister declared the Hungarian support for Network's activities and development. He highlighted also the meaning of dialogue and documenting the 20th century Europe's history for the identity of present and future european generations.
The meeting was attended by:
Mr. Tibor Navracsics - Deputy Prime Minister of Hungary, Minister of Public Administration and Justice
Ms. Sara Gorombei - Adviser
Ms. Orlosya Kovacs - Adviser
H.M. Mr Robert Kiss - Ambassador of Hungary in Warsaw, Poland
Mr. Imre Molnar - Hungarian Embassy Counsellor
Mr. Grzegorz Kiełb
Prof. Jan Rydel - ENRS Polish Coordinator
Ms. Urszula Ślązak - Deputy Director of Department of International Relations (Polish Ministry of Culture and National Heritage)
Mr. Piotr Mączka - Department of International Relations (Polish Ministry of Culture and National Heritage)
Mr. Rafał Rogulski - ENRS Secretariate Director
Mr. Burkhard Olschowsky Ph.D. - ENRS Secreatriate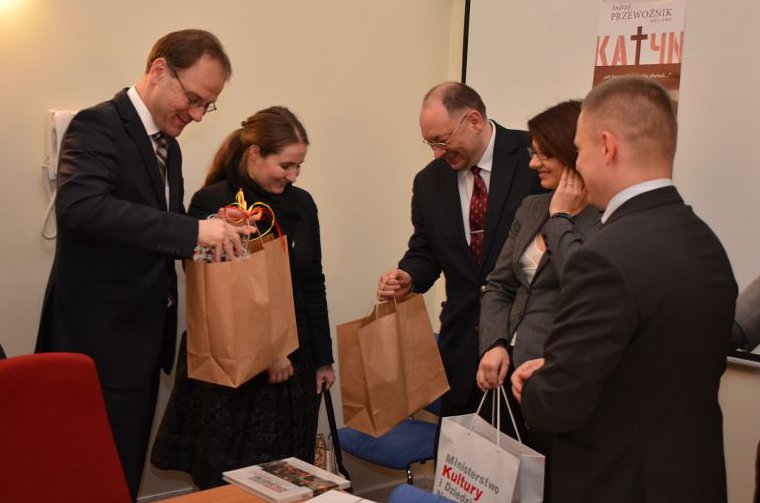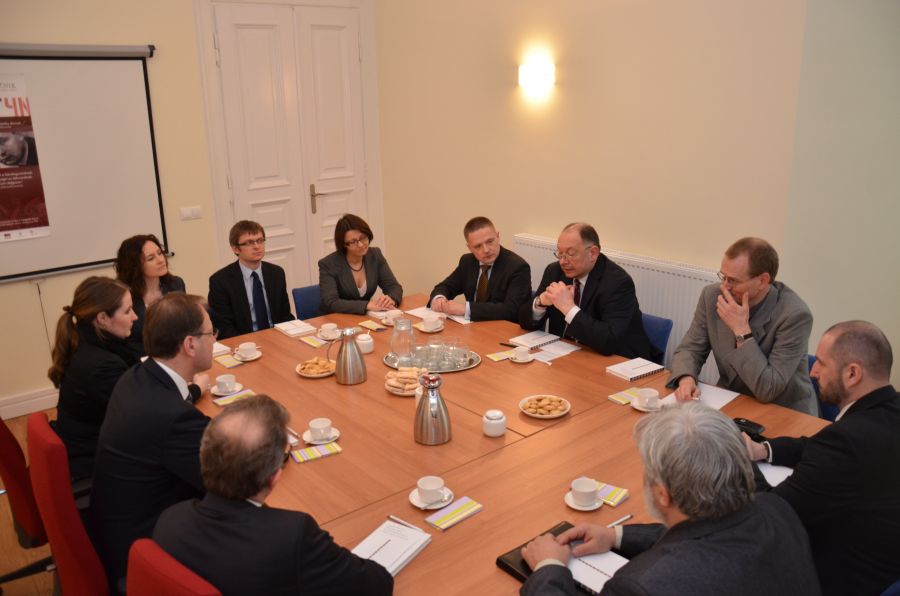 Photo: Agnieszka Nosowska