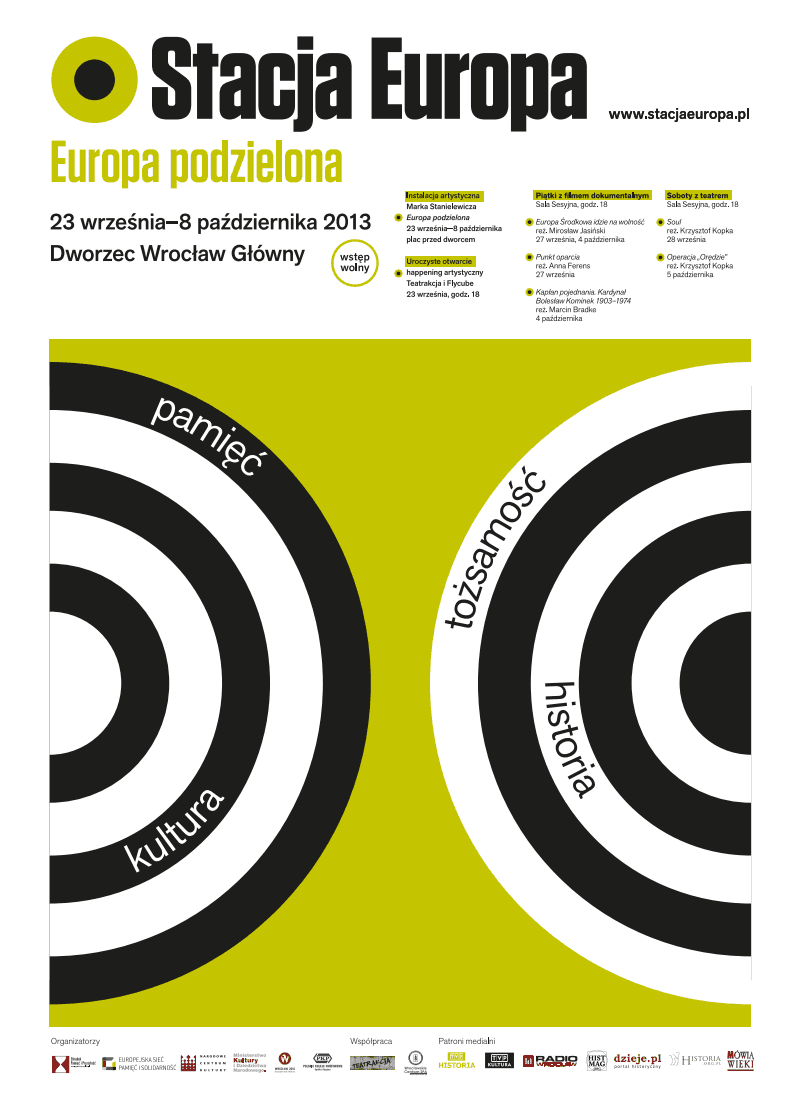 Europe Station starts on 23 September in Wrocław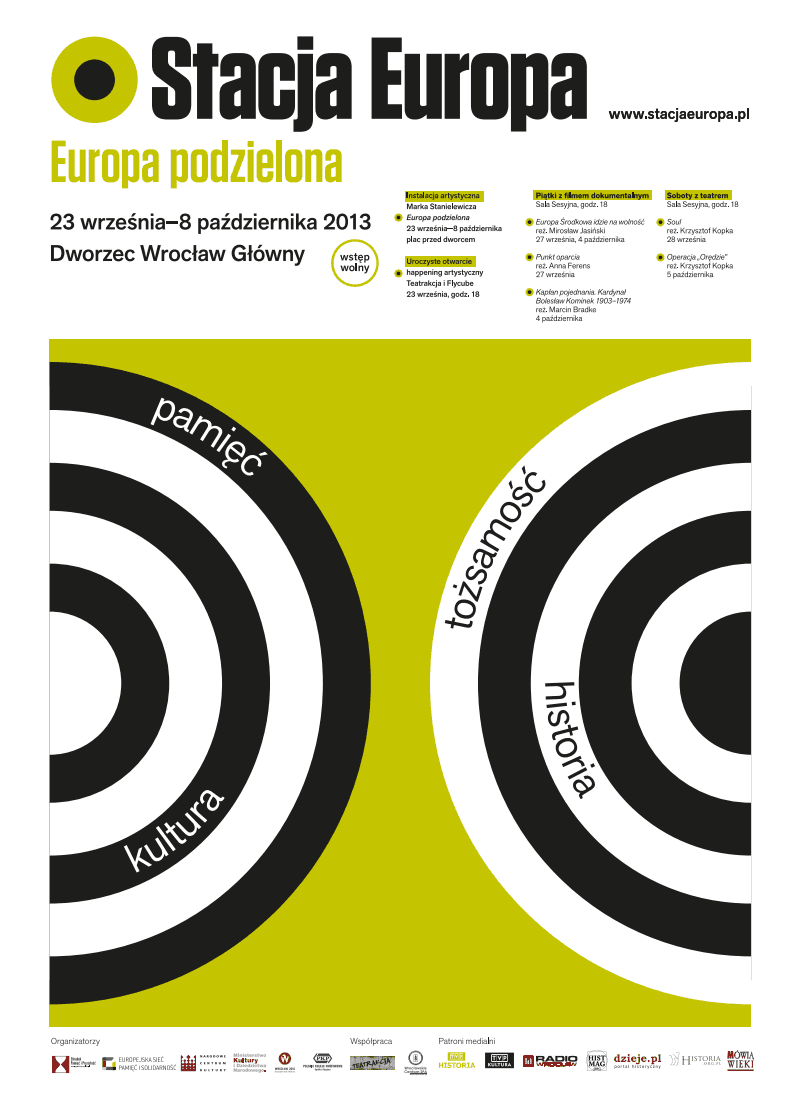 Europe Station aims at recalling the key moments in the history of Europe through art installations, theater, cinema and happenings. Europe Station is a result of cooperation between scientists, artists and witnesses of history.
The project assumes the development of a cyclical international event to be organized in 2013-2016 in Wrocław. Its culmination will take place in 2016 when Wrocław is scheduled to play the role of the European Capital of Culture. The series of events will be organized within the railway station Wrocław Główny and in its immediate surroundings. The motto of the project will change from year to year, always focusing on selected issues of 20th century Europe's postwar history. At the same time, the motto will serve as the title of an artistic installation and the pivot of all of its accompanying events (theatre performances, city games, film screenings, conferences, debates and happenings). In 2013, the motto of the venture is "Europe Divided". The project aims at showing the experience of Europe's division with the "Iron Curtain" into two blocs, the free and the enslaved world. Discussion of the past will be accompanied by reflection about today's divisions of Europe. The opening artistic installation is being prepared by Marek Stanielewicz – graphic designer and lecturer at the Fine Arts Academy in Wrocław.