The first edition of the Festival Europe Station started outside the Railway Station Wrocław Główny on 23 September. The Festival lasts until 8 October.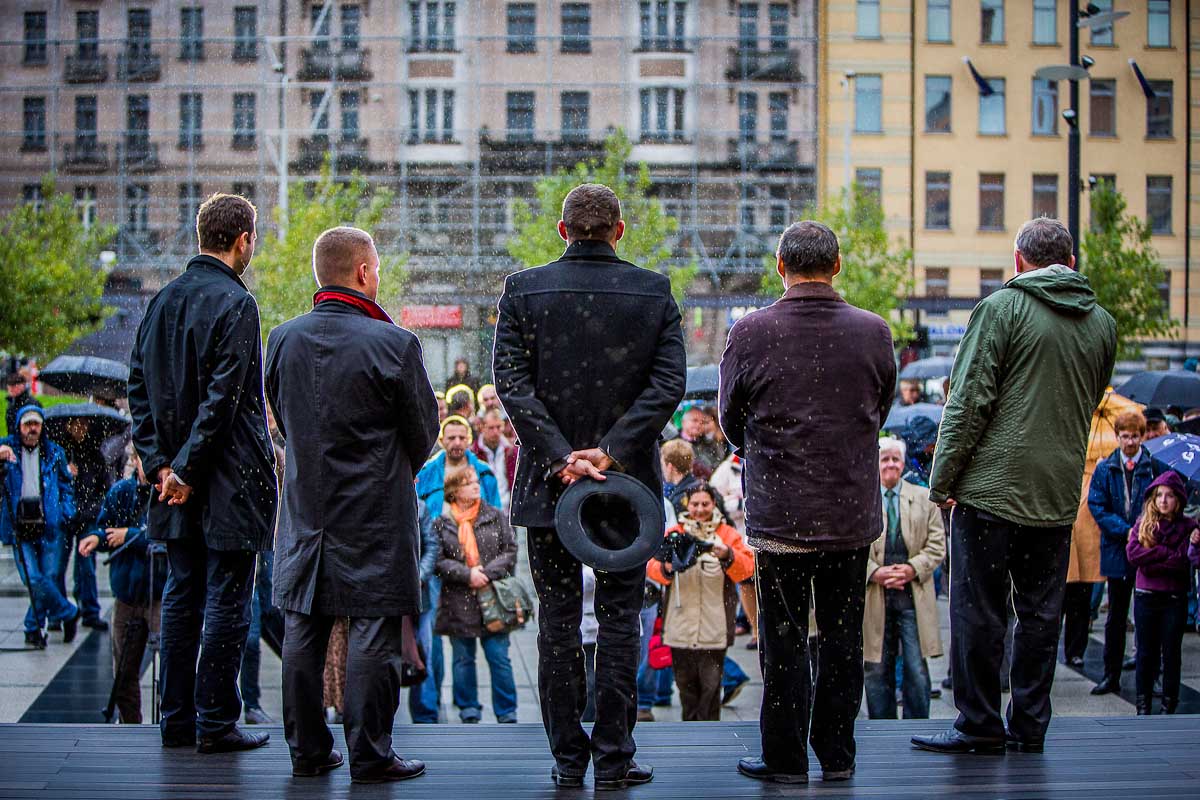 The weather might have not been great, but this did not deter Wroclaw's residents, who turned up on mass to the opening ceremony of the first edition of the Festival Europe Station, a long term project inaugurated by European Network Remembrance and Solidarity with Remembrance and Future Center from Wroclaw. The project started this year with the installation "Europe Divided" and its peak point will be with the project "Europe United" in 2016 during the festivities that will accompany Wroclaw being the European Capital of Culture. It is a project that will show to Europeans the stark contrast between that what was in the West and that what could have been experienced in the East.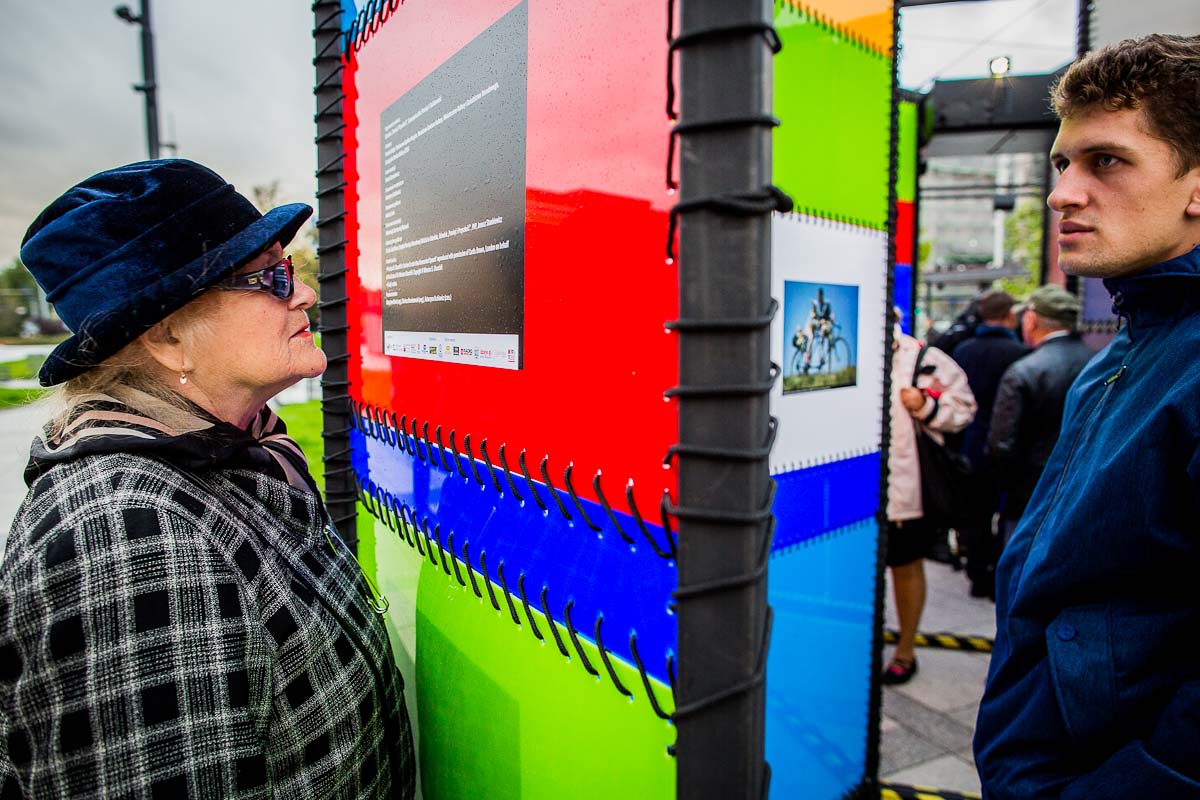 This year's edition concentrated on the division of Europe. A colorful installation by Marek Stanielewicz was a stark contrast to the gloomy black and white photographs that illustrated the pain and suffering of those who were locked behind the Iron Curtain and could not reach the colorful life of freedom in the West. All this in front of the newly refurbished Wroclaw Central Station – a new exhibition space, in the heart of new Europe where the colors of the West seem to have finally taken hold. The inauguration was accompanied with a street performance by Wroclaw's Flycube acrobatic performance group. Photo gallery from the events in Wroclaw you can find here.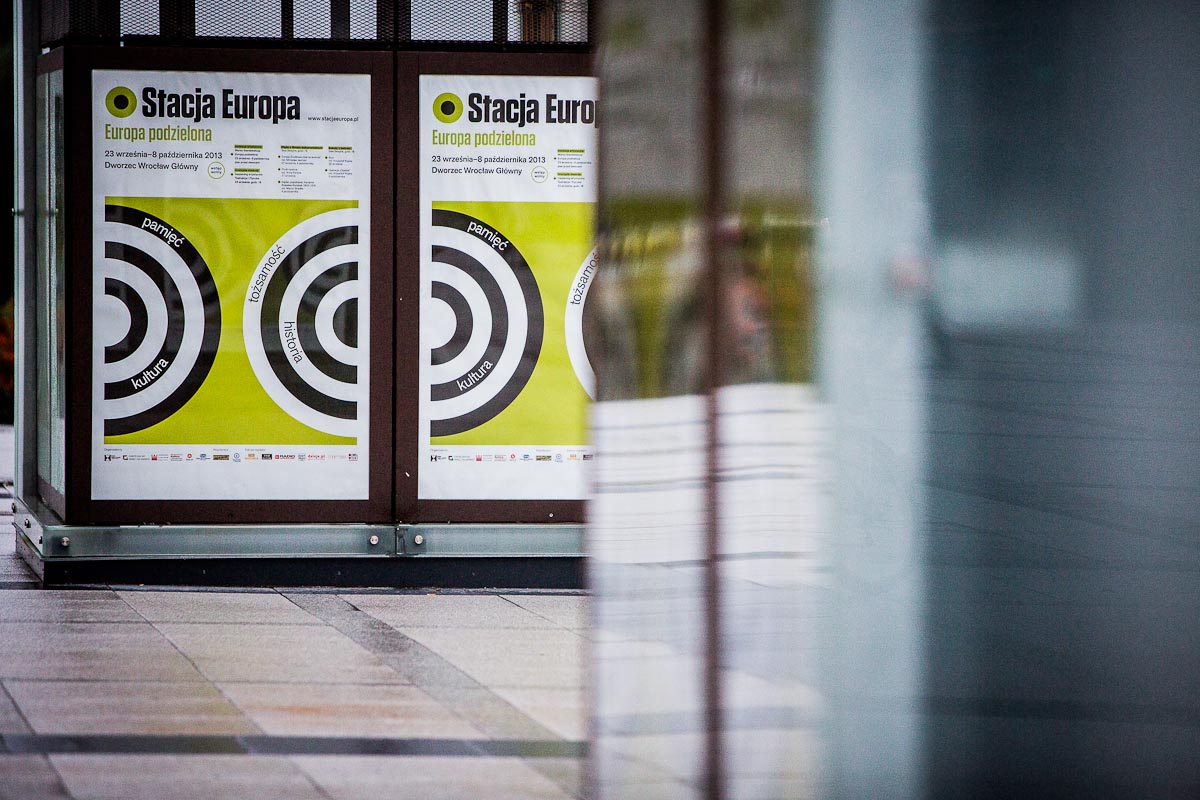 The opening speeches were given by Director of the Secretariat of the European Network Remembrance and Solidarity, Mr. Rafał Rogulski, Director of the Remembrance and Future Center, Mr. Marek Mutor, spokesman for the Railway Station Wrocław Główny, Mr. Barłomiej Sarna, and director of the Culture Department of the City, Mr. Jarosław Broda.