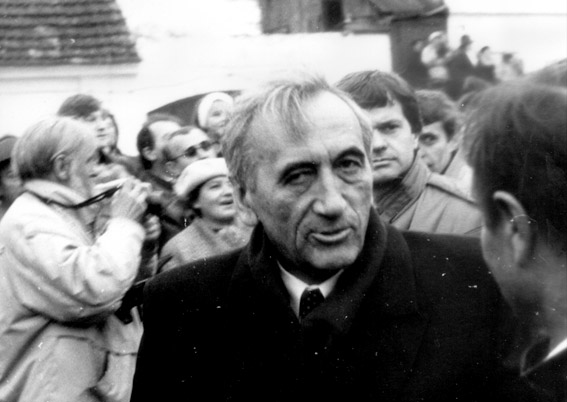 Tadeusz Mazowiecki died on 28 October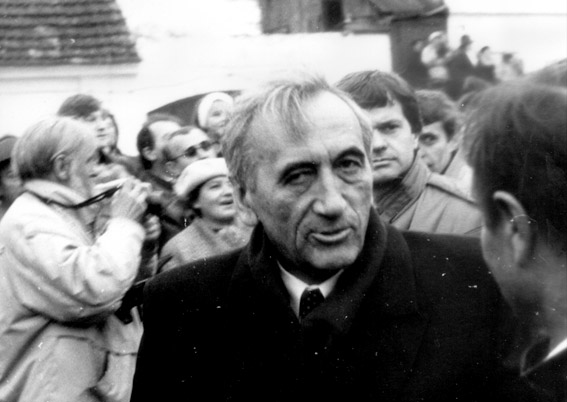 Tadeusz Mazowiecki, first non-communist Prime Minister of Poland after 1989, died on 28 October. He was 86 years old. He is one of the symbols of Polish transformation.
He was one of the architects of the Round Table Talks, between communist leaders and opposition, paving the way for elections in 1989. The Solidarity movement's victory set a precedent for the toppling of communist governments across Eastern Europe. This climaxed with the fall of the Berlin Wall in Germany in 1989.
During the communism Mazowiecki was active in Catholic movements. He was expelled from the communist-run Catholic PAX organisation in 1955, under suspicion of belonging to an internal opposition group. He co-founded the Catholic Intelligentsia Club in 1957 and a year later he established "Więź" monthly and for many years he was its editor-in-chief.
In the 60. he was a member of Polish Parliament where he opposed the changes in Polish constitution which would reinforce relations between Poland and Soviet Union. He was expelled from his seat for demanding an explanation for the deaths of dozens of shipyard workers in 1970 in protests over price hikes.
In 1980, he went to Gdansk to advise the striking shipyard workers in their talks with the communist authorities. The tense discussions led to a breakthrough, the creation of the first independent trade union in communist eastern Europe, called Solidarity.
In 1981, he became the first editor of opposition Tygodnik Solidarnosc (Solidarity Weekly) magazine, which was banned when the communists declared martial law in December 1981. Mazowiecki was arrested during the crackdown and was one of the last of hundreds of Solidarity activists released in December 1982.
Since 1988 he actively participated in negotiations between governing Polish United Workers' Party and the opposition and he played an important role in the Round Table Talks. The talks led to the first partially free elections on 4 June 1989. In August 1989 Mazowiecki was created Prime Minister of Poland. His government was responsible for the political and economic transition to a democratic and free market country.
Mazowiecki held office for 15 months. He lost elections in 1990 following the implementation of a raft of stringent reforms to try to salvage Poland's stagnant economy. In 1992 he was appointed as the UN's first Special Rapporteur to the former Yugoslavia and reported on the atrocities there. Angered by the lack of international action, he resigned in 1995 after the fall of Srebrenica. In 2005, he became one of the founders of Poland's Democratic Party, and co-authored the 1997 constitution. He served as adviser to President Bronislaw Komorowski since 2010.