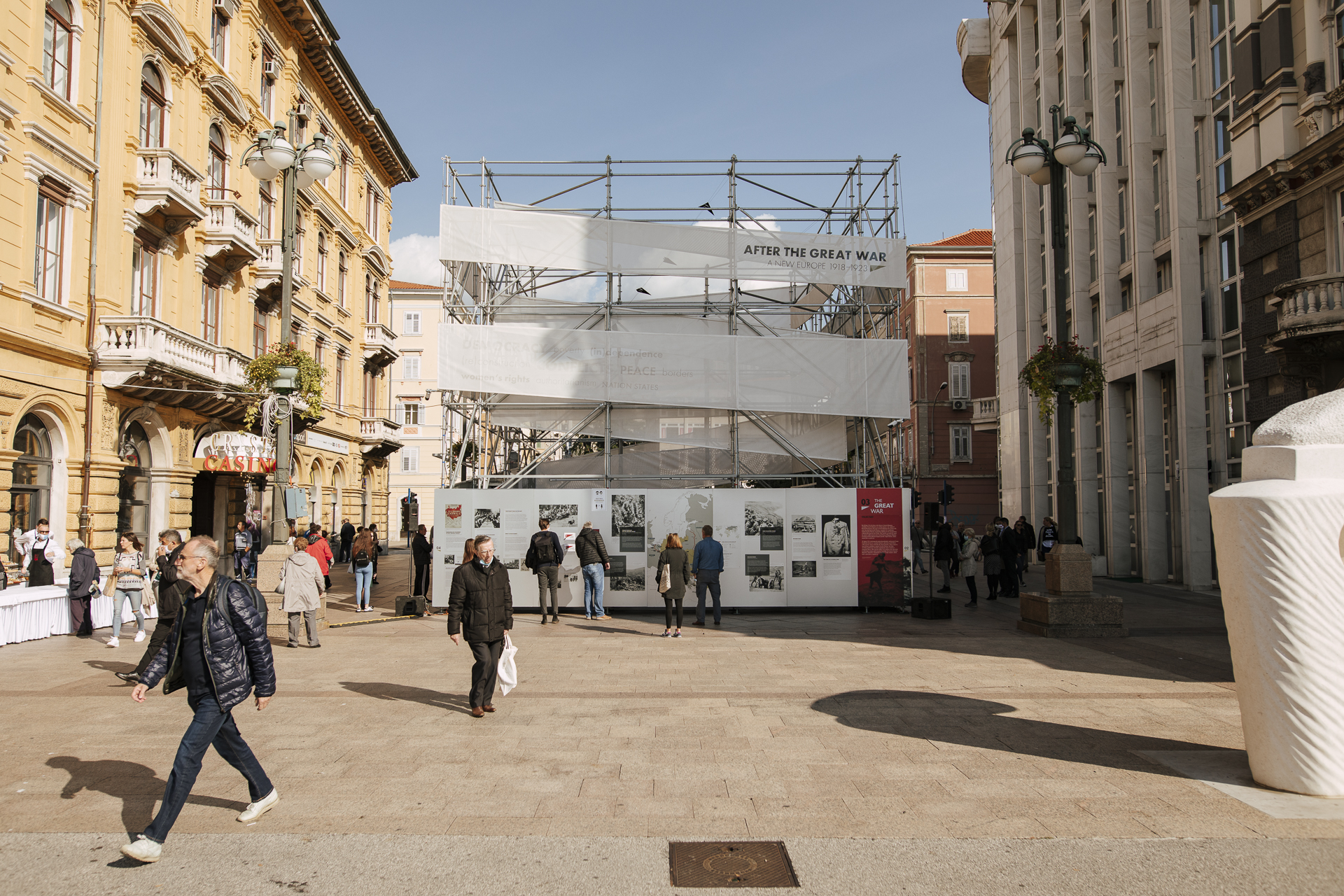 After the Great War exhibition has been opened in Rijeka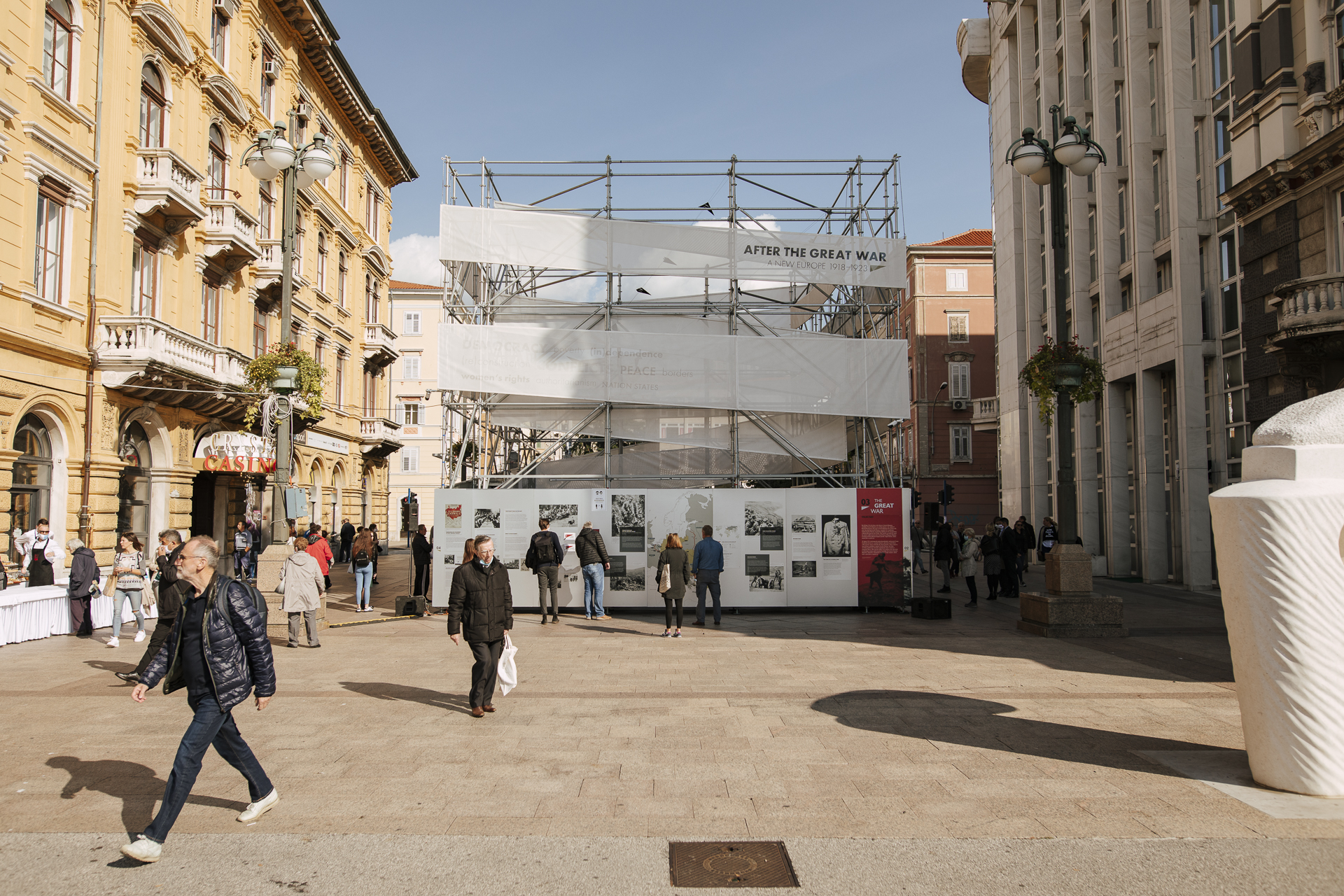 The travelling outdoor exhibition 'After the Great War. A New Europe 1918–1923'is currently visiting Rijeka (Croatia) where it will be staying until 11 November 2020.
After having been shown in dozen European cities (Prague, Sarajevo, Bratislava, Verdun, Berlin, Weimar, Wrocław, Krakow, Warsaw) the exhibition "After the Great War. New Europe 1918–1923" is now being presented in Rijeka, Croatia.
The exhibition was to be presented in Rijeka in April this year, but due to the outbreak of the COVID-19 pandemic, its presentation was postponed. Although the situation in Europe is still not stable, we are glad that thanks to the enormous commitment of our Croatian partners, we managed to open the exhibition.
During today's opening ceremony, which took place at At 11.00 a.m. on the Square of the 111th Brigade of Croatian Army in Rijeka was attended by:
Ms Emina Višnić, Representative of the European Capital of Culture Rijeka2020
Mr Vojko Obersnel, Mayor of Rijeka
Prof. Vjeran Pavlaković, University of Rijeka
Boris Stamenić, DOCUMENTA – Center for Dealing with the Past, Zagreb
Milena Zarković, DOCUMENTA – Center for Dealing with the Past, Zagreb

Because of a pandemic the welcome note of the Director of the ENRS Institute, Mr Rafał Rogulski, was broadcasted on the screen.
The exhibition focuses on the turbulent period of the first five years after the Great War. It portrays the immense scale of political, cultural and social transformations, as well as highlights the differences in both the post-war experiences of various national communities, and resulting contemporary memories.
Learn more about the exhibition
View the exhibition catalogue [EN]
Exhibition "After the Great War. A New Europe 1918–1923"
Square of the 111th Brigade of the Croatian Army, Rijeka
18 October–11 November 2020