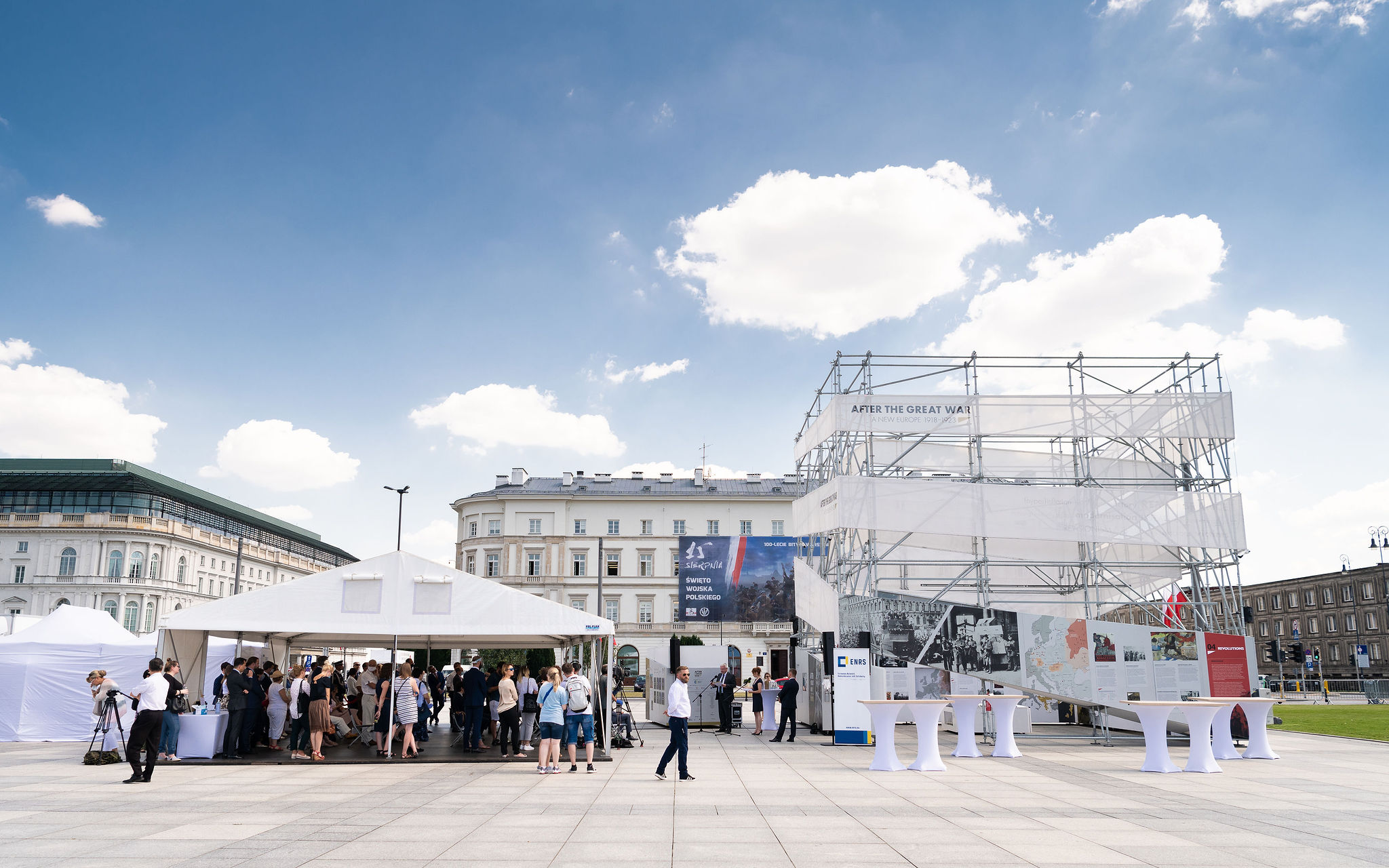 After the Great War exhibition has been opened in Warsaw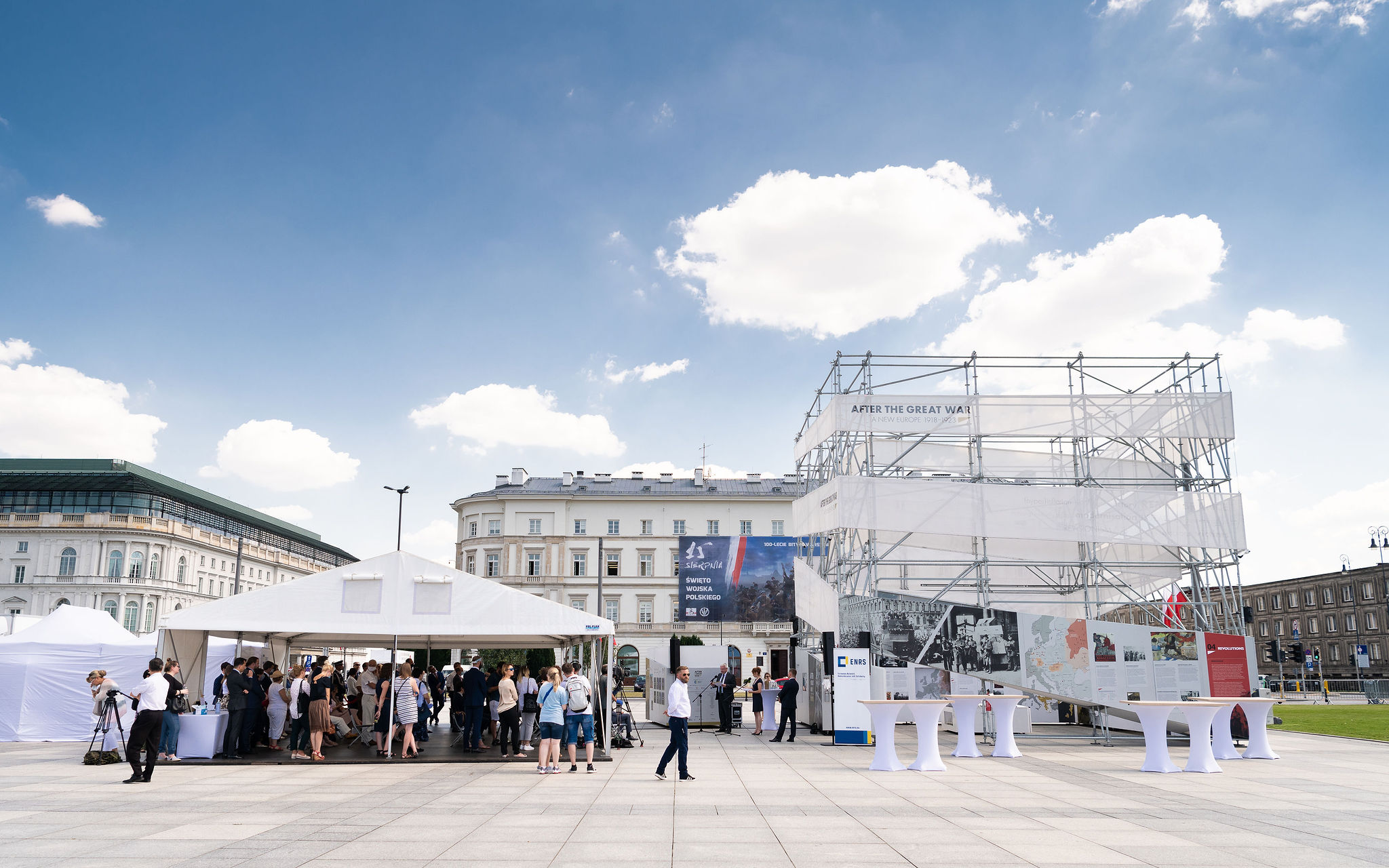 The travelling outdoor exhibition is currently visiting Warsaw (Poland) where it will be staying until 8 October 2020.
After having been shown in dozen European cities (Prague, Sarajevo, Bratislava, Verdun, Berlin, Weimar, Wrocław, Krakow) the exhibition "After the Great War. New Europe 1918–1923" is now being presented in Warsaw, Poland. The Warsaw presentation is part of the official programme for the commemoration of the centenary of the Battle of Warsaw.
The exhibition focuses on the turbulent period of the first five years after the Great War. It portrays the immense scale of political, cultural and social transformations, as well as highlights the differences in both the post-war experiences of various national communities, and resulting contemporary memories.
Among those who honored us with their presence during the opening ceremony were: Prof. Piotr Gliński – Deputy Prime Minister of Poland, Minister of Culture and National Heritage, Prof. Jan Rydel – Chairman of the ENRS Steering Comitee, and Knut Abraham – Chargé d'Affaires ad interim in the Embassy of Germany to Warsaw. The opening was moderated by Rafał Rogulski, Director of the ENRS Institute..
Learn more about the exhibition
View the exhibition catalogue [PL]
View the exhibition catalogue [EN]
Exhibition "After the Great War. A New Europe 1918–1923"
Marshal Piłsudski Square, Warsaw
13 August–8 October 2020