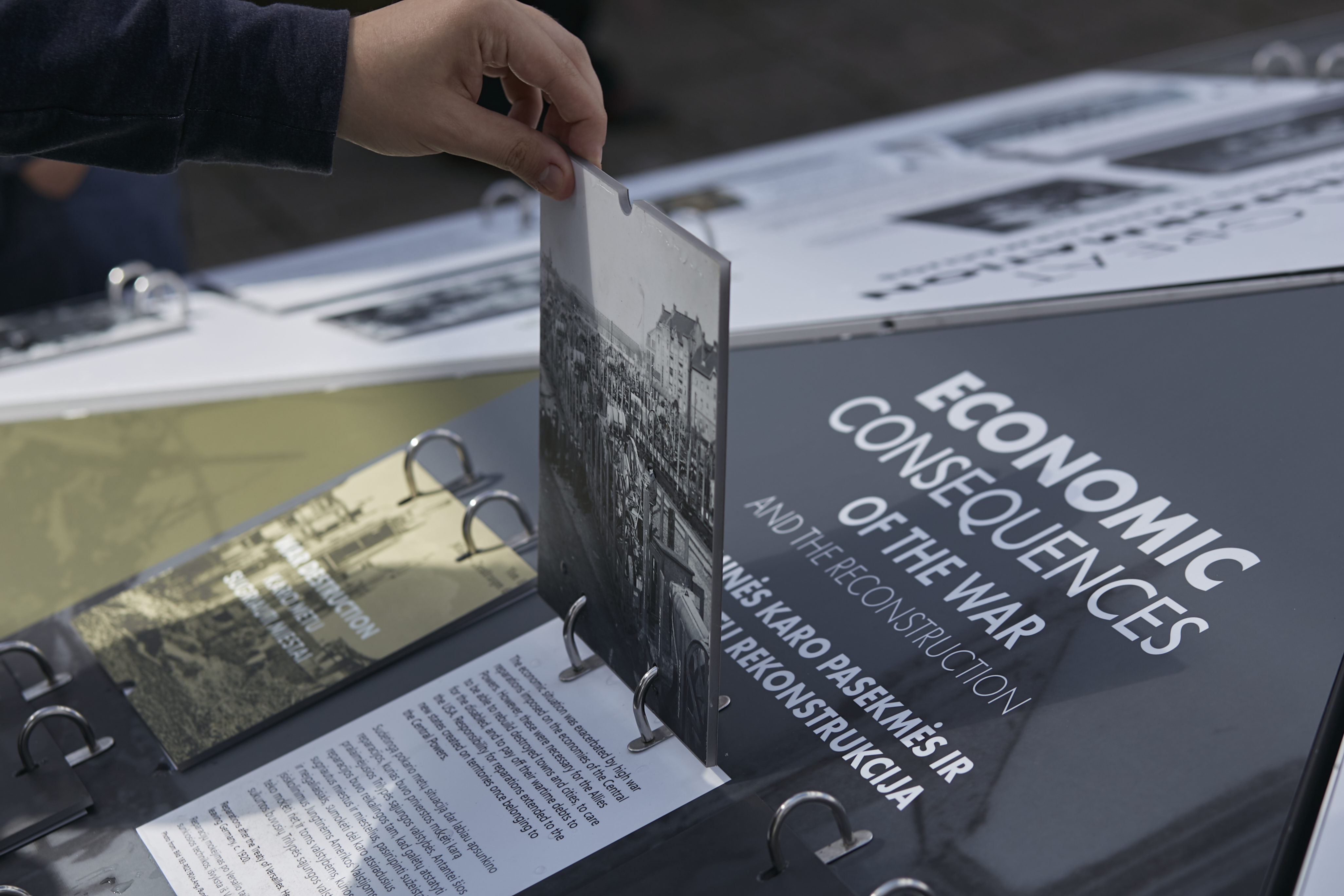 'After the Great War' exhibition on display in Vilnius from 13 September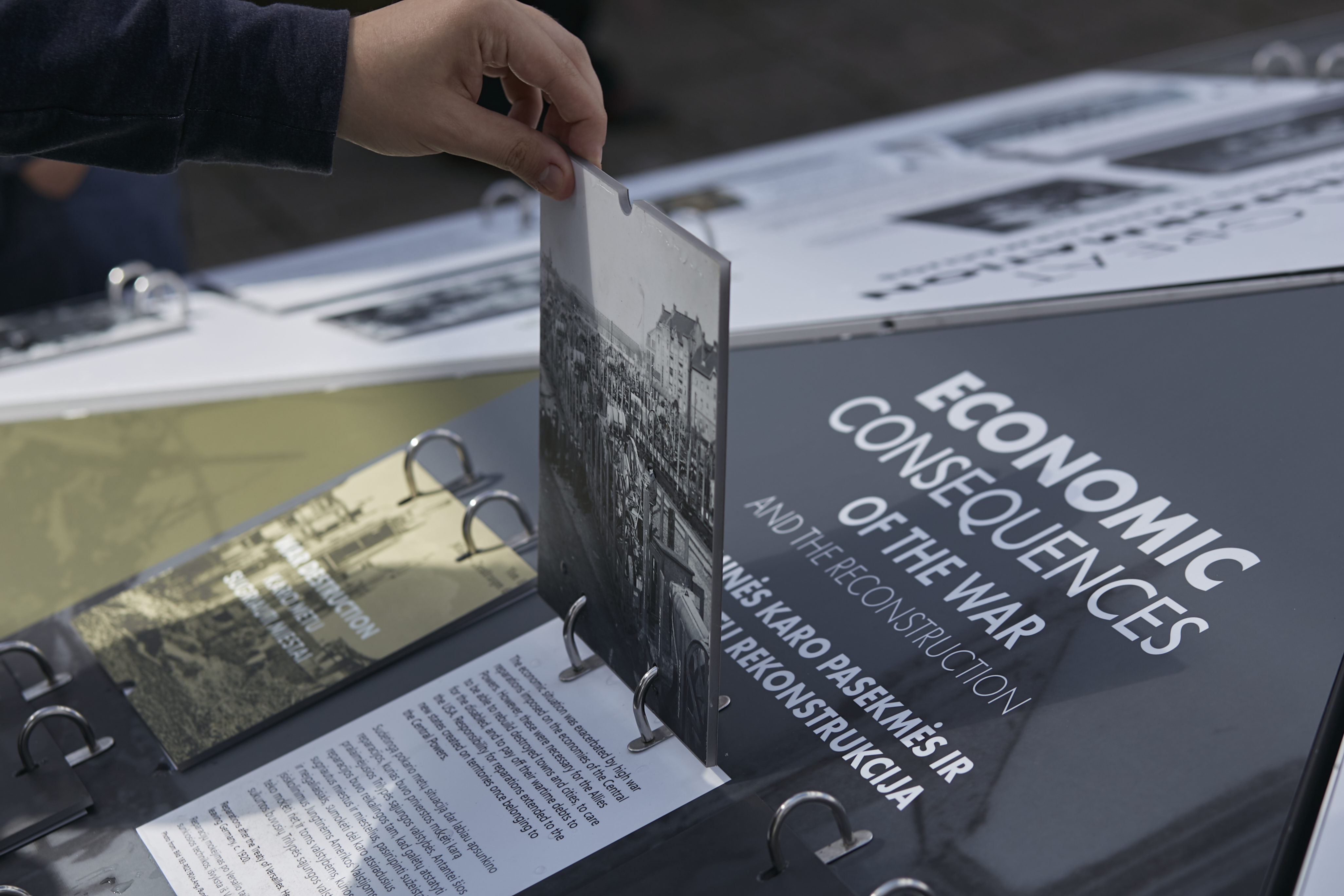 Our travelling exhibition 'After the Great War' is currently on display in Kaunas. Yet, after 6 September, it will continue its Lithuanian tour and visit the capital of the country, Vilnius. It will be exhibited from 13 September until 10 October in Memorial Complex of the Tuskulenai Peace Park, Žirmūnų g. 1 F, Vilnius 09239.
The outdoor travelling exhibition created by the ENRS focuses on the turbulent years after the First World War, which completely changed East-Central Europe. Over 200 archive and multimedia materials – pictures, maps and films together with individual stories of people who lived back in these times – present a complex yet coherent picture of New Europe established in Central-East part of the continent after the Great War.
Learn more about the exhibition
View the exhibition catalogue [EN]
Learn more about the Kaunas edition of the exhibition
Exhibition "After the Great War. A New Europe 1918–1923"
Memorial Complex of the Tuskulenai Peace Park, Žirmūnų g. 1 F, Vilnius 09239
13 September – 8 October 2021