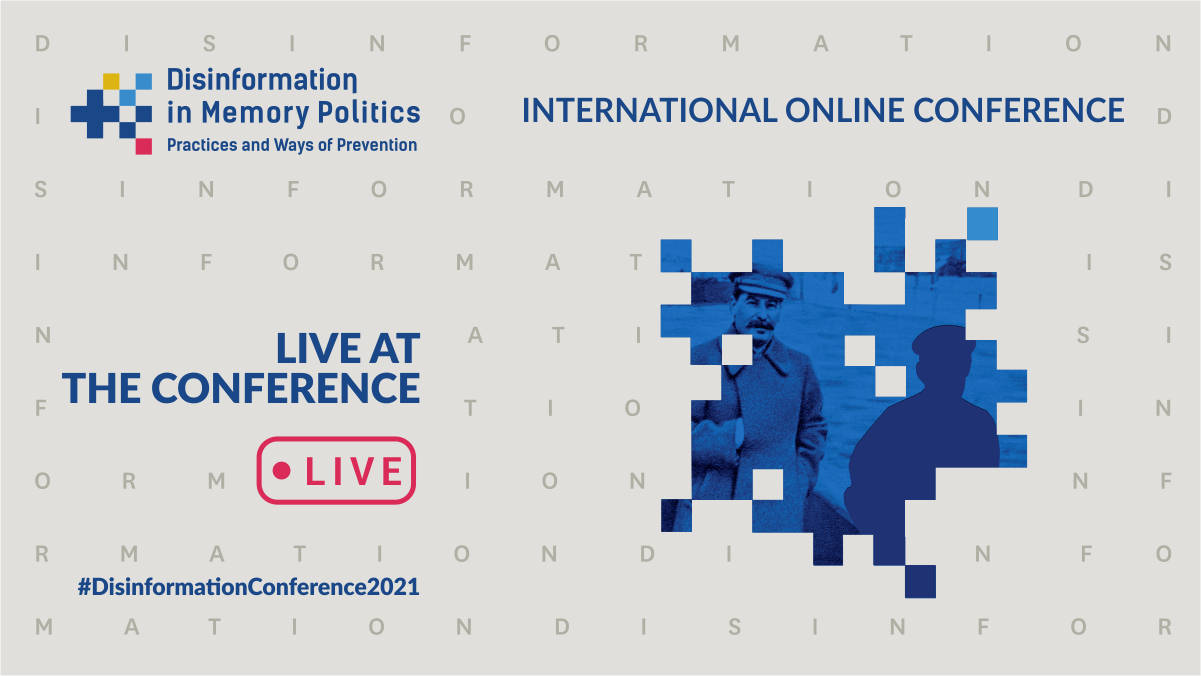 'Disinformation in Memory Politics': day 3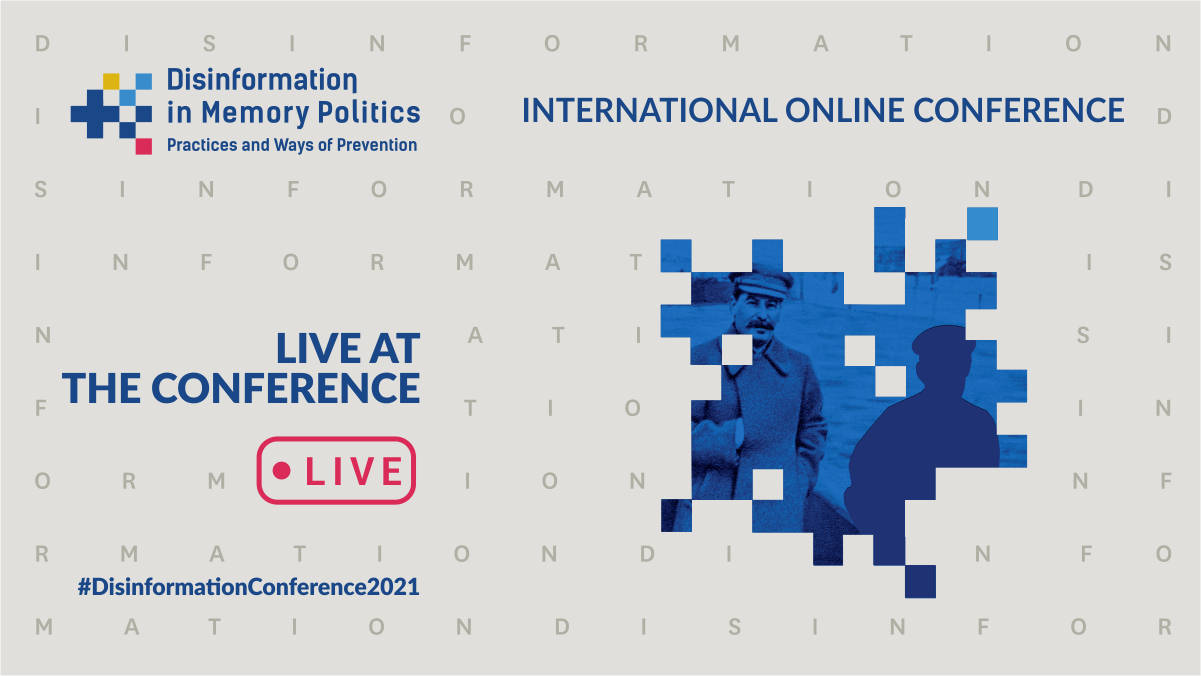 The third day of 'Disinformation in Memory Politics: Practices and Ways of Prevention' international online conference.
Our first panel will discuss European strategies to fight disinformation.
The second part of today's session will be dedicated to establishing recommendations for a guide to prevent disinformation in the field of memory politics.
Don't miss a screening of a short film presenting ENRS's toolkit 'No to Disinformation!' in the break between the panels. The premiere will take place simultaneously on Facebook and YouTube.
Live stream:
Watch "Disinformation in Memory Politics" (day 3) on YouTube
Watch "Disinformation in Memory Politics" on Facebook
Viewers are welcome to ask questions via chat on YouTube or in the comment section on the stream on Facebook. Alternatively, questions can be also sent at disinformation@enrs.eu