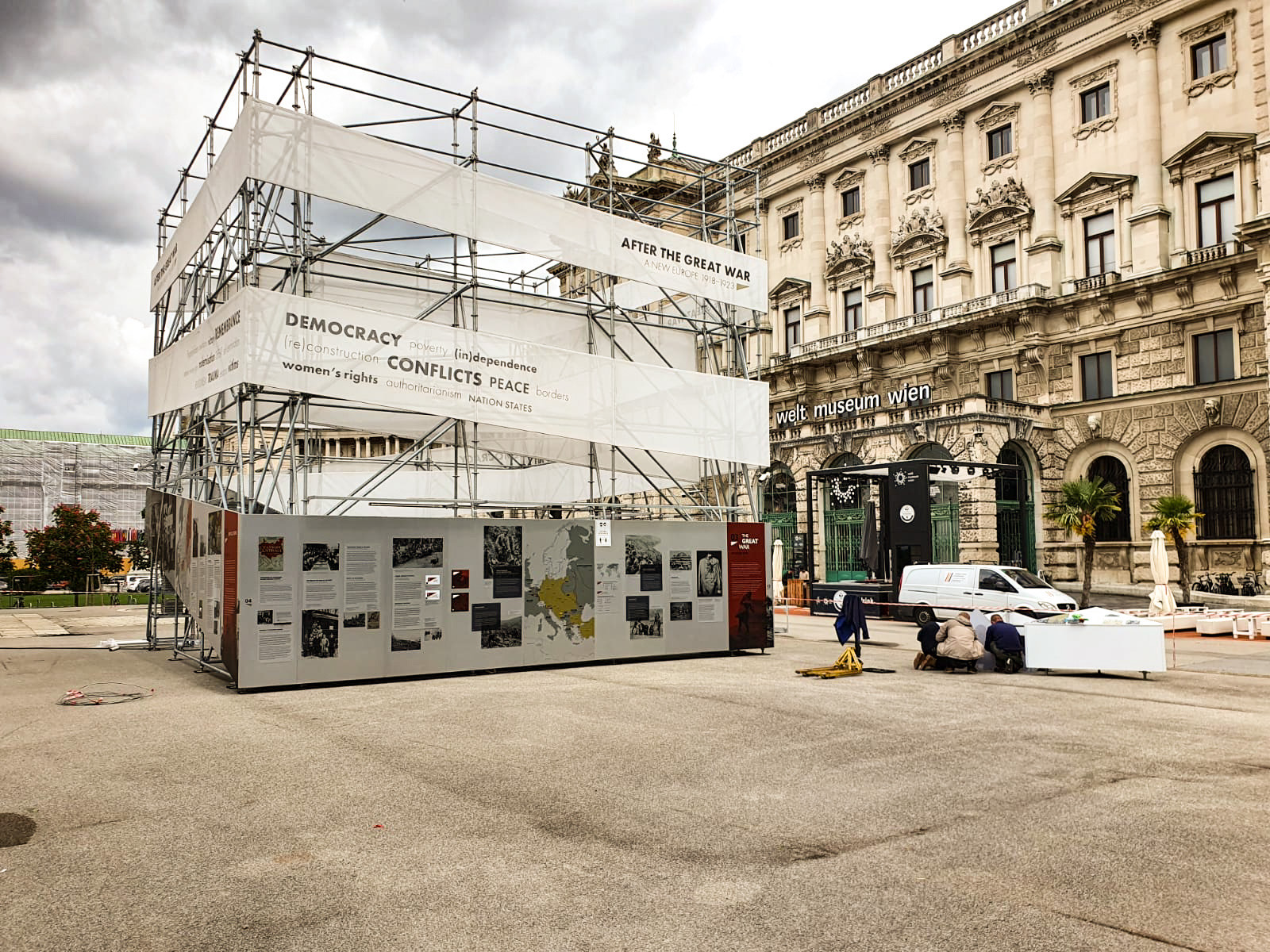 Guided tours of the exhibition 'After the Great War' in Vienna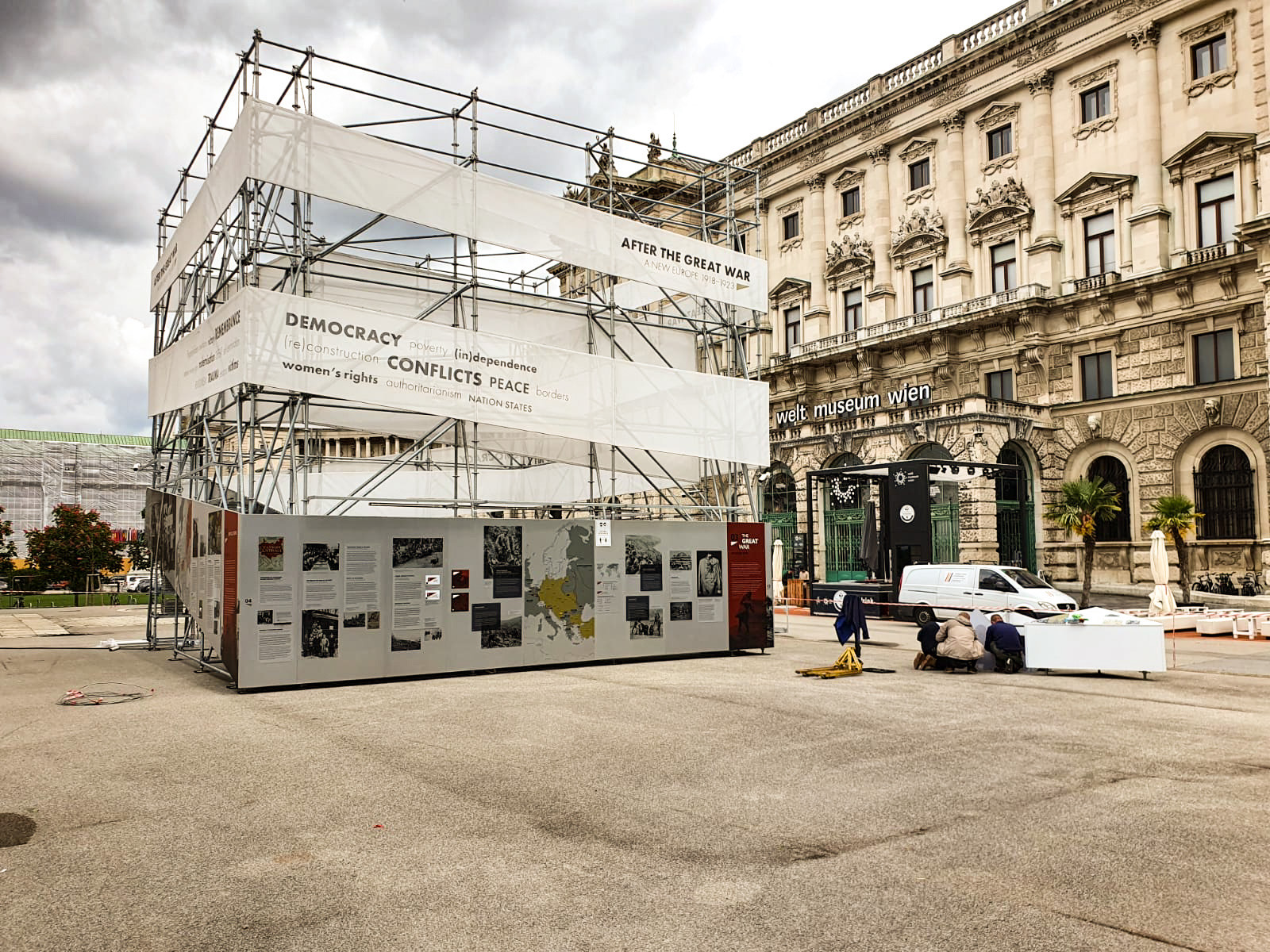 Our travelling outdoor exhibition is currently on display in Vienna. It is open to visitiors at Heldenplatz until 2 July 2021. Thanks to our local partner House of Austrian History (Das Haus der Geschichte Österreich) and its initiative 'Moving Museum', you can now participate in short tours of the display. The HoAH education team will be also happy to discuss the subject of the presentation and answer the visitors' questions.
Learn more about the Moving Museum initiative
The exhibition 'After the Great War was prepared by ENRS in cooperation with an international circle of historians. The display consists of over 200 archival and multimedia materials, such as documents, photographs, films and individual stories of witnesses to the history, living in the turbulent times between two world wars.