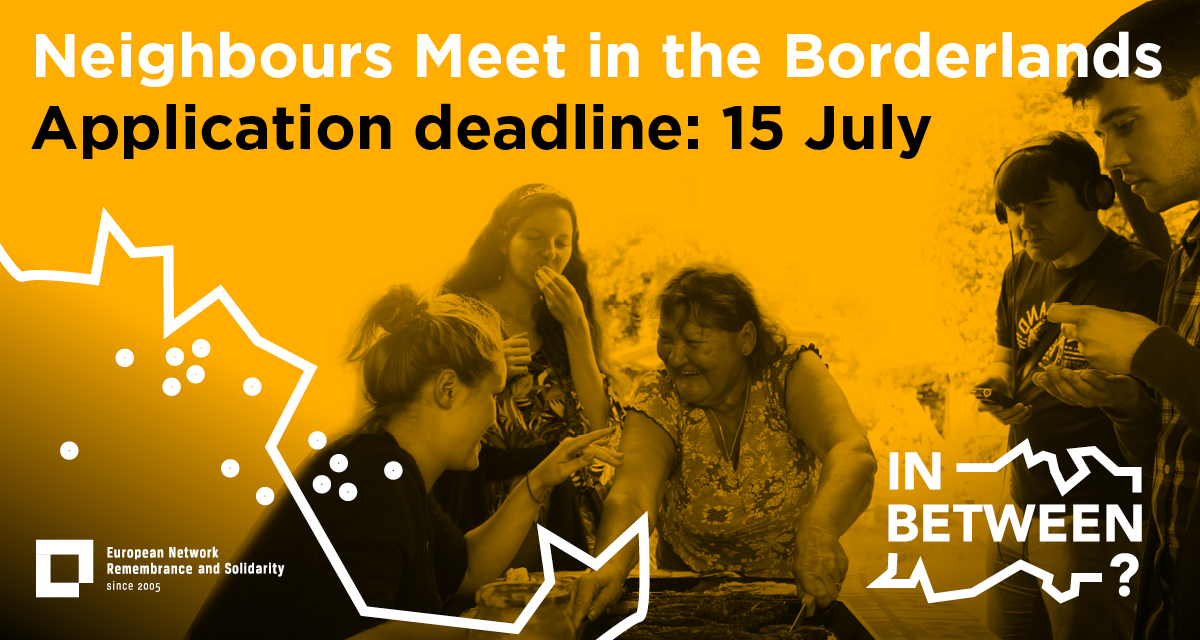 'In Between? – Neighbours Meet in the Borderlands' – New Application Deadline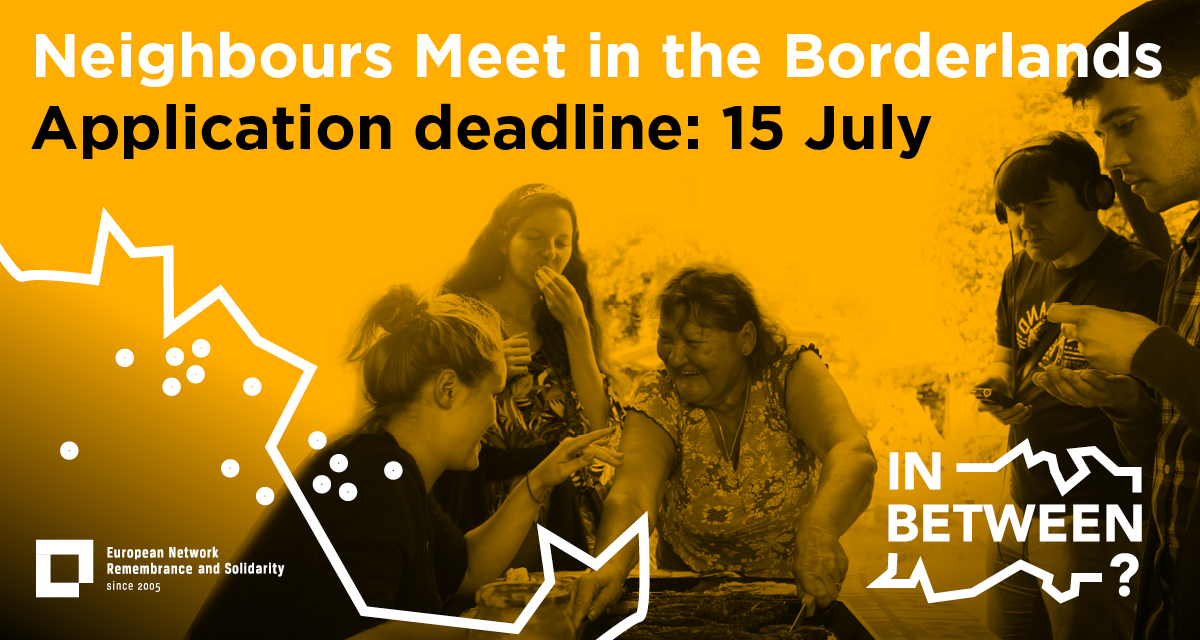 In Between? is an educational project for students interested in exploring the history of European borderland regions. This year we invite students from neighbouring countries to create teams on both sides of the border. Participating countries are: Germany, Poland, Slovakia and Ukraine.In Between? will take place between August and September 2021 and will consist of online workshops, a study visit, and a closing conference. The deadline for submitting applications is 15 July 2021.
Participants will be selected in an international two-stage recruitment process. Successful candidates will take part in online interdisciplinary workshops and lectures on the historical context of the regions. They will learn how to conduct interviews, take pictures, make professional recordings and transform them into a podcast. Subsequently, the group will be split into smaller teams and travel to the borderlands to meet representatives of local communities. During the study visit, the teams will gather visual materials and sound recordings and prepare a podcast documenting their conversations.
To take part in the project, the candidate must have completed at least two semesters of their university course and have a good command of English (B2). This year's edition calls on students of: anthropology, culture studies, ethnography, history, journalism, regional studies, sociology and the like.
How to apply?
Before submitting your application, please read the 'Rules' carefully (link below). 'The Rules' include all the detailed conditions and requirements.
Dates & Locations and Application Form
Read the Rules of Participation
---
The project is organised by:
European Network Remembrance and Solidarity (ENRS)
Co-organisers:
Volksbund Deutsche Kriegsgräberfürsorge e.V.
Kreisau Initiative e.V.
Centrum Historii Zajezdnia. Ośrodek Pamięć i Przyszłość, Wrocław
Ústav pamäti národa
Free Range Productions
Local partners:
Borderland Museum in Lubaczów
Center of Polish Culture and European Dialogue in Ivano-Frankivsk
Jugendbegegnungs- und Bildungsstätte Golm
Technology Partner:
SONY
Funding:
Stiftung Erinnerung, Verantwortung, Zukunft