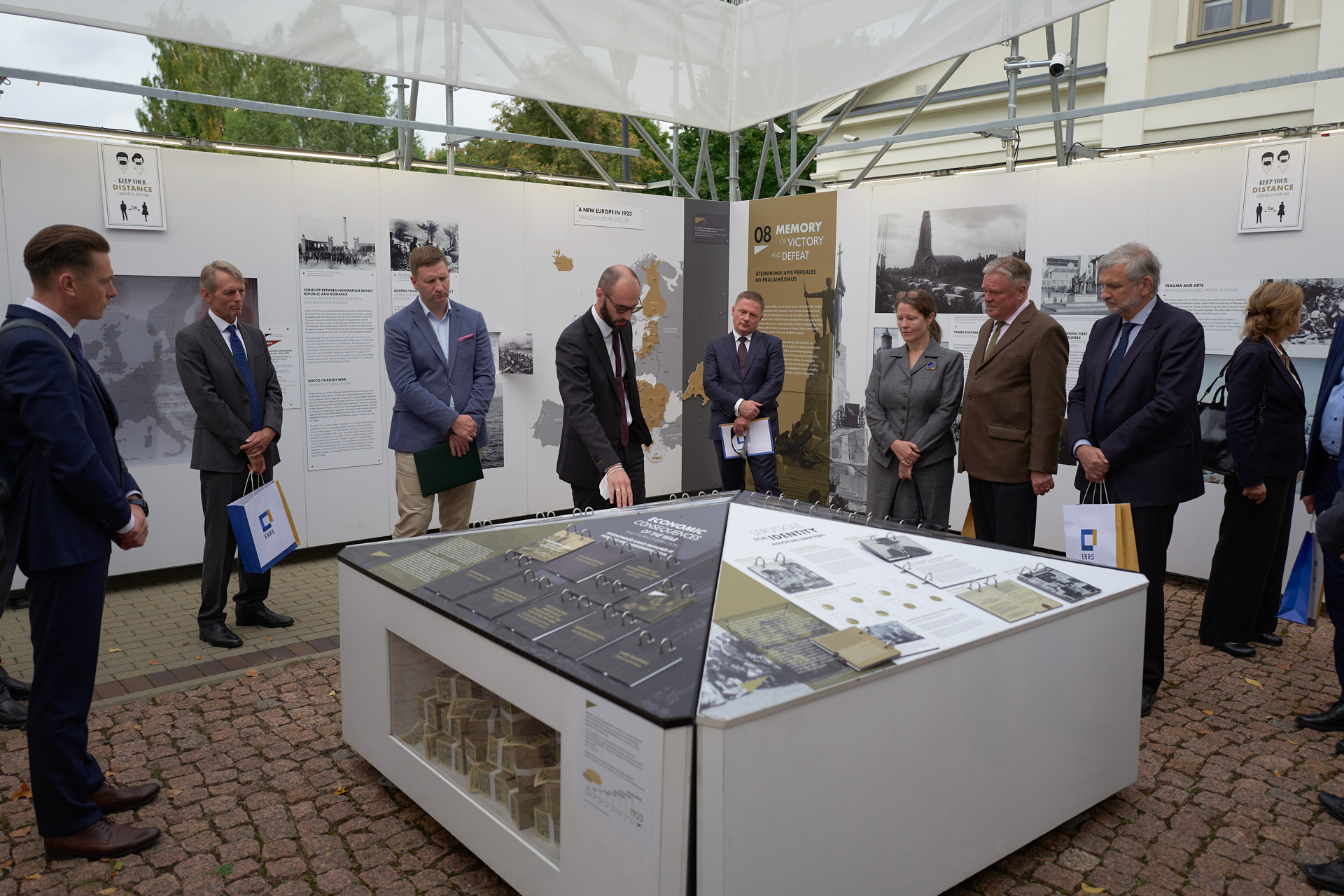 Official presentation of the exhibition 'After the Great War' in Vilnius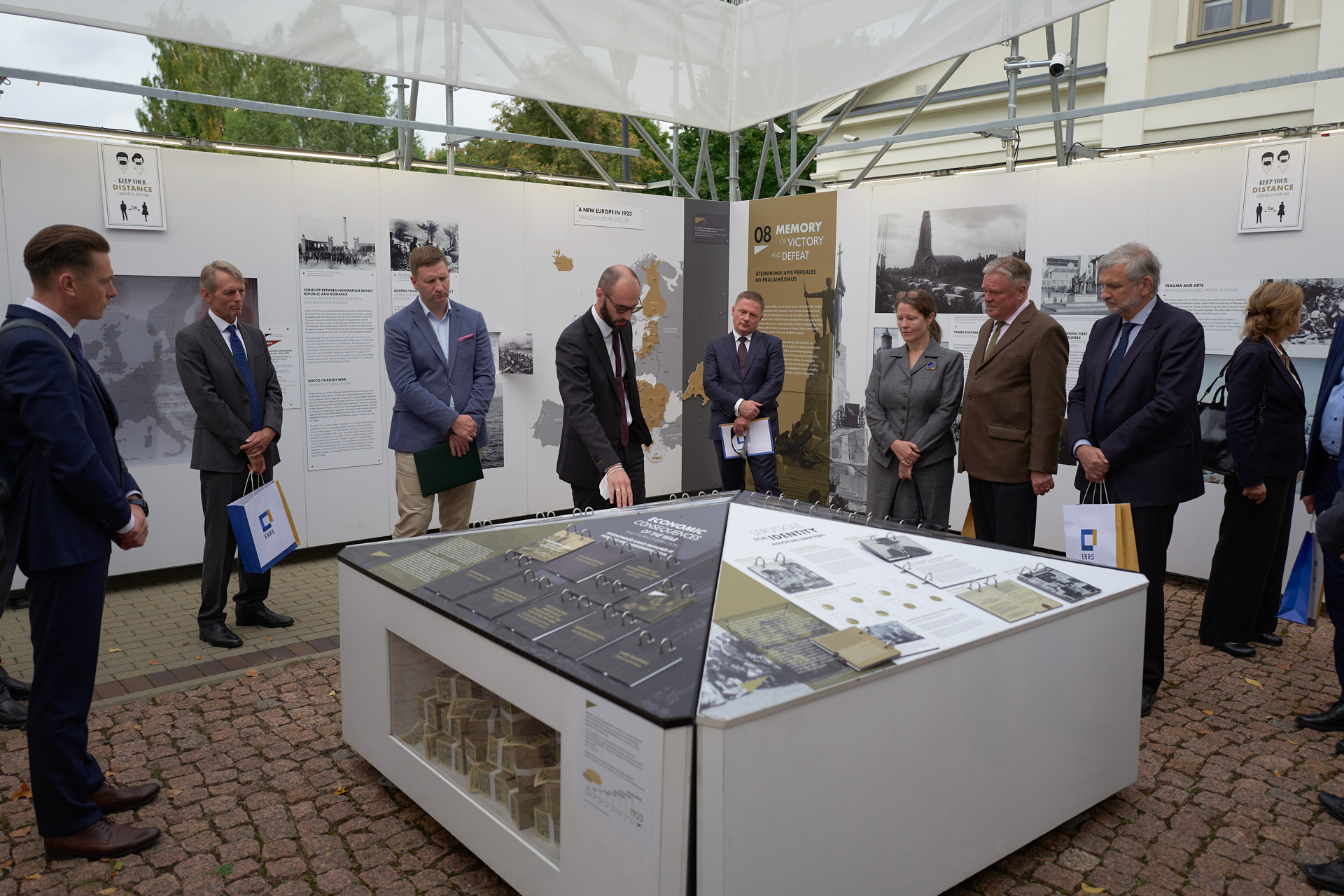 Yesterday afternoon, we opened our exhibition 'After the Great War' at the Tuskulėnų rimties parko memorialinis kompleksas (LGGRTC) in Vilnius.
The event brought together distinguished guests: Minister of Culture of Lithuania Simonas Kairys (Kultūros ministerija), Dr. Ján Pálffy (Chairman of the ENRS Steering Committee), ambassadors of the ENRS member states and other European countries, as well as representatives of cultural and academic institutions.
The opening ceremony was co-hosted by Dr. Arūnas Bubnys (Director of Tuskulenai Memorial Complex) and Rafał Rogulski (Director of the ENRS), followed by a guided tour of the exhibition by Dr. Bartosz Dziewanowski-Stefańczyk and Dr. Rasa Balockaite with the introduction by prof. Jan Rydel.
The Vilnius edition of the exhibition wouldn't be possible without our local partners: Lenkijos Respublikos ambasada Vilniuje – Polish Embassy in Vilnius, Lietuvos Gyventojų Genocido ir Rezistencijos tyrimo centras and Free Range Productions.
As the ribbon is officialy cut, we invite you to take a walk to the Memorial Complex of the Tuskulenai Peace Park. Come and learn two stories: the one told in 'After the Great War' as well as the dramatic history of the Park told in the exhibition 'The Secrets of Tuskulėnai Manor'.
Learn more about the Vilnius edition
See the photos from the exhibition's official presentation in Vilnius: