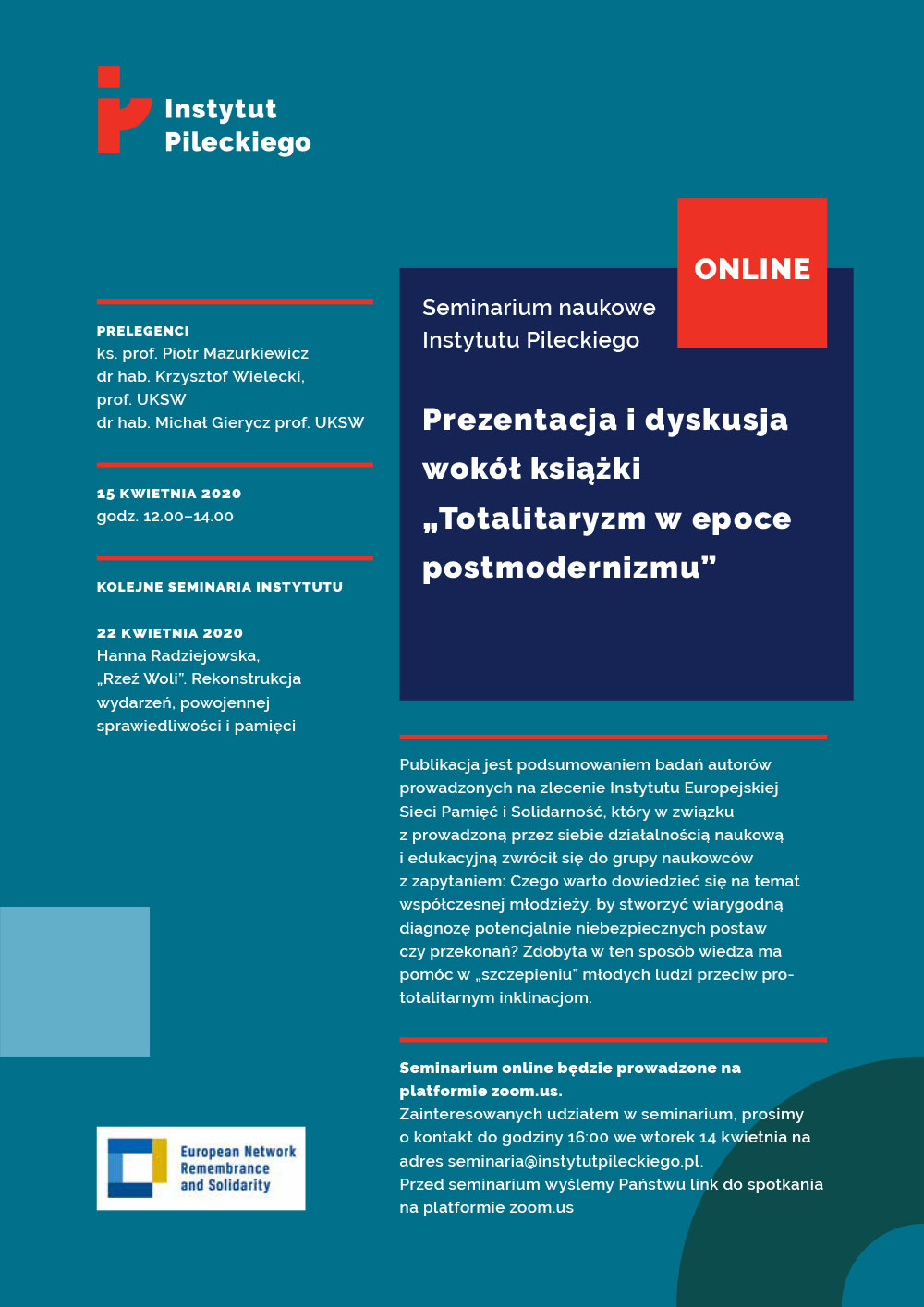 Online seminar 'Totalitaryzm w epoce postmodernizmu'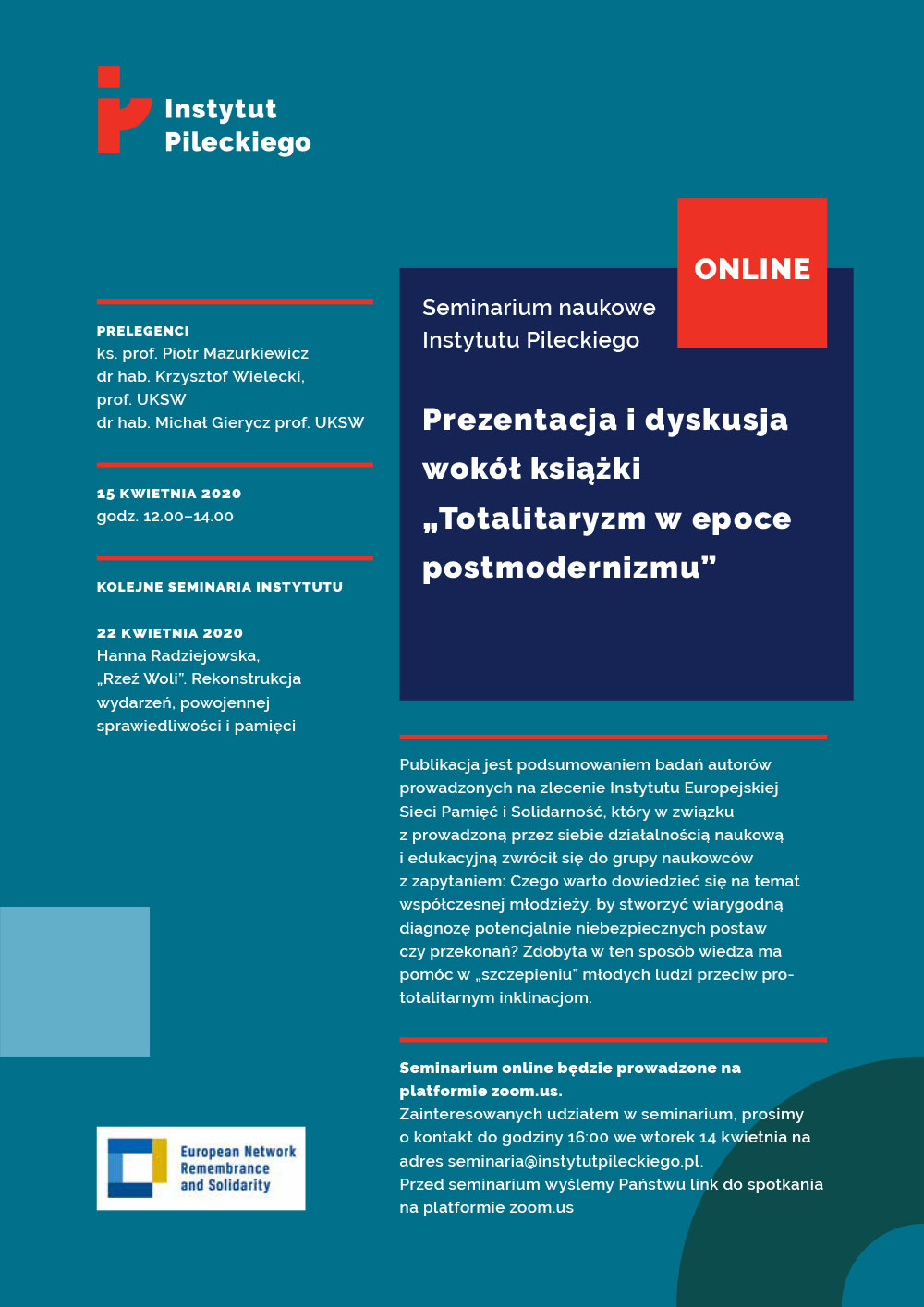 Is totalitarianism only a tragic event of the past or do we still have to consider it as a present-day danger? Can you protect yourself from it and how? What is worth knowing about contemporary youth to create a reliable diagnosis of potentially dangerous attitudes or beliefs?
Together with Instytut Pileckiego, we are inviting you to join an online seminar devoted to the presentation and discussion about the publication 'Totalitaryzm w epoce postmodernizmu' (eng. 'Totalitarianism in the Postmodern Age).
Rafał Rogulski, Director of the European Network Remembrance and Solidarity will also take part in the meeting.
The seminar will be organised on zoom.us platform on 15 April, at 12.00. It will be held in Polish. If you are interested, please contact seminaria@instytutpileckiego.pl by Tuesday, 14 April, 16.00.