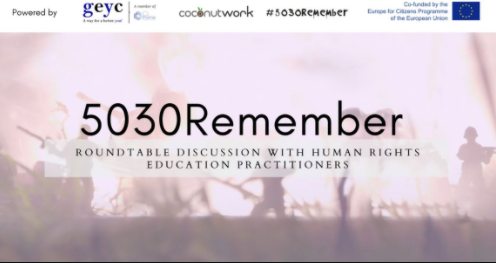 Roundtable discussion with Human Rights Education Practitioners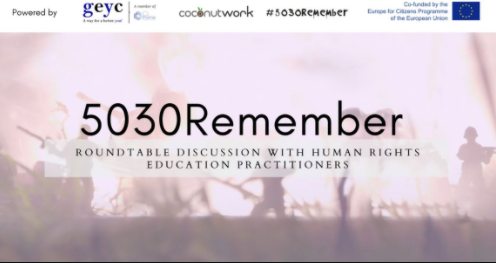 For tomorrow afternoon we recommend you to join the live stream of the '5030 Remember - Roundtable discussion with Human Rights Education practitioners' organised by GEYC (Group of the European Youth for Change), who aims to empower young people to bring a positive change in their community.
Among the four invited guests will be the ENRS director, Mr Rafał Rogulski - who's going to talk about current challenges in historical education on the example of our educational projects. Other experts speakers are: Simina Badica (Curator at the European House of History), Oana Nestian-Sandu (Director International Program at The Olga Lengyel Institute for Holocaust Studies and Human Rights) and Daniel Gheorghe (Expert at Theodor Herzl Center for Israeli Studies). The Roundtable will be broadcasted online. Presentations of the participants will be followed by a Q&A session.
We invite you to join the event by watching the live stream on Facebook from 15.00 to 17.30: