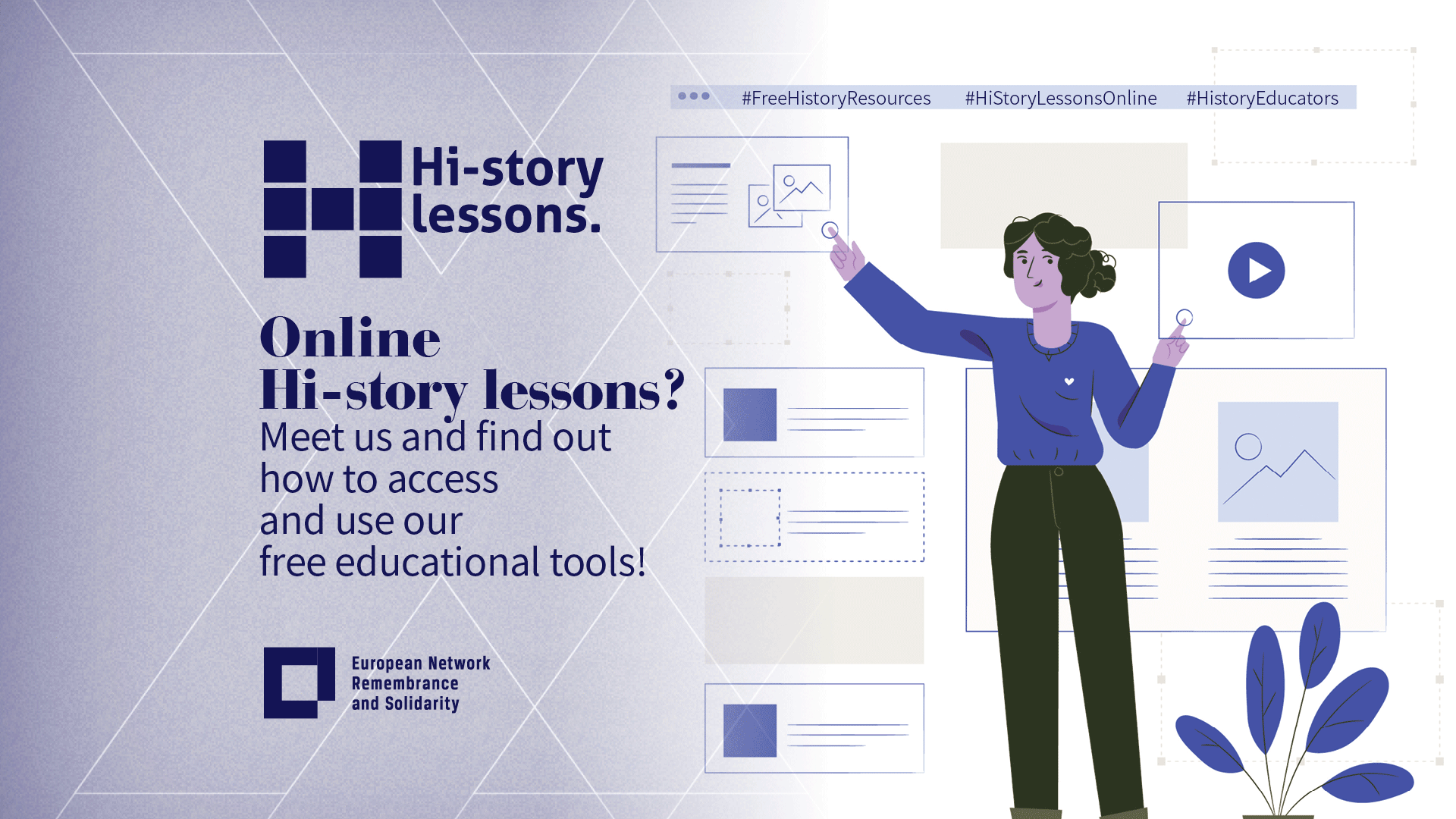 Webinar: Hi-story Lessons - Teaching about 20th century history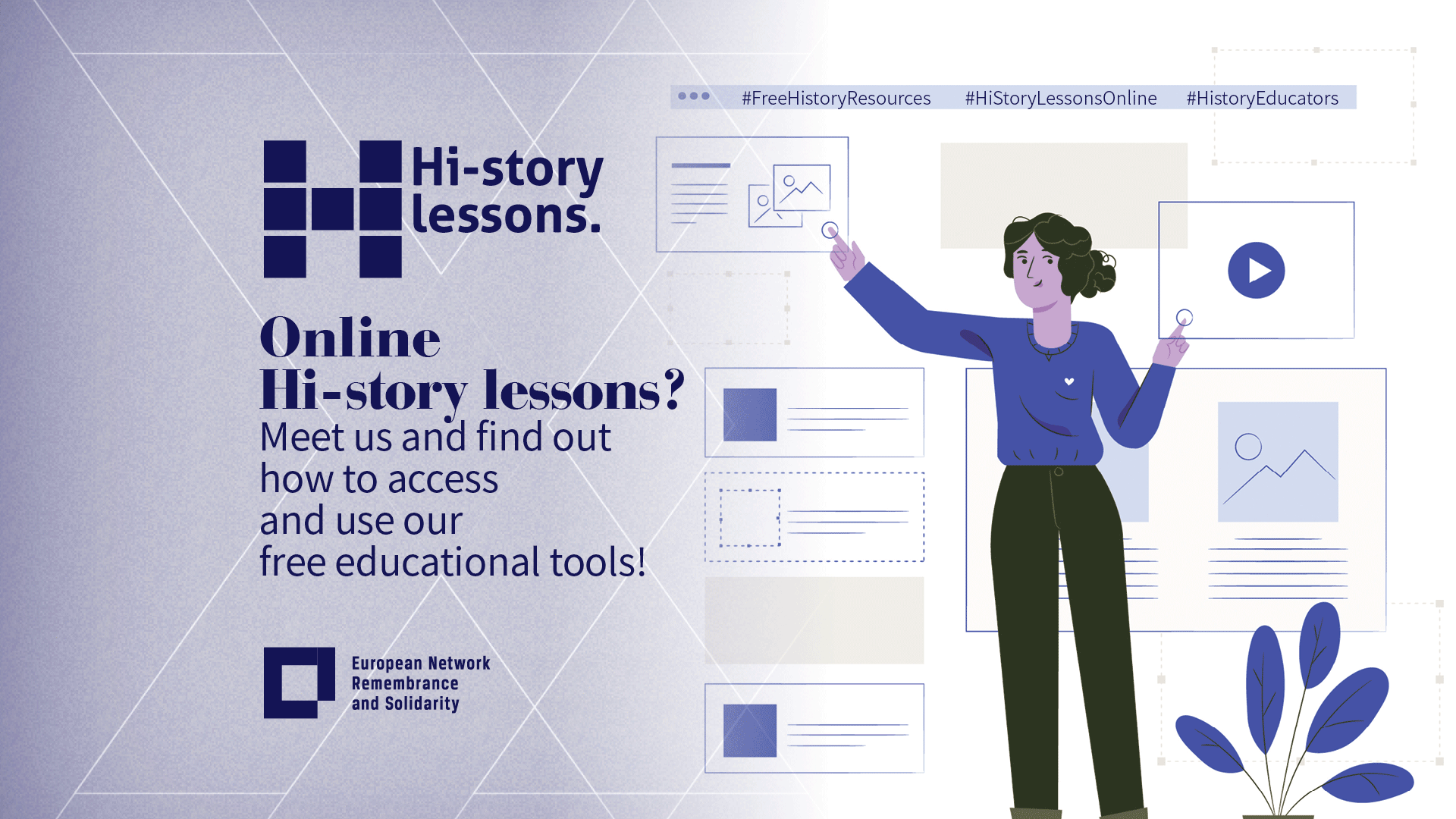 Registration for the Hi-story lessons Webinar is now open! During the webinar we will talk about digital history education. We will take a closer look at www.hi-storylessons.eu, our multilingual platform and its use in online schooling. The webinar will be organised on 19 June 2020 at 13:00 CEST.
Teachers, educators and all history enthusiasts are invited to register at
Programme of the webinar (60 min):
✔️ Hi-story lessons and the idea behind the project.
✔️ How to access our free online educational tools?
✔️ How to use our materials in the classroom?
✔️ Q&A session.
The webinar will be held in English.
Hi-story lessons. Teaching & learning about 20th-century European history is a multilingual web-based educational project designed for high school and college teachers, history educators. The platform is tailored to the school curriculum and meets the needs of students aged 13–18. The content can be used widely including the purposes of non-formal education. The website is a set of multiple educational tools such as infographics, animations as well as event descriptions. The content of the materials is a selection of key events, processes as well as political decisions in 20th-century European history. The idea of the project is twofold:
1) to focus on the history of six Central-European countries: Poland, Germany, Czechia, Slovakia, Romania, Hungary;
2) to enable the learning history from multiple perspectives.
Tutors:
▪ Maria Naimska holds degrees from the Institute of Political Science and from the Centre for Studies on the Classical Tradition, both at the University of Warsaw. She specializes in management of cultural and educational projects. Her field of interests focuses on innovative and creative solutions for the educational system, as well as finding creative tools for non-formal historical education. She is the coordinator of the 'Hi-story lessons. Teaching & learning about 20th-century European history' project.
▪ Zhanna Vrublevska graduated from the Faculty of Political Sciences and International Relations at Warsaw University. At ENRS, Zhanna Vrublevska is co-managing the educational on-line platform hi-storylessons.eu. She has also coordinated five study visits within the 'In Between?' project, including Catalan cross-border region, Polish-Lithuanian borderland and Rijeka region. Before joining the ENRS team, she worked as a project coordinator of Polish-Ukrainian-German exchange programmes for young professionals.
Both Maria and Zhanna have been working for the European Network Remembrance and Solidarity at the Projects Unit for over 5 years.
In case of any questions or queries concerning the webinar please contact us at office@enrs.eu.
European Network Remembrance and Solidarity (ENRS) is an international undertaking aimed at the study, documentation and dissemination of knowledge on the history of 20th century Europe and forms of its commemoration with particular consideration to periods of dictatorship, war and social upheaval in the face of oppression. Network members are: Germany, Poland, Slovakia, Hungary and Romania. Albania, Austria, the Czech Republic, and Georgia have observer status. More: www.enrs.eu