About Sound in the Silence 2019
30 September - 7 October 2019, Denkort Bunker Valentin memorial, Bremen
Sound in the Silence is an interdisciplinary remembrance project aimed at encouraging high school students from around Europe to actively reflect on the difficult aspects of the 20th century history with the use of artistic means.
Each edition takes place in a carefully selected location. This year's participants – 3 groups, 7 pupils and 1 teacher each – will travel to "Denkort Bunker Valentin" memorial in Bremen, Germany where they will explore the history of the former Nazi Valentin submarine factory, with a special focus given to the topic of unfree labor.
Drawing on their reflections and emotional reactions to what they will come to learn there, young students will work together with professional artists to create a performance based on acting, dance, music and creative writing.
While the pupils learn about the site's past and work on the final performance, their teachers will take part in workshops on interdisciplinary ways of teaching history so as to exchange experiences with peers from different countries.
Dear teacher! If you have a real passion for teaching and want to be a part of an international initiative combining history and art, we invite you to apply to the 7th edition of the Sound in the Silence.
We are looking for committed high school teachers and their students from school from EU countries to take part in intercultural and interdisciplinary remembrance project.

How to take part?
1. Work as a teacher at a secondary school located in one of the member states of the European Union.
2. Select seven of your students interested in history and art, aged between 14 and 18.
3. Make sure that all team members have a good command of English (at least B2 level).
4. Be ready to travel to Bremen on 29 September and get back on 8 October.
5. Fill out the on-line application form & answer our questions!
Click here to fill out the application form
Application deadline: 30 April 2019
Read rules governing the recruitment process
The former submarine bunker "Valentin" is the second largest above ground bunker in Europe and the most visible legacy of three major Nazi armament projects that have transformed a predominantly agricultural region since the mid-1930s.
The German Navy began the construction of the submarine bunker "Valentin" in mid 1943. Up to 10,000 forced laborers - civilian forced laborers from Eastern and Western Europe, Soviet prisoners of war, Italian military internees, concentration camp prisoners and inmates of the labor re-education camps of the Bremen Gestapo - were working under extreme pressure day and night on the enormous construction site.
Approximately 2,000 laborers died as a result of the physically strenuous work, inadequate care and inhumane living conditions in the camps. Only 1,144 victims are known by name.
After the war the bunker was used by the Allies as a target for bomb tests. Later, demolition plans failed and it became an adventure playground for local children. Towards the end of the 1950s the German Army took over the site for use as a training ground. From the 1960s until 2010, the bunker was used by the German Navy as a supply depot.
In 2011, the former Nazi German submarine bunker "Valentin" became the "Denkort Bunker Valentin" memorial, the site began serving a civilian function for the first time in its almost seventy-year history. The memorial offers a broad range of programs that encouraging visitors to actively and critically examine the bunker's past, present and future and to explore its surroundings.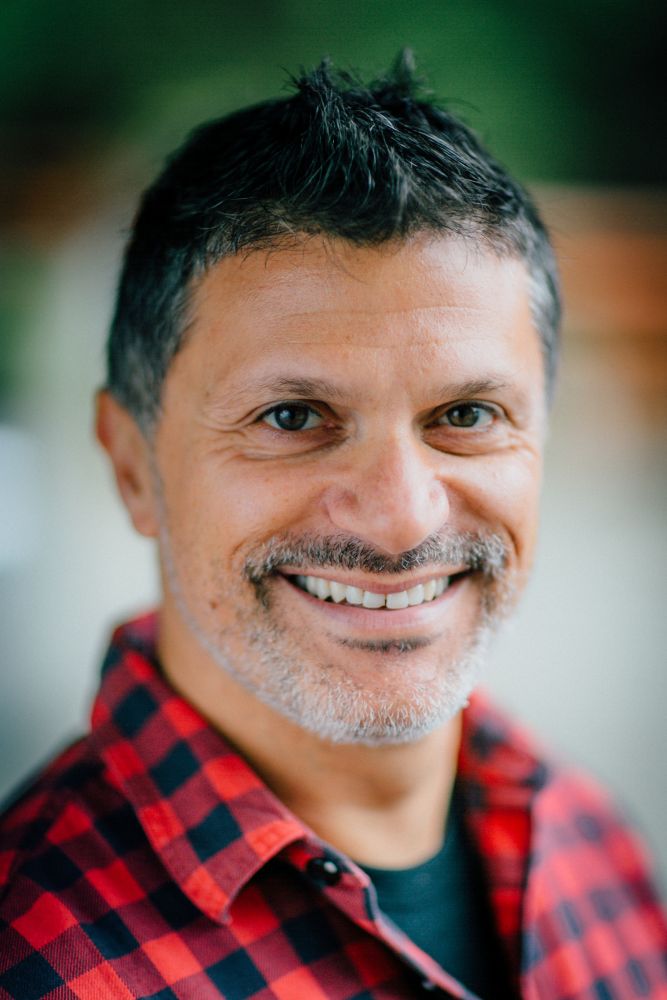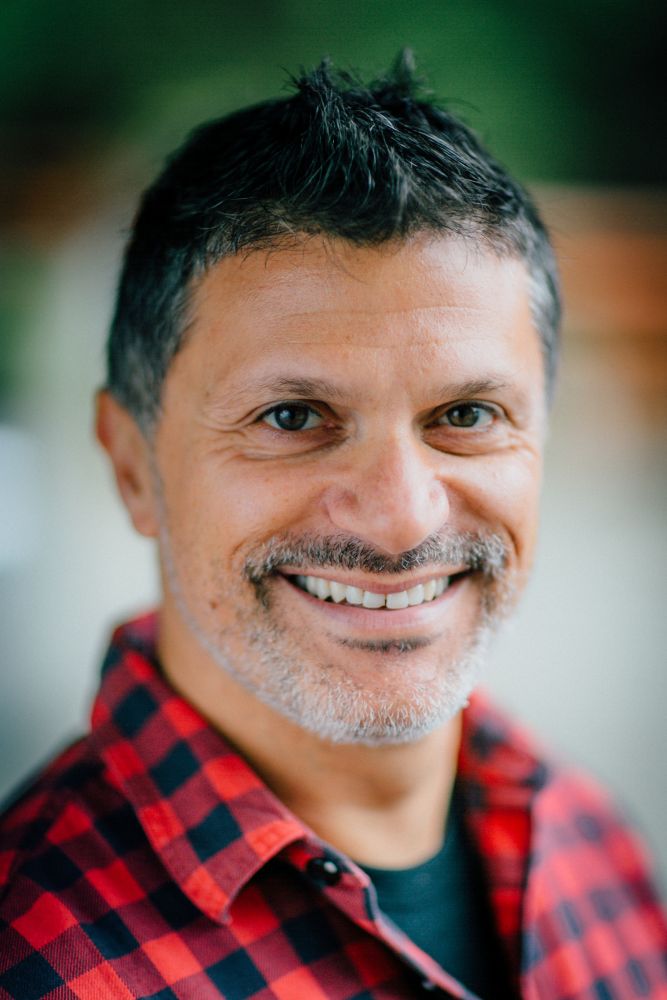 Dan Wolf
Dan Wolf is an actor, rapper, playwright, director, producer and educator. His work crosses artistic and cultural borders to combine conventional theater styles with the themes, language, music, history and aesthetics of the Hip-Hop generation. Dan is a founding member of the critically acclaimed Hip Hop music and theater collective Felonious and Artistic Director of Sound in the Silence. His play "Angry Black White Boy", based on the novel by Adam Mansbach, premiered at Intersection for the Arts in October 2008, ran for 12 sold-out weeks and was named Top Ten Best Theater Plays by the San Francisco Chronicle and San Francisco Examiner. His play "Beatbox: A Raparetta" (co-authored with Tommy Shepherd) has been produced in San Francisco, Oakland, Petaluma, Germany, and at the New York Hip Hop Theater Festival. "Beatbox" is published by TCG in the Hip Hop Theater anthology "Plays from the Boom Box Galaxy". His play "Stateless: A Hip Hop Vaudeville", a hip-hop and beatbox infused theatrical collaboration with Tommy Shepherd, balancing German and Jewish history with the problems of racism and the African American experience, has been produced in San Francisco, Hamburg and New York. Dan co-created and performed in "Block By Block," a multi-disciplinary performance that brought a San Francisco block party into the de Young Museum. Dan's play "Anansi the Spider", created in collaboration with Tommy Shepherd, toured to Bay Area schools for Marin Theater Company in 2012. Dan is part of a team of artists that adapted "Can't Stop Won't Stop", Jeff Chang's seminal book on Hip Hop culture, for the stage at Z Space in San Francisco in January 2016. Dan is developing "Curren$y", a hip hop adaptation of Shakespeare's "The Merchant of Venice".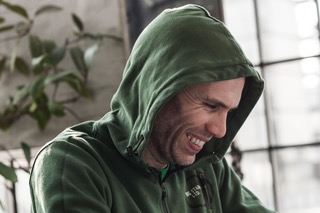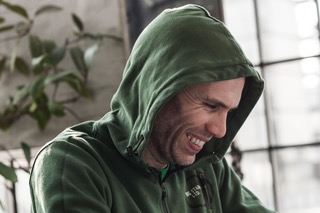 Sean Palmer
Sean Palmer (1977) trained in theatre and arts in Manchester Metropolitan University, UK. He has been a part of the Warsaw theatre and performance scene since 2000 traversing night clubs to national museums, Ancient Greek musical reconstruction to Broken Beat MC, fringe experiments to opera, solo shows and television, evangelist concerts to vocal improvisation, avant-garde to mainstream. He is an active creator, collaborator and educator. Since 2008 he has lived permanently in Warsaw, PL. He began his own experimental choir in 2010 called GRE BADANIE exploring the boundaries of sound and energy as a carrier of meaning, it is still active. Since 2014 he has been the resident artistic director/conductor of the POLIN museum community choir which performs two new performative concerts yearly. Currently he is preparing the 40 strong choir to perform Philip Glass's "Knee Plays" as well as a performative reading of the materials found in the temporary exhibition "Estranged: March '68 and It's Aftermath." Sean is not a trained musician, however, has found himself composing for theatre and choirs as well as singing and recording in multifarious settings. Since 2015 he is the front man of the White Kites (psyche rock) and from 2013 The All Stars Dansing Band (just plain rubbish). This year he's recording the second album with the White Kites (Oct 2018) and has just finished an album featuring texts by William Blake entitled "William's Things" (Sept 2018). The major through line in his work is musicality or sounding. The search for the thing which can move us together regardless if it is a beat, a note a yelp or a growl, because sound can often go where words fail. Apart from all the above 'arty stuff', he's also a big kid, a dad and a husband, has one child, two cats, loves running and doesn't eat animals.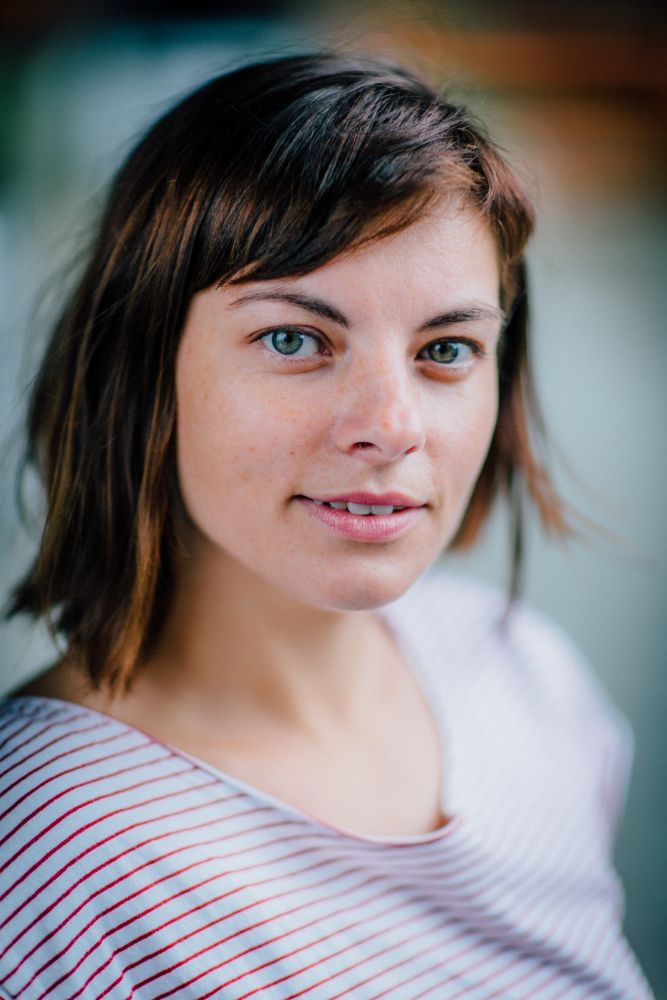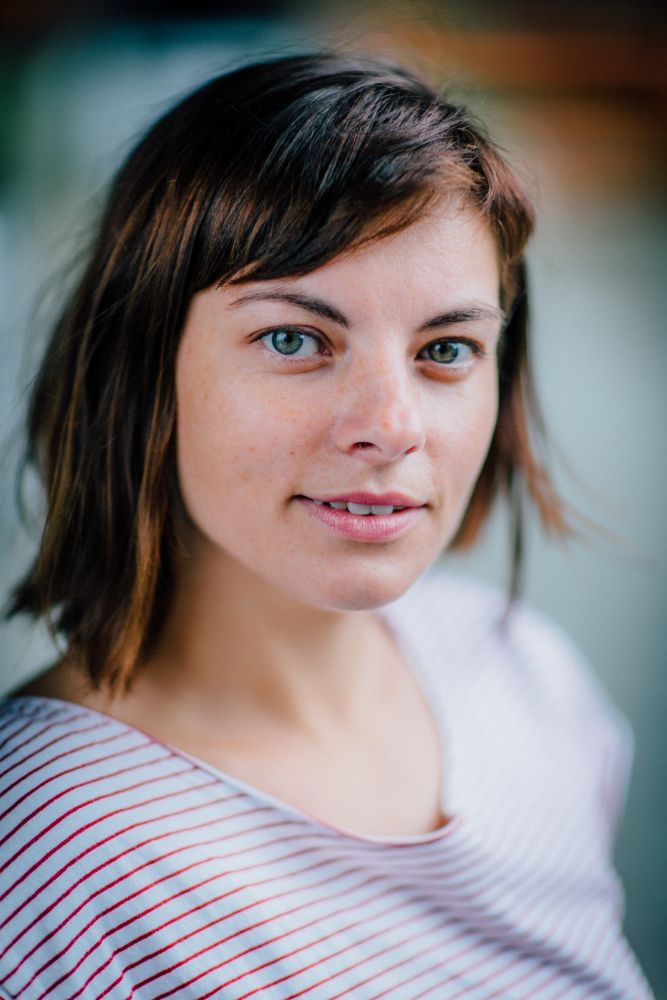 Katarina Rampackova
Katarina Rampackova is a choreographer, performer, teacher and dance activist born in Kosice, Slovakia. After studying physical theater at Scuola Teatro Dimitri in Switzerland, she graduated Master of Arts in choreography at Academy of Performing Arts in Prague. Currently she lives in Barcelona, where she works together with her colleague Laura Alcala Freudenthal on a dance project for and with children as a facilitator and choreographer, as well as educator. In Kosice she runs a project called 'Priestor Súčasného Tanca' (A space of Contemporary Dance), which helps create the community of contemporary dance in Kosice and integrate it in a public life. Katarina also works on different performative projects with Slovak and foreign artists from other fields.
Sound in the Silence is a way to find a new way of looking at the history of Europe, of our nations, states, regions and of transferring the past into our present lives.
Read More