Memory and Identity in Europe: Present and Future
European Remembrance Symposium 2021
26–28 October 2021, Tallinn
The 9th edition of the European Remembrance Symposium entitled "Memory and Identity in Europe: Present and Future" takes place at the Tallinn Creative Hub between 26 and 28 October.
The aim of the 9th European Remembrance Symposium is to discuss the role of history and memory in creating contemporary European identity. During this year's event, special attention will be given to the mission, programme and best practices of institutions dealing with 20th-century European history.
Read the full description
Venue: Tallinn Creative Hub, Cauldron Hall
Languages: English & Estonian, simultaneous translation
Programme
9th European Remembrance Symposium
26/10/2021
Tuesday
14:10-14:30
Welcome speeches
14:30-16:30
Opening session – European identity today: historical roots and present debates
This session is to discuss multilayered perceptions of 'European identity' shaped by historical memory implications. The discussion centres around different approaches of remembrance policies and their agents fostering historical awareness in Europe and thus reflecting on the following questions: Is the post-war division into communist and capitalist blocs still relevant and resonating in different macro-regional remembrance cultures rooted in common historical experiences? What role does the European Union now play in creating a common identity in Europe?

Moderators:
Prof. Elazar Barkan (online)
Toomas Hiio

Panellists:
Dr Monika Kareniauskaitė
Dr Michał Łuczewski
Prof. Viacheslav Morozov
Dr Gergely Prőhle (online)

17:00-18:00
Turbo presentations
During turbo presentations participants showcase their organisations or projects to the Symposium audience. Each speaker has up to 90 seconds. Max. 20 speakers and 1 moderator.
18:00-20:00
Concert and dinner reception
Famous Estonian singer, violinist and electro-musician Maarja Nuut will perform several pieces of musical art, merging the spirits and traditions of the past with the soul of the modern world.
27/10/2021
Wednesday
9:30–11:30
First panel discussion – Remembrance in action: everyday challenges and recommendations for the future
This session aims to garner opinions, recommendations and suggestions for the future of broadly understood remembrance policies in Europe. Representatives of institutions active in the field of historical education and commemoration operating at an international level will present a summary of experiences to date and the day-to-day challenges of their activities, along with recommendations for the future. Statements prepared by the institutions with suggestions made by the panellists will be presented and debated. Participants of the session will have the opportunity to take the floor, and will be invited to comment on the recommendations presented and propose their own.
Representatives of the following organisations active in the field of remembrance in Europe will take part in the debate:

EUROM European Observatory on Memories (Oriol Lopez Badell)
European Network Remembrance and Solidarity (Rafał Rogulski)
House of European History (Constanze Itzel)
Platform of European Memory and Conscience (Dr Łukasz Kamiński)

Moderator: Sergei Metlev

12:00-14:00
Case studies: project practices
During this session, coordinators of educational and social projects in the field of history share best practice experiences on three different project formats:

1) Dealing with a difficult past:

Dorottya Baczoni, House of Terror Museum
Dr Keiu Telve, Vabamu Museum of Occupations and Freedom

2) Inclusion of local community

Gentiana Sula, Even Walls Have Ears
Dr Annemarie Franke, Anna Wachowiak, In Between?

3) Use of new media/technologies

Paweł Sawicki, Twitter of Auschwitz Museum
Dr Kristina Ranki, The Mannerheim Museum

Moderators:
Beata Drzazga
Maria Naimska

14:00-14:45
Lunch and coffee break
15:00-17:00/17:30
Cultural visits
Possible options:
1) Memorial to Estonia's Victims of Communism and Estonian Historical Museum
2) Patarei Prison exhibition area 'Communism is Prison'
3) Historical guided sightseeing tour of Tallinn's Old Town (a walking tour) including visiting the KGB Prison Cells affiliated to the Vabamu Museum of Occupations and Freedom.
Participants are also invited to visit 'After the Great War' exhibition at the Freedom Square.
18:00-19:30
Second discussion panel – 1989 revisited
This panel is dedicated to recent research on various political, cultural and economic changes related to the year 1989 in East-Central Europe. How has the memory of the transformation changed over the last 30 years? Have these changes triggered the recent research interest in this topic? What are the regional differences? The discussion participants will include authors of books devoted to the 1989 transformation.

Moderator:
Dr Peter Jašek

Panellists:
Dr Tobias Rupprecht
Dr Lars Fredrik Stöcker
Dr Paweł Ukielski

19:30-21:00
Dinner reception
28/10/2021
Thursday
10:00-11:30
Third panel discussion – Struggles with the past: memory and politics
This session addresses issues of controversy regarding a common remembrance culture in Europe characterised by varying experiences and subjective appraisals: In what terms do the differing perceptions nation states as well as collective groups in Eastern and Western Europe have of totalitarian regimes resound in a politicisation of memory? Are there any differences in Holocaust remembrance in Western and Eastern Europe? What are the reasons for the popularity of communism in various countries, irrespective of its crimes?

Moderator:
Prof. Linda Kaljundi

Panellists:
Dr Beáta Katrebová Blehová
Dr Réka Földváryné Kiss
Velma Šarić
Prof. Lavinia Stan (online)

12:00-14:00
Round table discussion: The future of European historical debates
This discussion aims to assess the current state of a common European remembrance culture in order to reflect on its prospects with regard to potential future historical debates. Therefore, the session addresses possible scenarios of upcoming conflicts rooted in differing local, regional, national as well as generational perspectives on historical experiences.

Moderator:
Dariusz Rosiak (online)

Panellists:
Prof. Maria Silvia Crăciun
Dr András Fejérdy
Alicja Knast
Barabara Walshe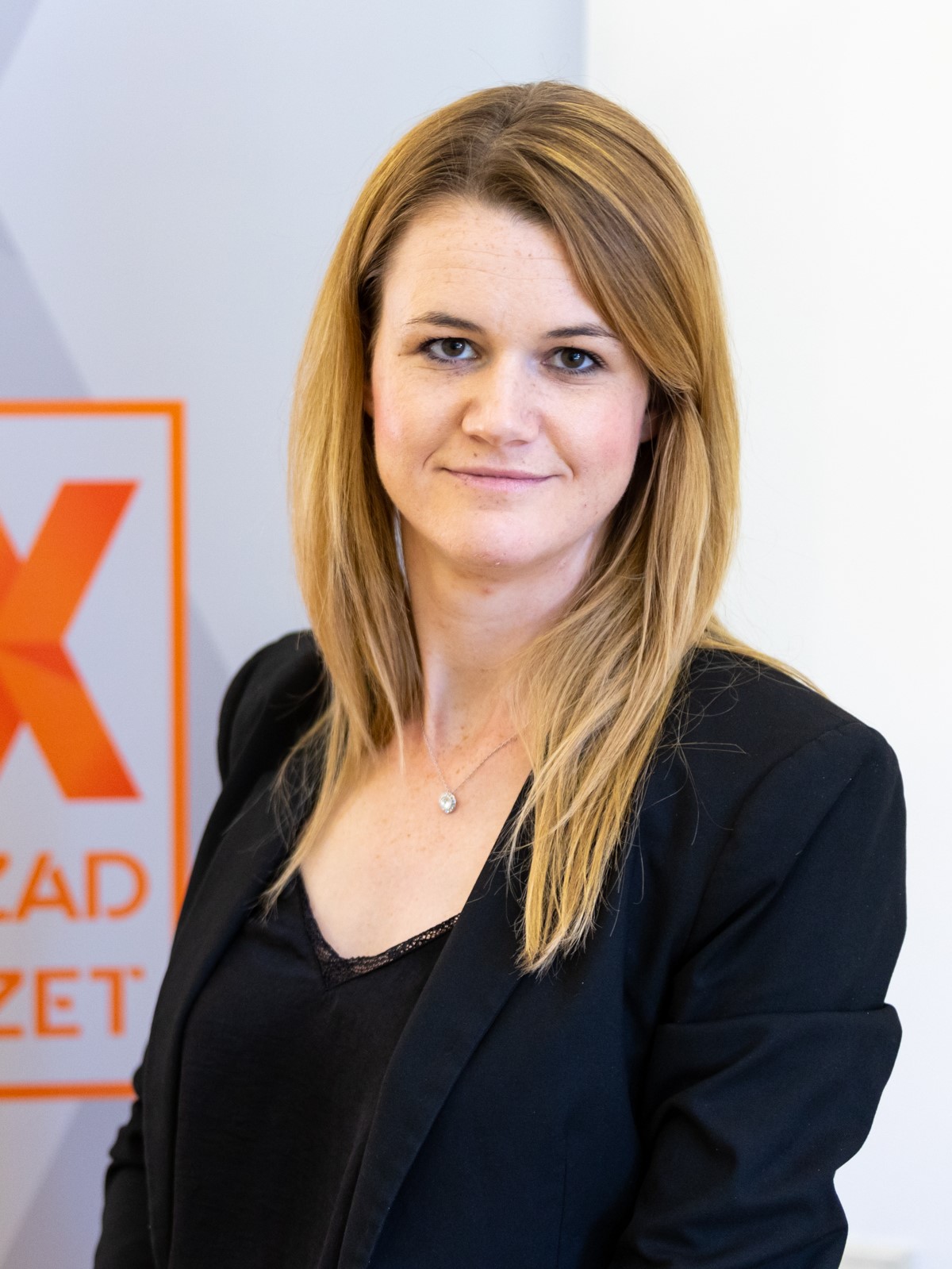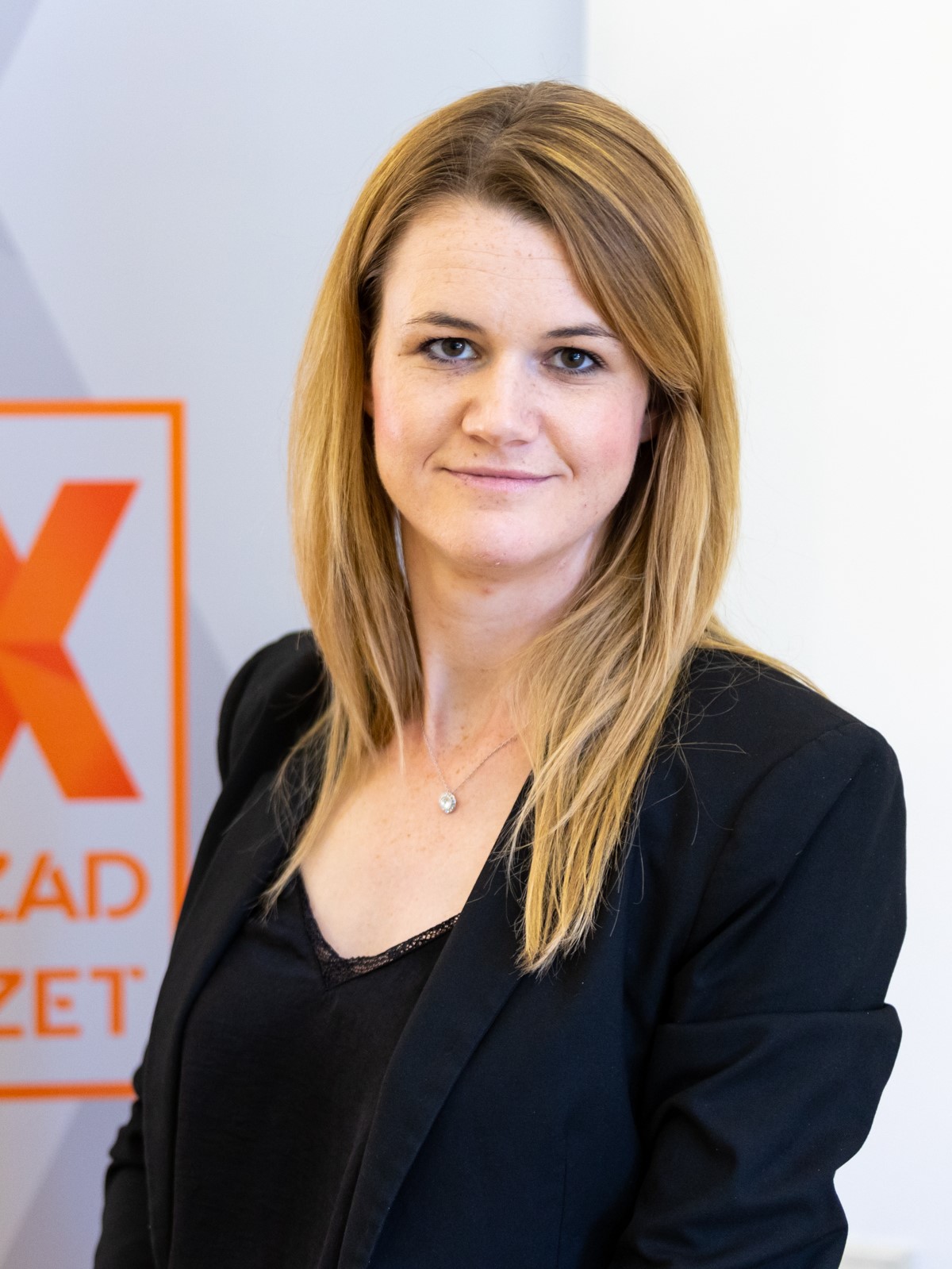 Dorottya Baczoni
Dorottya Baczoni is a historian who graduated from Eötvös Loránd University, Budapest, with an MA in history in 2014, with a specialization in modern Hungarian history. She is currently a PhD student at the same institution. In 2009 Baczoni started working in the House of Terror Museum, Budapest, where she was a team-leading historian between 2014 and 2016. From 2017 to 2018, she was head of content development in a private company. Between 2018 and 2019, she was head of the Department for Strategic Planning and Analysis in the Ministry of Foreign Affairs and Trade of Hungary. In 2019 she returned to the House of Terror Museum and, since March 2021, she has been the director of The Institute of the Twentieth Century, which cooperates closely with the House of Terror Museum and is managed by the same public foundation.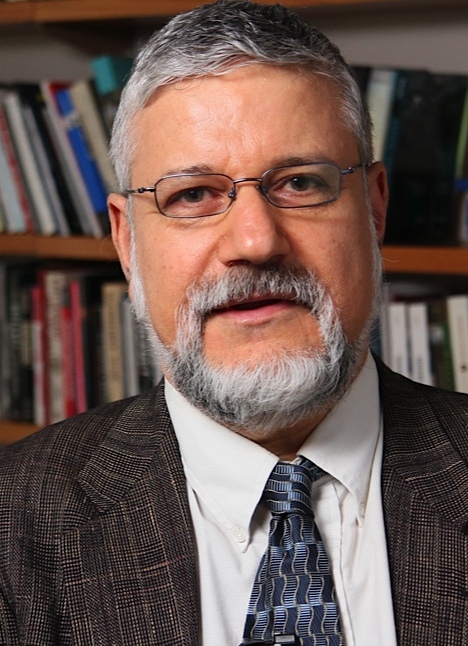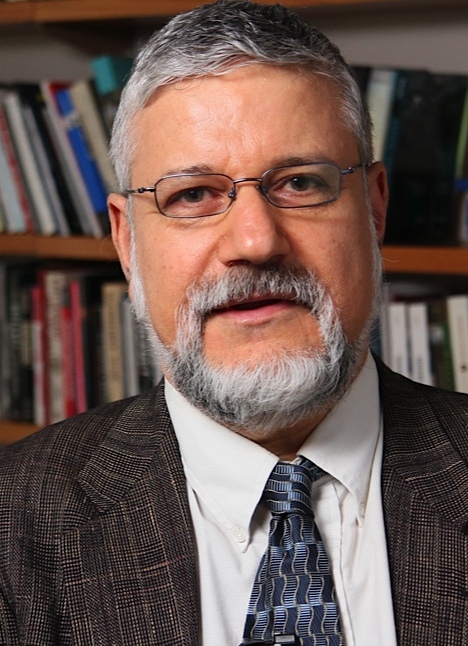 Prof. Elazar Barkan
Elazar Barkan is a professor of International and Public Affairs and has been the director of the Human Rights concentration at Columbia University, New York, since 2006. His research interests focus on human rights and on the role of history in contemporary society and politics and the response to gross historical crimes and injustices. Barkan was the founding director of the Institute for Historical Justice and Reconciliation (IHJR) in The Hague (2003–9) and the founding director of the Humanities Center, Claremont Graduate University, CA (1992–95). He has contributed to Historical Dialogue and the Prevention of Mass Atrocities (London 2020); Choreography of Sacred Spaces: State, Religion and Conflict Resolution (New York 2014);Taking Wrongs Seriously: Apologies and Reconciliation (Stanford, CA, 2006); Claiming the Stones/Naming the Bones: Cultural Property and the Negotiation of National and Ethnic Identity (Los Angeles, CA, 2003) and authored The Guilt of Nations: Restitution and Negotiating Historical Injustices (New York, NY, 2000); No Return, No Refuge: Rites and Rights in Minority Repatriation (New York 2011).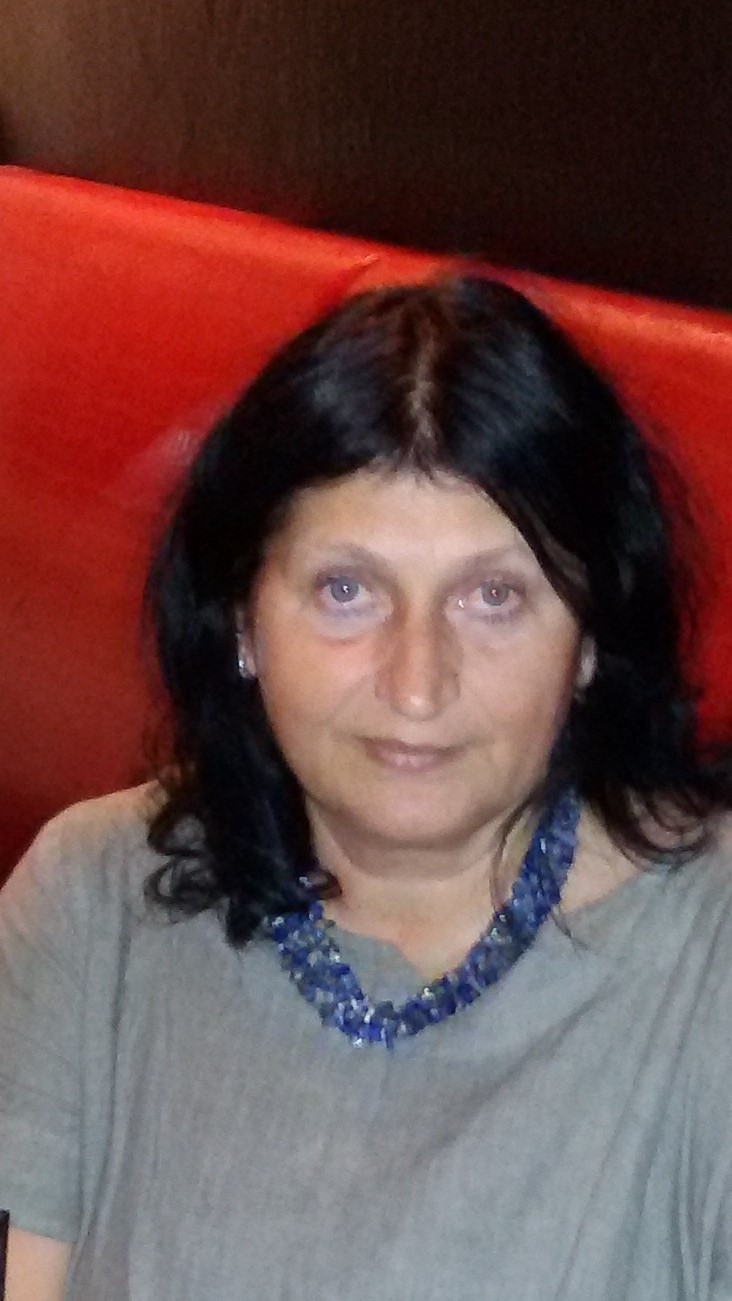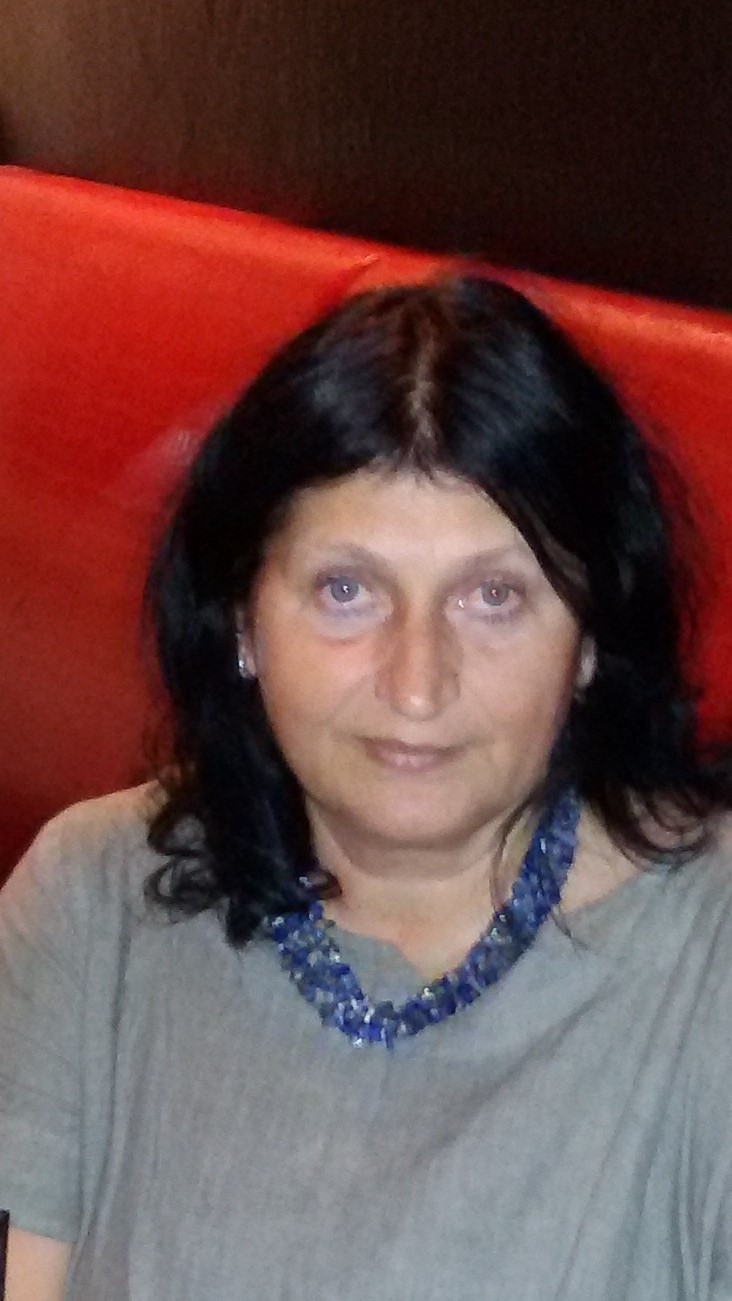 Prof. Maria Crăciun
Maria Crăciun is a professor at the Babeş-Bolyai University of Cluj, Romania. Her research interests include the use of images in Reformation Transylvania and Lutheran visual culture reflected in her recent article: 'The Voice of Pulpits. Word and Image in the Construction of the Confessional Identity of Lutheran Communities in Early Modern Transylvania' in Ulrich A. Wien (ed.), Common Man, Society and Religion in the 16th century: Piety, morality and discipline in the Carpathian Basin (Göttingen 2021).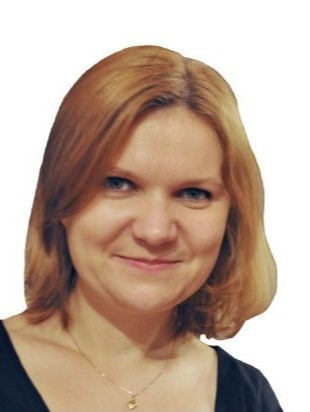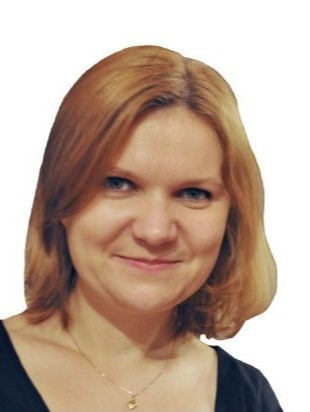 Beata Drzazga
Beata Drzazga is a project manager & strategist with over 8 years of work experience in the cultural sector, complemented by academic and professional accreditations. She graduated from University of Warsaw with two master's degrees in Hungarian Philology (2012) & Management (2014) with specialisation in Organisation Development Consulting. She spent two semesters at the Faculty of Humanities of the Eötvös Loránd University in Budapest and completed an internship in Balassi Institute Hungarian Cultural Centre in London during the London 2012 Cultural Olympiad. She joined the European Network Remembrance and Solidarity in 2013. Since 2019 she has held a role of Deputy Head of Strategy & Development Department.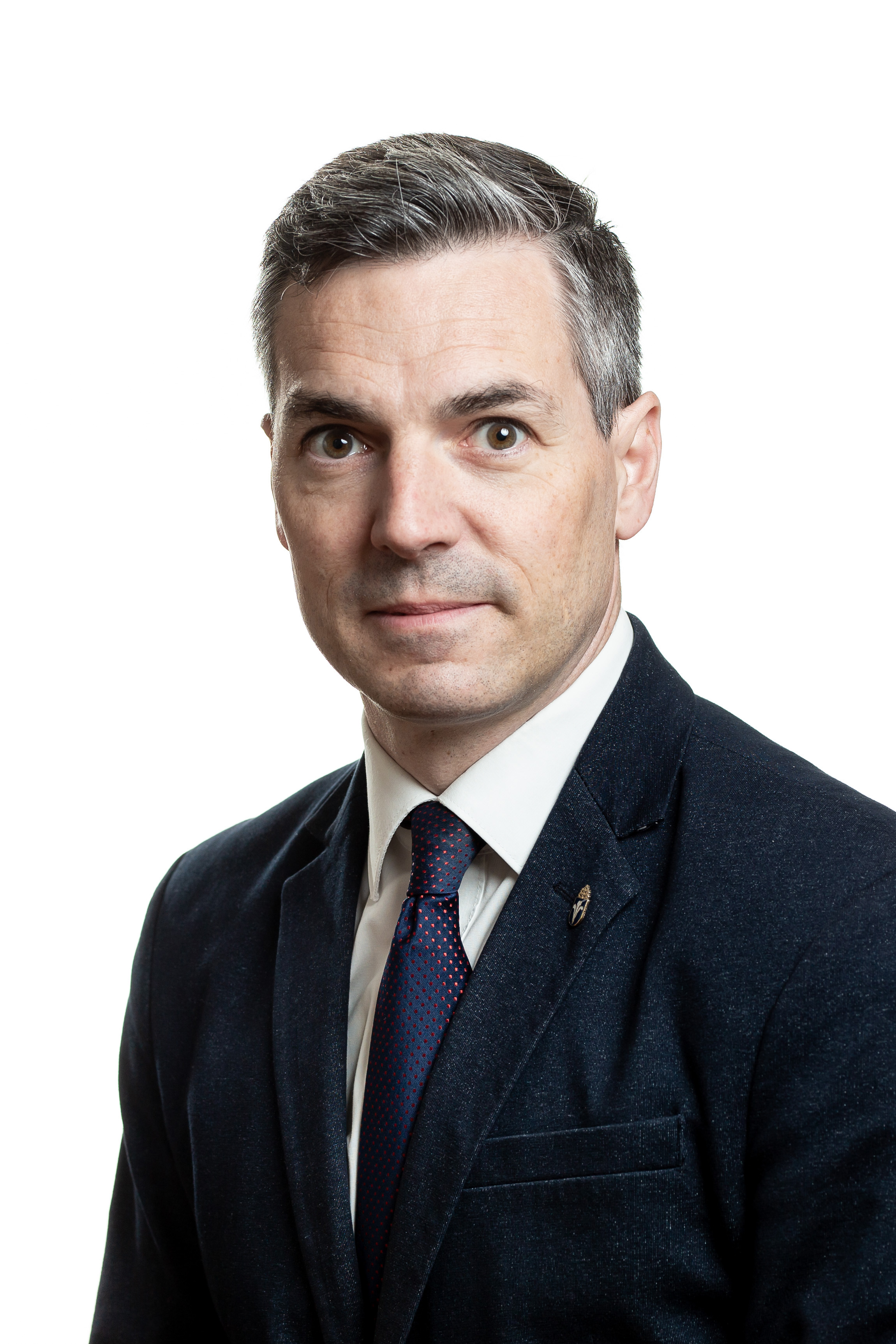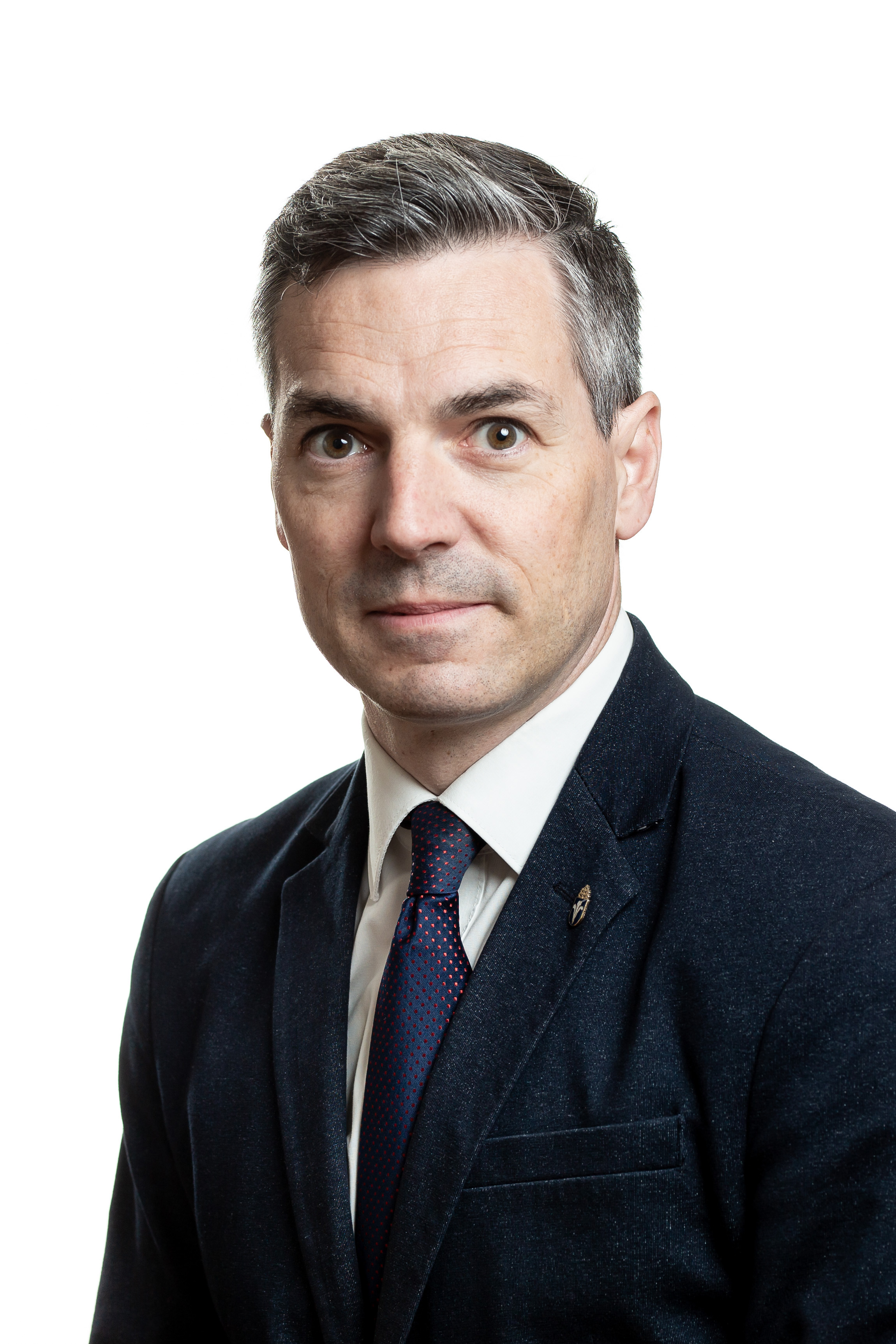 Dr András Fejérdy
András Fejérdy is senior research fellow and deputy director of the Institute of History, Research Centre for the Humanities, Budapest. He also serves as associate professor for Church History at Pázmány Péter Catholic University. Fejérdy has been the scientific secretary of the Balassi Institute, Hungarian Academy in Rome (2011–15). His research interests include religious history, the history of the Catholic Church in East-Central Europe and the relationship between the Holy See and Hungary in modern and contemporary history, focusing on the communist period.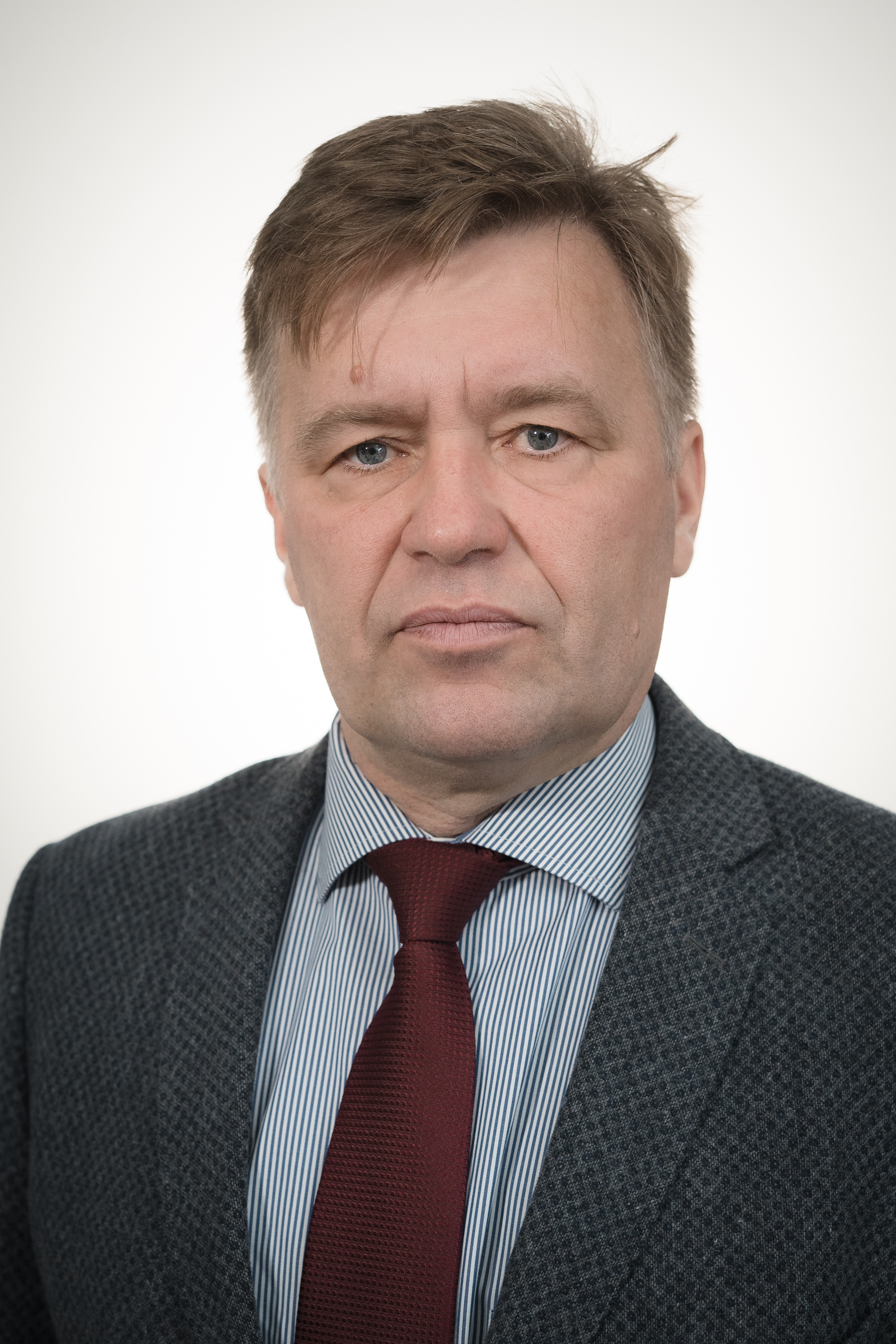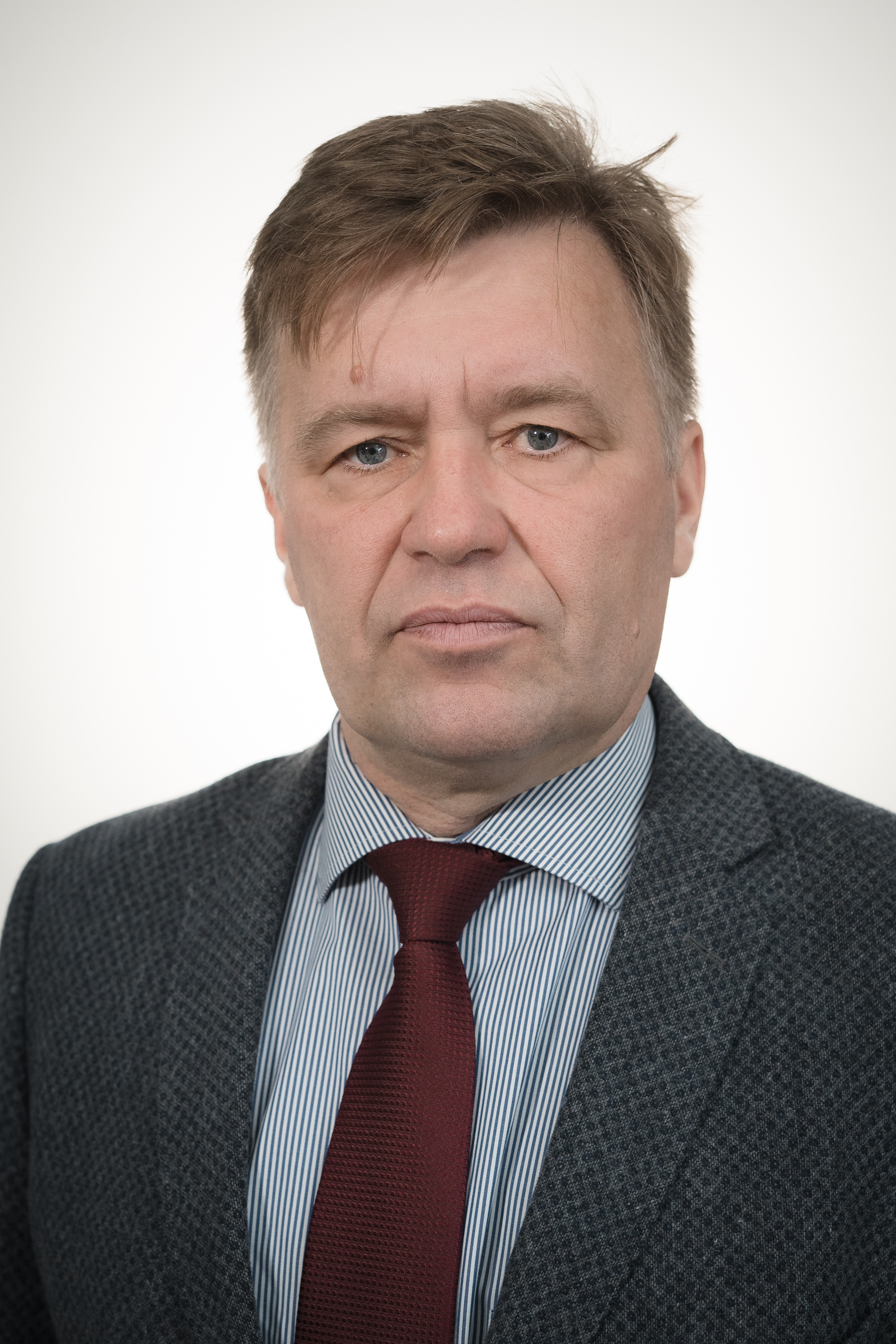 Toomas Hiio
Toomas Hiio is an historian whose research interests focus on the history of his alma mater, the University of Tartu, 19th- and 20th-century Estonian history and on the history of the Second World War. Hiio has been a member of the executive board of the Platform of European Memory and Conscience and the research director of the Estonian Institute of Historical Memory since 2017. He acted as the executive secretary and head of research for the Estonian Commission for the Investigation of Crimes Against Humanity (1998–2008), as well as the head of research for the Estonian War Museum. Hiio also served as a counsellor for the President of the Republic of Estonia in 1998–2001 and former president of Estonia in 2001–3.
Constanze Itzel
Constanze Itzel has been director of the House of European History in Brussels since 2017. She helped create the museum as an adviser and curator from 2009 to 2017. Her PhD thesis explores the impact of the late medieval image debate on art. Constanze has worked as a teaching assistant at the University of Heidelberg and as a curator at the Badisches Landesmuseum in Karlsruhe, and has been a freelancer and intern in five other museums in Germany and France. Since 2005, she has worked in Brussels, first as a researcher and later as a committee administrator for the Committee on Culture and Education of the European Parliament, and then on the House of European History.
Peter Jašek
Peter Jašek studied history at the University of Trnava, Slovakia. Since receiving his PhD in 2009, he has worked as a researcher at the Nation's Memory Institute. Since 2018, he has been the director of the Department of the Scientific Research at the Nation's Memory Institute. His research focused on 20th-century Slovak history, especially the year 1968; the period of so-called normalization (1970s and 1980s); the fall of the communist regime in (Czecho)Slovakia; and the activities of Slovak political exiles in 1970s and 1980s. He is author of Vasil Biľak: traitor or collaborator? (Bratislava 2017) and a contributing author of Following the Footsteps of Iron Felix: the History of State Security in Slovakia 1945–1989 (Bratislava 2012). He has contributed to various exhibitions focusing on the modern history of Slovakia (mainly about the fall of the communism: 'N89: Road to Freedom in 2019'; 'Candle Manifestation: 25 March 1988'; and 'August 1968: Hopes and Disenchantments').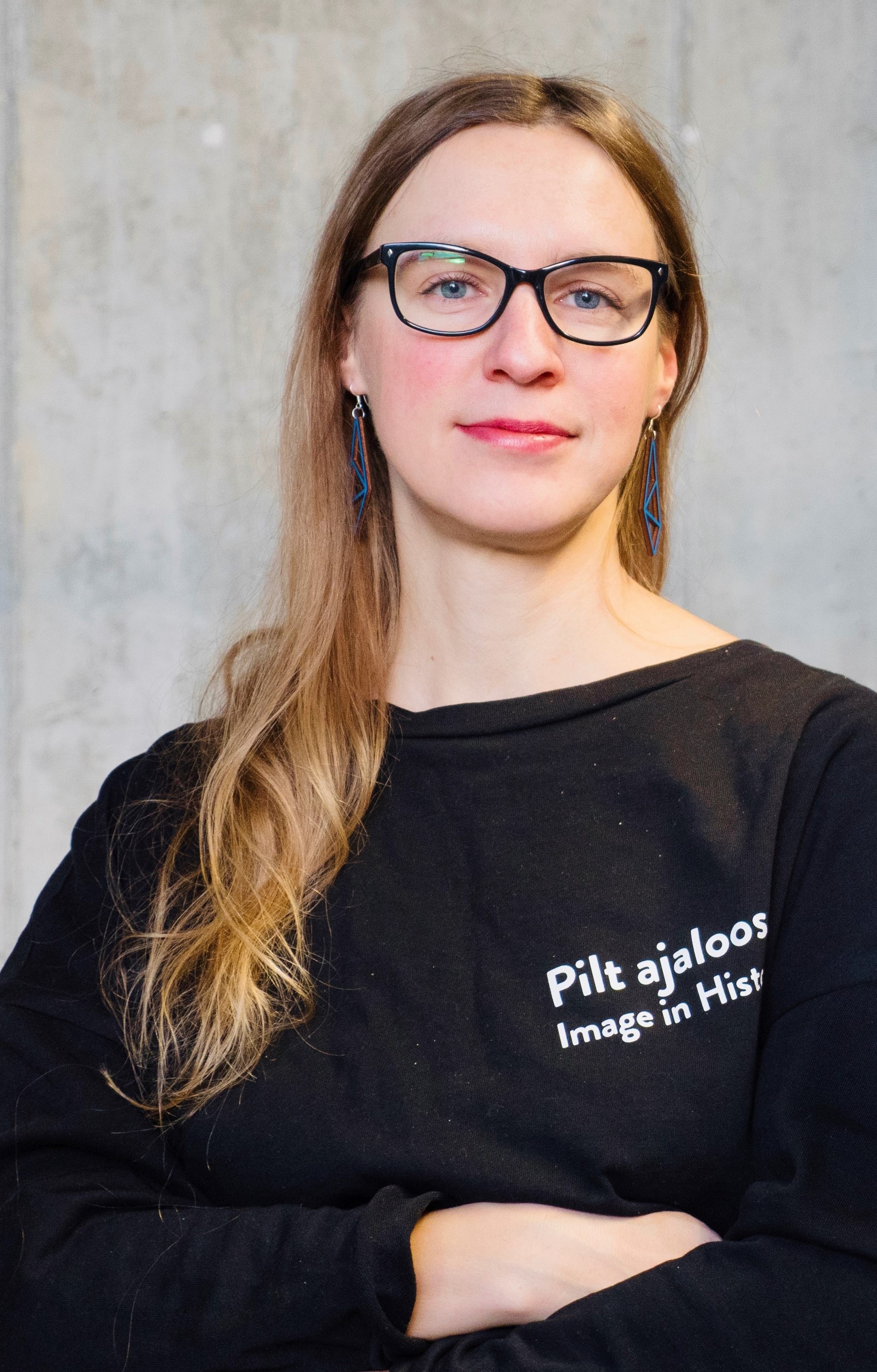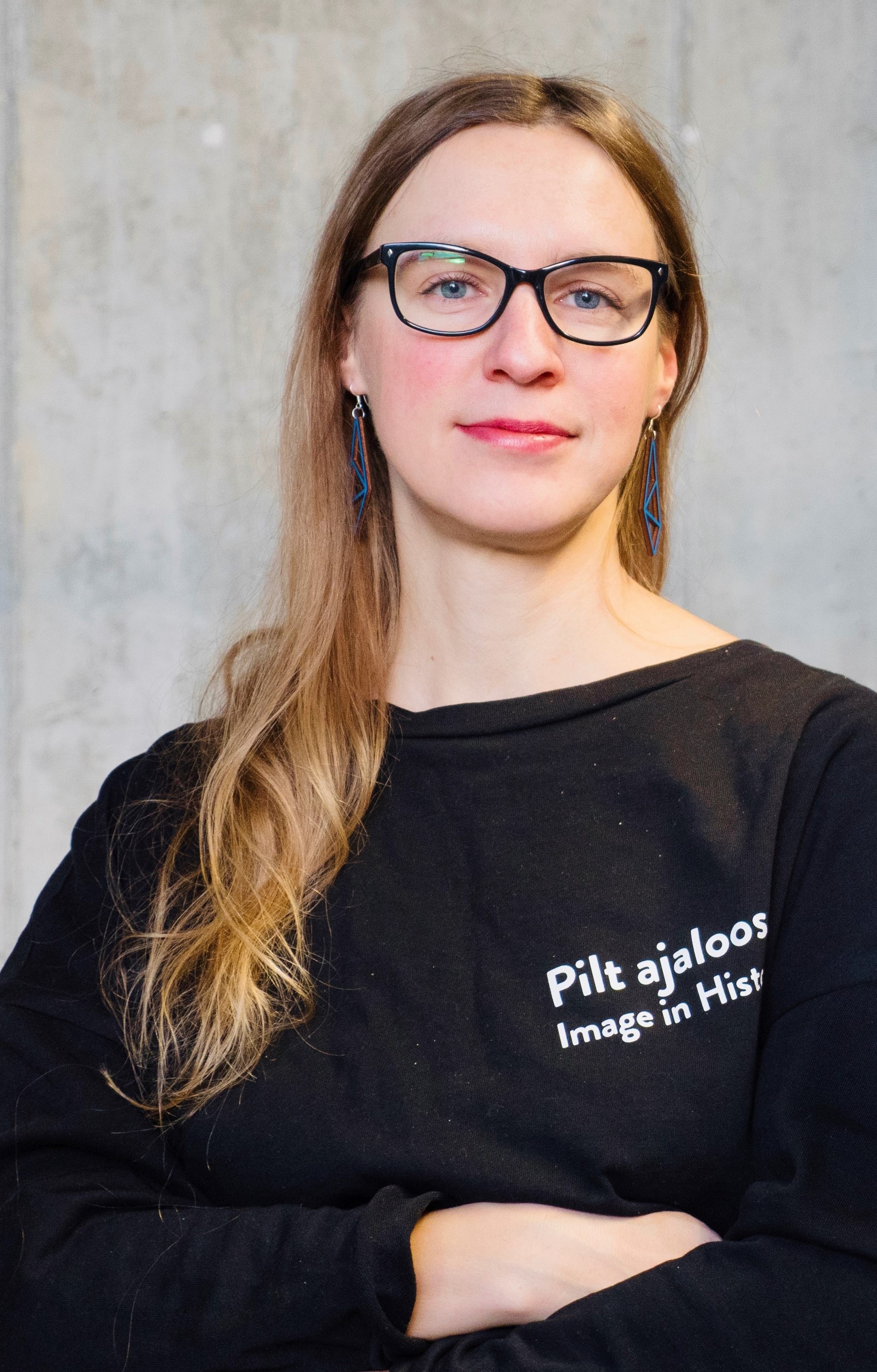 Prof. Linda Kaljundi
Linda Kaljundi is a professor of cultural history at the Estonian Academy of Arts and a senior research fellow at Tallinn University. She holds a PhD from the University of Helsinki and specializes in Baltic history, historiography and cultural memory studies. Kaljundi has published and edited collections on history writing, historical fiction and images. She has also co-curated exhibitions at the Kumu Art Museum, Tallinn, including 'History in Image – Image in History: The National and Transnational Past in Estonian Art' (2018) and the new permanent exhibition, 'Landscapes of Identity: Estonian art 1700–1945' (2021).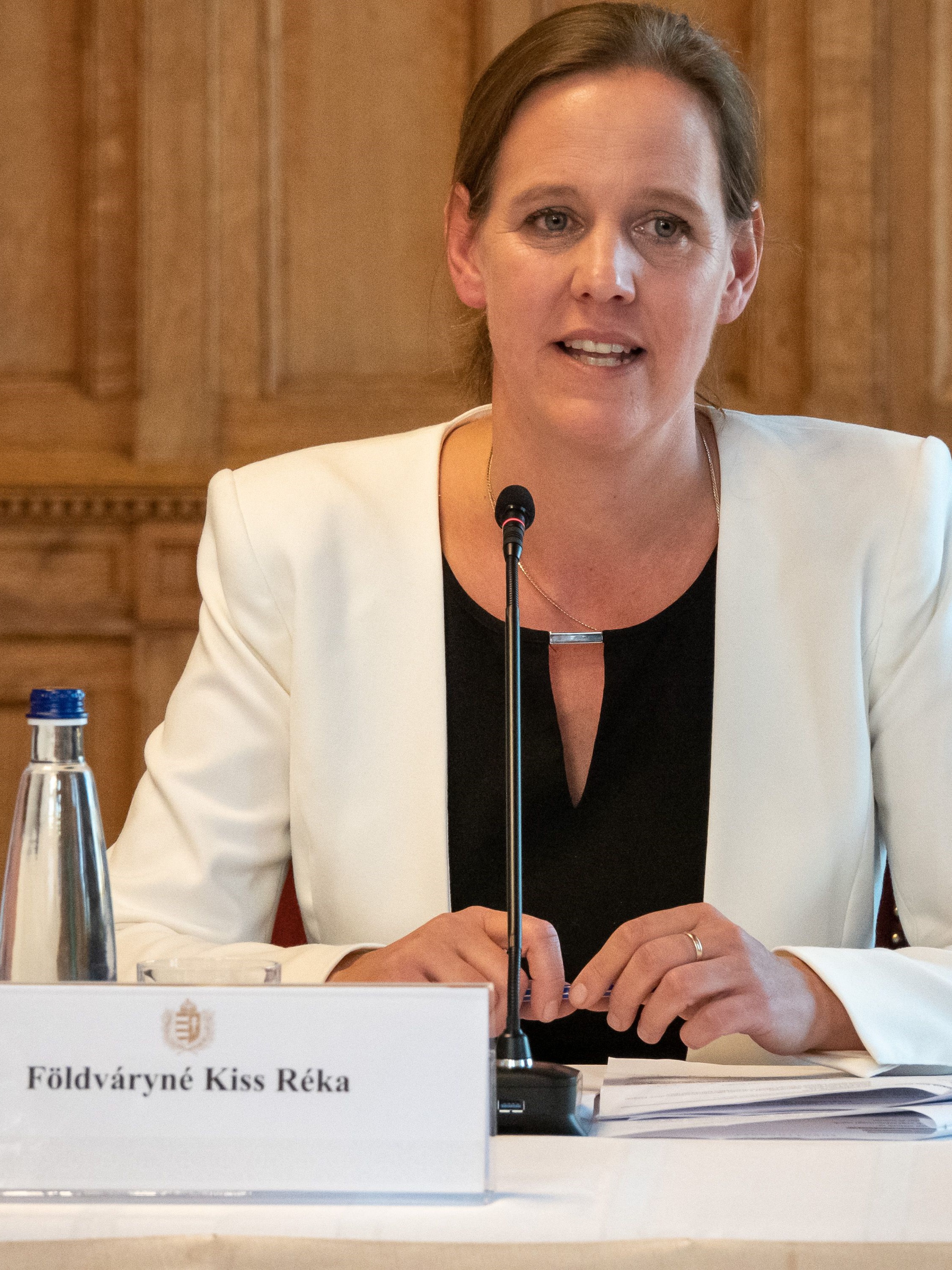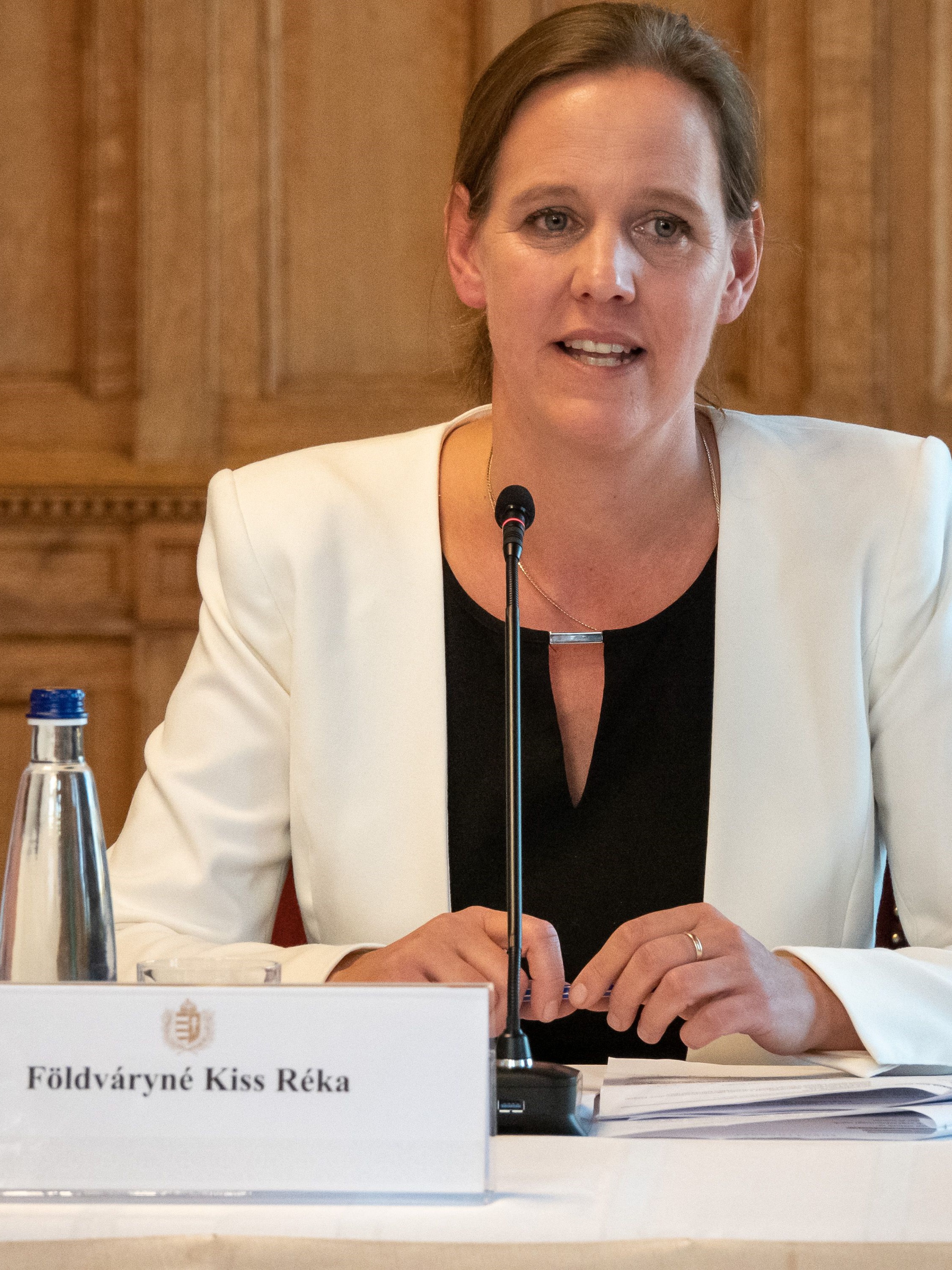 Dr Földváryné Kiss Réka
Földváryné Kiss Réka is a historian, the chairperson of Committee of National Remembrance. She is also the chair of the Department of Church History at the Faculty of Theology at Károli Gáspár University in Hungary. Her research areas are the history of Hungarian society in the 20th century, the history of the Hungarian Revolution of 1956 and relations between the Church and Hungarian State during communism. She has been a member of the ENRS Steering Committee since 2015.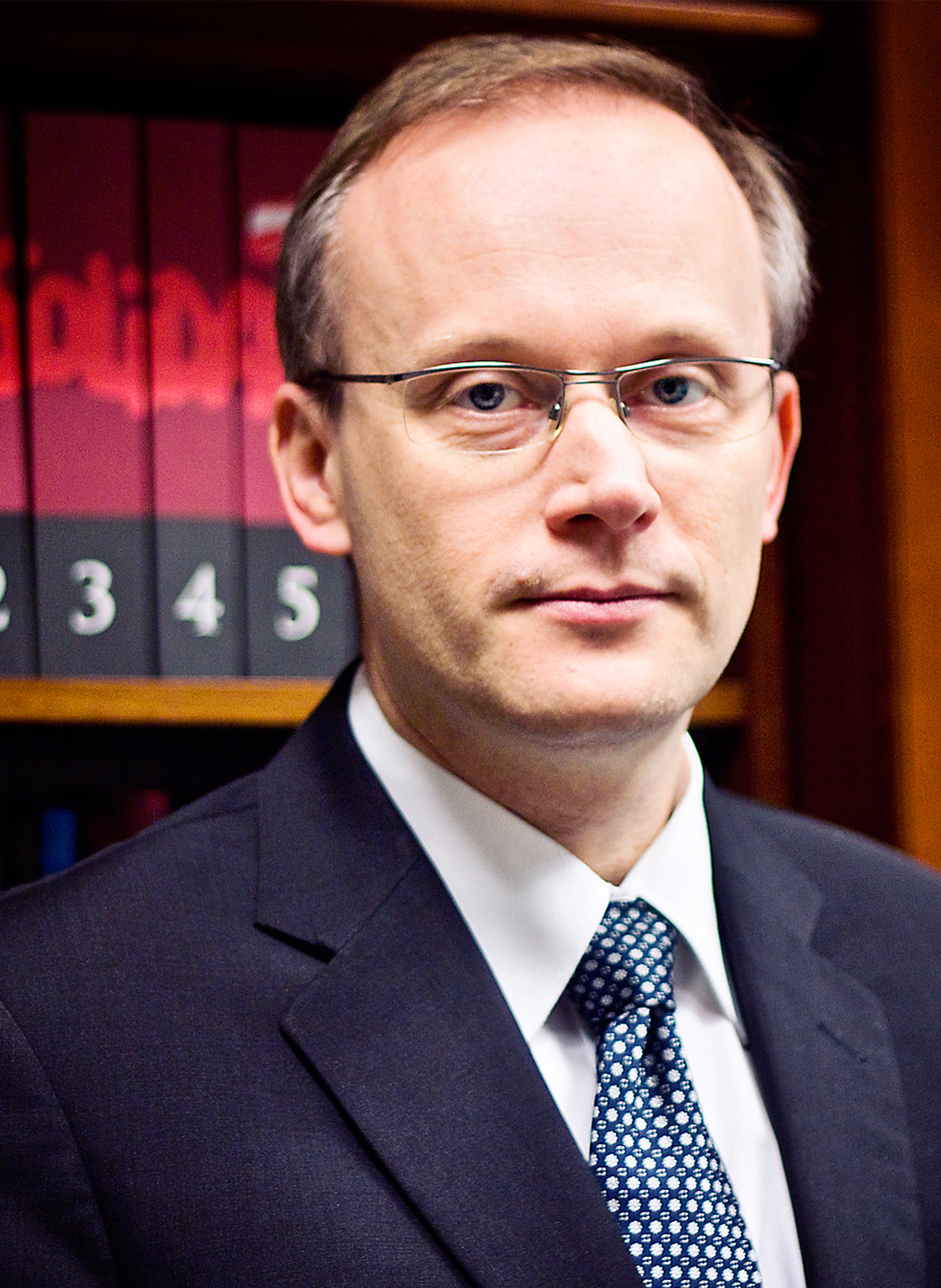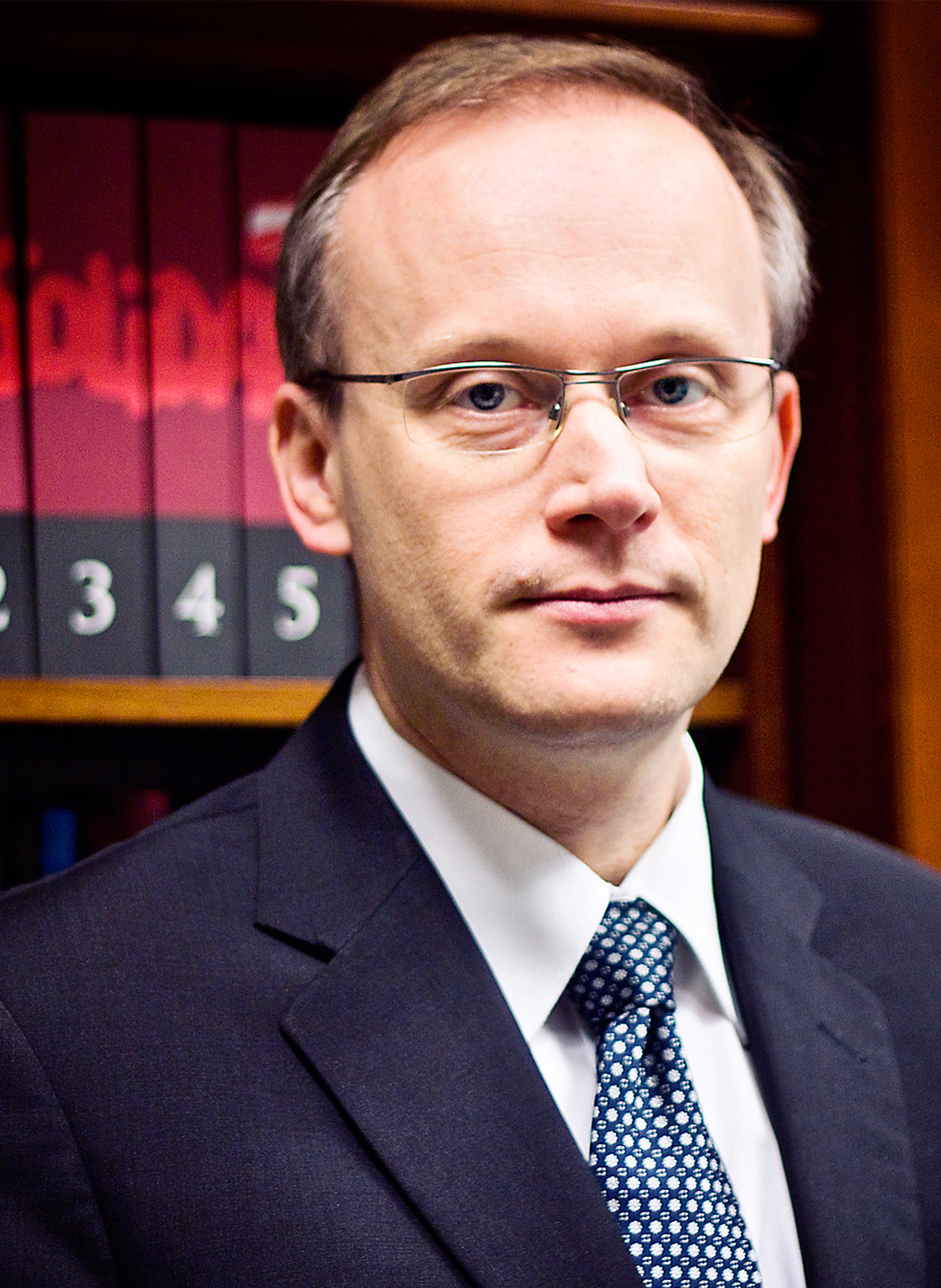 Dr Łukasz Kamiński
Łukasz Kamiński is a historian, specializing in the history of communism and anti-communist resistance. He is an assistant professor at the University of Wrocław, Poland. From 2000 to 2016, he worked in the Institute of National Remembrance, serving as its president from 2011 to 2016. Since 2017, he has been the president of the Platform of European Memory and Conscience. He was a co-editor (with Grzegorz Waligóra) of six volumes on the history of Solidarity (IPN, Warsaw 2010).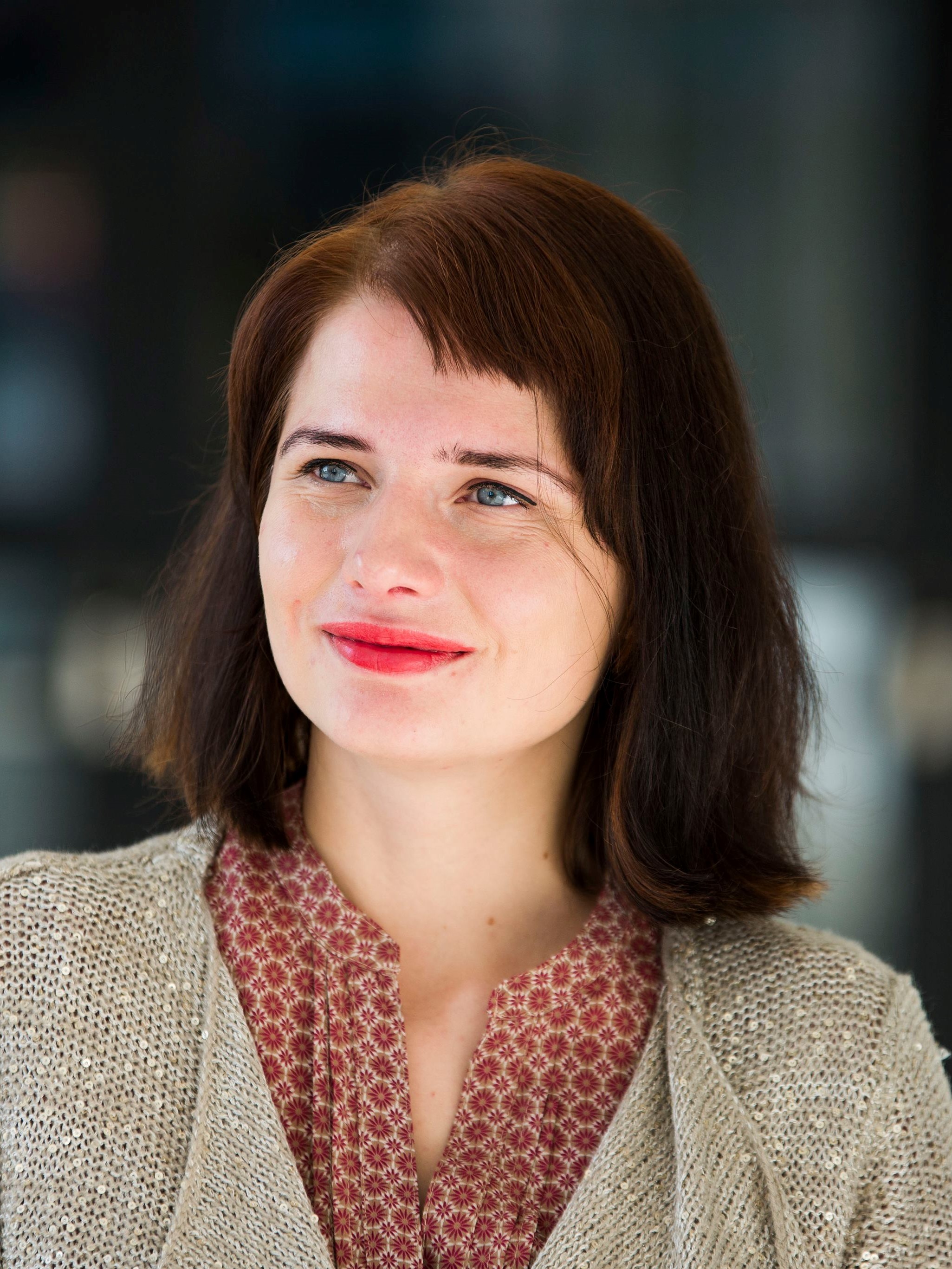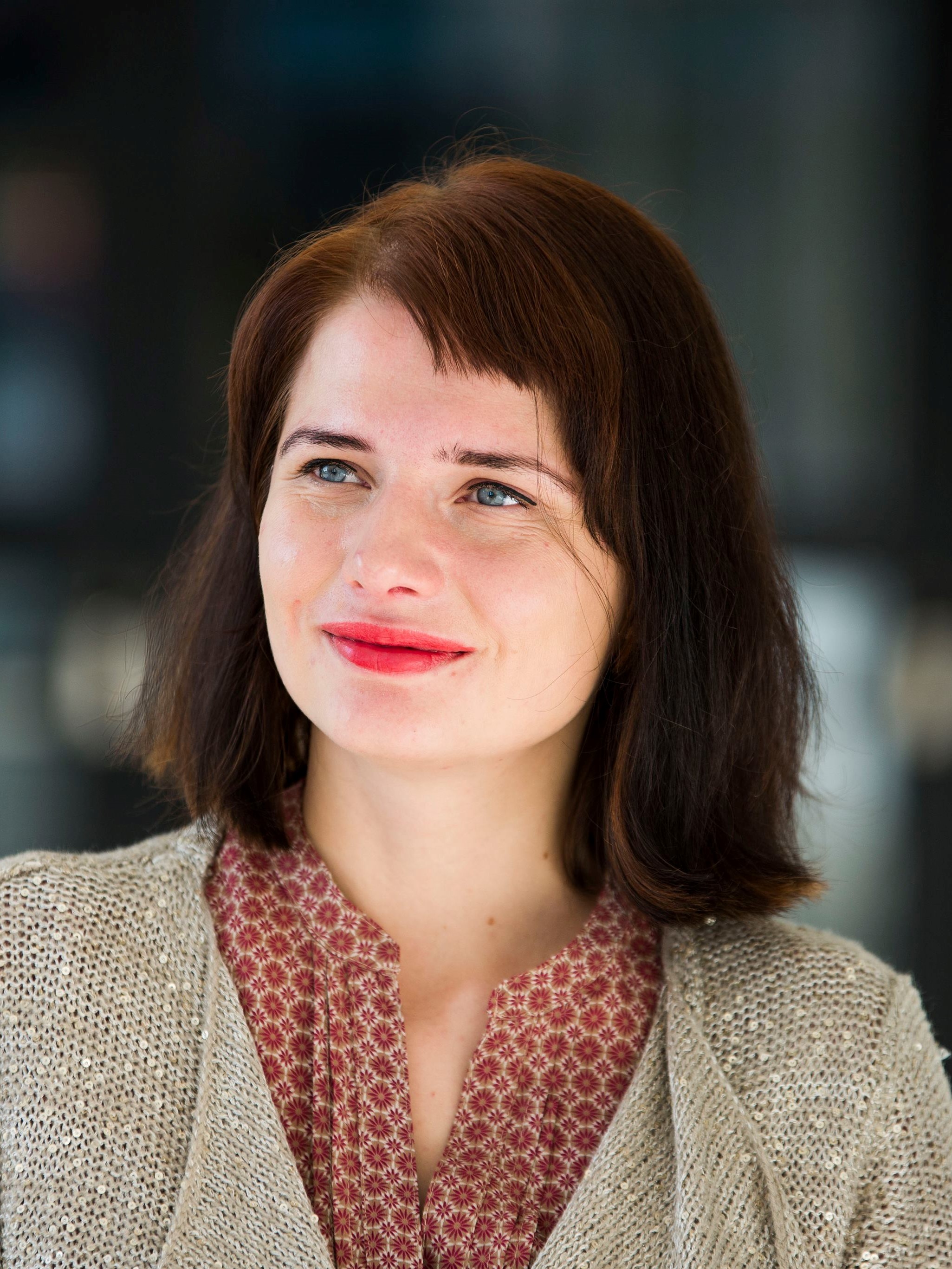 Monika Kareniauskaitė
Monika Kareniauskaite is a historian and a member of the Supervisory Board of the Platform of European Memory and Conscience. She works at the Lithuanian Institute of History, Vilnius University, the Law Institute of the Lithuanian Center for Social Sciences and is a research fellow at the Davis Center for Russian and Eurasian Studies at Harvard University (2021–22). She specializes in Soviet and post-Soviet history, memory, law, gender and criminality. Her research and interests cover criminal prosecution systems in Soviet and post-Soviet Lithuania and the USSR, anti-Soviet resistance, Soviet political trials and deportations, the dissident movement and the culture of remembrance in the former Eastern Bloc, and techniques of digital humanities.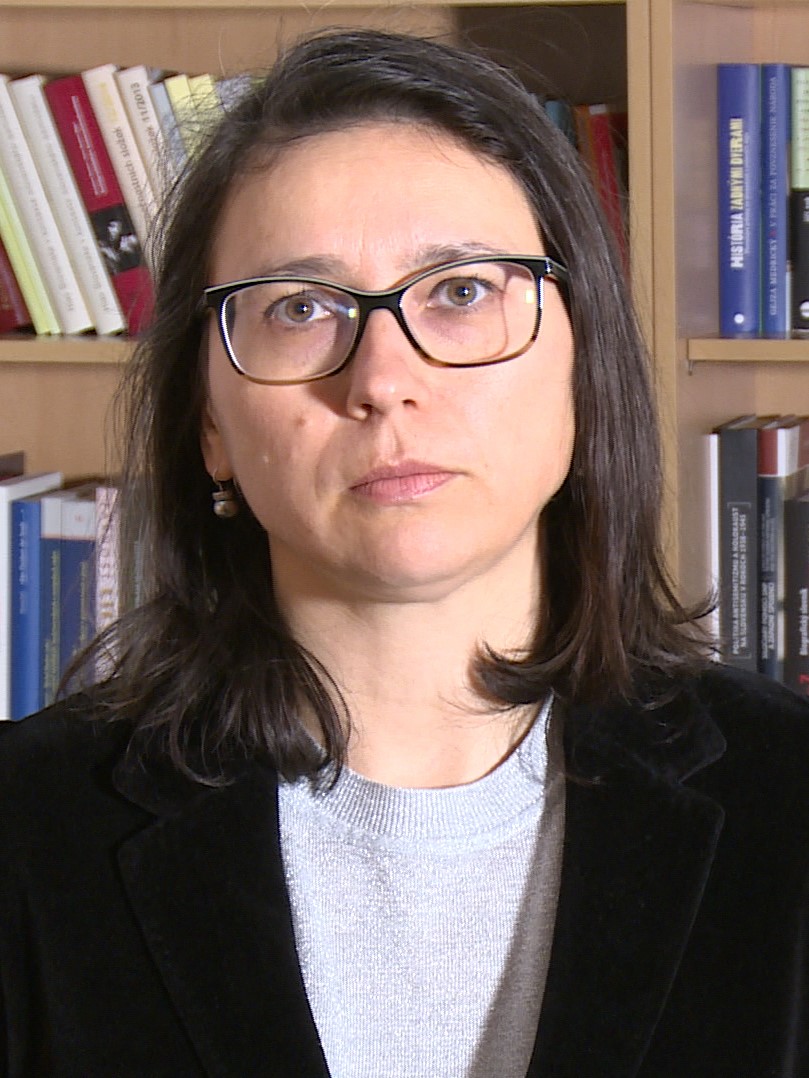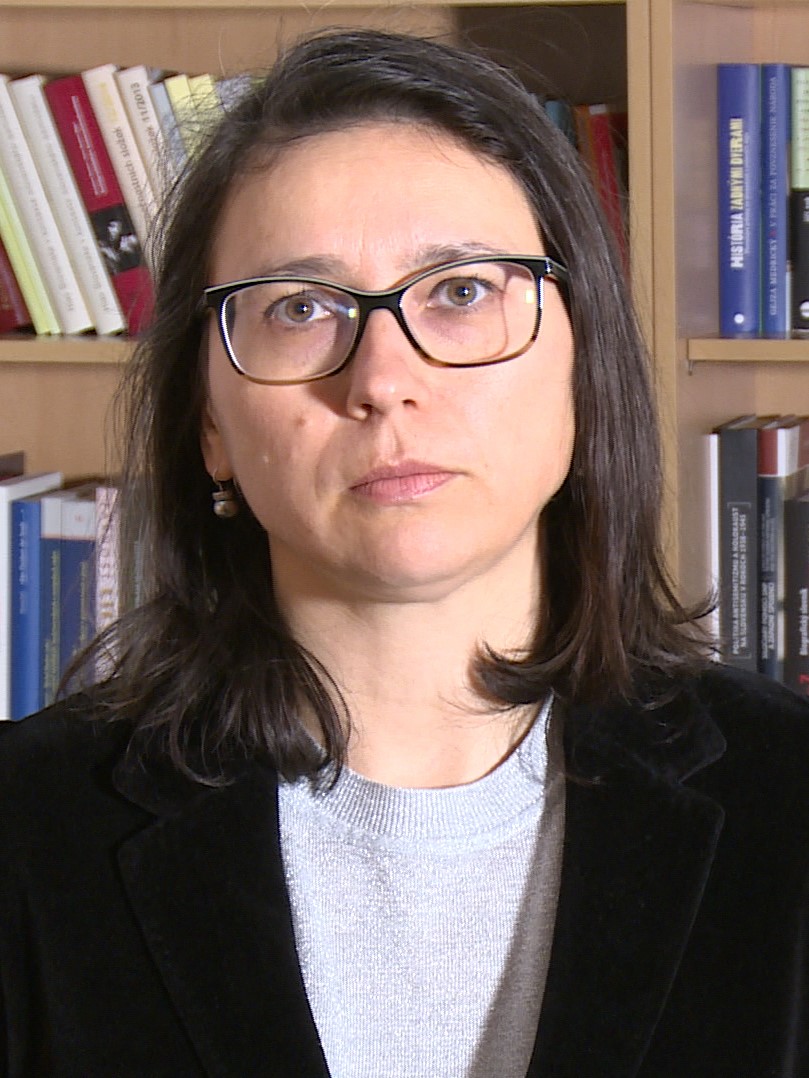 Dr Beata Katrebova Blehova
Beata Katrebova Blehova was born in Slovakia and studied political science and history at the University of Vienna. Since 2018 she has been employed at the Nation's Memory Institute in Bratislava at the Department for Scientific Research. She has published more than 30 papers in four languages about the collapse of communism in 1989, Slovak-Soviet relations during the Second World War, anti-communist resistance in Slovakia, Slovak political exile and Czechoslovak communist state security. She is author of two monographs, several volumes and one edition on archival documents. She is a member of several editorial boards, as well as on the advisory board of Ludwig Boltzmann Institute für Kriegsfolgenforschung, Austria.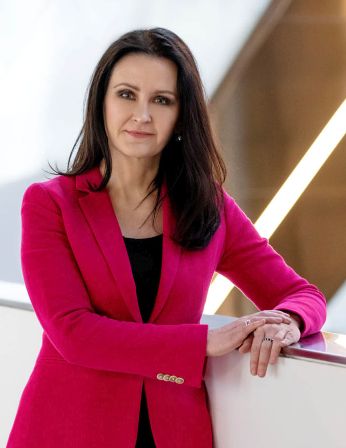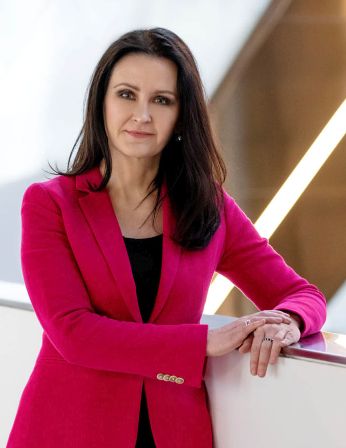 Alicja Knast
Alicja Barbara Knast is a museologist and a musicologist who graduated from Adam Mickiewicz University, Poznań, Poland. During her career as a museum professional she managed, curated and collaborated on over a hundred exhibitions. She specializes in strategically developing galleries and museums. She led and completed the main exhibitions at the Fryderyk Chopin Museum and the Polin Museum, Warsaw, and the revitalization of the Muzeum Śląskie (the Silesian Museum), a former coal mine, in its new home in Katowice. She has worked as a consultant for the Polish History Museum, Warsaw; Wawel Royal Castle Museum, Kraków; the city museum of Rybnik; the Museum of Modern Art, Warsaw; and the Museum of Greater Poland Uprising, Poznań. In 2021 she became the director of the National Gallery, Prague.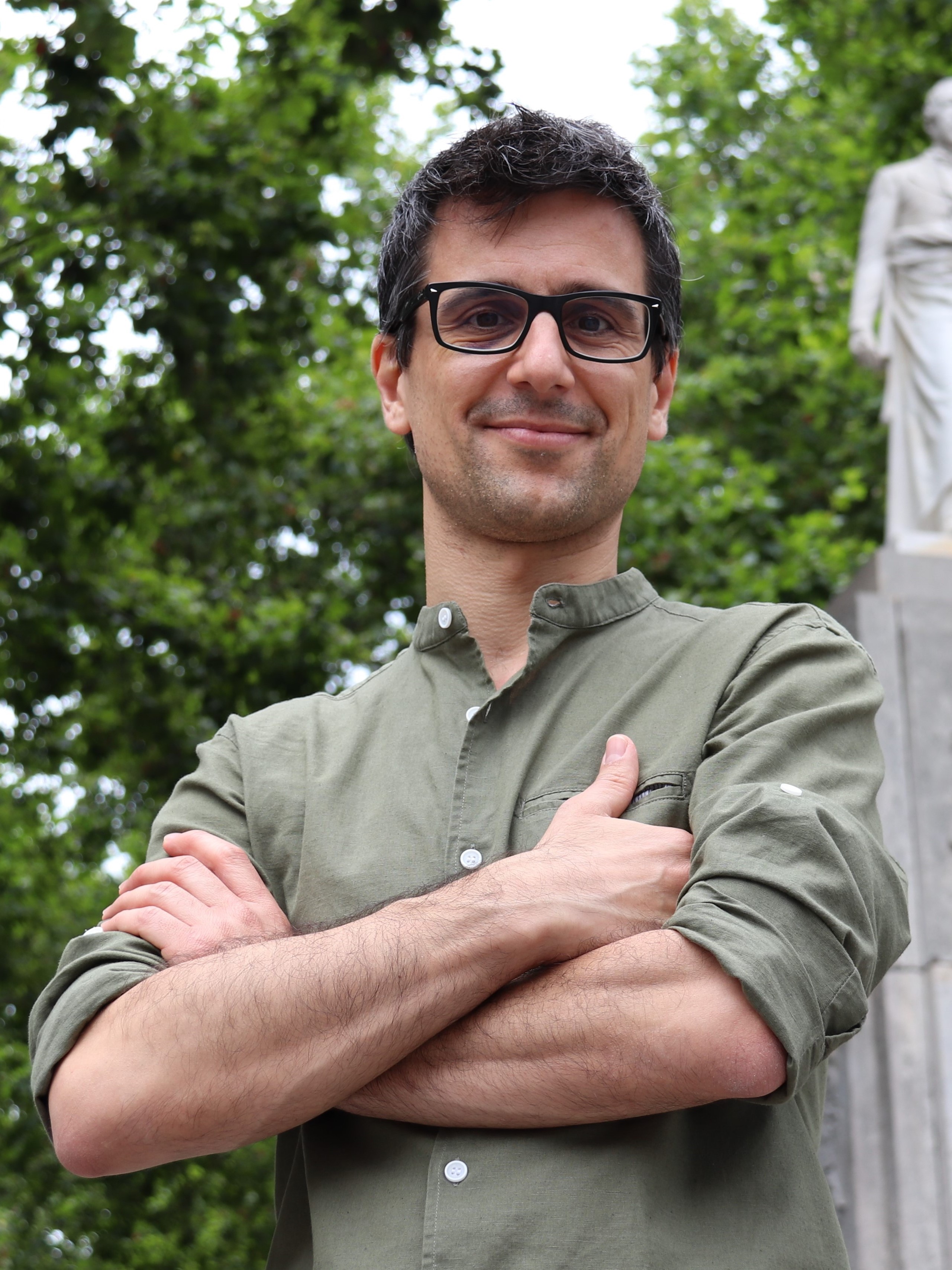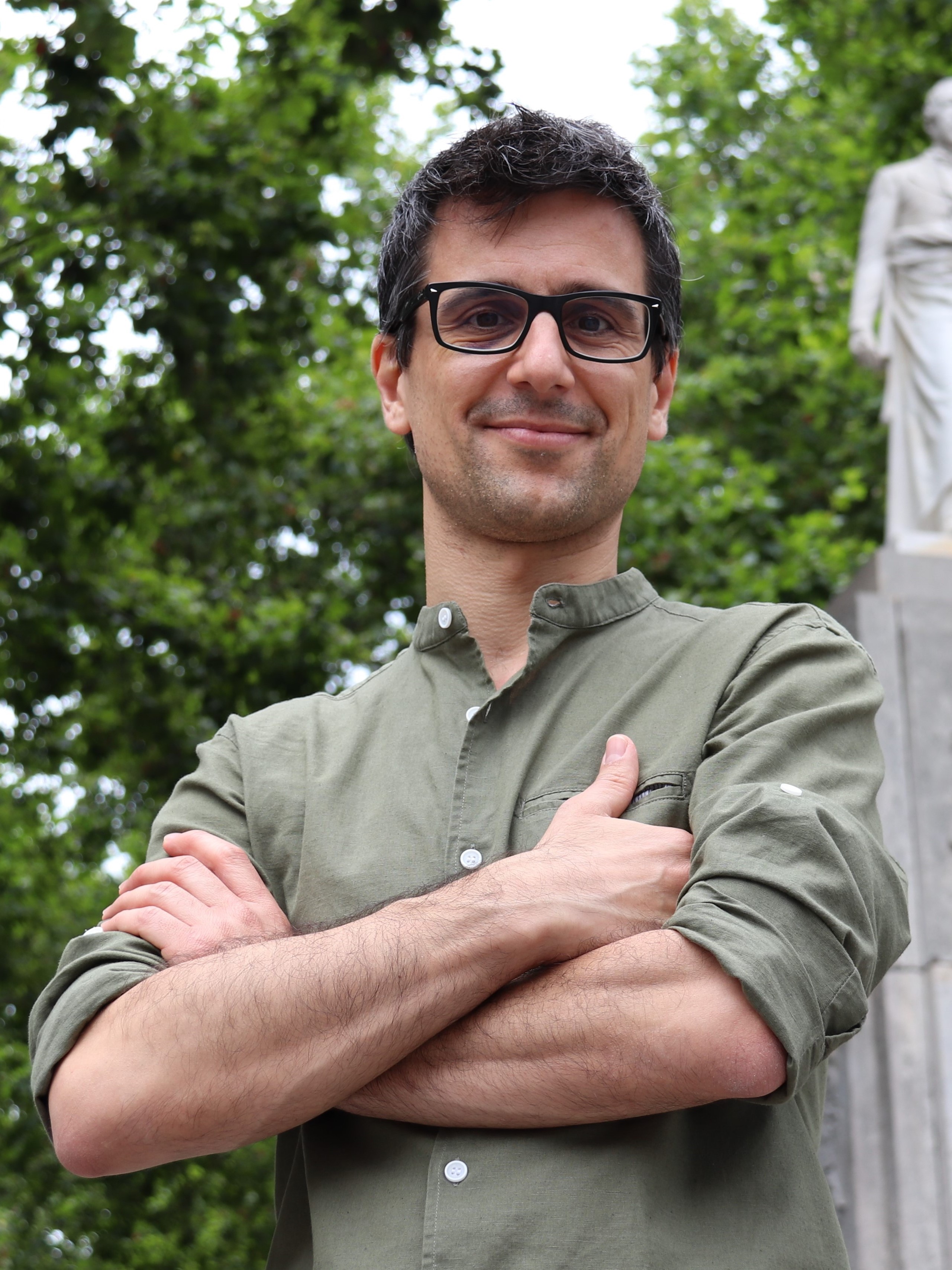 Oriol López-Badell
Oriol López-Badell is a historian and international relations officer, working as coordinator of the European Observatory on Memories (EUROM) at the University of Barcelona's Solidarity Foundation. He has a long trajectory in promoting international networking in the academic and institutional fields. Currently, he is in charge of programming joint activities with foreign partners and maintaining relationships with international organizations. López-Badell is also active in research and dissemination of cultural and memorial heritage, having curated several exhibitions and public events linked to the history of the city of Barcelona in recent years.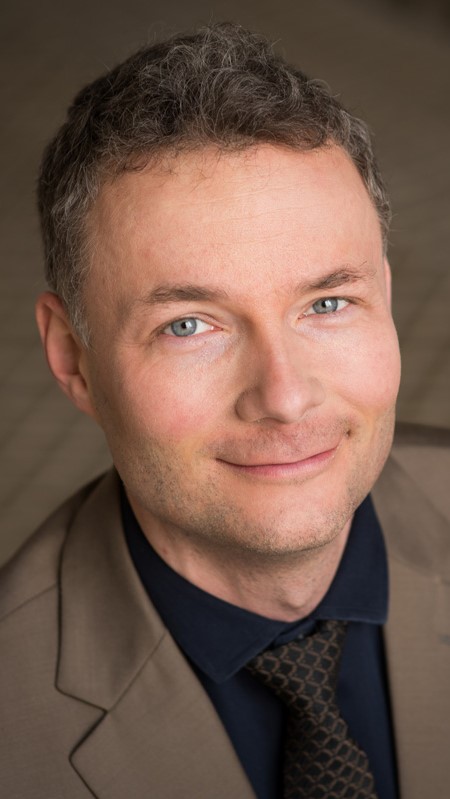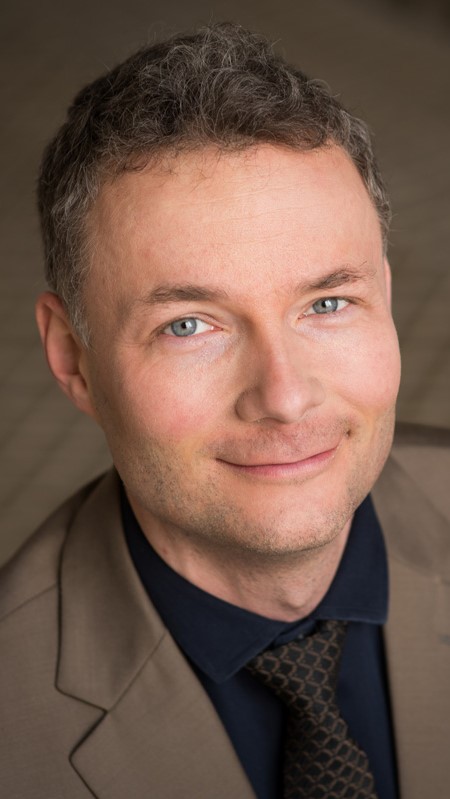 Dr hab. Michał Łuczewski
Michał Łuczewski is a professor of sociology at the University of Warsaw. He was a Fulbright Scholar at Columbia University, a Jozef Tischner fellow at the Institute for Human Sciences in Vienna and a lecturer at the joint MA-programme of the Centre for Social Studies in Warsaw and Lancaster University. In his research, he combines rigorous historical perspective with vast geopolitical comparisons. Drawing on sociology, psychology, philosophy, history, theology and the theory of systems, he analyses the interface between religion and modernity. His first book An eternal nation: how Catholics became Poles? (Toruń 2012) was awarded the Stefan Ossowski Prize. His latest book Moral capital: the historical politics in late modernity (Kraków 2017) addresses the question of emerging political and public religions in Poland, Germany and Russia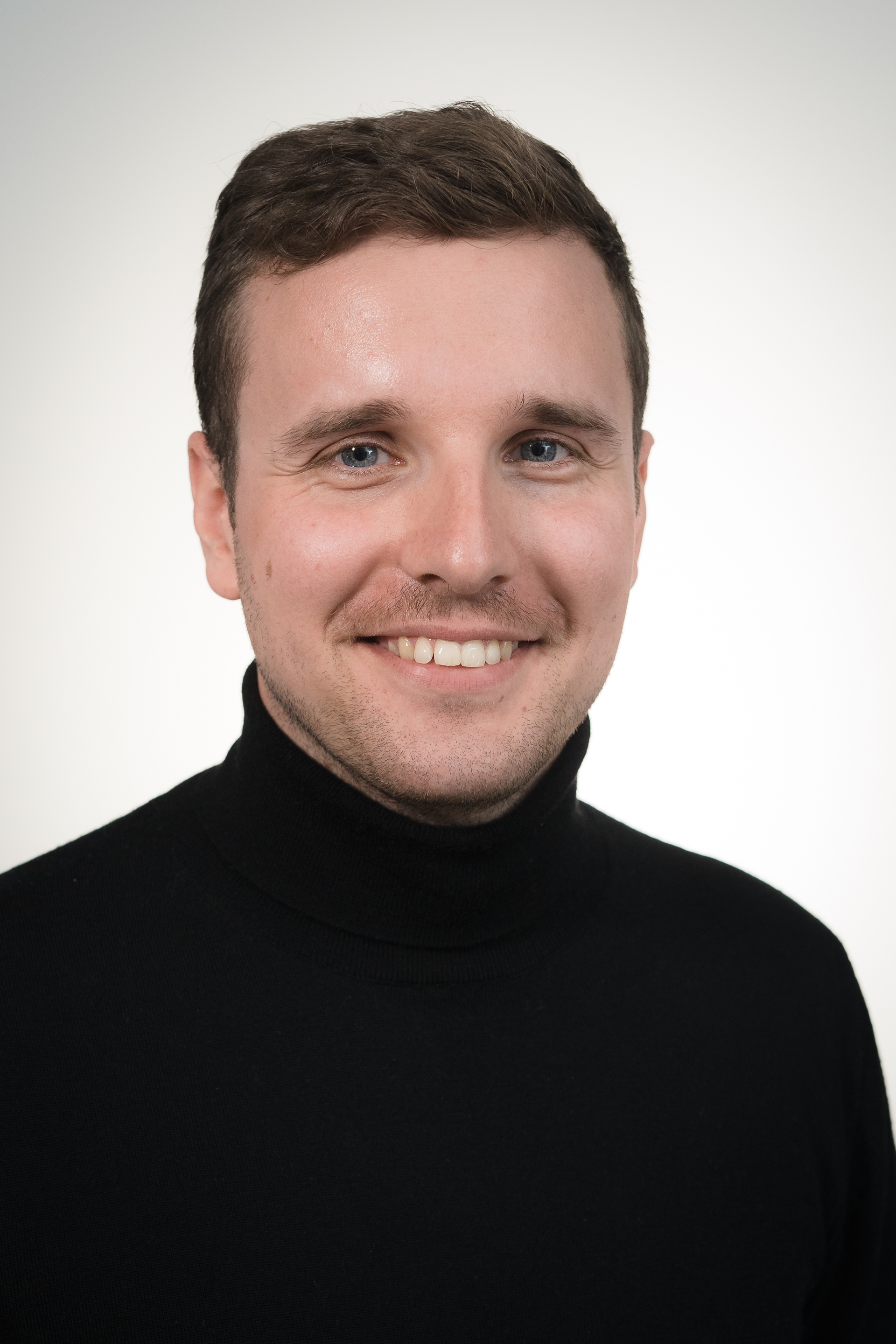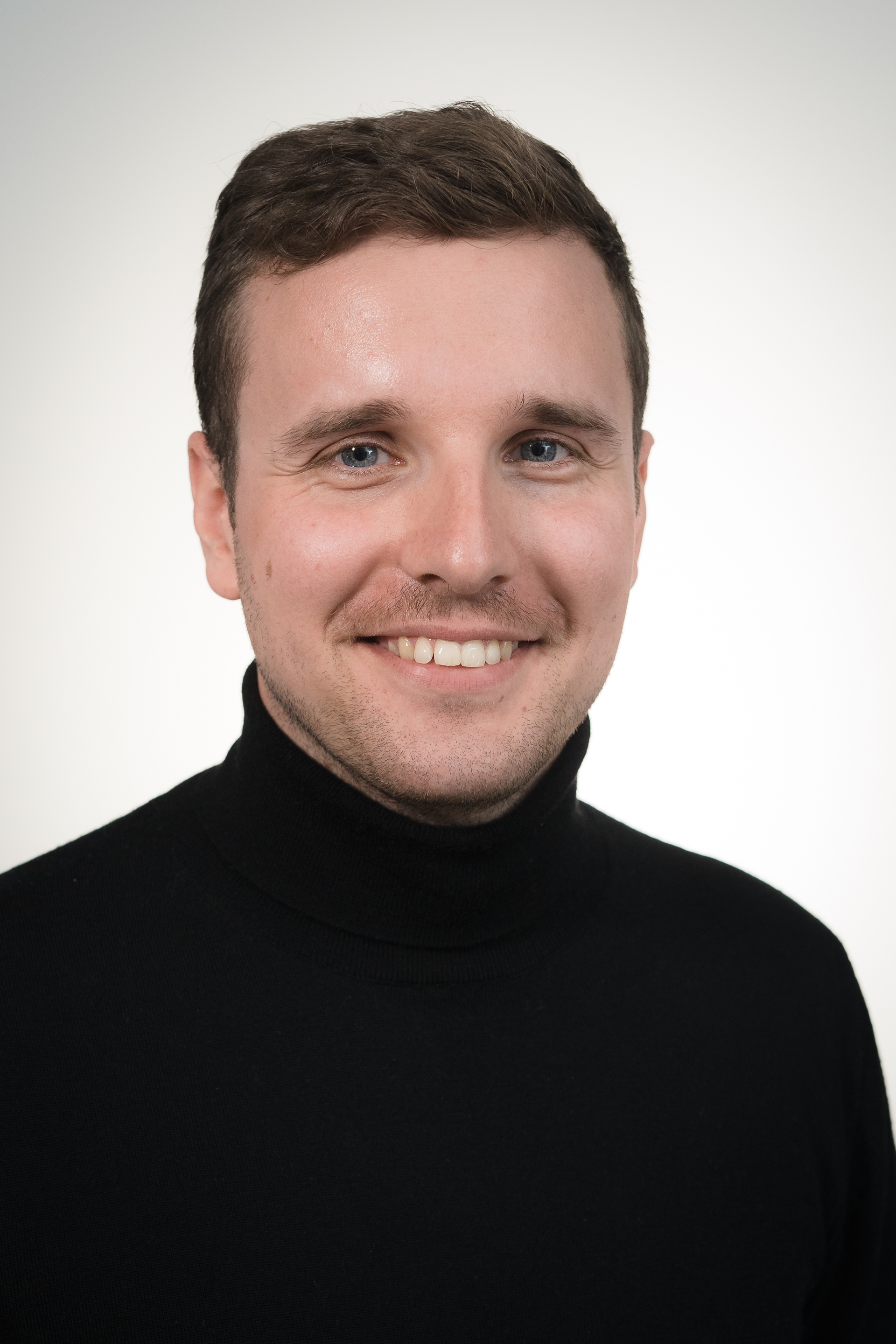 Sergei Metlev
Sergei Metlev is a member of the Board of the Estonian Institute of Historical Memory. Metlev holds a master's degree in Law from the University of Tartu, Estonia. His area of study is criminal law. Metlev was the institute's head of communications and cooperation prior to becoming a member of the board. Before that, he was an advisor at the Estonian Parliament (2015–17) and board member of a nationwide youth association Open Republic (2010–14) as well as its CEO (2014–15). Metlev also serves as a member of council of the Estonian Network of NGOs, and as a volunteer police officer. In addition, he is a columnist at a major Estonian daily newspaper Postimees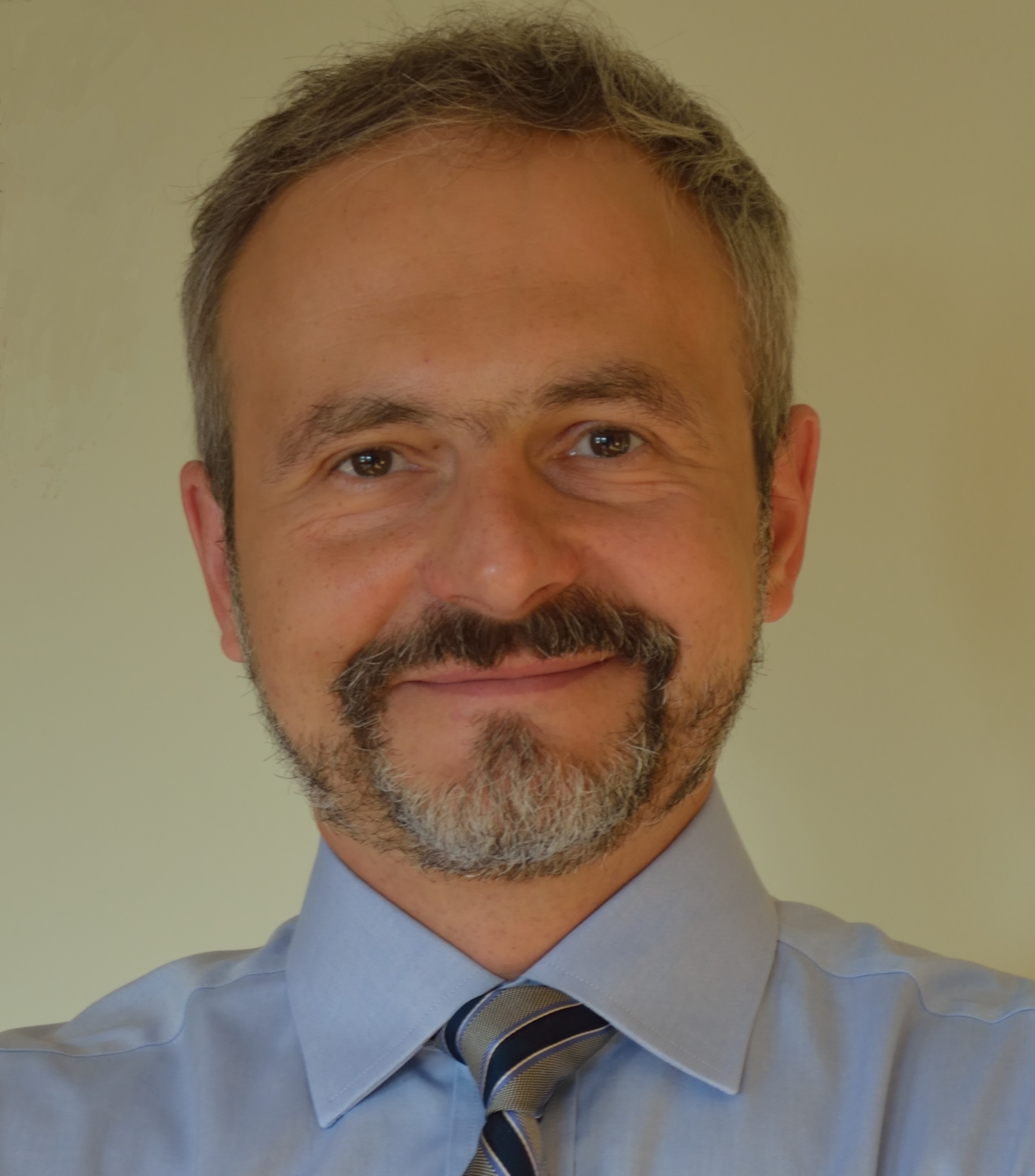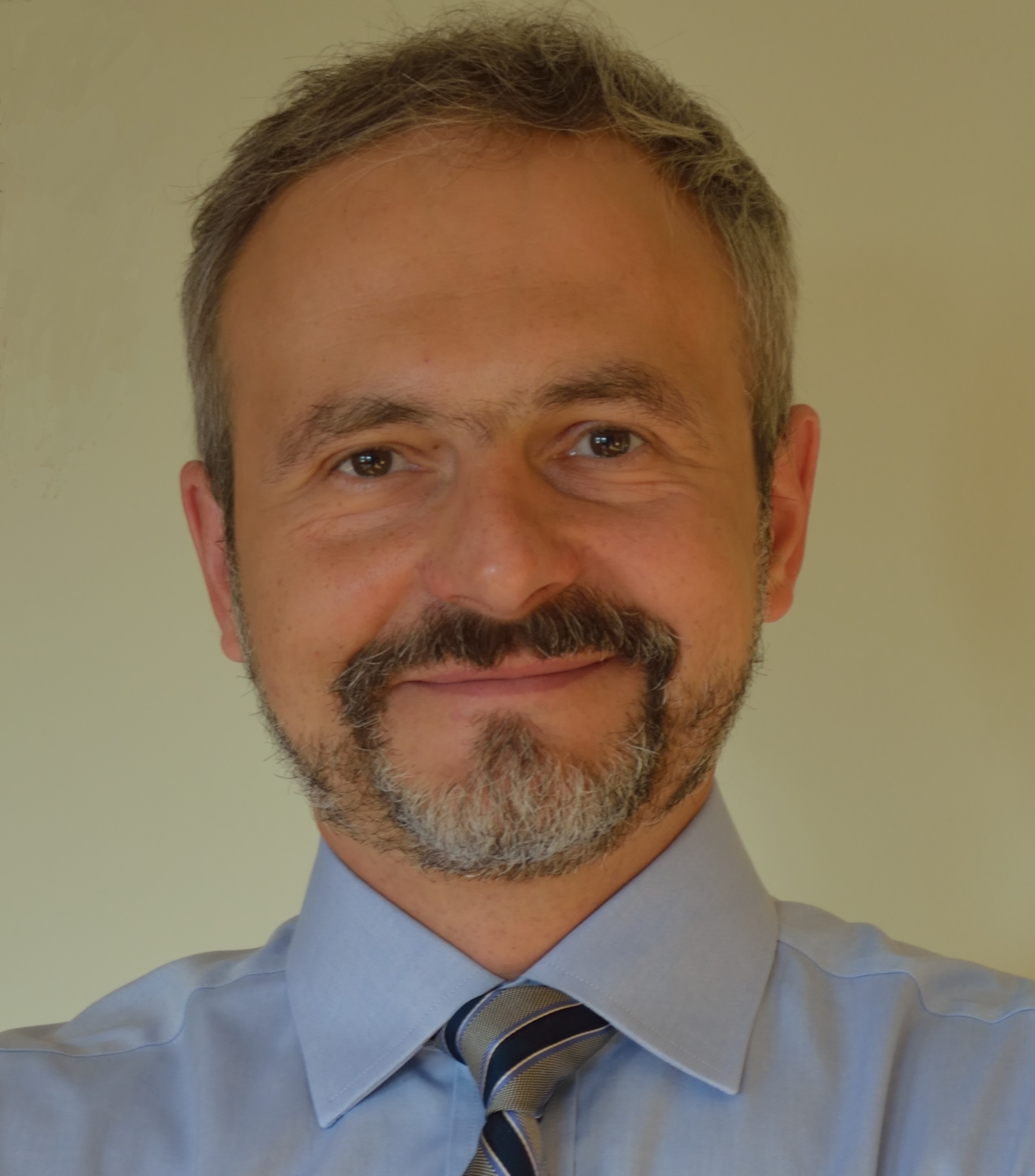 Prof. Viacheslav Morozov
Viacheslav Morozov is professor of EU-Russia Studies at the University of Tartu, Estonia, and academic director of the UT's Centre for Eurasian and Russian Studies. His research interests include postcolonial theory and critique; ideology and discourses in Russia (including comparative aspects); and EU–Russia relations. He is a member of Academia Europaea; programme chair of the Annual Tartu Conference on Russian and East European Studies; country editor for USSR/Russia in 'The Making Identity Count' project, and member of PONARS Eurasia academic network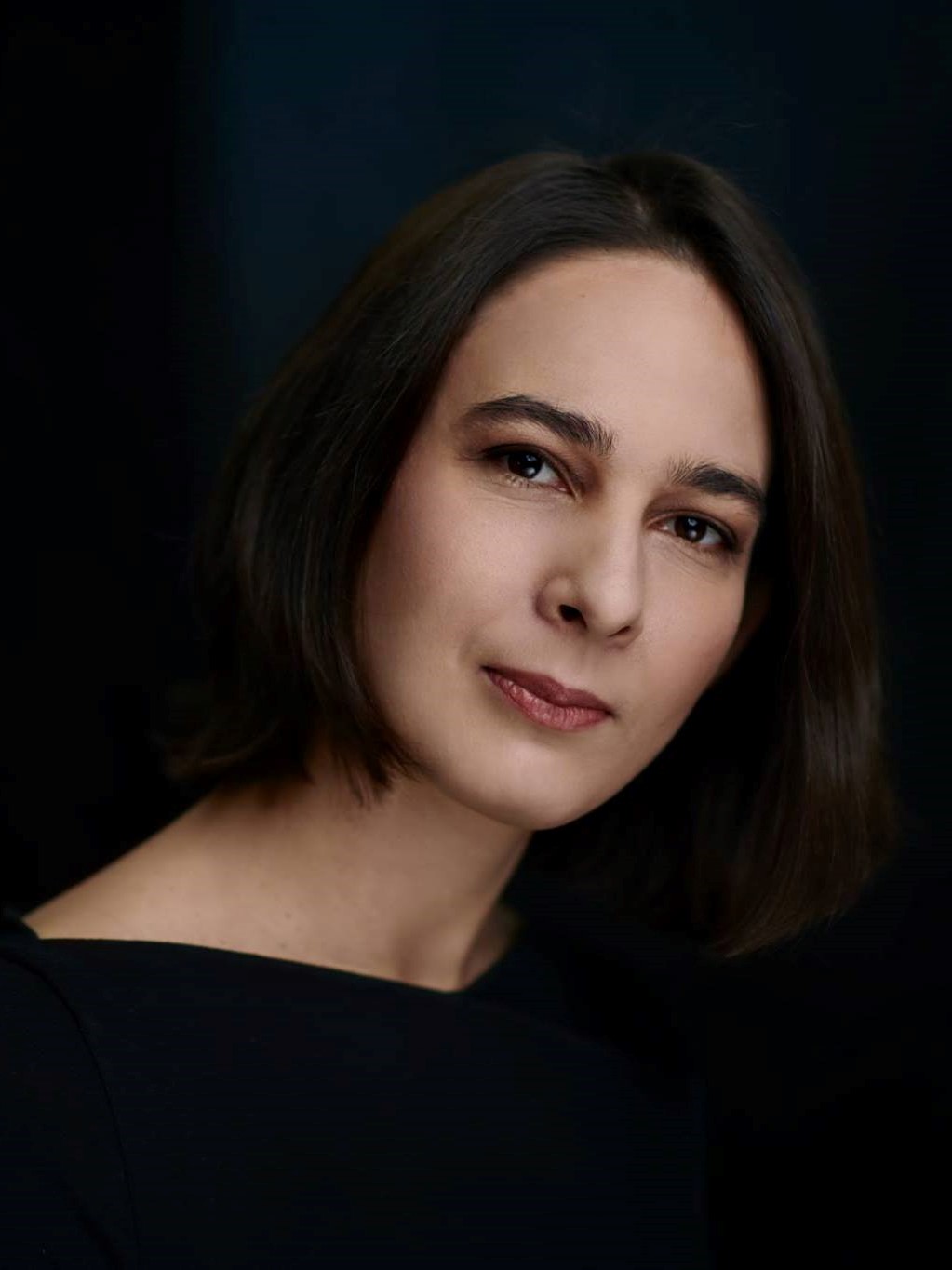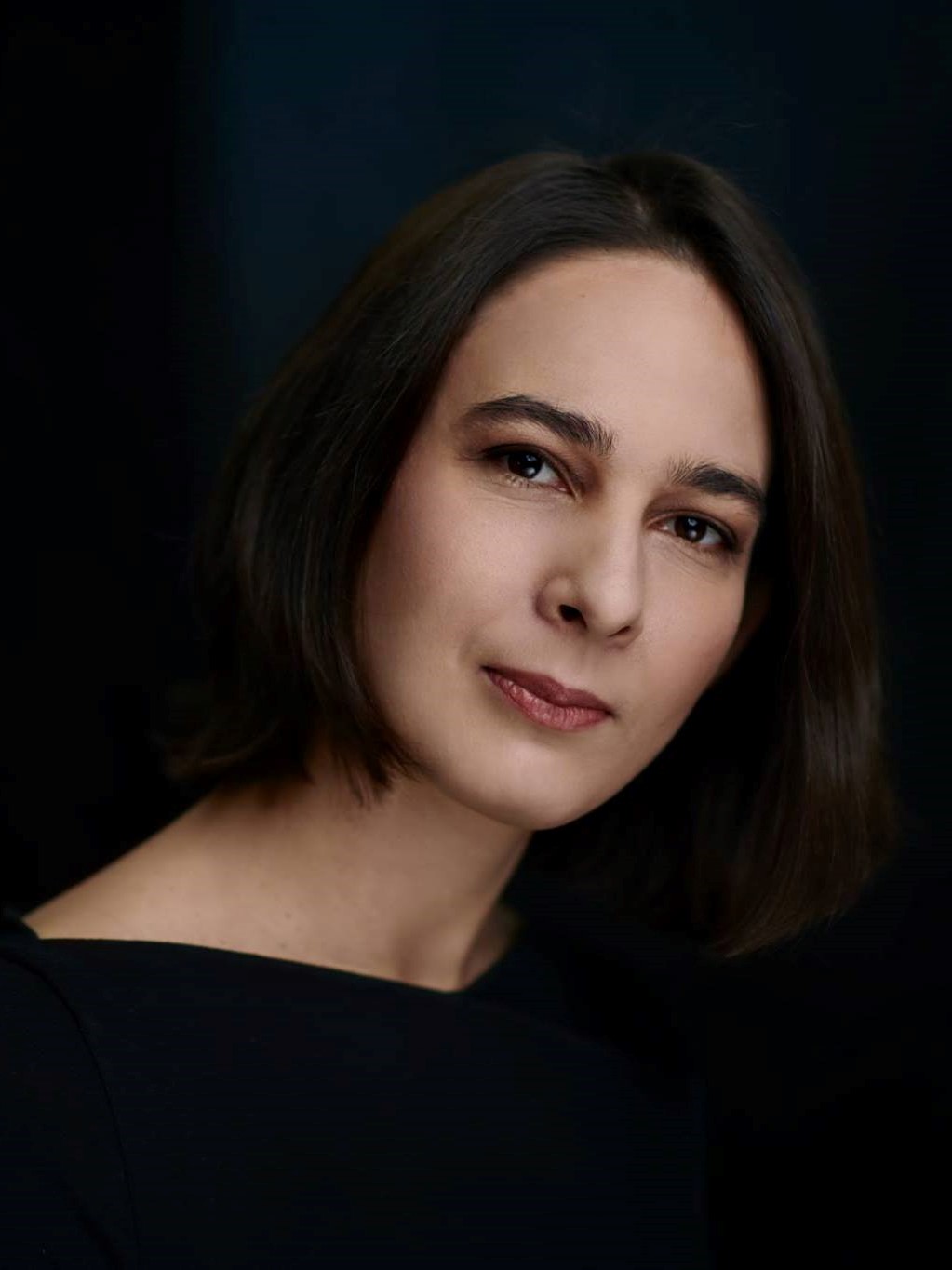 Maria Naimska
Maria Naimska holds degrees from the Institute of Political Science and from the Centre for Studies on the Classical Tradition, both at the University of Warsaw. She specializes in management of cultural and educational projects. Her field of interests focuses on innovative and creative solutions for the educational system, as well as finding creative tools for non-formal historical education. She is the coordinator of the 'Hi-story lessons. Teaching & learning about 20th-century European history' and European Remembrance Symposium projects.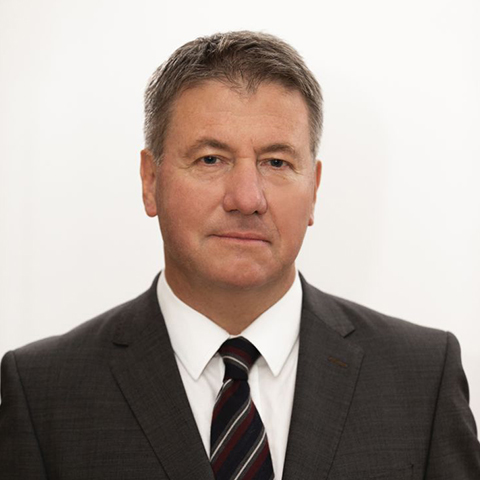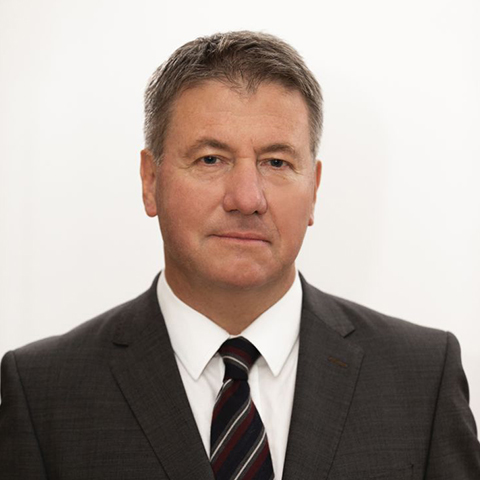 Dr Gergely Prőhle
Gergely Prőhle is the director of the Otto von Habsburg Foundation in Budapest. He lectured in foreign languages at Eötvös Loránd University, was the head of the Friedrich Naumann Foundation in Hungary and became the state secretary in the Hungarian Ministry of Culture in 1998. From 2000 to 2005 he was Hungary's ambassador to Berlin and later Bern. Subsequently, he worked for the Ministry of Foreign Affairs, where he was responsible for EU Bilateral Relations. Prior to his current position, he was the director-general of Petőfi Literary Museum in Budapest. Since 2006, he has been the lay president of the Evangelical Lutheran Church in Hungary.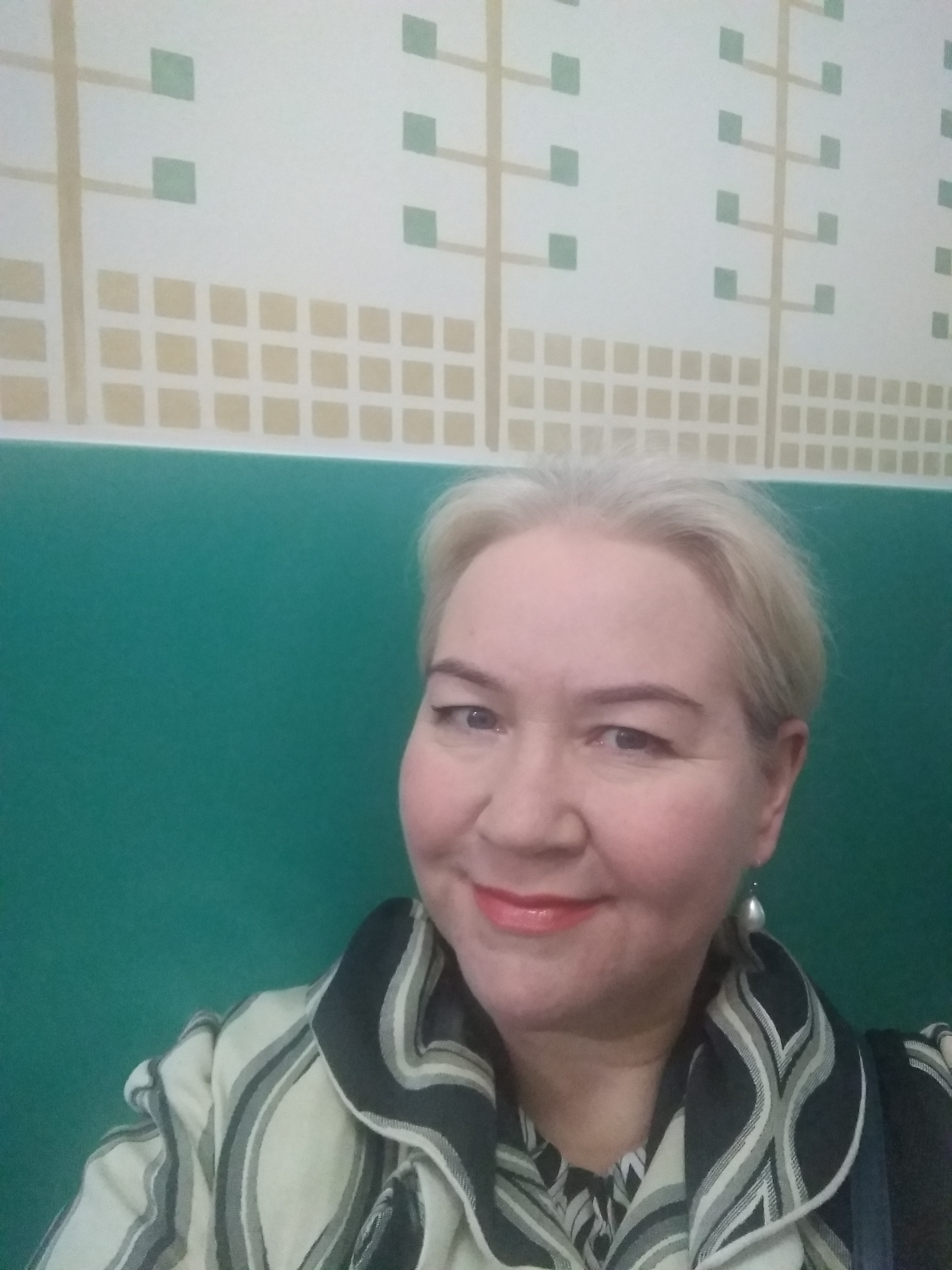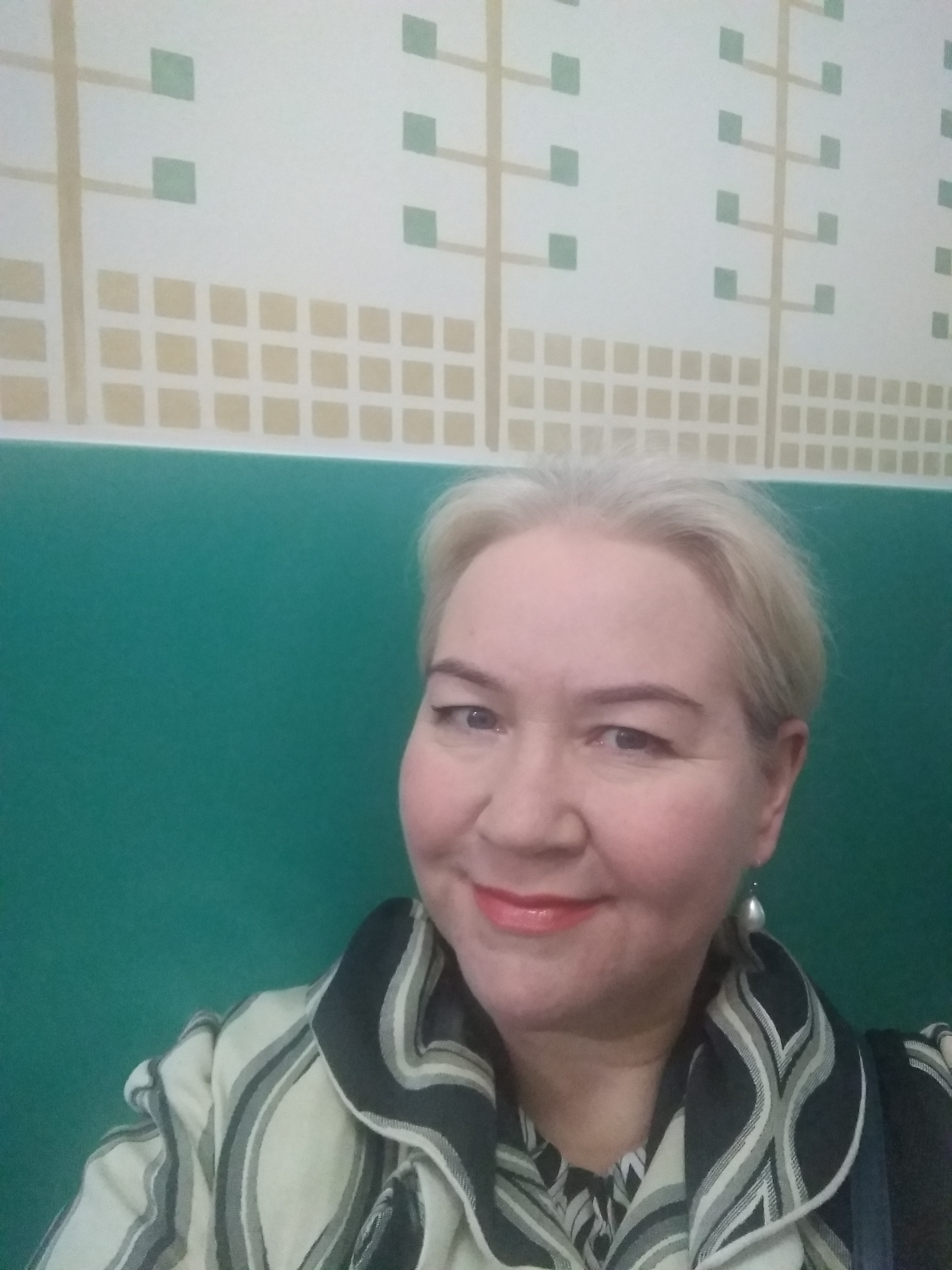 Dr Kristina Ranki
Kristina Ranki is a historian who is passionate about international cooperation. Ranki has worked in research, teaching, fundraising and museums, with a focus on cultural heritage, traditions and biographical history. She has worked for almost a decade in the Mannerheim Museum, Helsinki. Ranki specializes in the cultural history of Europe and its influences and is a professional in commemorational projects, including publications, events, exhibitions, seminars and educational tours. Her interests include memory culture, traditions and organizational modernization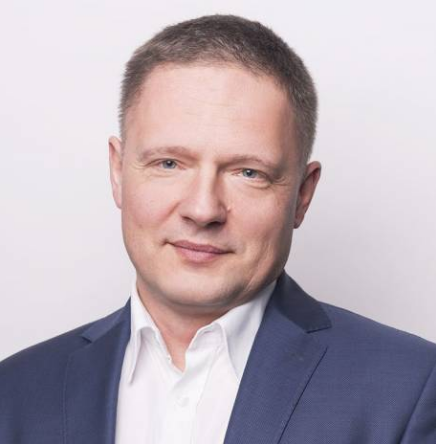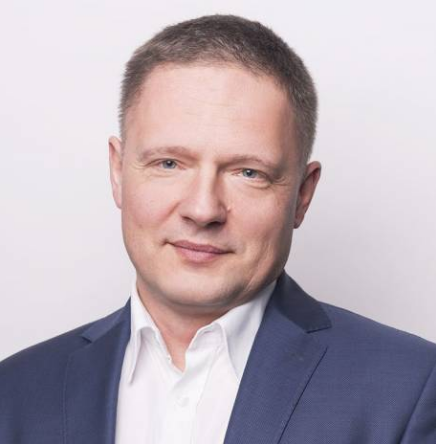 Rafał Rogulski
Rafał Rogulski is the director of the European Network Remembrance and Solidarity since 2010. He studied cultural and political science at the Universities of Wrocław and Marburg, and participated in the Executive MBA programme at the Polish Academy of Sciences in Warsaw. From 2001 to 2005 he was the secretary of the Culture, Science and Information Department at the Polish Embassy in Berlin. He was an assistant and then an advisor to Professor Władysław Bartoszewski, first at the Polish Robert Schuman Foundation and the Ministry of Foreign Affairs (1998–2001), and later at the Chancellery of the Prime Minister of Poland (2008–12). In the late 1990s Rogulski worked as a journalist for the daily Życie (Life) and the bi-monthly journal Europa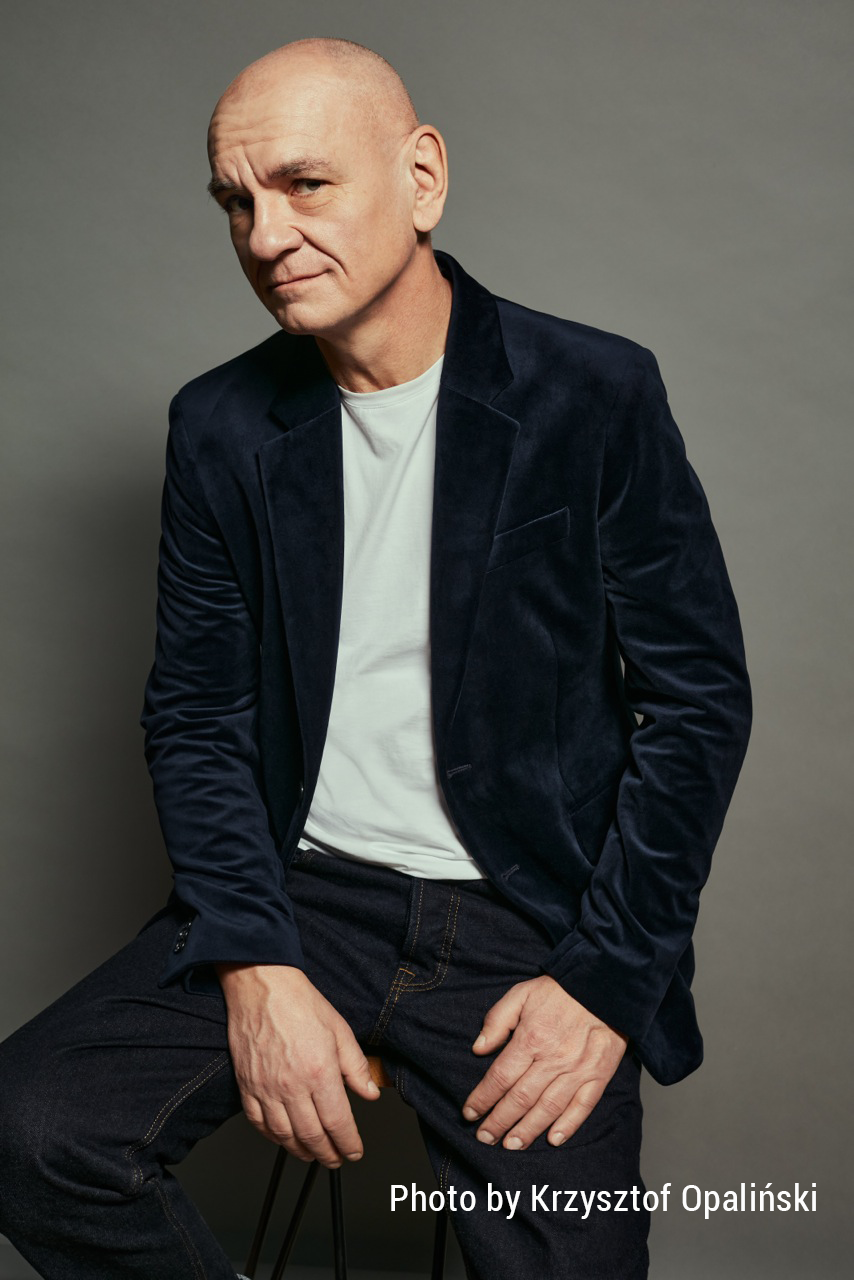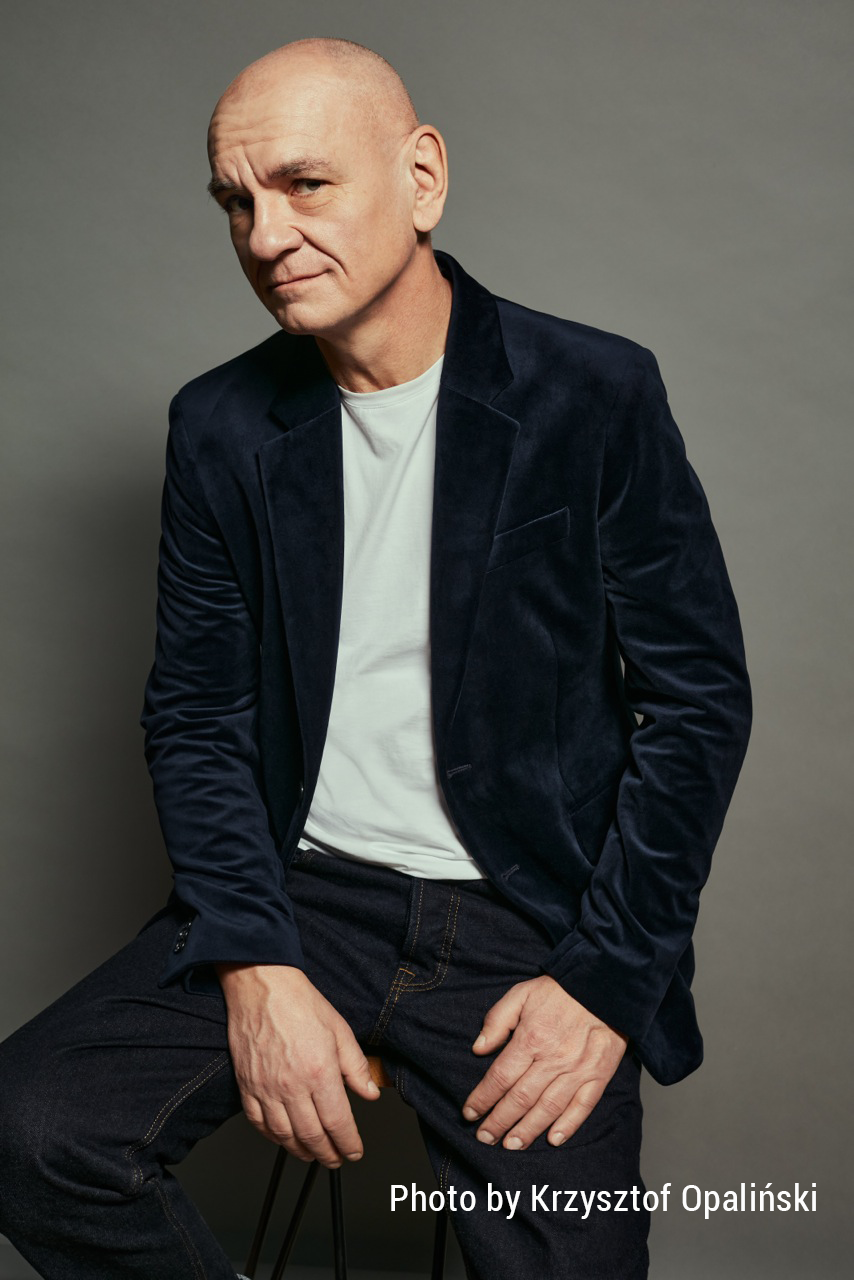 Dariusz Rosiak
Dariusz Rosiak is a writer and broadcaster. He produces and hosts State of the World Report, a leading Polish current affairs podcast. He also writes for the weekly Tygodnik Powszechny. Rosiak is the author of several books, including Bauman (Kraków 2019), biographical reportage relating to the famous Polish scholar and public intellectual Zygmunt Bauman (1925–2017). He was awarded the title of 'Journalist of the Year 2020' in a poll organized by Press, a leading magazine in Poland.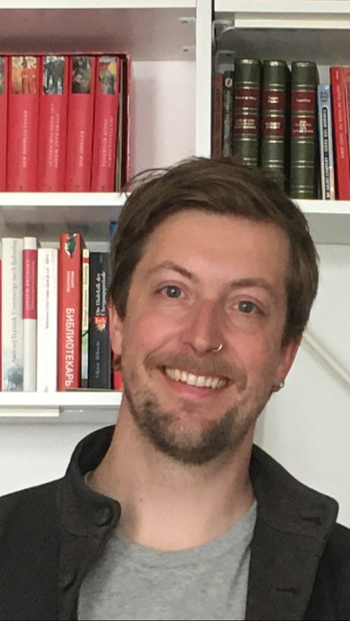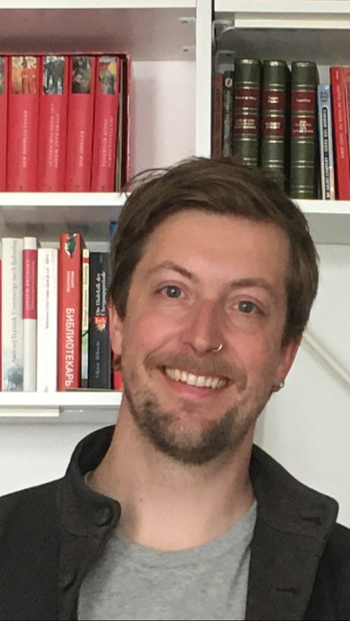 Tobias Rupprecht
Tobias Rupprecht is a global historian with a specific interest in the history of socialism and neoliberalism, focusing on Soviet and Eastern European countries' relations with the Global South. He is head of the research group 'Peripheral Liberalism. Market Economists and Globalization in the Soviet Union/Russia and China' at the Berlin Cluster of Excellence 'Contestations of the Liberal Script'. Rupprecht's recent publications include 'Pinochet in Prague. Authoritarian Visions of Economic Reforms and the State in Eastern Europe, 1980–2000' (Journal of Modern European History, 2020) and, together with Bogdan Iacob, James Mark, and Ljubica Spaskovska '1989'. A Global History of Eastern Europe. Cambridge University Press, 2019.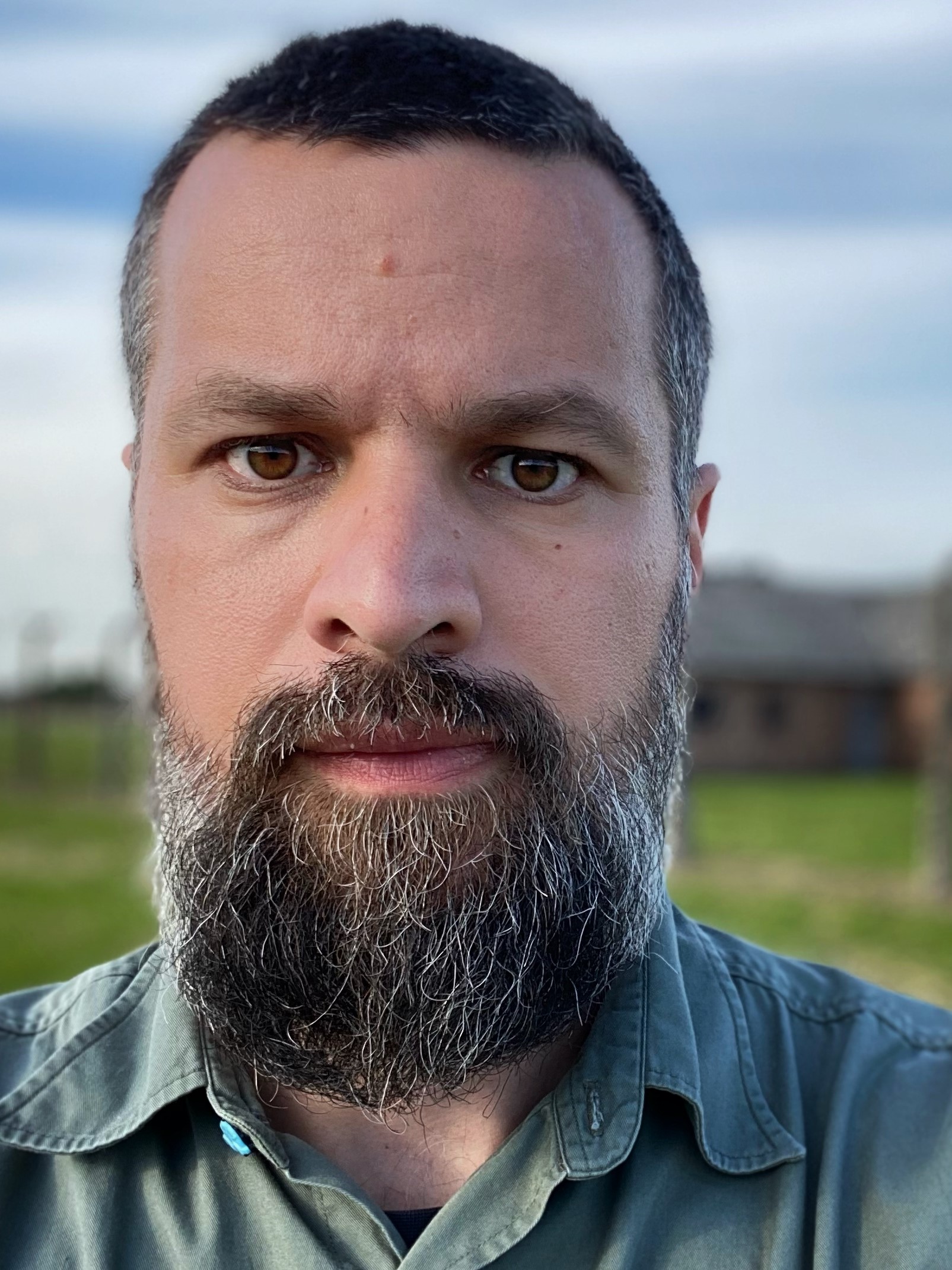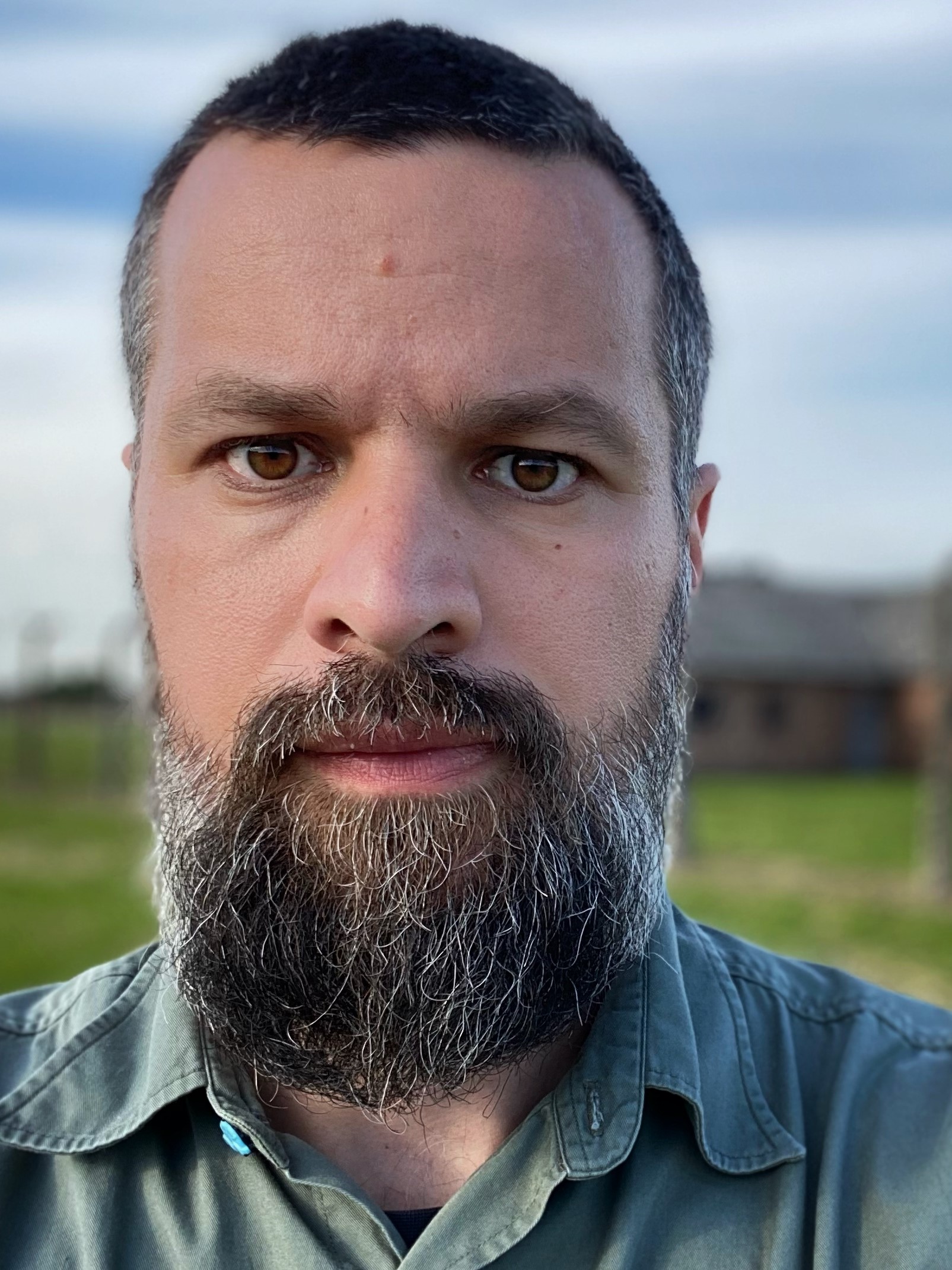 Paweł Sawicki
Paweł Sawicki is the press officer and an educator at the Auschwitz Memorial; he is responsible for its social media followed by more than 1.5 million people over a variety of platforms. Sawicki is the editor-in-chief of the monthly online magazine Memoria and the coordinator of the 'Auschwitz. Not far away. Not long ago' exhibition at the memorial. He co-authored the On Auschwitz podcast and is the author of the book Auschwitz-Birkenau: The Place Where You Are Standing... that compares 1944 images from Auschwitz II-Birkenau with the authentic site of the Memorial today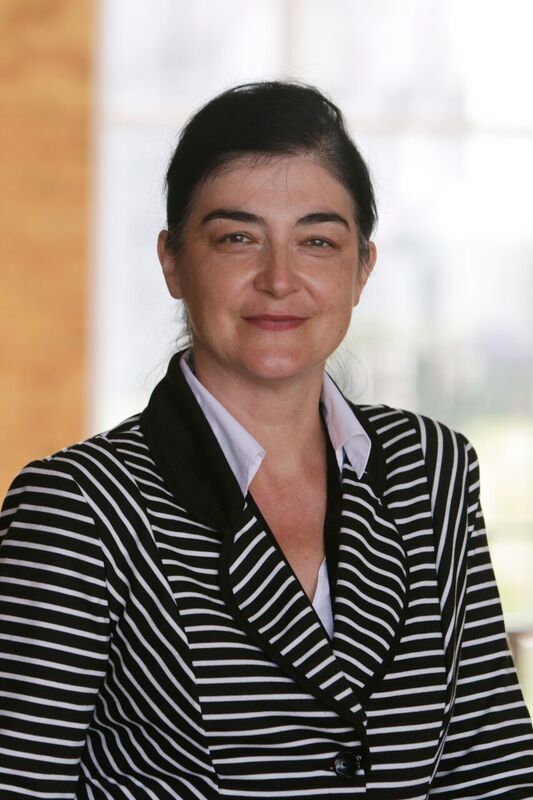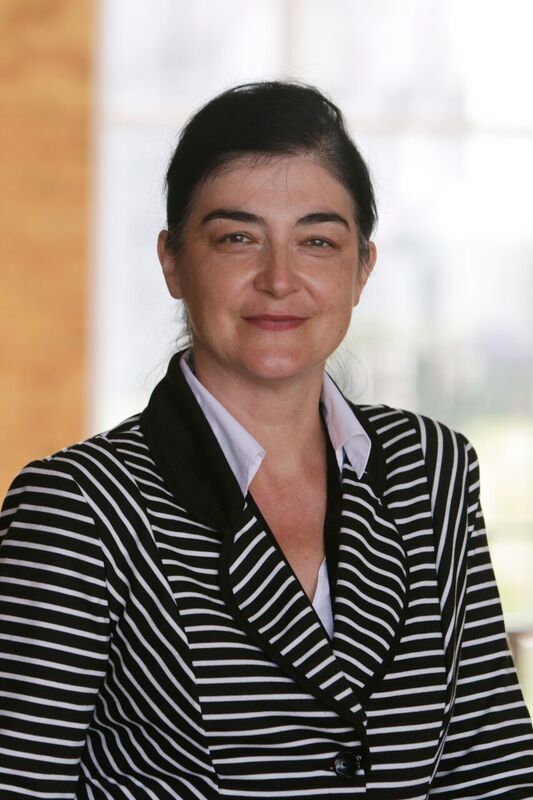 Prof. Lavinia Stan
Lavinia Stan is a professor of Comparative Politics at St Francis Xavier University in Nova Scotia, Canada. Stan's research and publications mainly focus on transitional justice, memory, religion and politics, as well as democratization in Central and Eastern Europe and the former Soviet Union. She is the co-editor of the world acclaimed Encyclopedia of Transitional Justice, as well as numerous scholarly books and peer-reviewed articles published in several languages.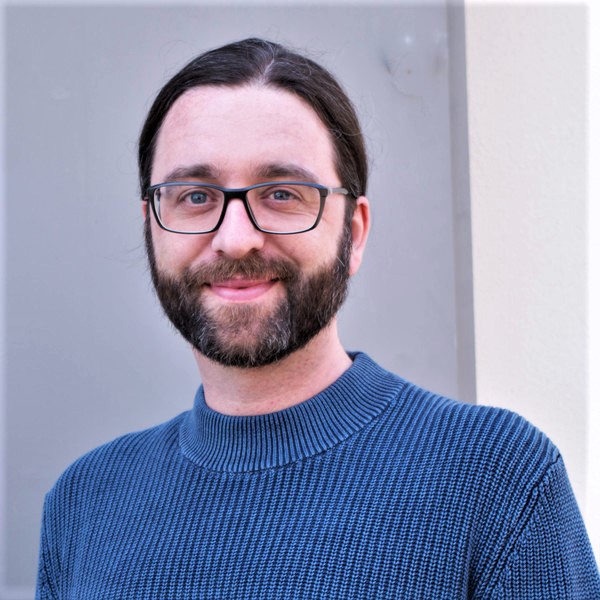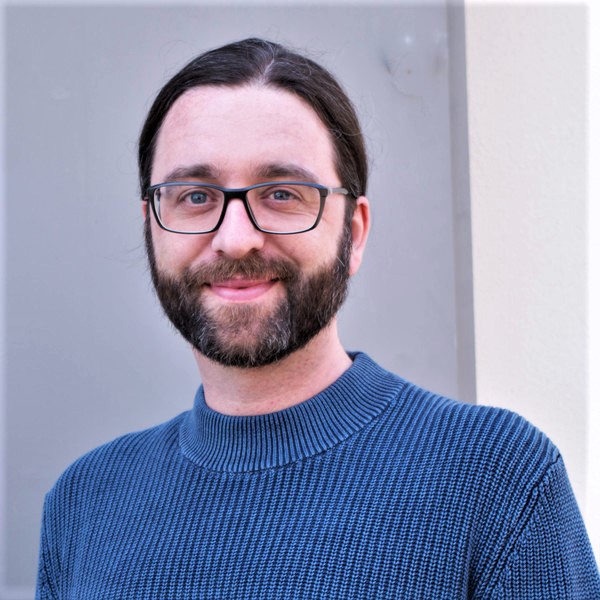 Dr Lars Fredrik Stöcker
Lars Fredrik Stöcker holds a PhD in History and Civilization from the European University Institute in Florence. Following post-doctoral positions at the universities of Tallinn and Uppsala, he has been working at the University of Vienna since 2015, currently as principal investigator of the bilateral joint project 'A Breach in the System: The "Polonia Firms" 1976–1994' together with Jerzy Kochanowski from the University of Warsaw. Among his latest publications is the monograph Bridging the Baltic Sea: Networks of Resistance and Opposition during the Cold War Era (Lanham, MD, 2018)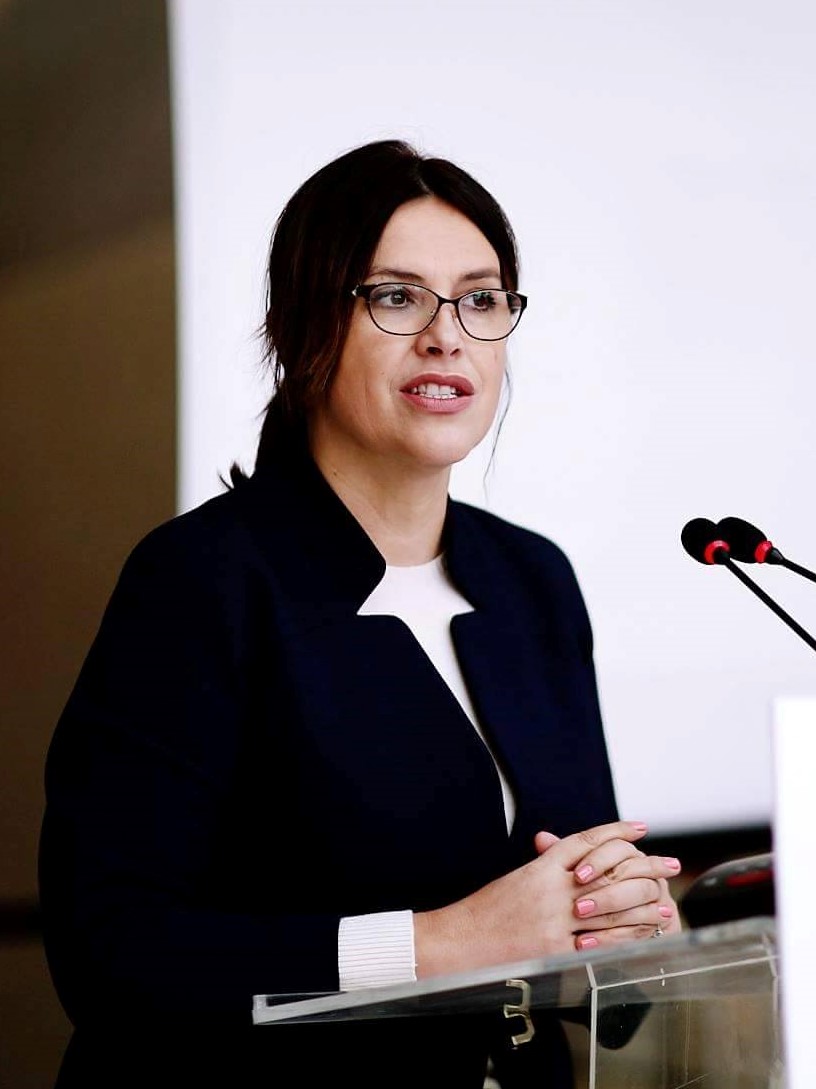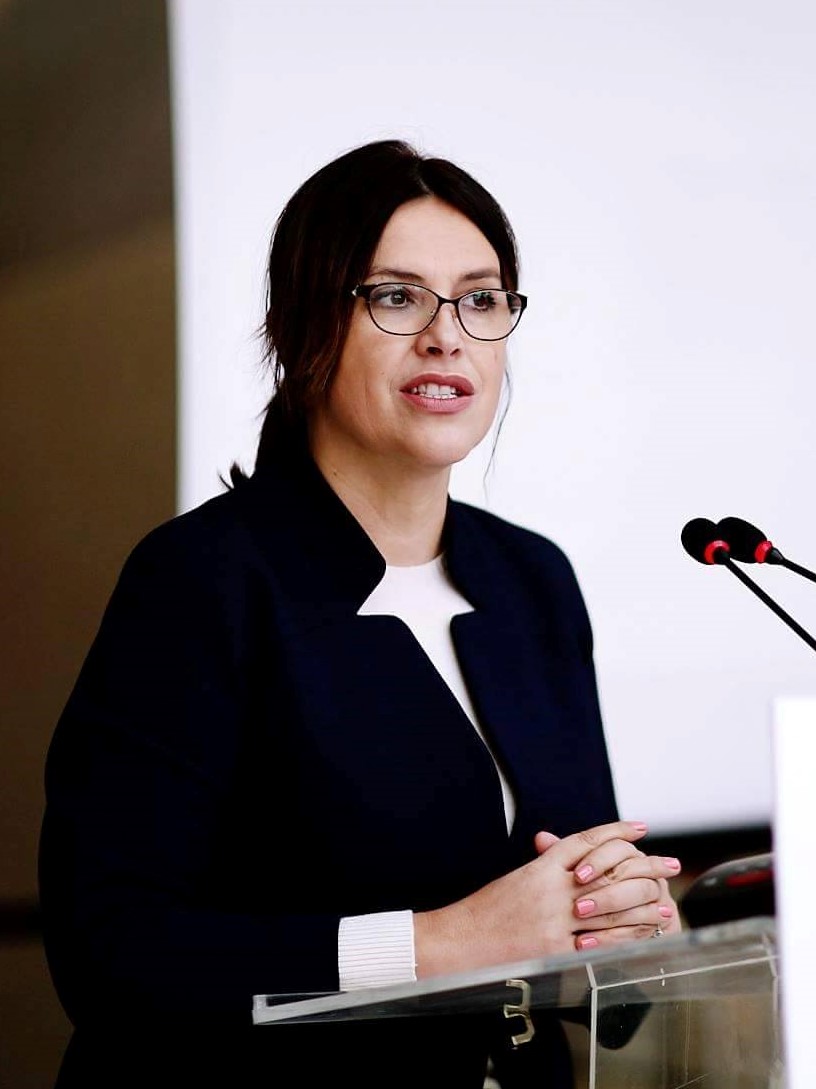 Gentiana Sula
Gentiana Sula is the chairperson of the Albanian Authority on Access to Information to the former State Security Service. She led the work on the act to ensure access to the files of the secret police during the dictatorship period. It was passed by the Albanian Parliament in spring 2015, which led to the establishment of the authority she heads. Additionally, Sula is a social activist and was an active participant of the Student Movement for Democracy in the 1990s. Her work also focused on advancing the country's agenda of reckoning with its communist past, including improving the redress mechanism for ex-political prisoners and their families and recovering people missing during the dictatorship. Her research focuses on education, human rights, human resource development and transitional justice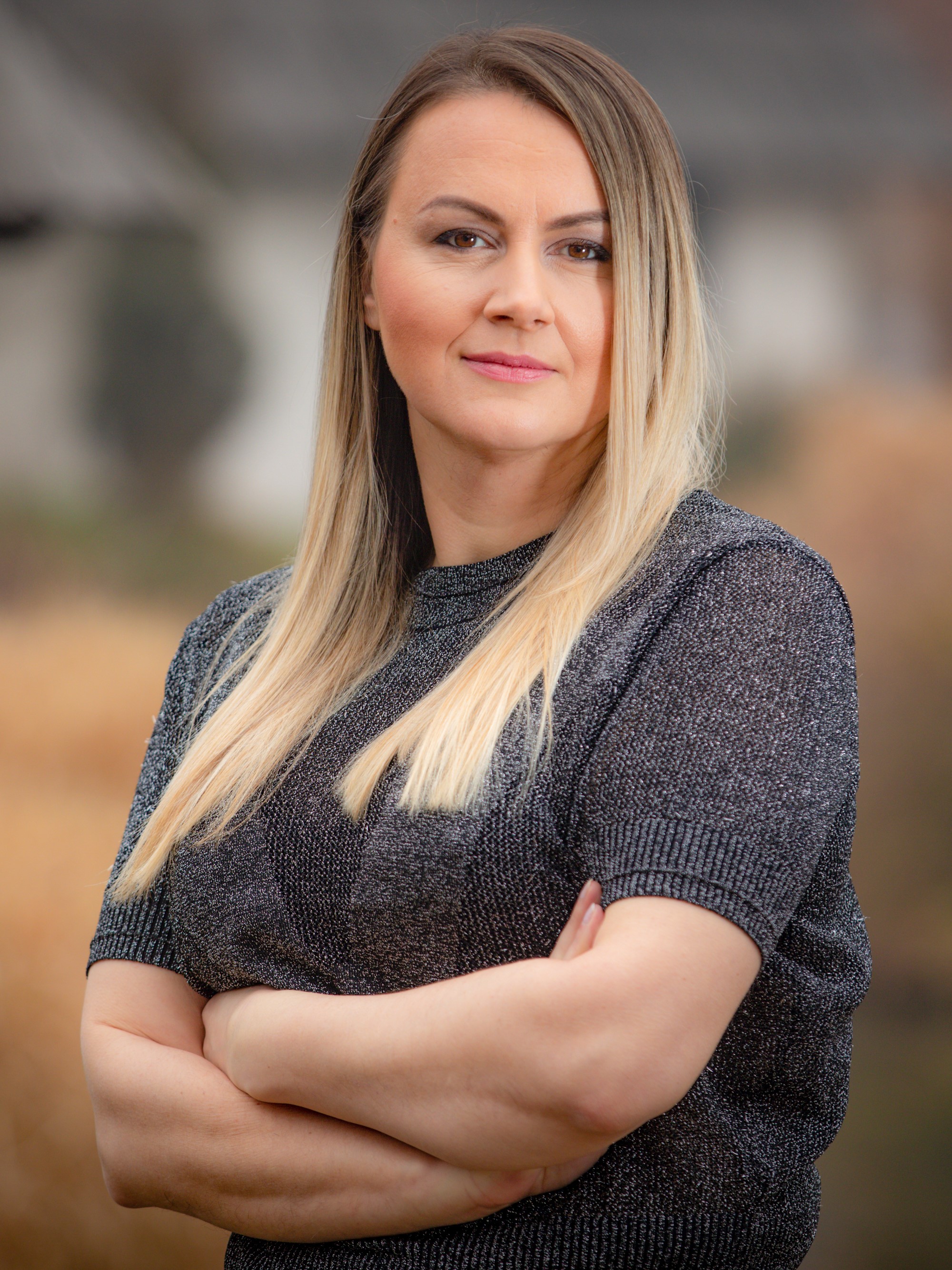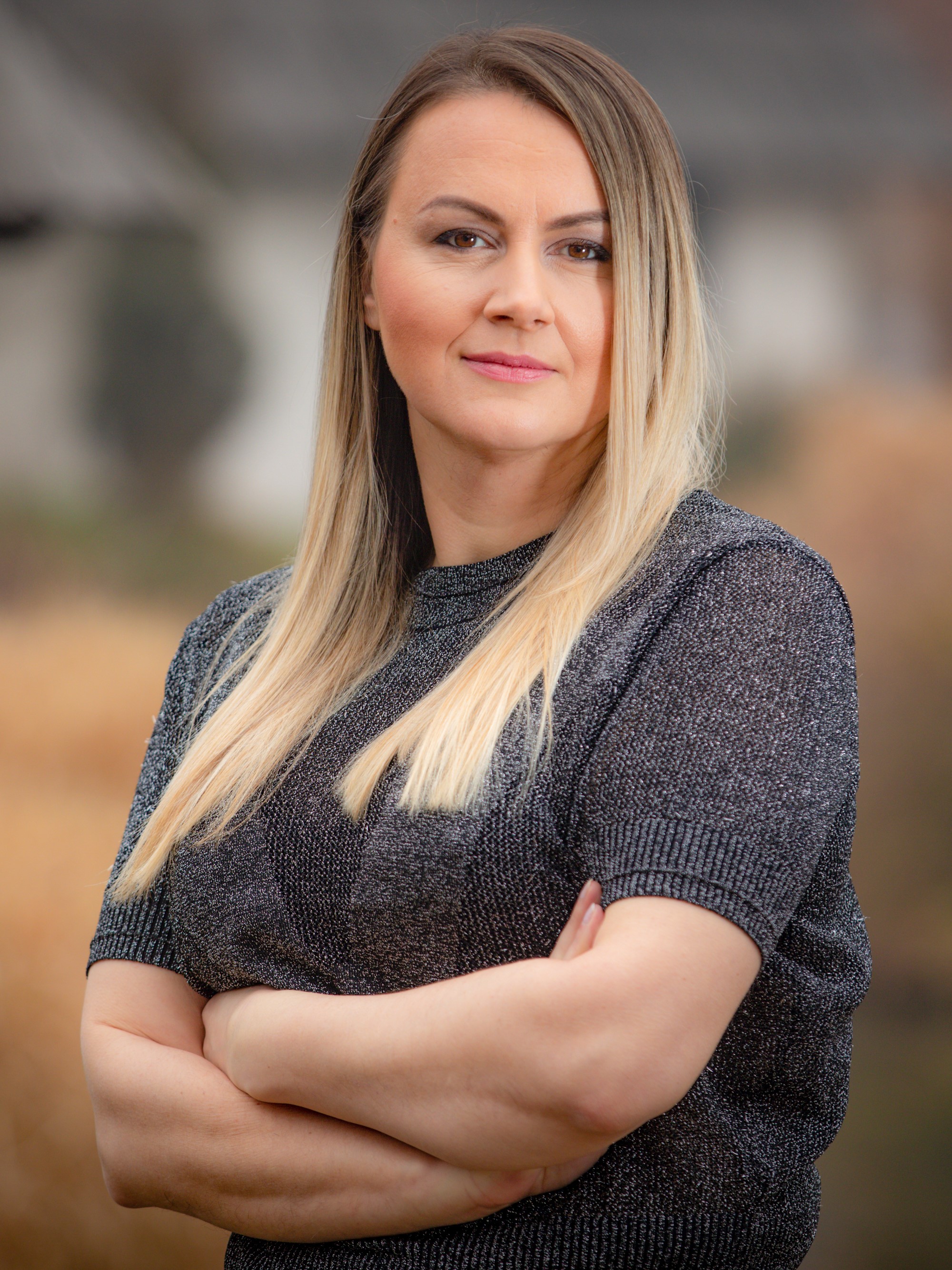 Velma Šarić
Velma Šarić is a researcher, journalist, peace-building expert and human rights defender from Sarajevo, Bosnia and Herzegovina. With approximately 20 years of work experience, Šarić is currently the founder and president of the Post-Conflict Research Center, Sarajevo, and founder and editor-in-chief of Balkan Diskurs. Šarić holds an MA in political science from the University of Sarajevo and is a fellow of Columbia University, New York, having attended the Alliance for Historical Dialogue and Accountability Fellowship Program. In addition, she is a fellow of the Robert Bosch Foundation, Stuttgart, and the GroundTruth Project.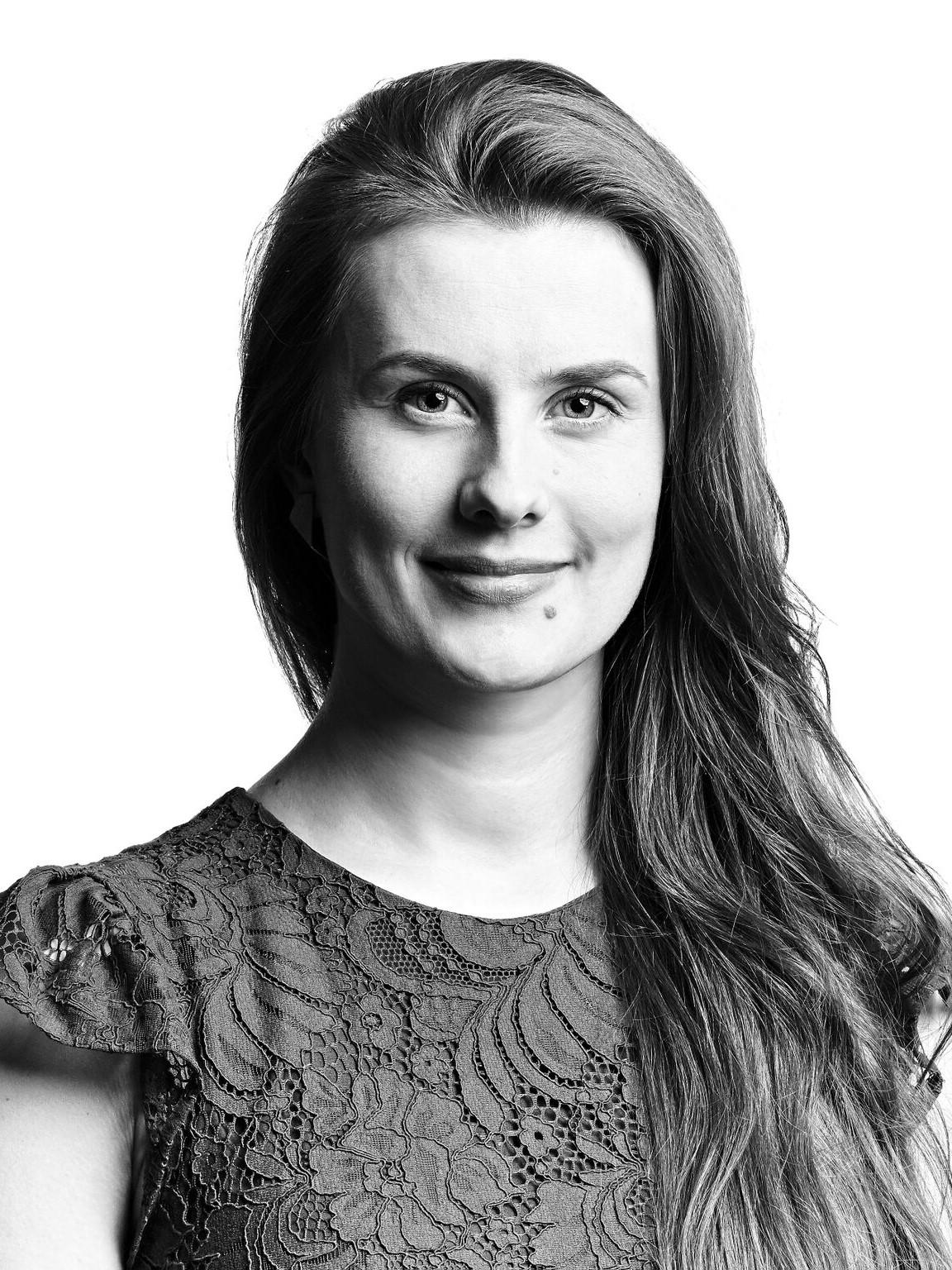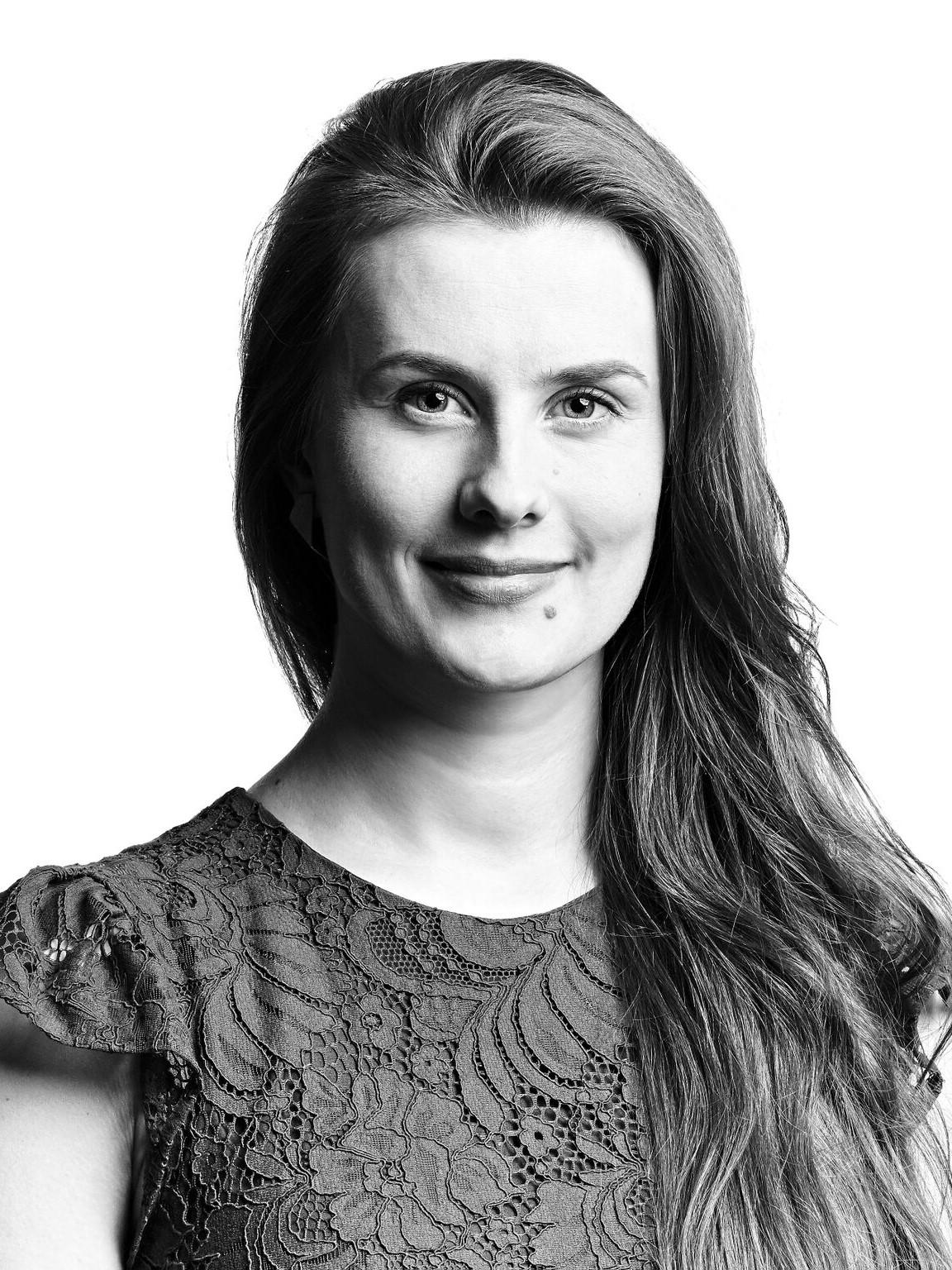 Dr Keiu Telve
Keiu Telve has been the director of Vabamu Museum of Occupations and Freedom since 2019. She was previously the curator of educational programmes at the Tartu City Museum. Keiu led the community project 'Over the River'; contributed to a dictionary for museum education; and brought to fruition the nationally recognized school-project 'Museum in a Suitcase'. Her last and most prominent project was a travelling exhibition in North America: 'Masters of Our Own Homes: Estonia 100.' Telve is finishing her PhD thesis 'Family Life across the Gulf: Cross-Border Commuters' Transnational Families between Estonia and Finland' at the University of Tartu and she is also a co-founder of the Center for Applied Anthropology of Estonia.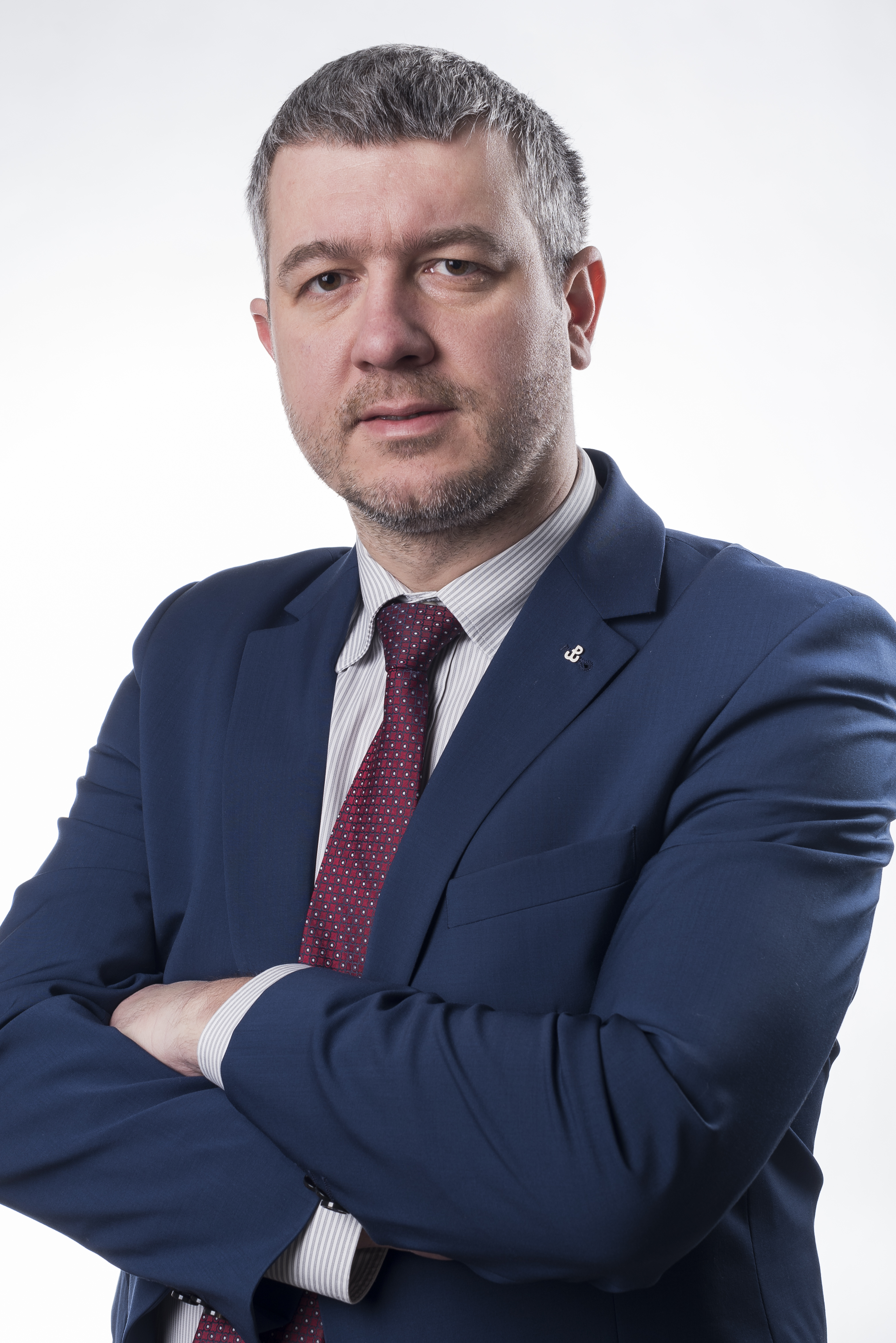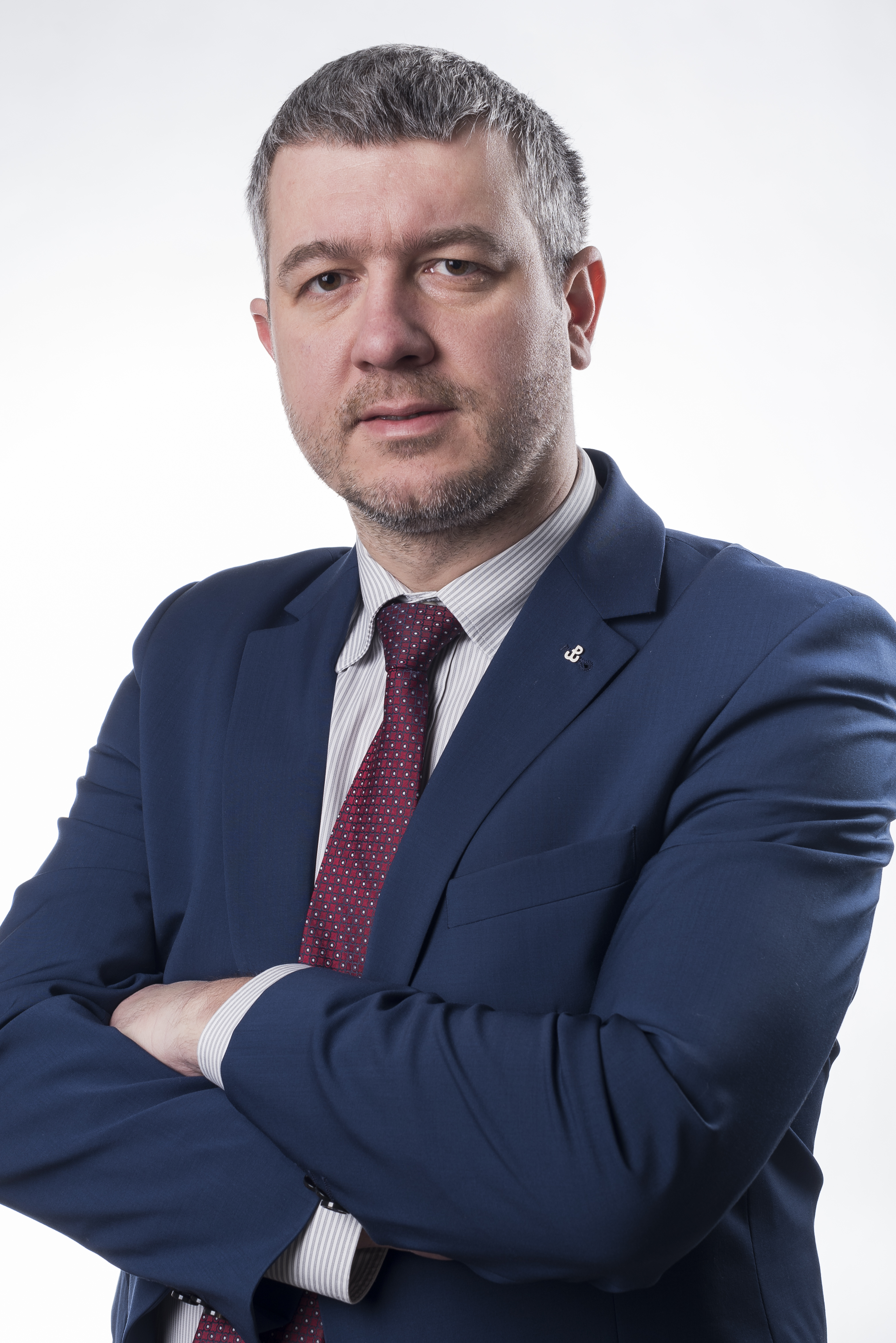 Dr Paweł Ukielski
Paweł Ukielski is a political scientist and historian. He is an assistant professor at the Institute of Political Studies of the Polish Academy of Sciences and the deputy director of the Warsaw Rising Museum (2004–14 and from 2016 onwards). He was the vice president of the Institute of National Remembrance (2014–16), a member of the Executive Board of the Platform of European Remembrance and Conscience (PEMC; 2011–17), and since 2019 he has been the chair of the Supervisory Board of the PEMC. He was a lecturer at Collegium Civitas University (2002–14) and since 2020 has lectured at the Graduate School for Social Research, Warsaw. He is a co-author of the book: 1989: Autumn of Nations (Warsaw 2020).