About Sound in the Silence 2018
Warsaw
This year four selected groups from four European countries will spend eight days in September visiting Warsaw in order to explore different dimensions of resistance, as well as the history of the two Warsaw uprisings – Warsaw Ghetto uprising of 1943 and Warsaw Uprising of 1944. Together with artists representing different disciplines, they will explore the concept of fight for identity and dignity.
Together with the project's partners, Warsaw Rising Museum, Jewish Historical Institute and History Meeting House, we will discuss two distinctly unique uprisings, but also other acts of protest and struggle with the aggressor.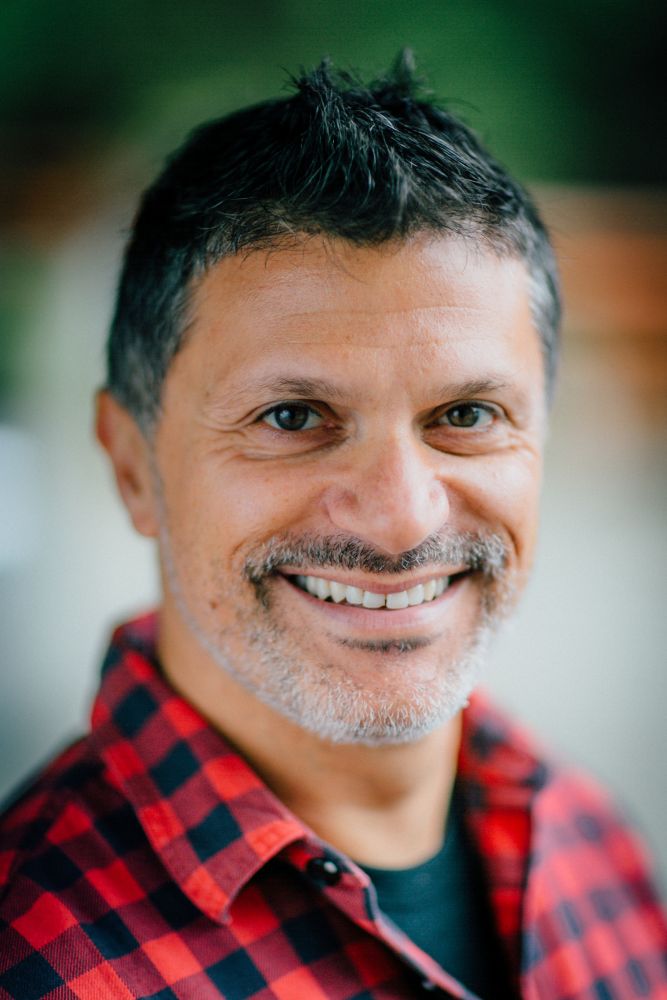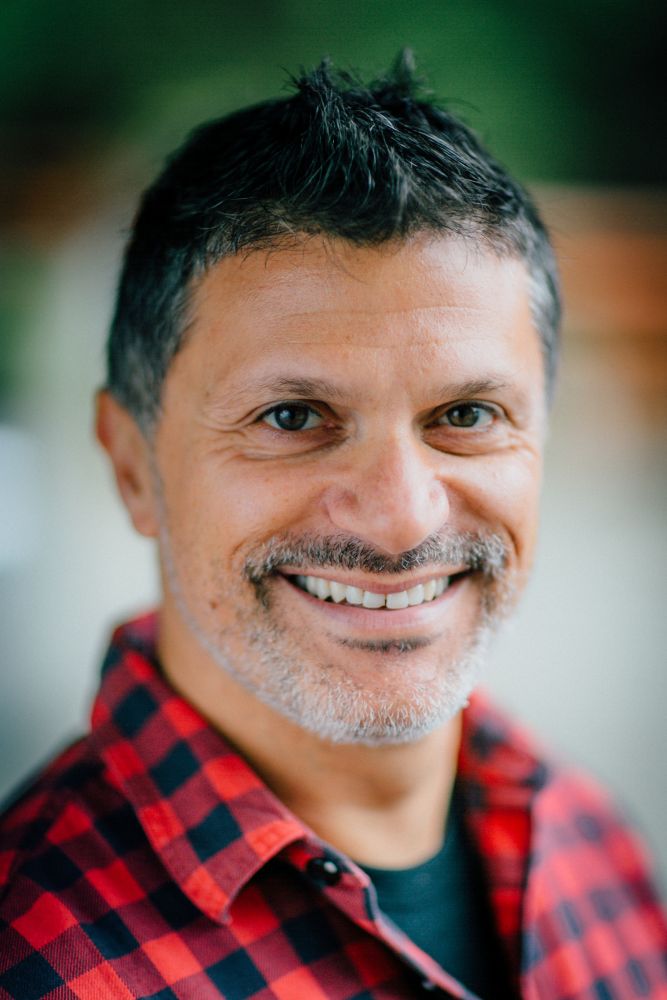 Dan Wolf
Dan Wolf is an actor, rapper, playwright, director, producer and educator. His work crosses artistic and cultural borders to combine conventional theater styles with the themes, language, music, history and aesthetics of the Hip-Hop generation. Dan is a founding member of the critically acclaimed Hip Hop music and theater collective Felonious and Artistic Director of Sound in the Silence. His play "Angry Black White Boy", based on the novel by Adam Mansbach, premiered at Intersection for the Arts in October 2008, ran for 12 sold-out weeks and was named Top Ten Best Theater Plays by the San Francisco Chronicle and San Francisco Examiner. His play "Beatbox: A Raparetta" (co-authored with Tommy Shepherd) has been produced in San Francisco, Oakland, Petaluma, Germany, and at the New York Hip Hop Theater Festival. "Beatbox" is published by TCG in the Hip Hop Theater anthology "Plays from the Boom Box Galaxy". His play "Stateless: A Hip Hop Vaudeville", a hip-hop and beatbox infused theatrical collaboration with Tommy Shepherd, balancing German and Jewish history with the problems of racism and the African American experience, has been produced in San Francisco, Hamburg and New York. Dan co-created and performed in "Block By Block," a multi-disciplinary performance that brought a San Francisco block party into the de Young Museum. Dan's play "Anansi the Spider", created in collaboration with Tommy Shepherd, toured to Bay Area schools for Marin Theater Company in 2012. Dan is part of a team of artists that adapted "Can't Stop Won't Stop", Jeff Chang's seminal book on Hip Hop culture, for the stage at Z Space in San Francisco in January 2016. Dan is developing "Curren$y", a hip hop adaptation of Shakespeare's "The Merchant of Venice".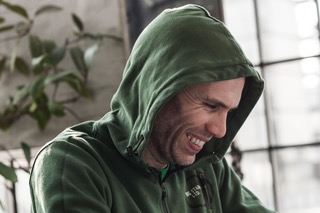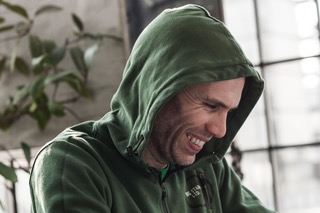 Sean Palmer
Sean Palmer (1977) trained in theatre and arts in Manchester Metropolitan University, UK. He has been a part of the Warsaw theatre and performance scene since 2000 traversing night clubs to national museums, Ancient Greek musical reconstruction to Broken Beat MC, fringe experiments to opera, solo shows and television, evangelist concerts to vocal improvisation, avant-garde to mainstream. He is an active creator, collaborator and educator. Since 2008 he has lived permanently in Warsaw, PL. He began his own experimental choir in 2010 called GRE BADANIE exploring the boundaries of sound and energy as a carrier of meaning, it is still active. Since 2014 he has been the resident artistic director/conductor of the POLIN museum community choir which performs two new performative concerts yearly. Currently he is preparing the 40 strong choir to perform Philip Glass's "Knee Plays" as well as a performative reading of the materials found in the temporary exhibition "Estranged: March '68 and It's Aftermath." Sean is not a trained musician, however, has found himself composing for theatre and choirs as well as singing and recording in multifarious settings. Since 2015 he is the front man of the White Kites (psyche rock) and from 2013 The All Stars Dansing Band (just plain rubbish). This year he's recording the second album with the White Kites (Oct 2018) and has just finished an album featuring texts by William Blake entitled "William's Things" (Sept 2018). The major through line in his work is musicality or sounding. The search for the thing which can move us together regardless if it is a beat, a note a yelp or a growl, because sound can often go where words fail. Apart from all the above 'arty stuff', he's also a big kid, a dad and a husband, has one child, two cats, loves running and doesn't eat animals.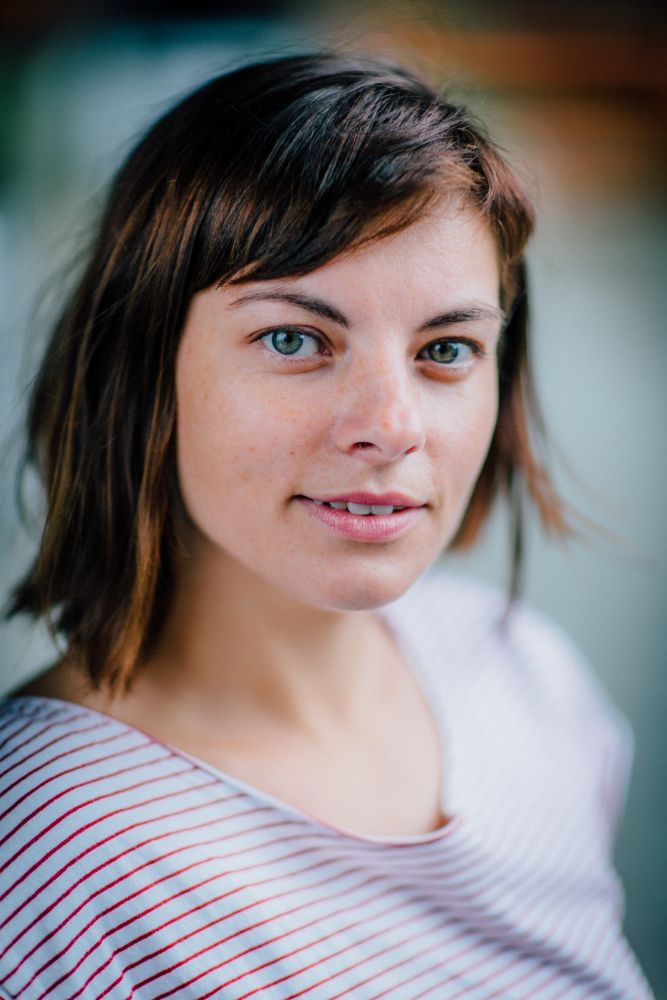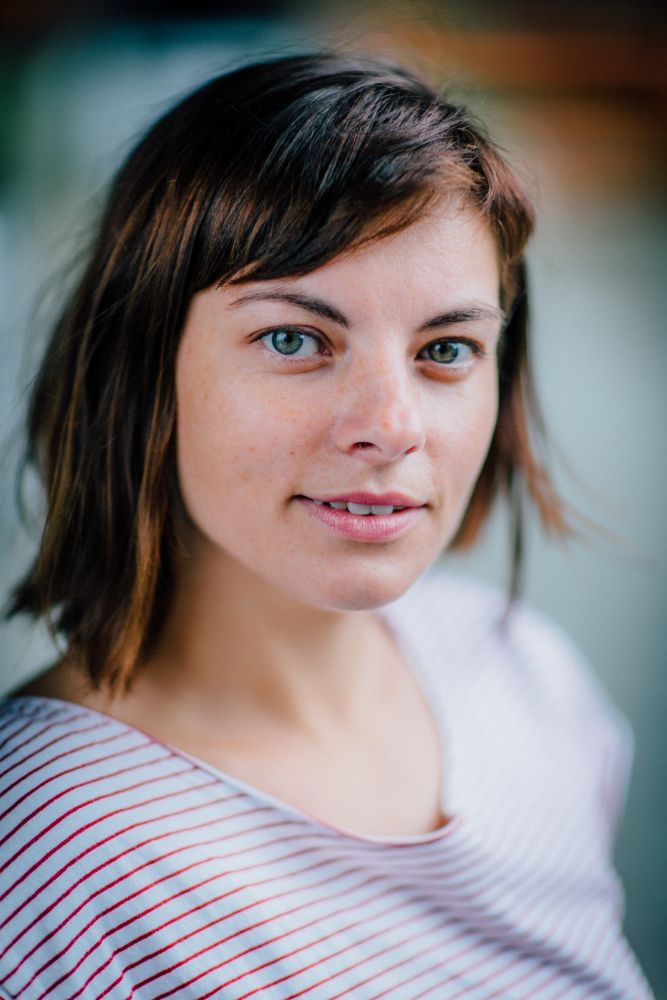 Katarina Rampackova
Katarina Rampackova is a choreographer, performer, teacher and dance activist born in Kosice, Slovakia. After studying physical theater at Scuola Teatro Dimitri in Switzerland, she graduated Master of Arts in choreography at Academy of Performing Arts in Prague. Currently she lives in Barcelona, where she works together with her colleague Laura Alcala Freudenthal on a dance project for and with children as a facilitator and choreographer, as well as educator. In Kosice she runs a project called 'Priestor Súčasného Tanca' (A space of Contemporary Dance), which helps create the community of contemporary dance in Kosice and integrate it in a public life. Katarina also works on different performative projects with Slovak and foreign artists from other fields.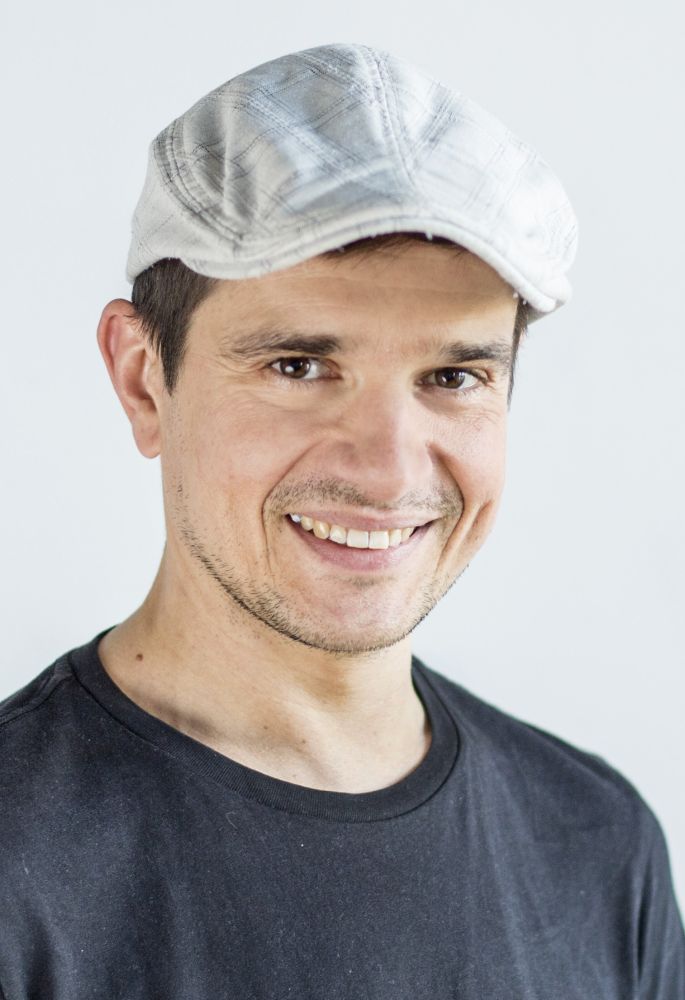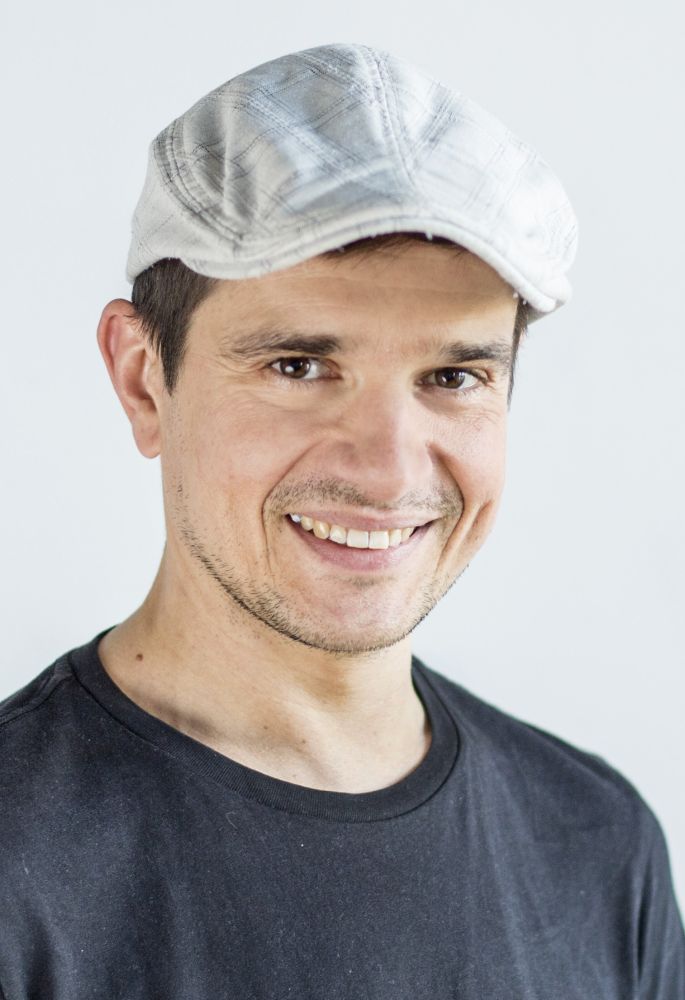 Dawid Żakowski
Dawid Żakowski is an actor, director and theater educator. He is co-founder of the Association Sztuka Nowa and in which he conducts professional study on theater techniques and practices in the field of international exchange of theater. He is an artistic director of Pracownia TF which is a structure based in Warsaw fully dedicated to a development of physical theatre. In 1997-2007 he worked in Studium Teatralne, as an actor and assistant of the director. Played performances in Paris, Lille, Berlin, Dusseldorf, Moscow, Montevideo, Caracas, Belo Horizonte, Sao Paulo, Naples, Palermo, Florence, Milano, Zurich, Koln. As an actor also worked with the Song of the Goat Theatre in Wroclaw, NeTTeatre in Lublin. In recent years, in his creative work he carries out projects of an interdisciplinary nature in which he directed performances: Sylwia: Medea, Moja wolność – Moja niepodległość (My freedom – my independence), Warsaw: In Between, Mapy Pamięci (Memory Maps), Artysta. Mechanika ucieczki (Artist. Mechanics of escaping), Badania solarystyczne 2.0 (Solaris Reaseares 2.0), Turyści (The turists), Orfeo'70. He is co-author of two complex projects in the field of artistic and cultural education, addressed to young people. As a theater educator he runs classes for different audience: for students in the frame of ActorStudio of Roma Gasiorowska in Warsaw Warsaw Theatre Academy and for the youth in Cultural Centre in Sochaczew and Cultural Centres in Warsaw. Since 2008 he took part in different international researches projects as: Drought (Limassol – Warsaw), Lift Off (Berlin – Frankfurt – Warsaw), Regula contra Regulam (Milan – Wroclaw – Warsaw) If it was my street (Gorlitz – Rennes – Warsaw) Taburopa (Lisbon – Cologne – Brussels – Warsaw).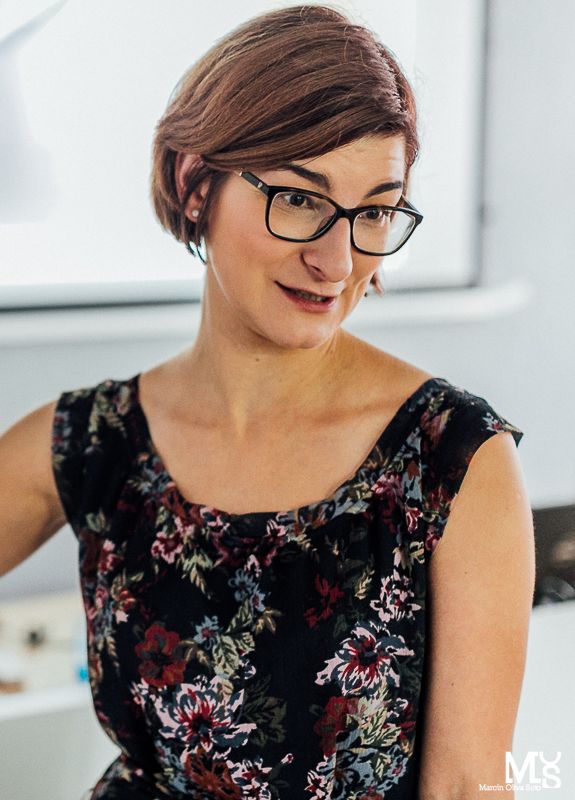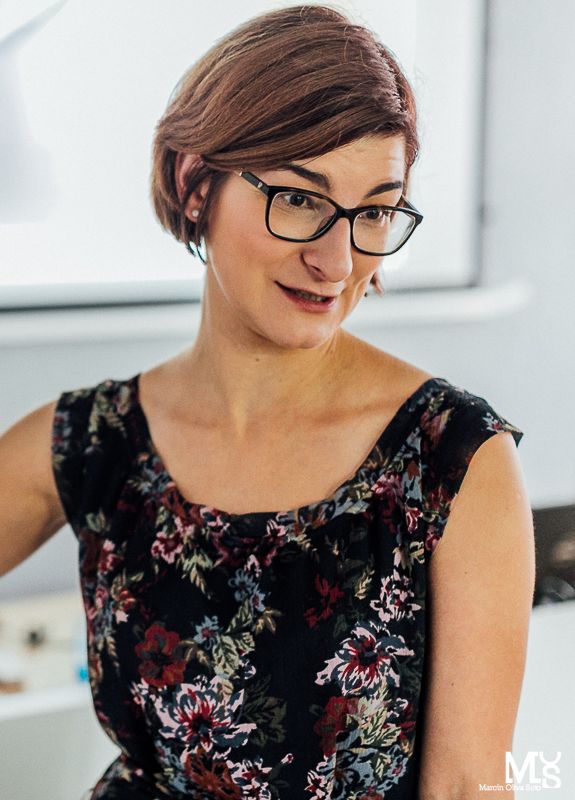 Małgorzata Wosińska
Ethnologist. Psychotraumatologist. Ph.D. student of the final year at the Faculty of History at the Adam Mickiewicz University in Poznan, Poland. Her research interest cover a wide range of interrelated disciplines from Holocaust and Genocide Studies through the anthropology of memory and space to modern curatorial and museum studies. She also works with the witnesses of traumatic events. To be able to do so she has completed courses in general psycho-traumatology and continues learning in a specialist psychoanalyst training programme. Currently she works on the doctorial thesis concerning the identity of genocide survivors in Rwanda, where she has conducted regular field researches since 2009. She is an expert advising on the management of memorial sites and trauma for both governmental and non-governmental organizations of martyrdom and preventive character (i.e. KL Stutthof, Gross Rosen and Auschwitz-Birkenau, National Commission for the Fight Against Genocide Rwanda, Aegis Trust). She is an author of 31 publications in scientific journals, co-editor of 3 books and 1 collection of reportages, though she definitely prefers fieldwork to writing reports. She finds respite from trauma and extermination research in art. For many years she has taught, performed and recorded traditional music (Yiddish, Balkan). She believes that music and visual arts are one of the better ways of finding common language with the Others. And with the past.
Sound in the Silence is a way to find a new way of looking at the history of Europe, of our nations, states, regions and of transferring the past into our present lives.
Read More