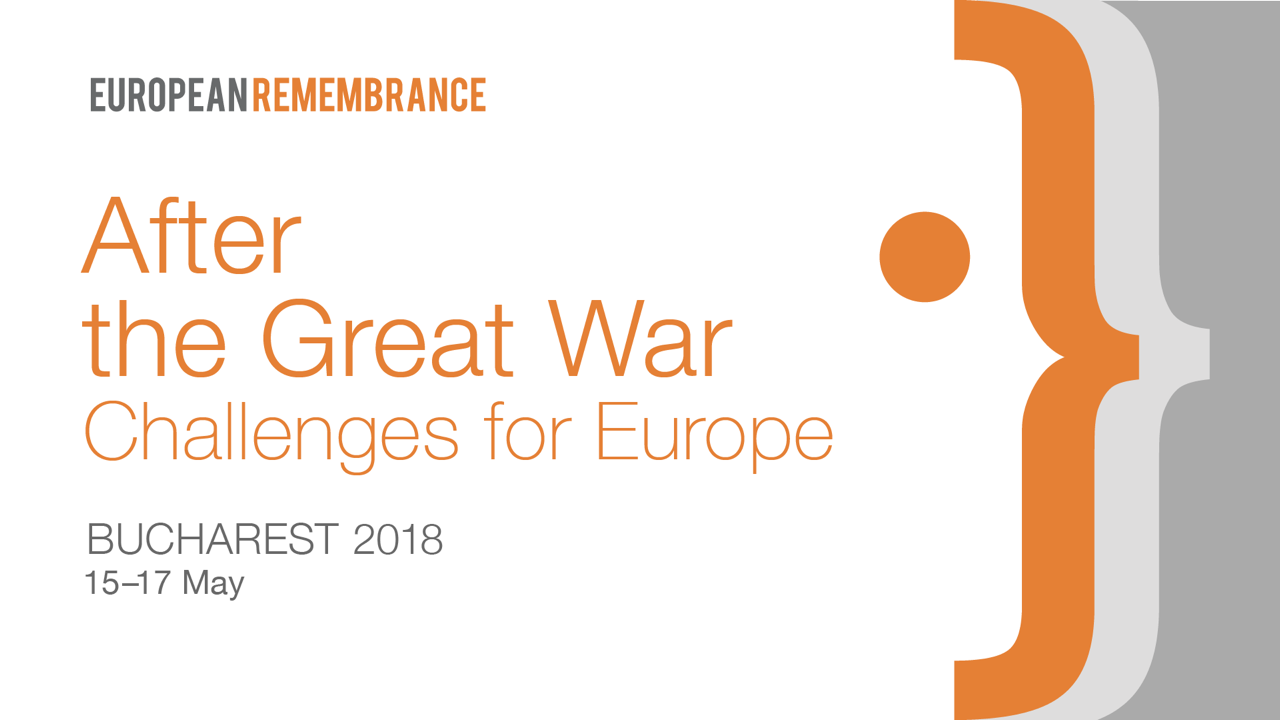 7th European Remembrance Symposium - register now!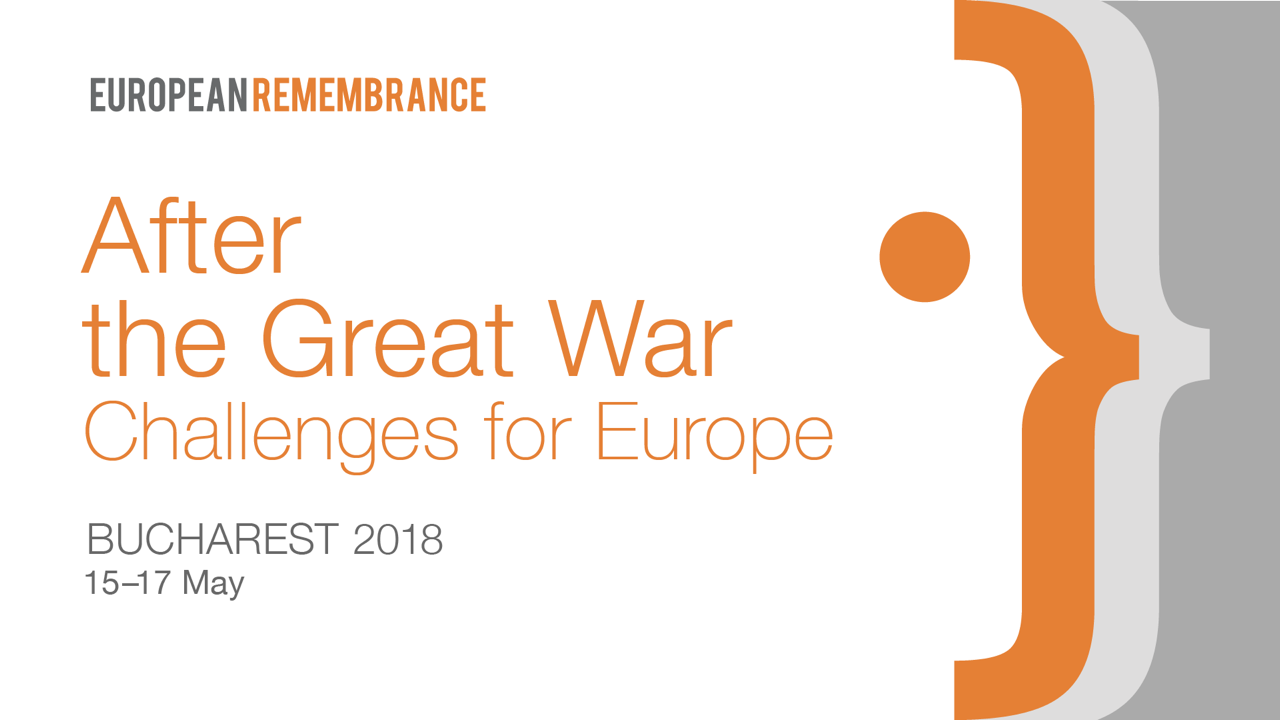 On the centennial year marking the end of the First World War, join us for a discussion on national sovereignty and peace keeping. Bucharest, 15-17 May.

The European Remembrance Symposium is an annual meeting for professionals dealing with 20th-century European history. Its goal is to create a space in which they can exchange experiences and together discuss the challenges facing Europe's culture of remembrance.
Each time participants and invited speakers focus on a different theme. This year's edition is devoted to remembrance of the First World War and the questions of sovereignty and integration. We would like to encourage culture managers and history scholars to use experiences of the 1918-2018 century in order to diagnose contemporary Europe and forecast its future.

The attendance is free of charge, but prior registration is required.

Date: 15-17 May 2018
Place: Bucharest, Romania
>> Learn more about the European Remembrance Symposium
---
In collaboration with:
Federal Institute for Culture and History of the Germans in Eastern Europe (BKGE), Oldenburg
National Council for the Study of the Securitate Archives, Bucharest
National Institute for the Study of Totalitarianism, Bucharest
National Library of Romania, Bucharest
Funded by:
Federal Government Commissioner for Culture and the Media (BKM)
Ministry of Culture and National Identity of Romania
Ministry of Culture and National Heritage of Poland