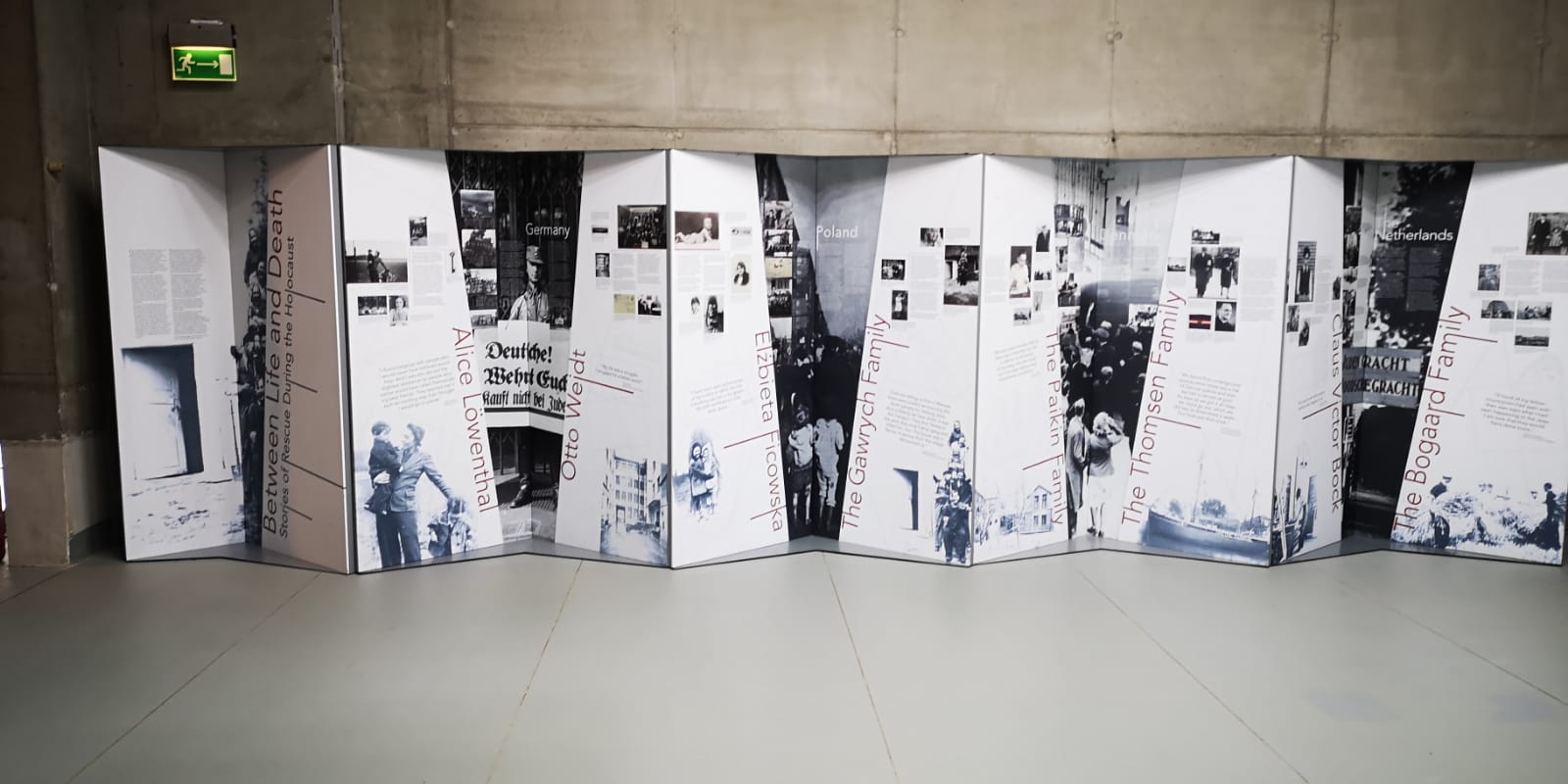 "Between Life and Death" on display at the Museum in Bełżec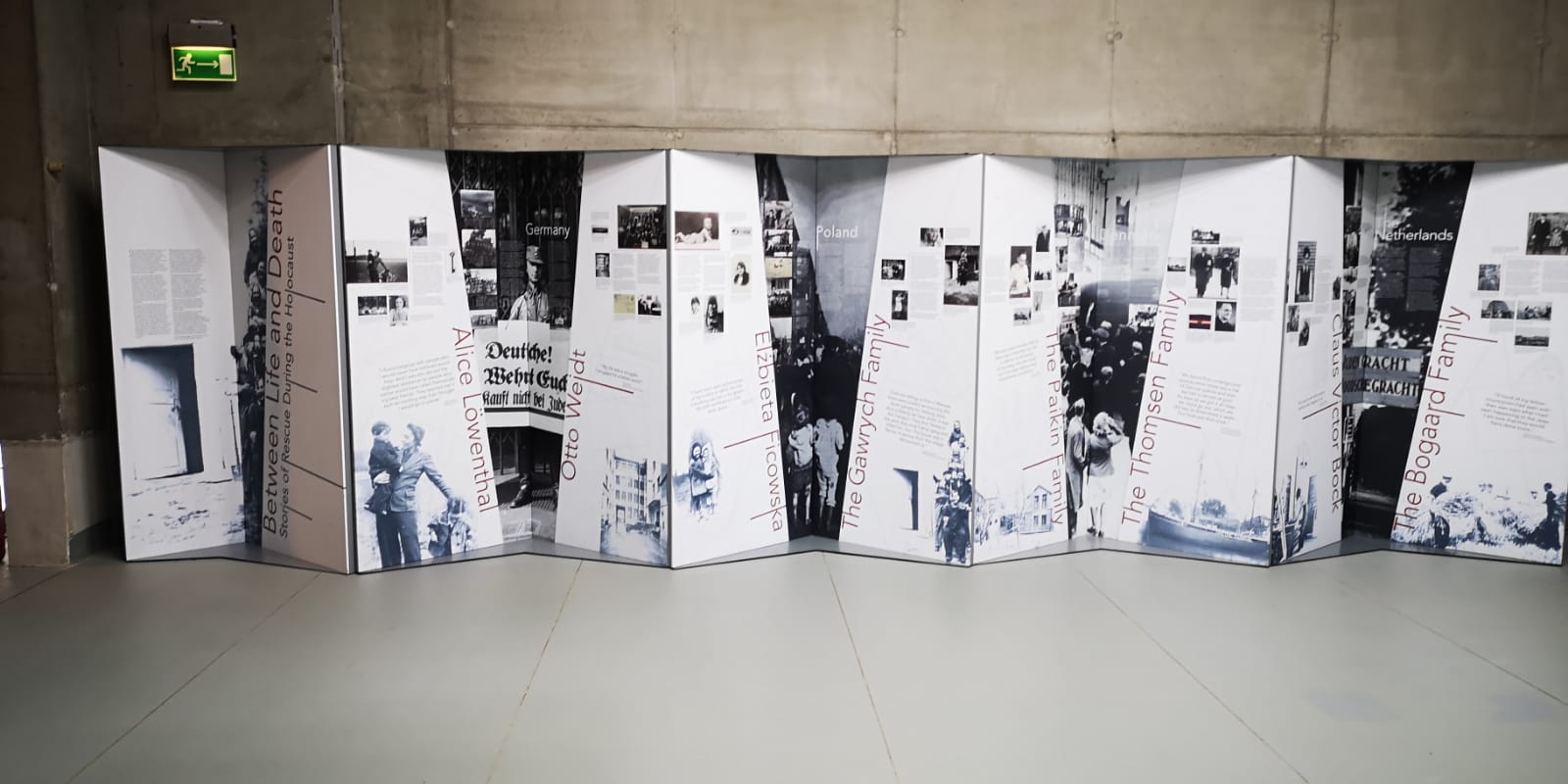 The travelling exhibition "Between Life and Death" showcasing stories of rescue from twelve European countries during the Second World War has arrived to Bełżec, Poland, where it can be visited from 26 October to 31 January 2021.
The exhibition's aim is to give a voice to both rescuers and survivors, drawing attention to their endeavours, courage and will to live. Their fates are shown against a broader historical background, indicating the particular circumstances they had to face. The exhibit has recently been complemented by a special section dedicated to diplomats who used their influence to help those threatened by the Holocaust.
The exhibition had its premiere at the European Commission headquarters in Brussels and has been on tour since 2018, visiting Brussels, Amsterdam, Bratislava and many other European cities. It will be hosted in Bełżec by the local Museum and Memorial Site, which was created at the site of a Nazi extermination camp.
The exhibition has been organized in compliance with the safety guidelines aimed at preventing the spread of SARS-CoV-2.
Learn more about the exhibition
View the exhibition catalogue [EN]
Exhibition "Between Life and Death. Stories of Rescue during the Holocaust"
Muzeum i Miejsce Pamięci w Bełżcu
Oddział Państwowego Muzeum na Majdanku
ul. Ofiar Obozu Zagłady 4
Bełżec, Poland
26 October 2020–31 January 2021