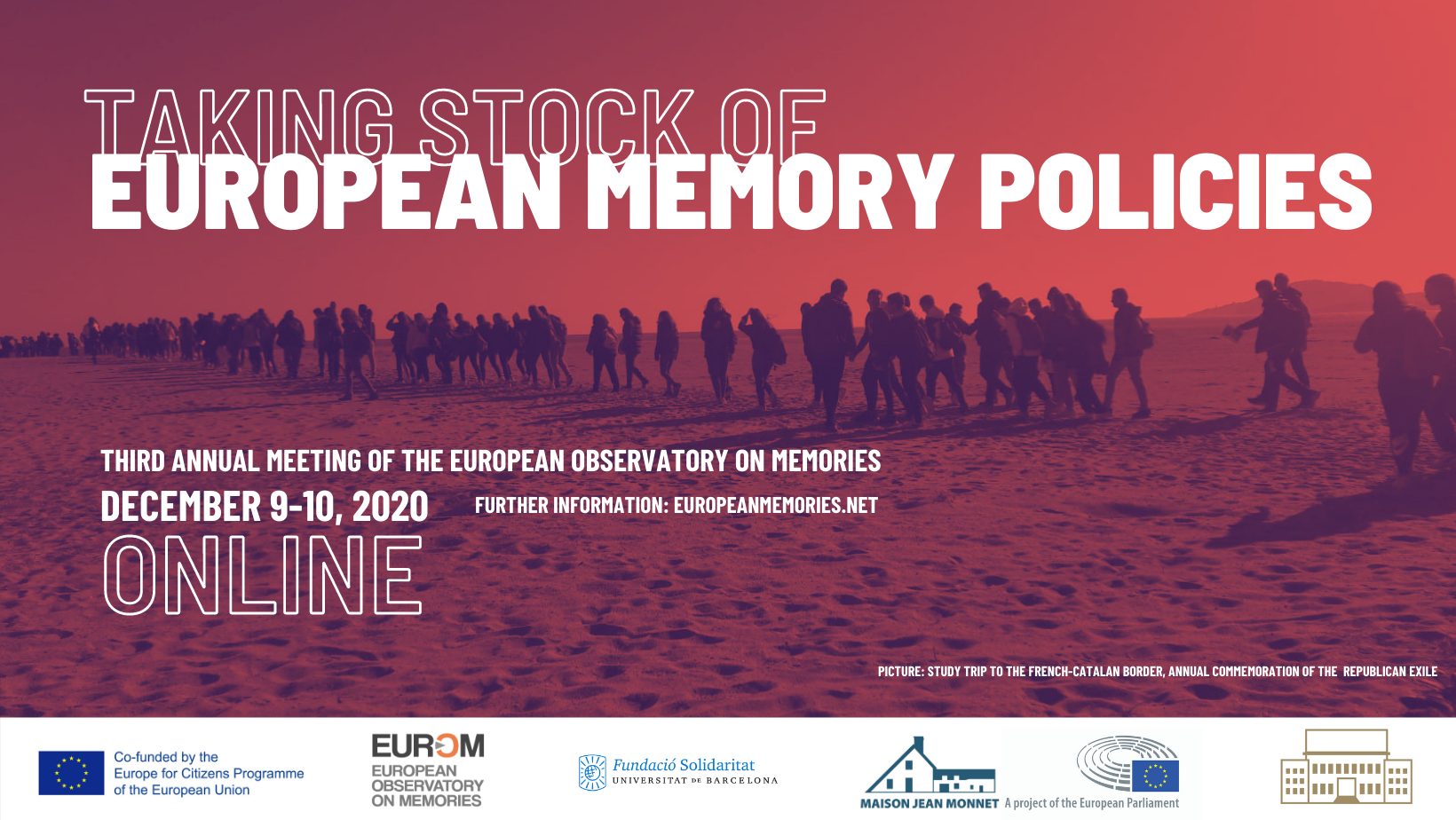 ENRS projects at the EUROM network meeting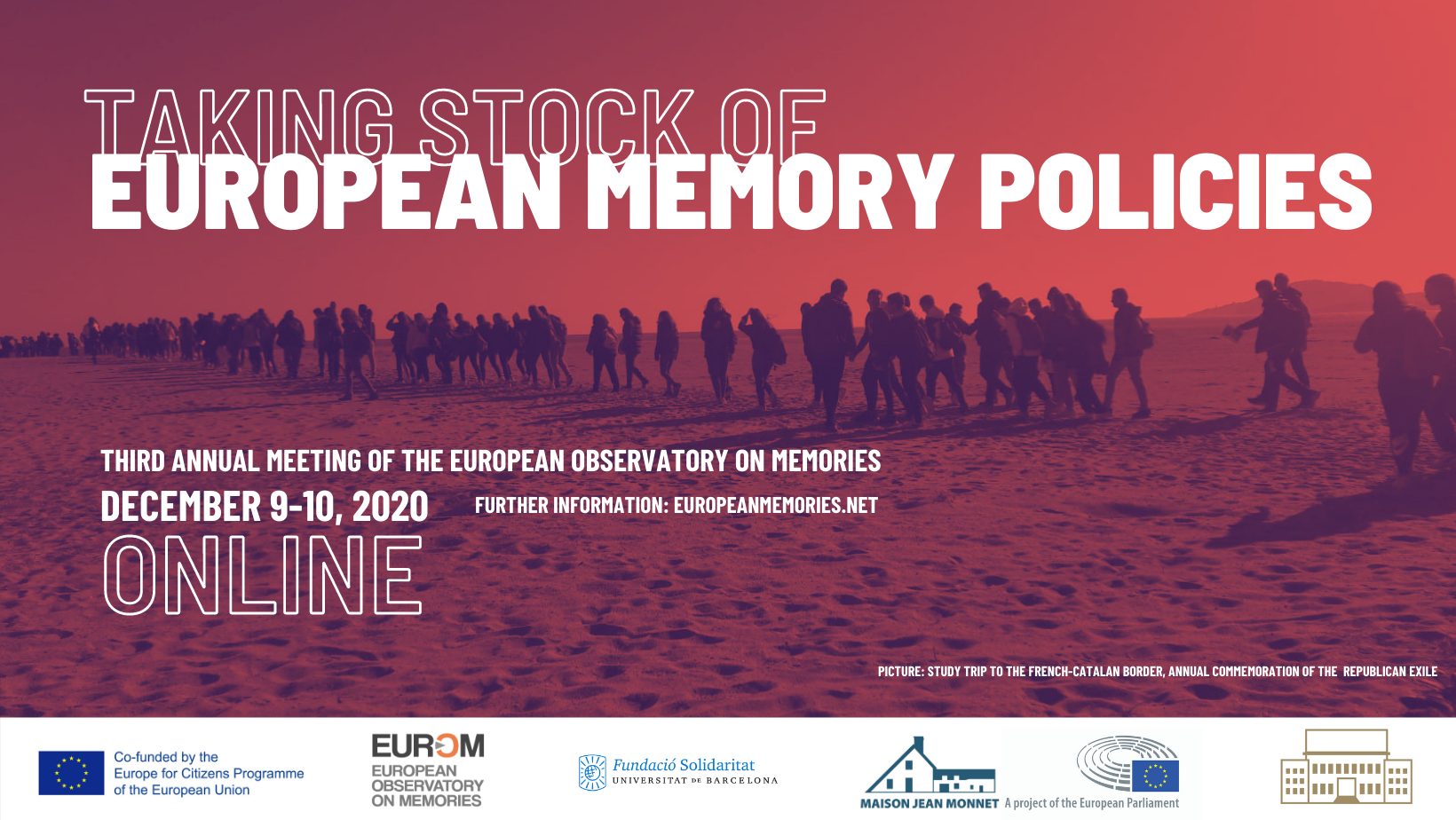 The aim of the third edition of the European Observatory of Memories annual conference is to promote debate about the present and future of the memory policies in Europe. During a two-day online event starting today, ENRS initiatives will be presented by Joanna Orłoś, the Head of the ENRS Projects Department.
The meeting slogan "Taking stock of European memory policies" describes the assumed thematic scope of the event, but the intention of the organisers goes beyond just stock-taking. As they declare, they wish the participants to "share best practices and new ideas that can contribute to the agenda of European remembrance projects". On 10th December Joanna Orłoś, the Head of the ENRS Projects Department, will participate in a panel "Best practices, remembrance projects and dissemination strategies". Her presentation covers two our projects: Making Memory Alive Together and In Between?
Making Memory Alive Together aligns perfectly with the goals of the EUROM network meeting. The idea is to support and animate the European debate on remembrance by promoting partner institutions which, like ENRS, deal with 20th-century history. For this purpose, since May 2020 we have showcased 26 of more than 400 of ENRS's partner institutions on our social media platforms. We believe that such initiatives not only bring the ENRS's audience closer to endeavours and achievements of European remembrance-oriented institutions, but also serve as new sources of knowledge, inspiration and hands-on examples.
In her presentation, Joanna Orłoś will also share the ENRS's experiences with the project In Between? intended for young people interested in memory studies. During the previous editions, the participants were given opportunity to conduct research in the European borderland regions using oral history methodology. In 2020, because of COVID-19 pandemic, the format had to change. As the borders closed, we decided to encourage young people to look for traces of unique local history in their immediate neighbourhood, their own towns or own districts. The results of the search were documented in the form of photographs, which then got evaluated by an international Jury. The project is an example of an engaging educational initiative targeting young generation of Europeans, as well as a successful response to the current epidemic crisis.
Programme of the third annual meeting of the EUROM network