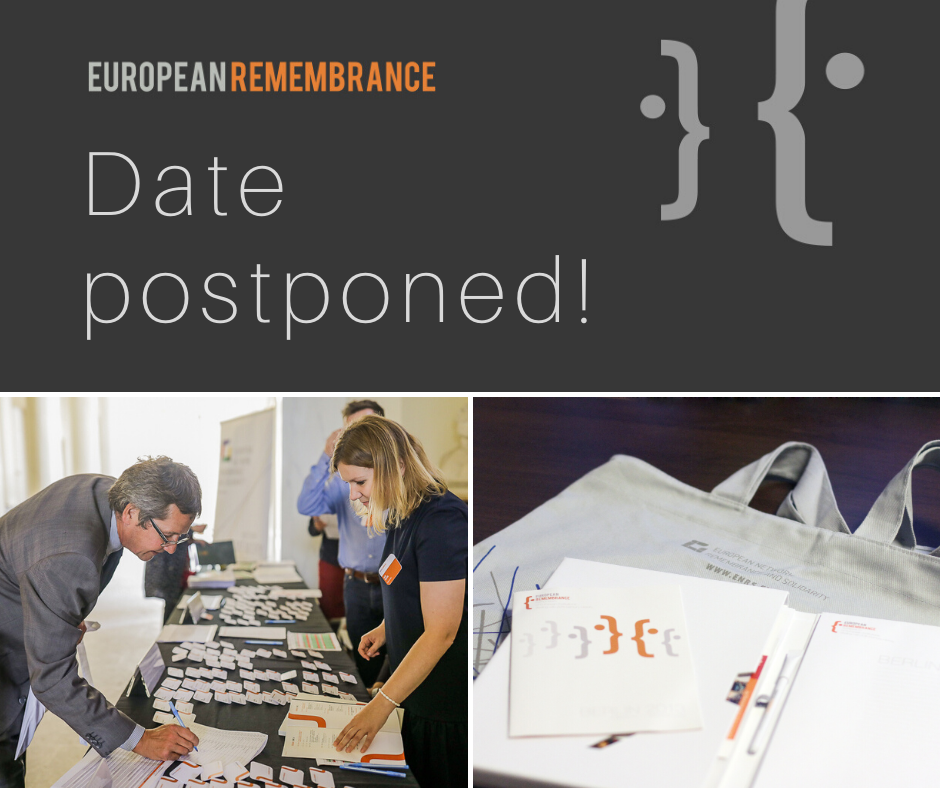 EUROPEAN REMEMBRANCE SYMPOSIUM 2020 in Tallinn POSTPONED!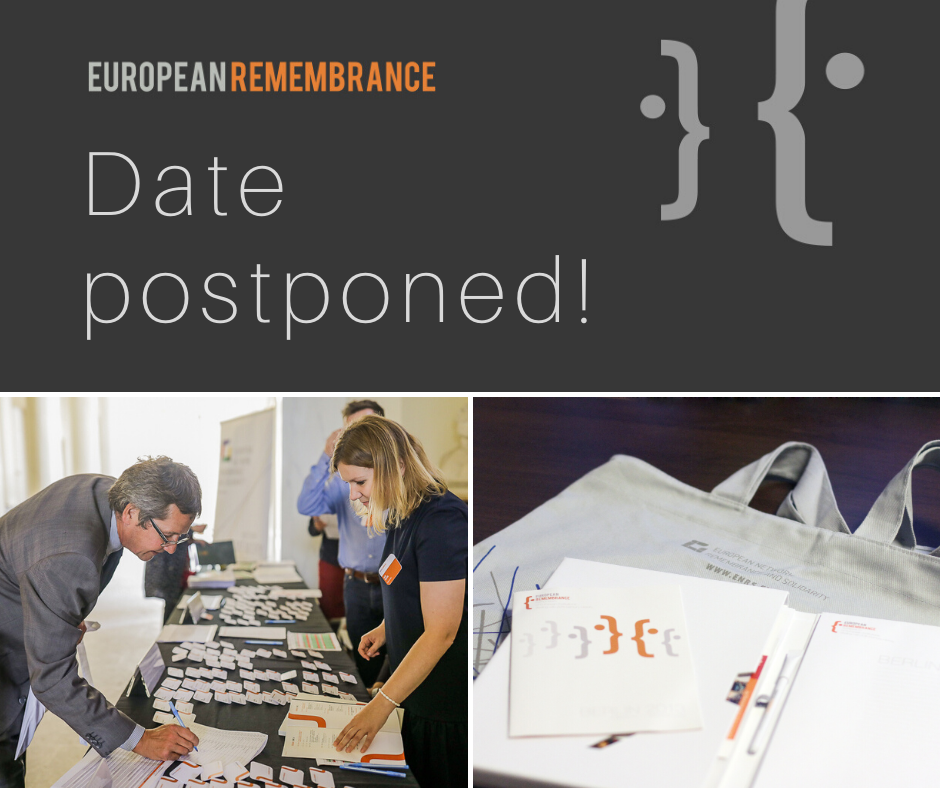 Due to global concerns regarding the COVID-19 outbreak and to protect the health of the Symposium participants, the European Network Remembrance and Solidarity, together with its main partner, the Estonian Institute for Historical Memory decided to postpone the 9th European Remembrance Symposium 'Memory and Identity in Europe: the Presence and Future' and related events of 4 - 6 May 2020 in Tallinn.
We are exploring options to reschedule the event and a new date will be announced as soon as the situation becomes stable. The place, mission, and as far as possible, the programme of the 9th edition of the Symposium will remain the same.
Should you have any follow-up questions, please contact the event coordinator, Ms Maria Naimska (maria.naimska@enrs.eu).