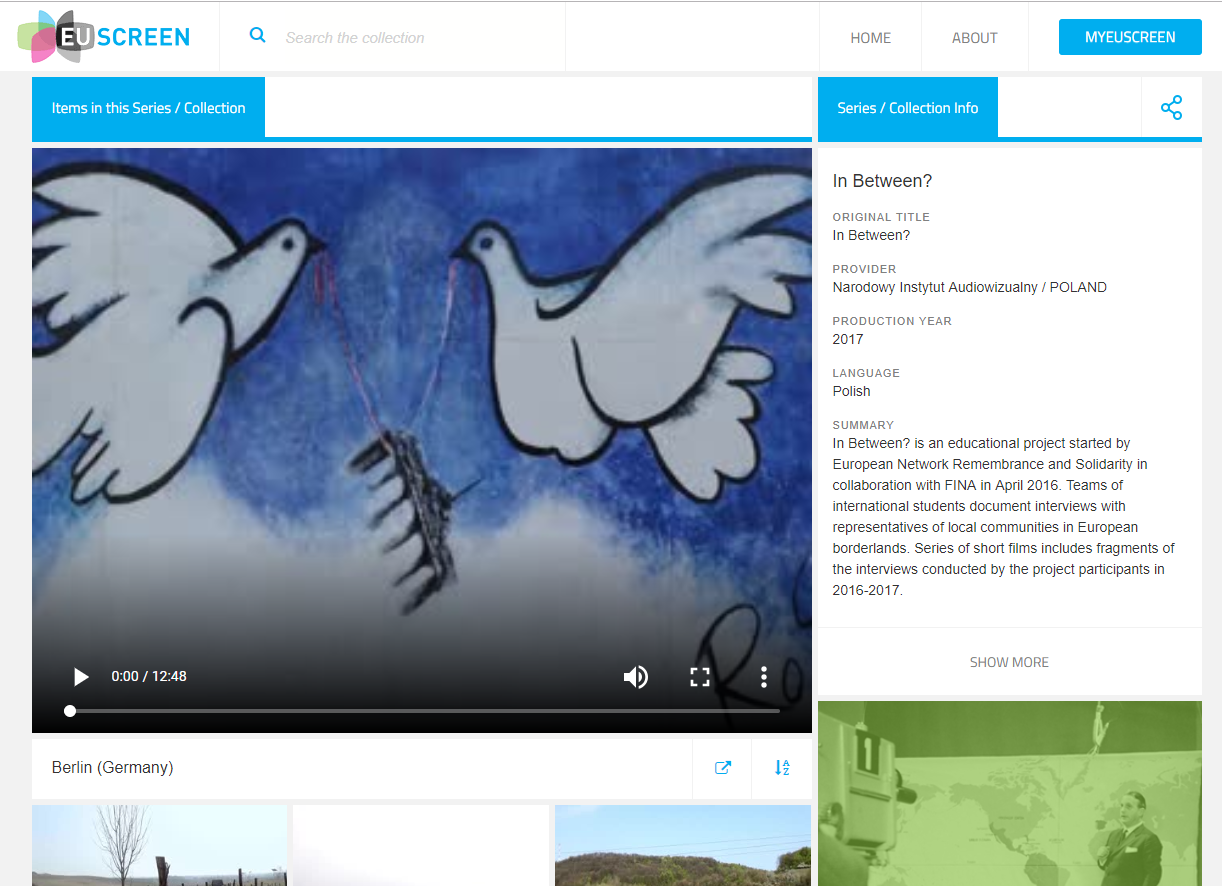 In Between movies added to the EUscreen portal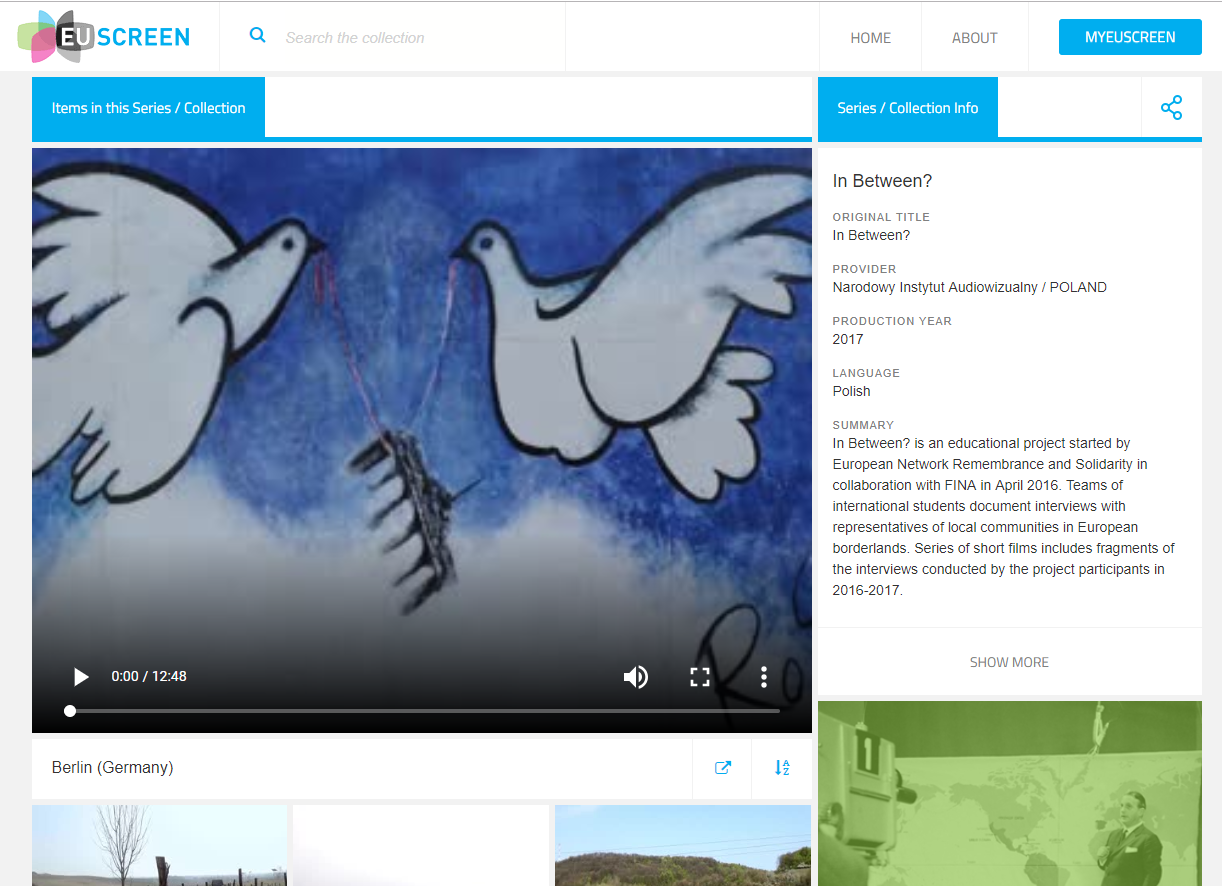 We have the pleasure to announce that the In Between movies are now part of the EUscreen collection!
The EUscreen is a audiovisual heritage portal whose aim is to provide an insight into the social, cultural, political and economic events that have shaped the 20th and 21st centuries. It has been built by a consortium of European audiovisual archives, public broadcasters, as well as academic and technical partners and funded by the European Commission.
The In Between movies have been created as a part of an educational programme of study visits known under the same name, dedicated to the heritage of European borderlands. Their aim is to depict local, and yet at the same time often multiethnic and transnational communities living in different border regions around Europe, as seen and experienced by their own representatives and the participants of the project.
In 2018, the In Between received a special mention of the European Union Prize for Cultural Heritage / Europa Nostra Awards – the Europe's top honour in the heritage field.
Inclusion of the In Between films into the EUscreen collection would not be possible without the assistance of FINA, one of the project's strategic partners.
See the In Between movies at the EUscreen
Learn more about the In Between project