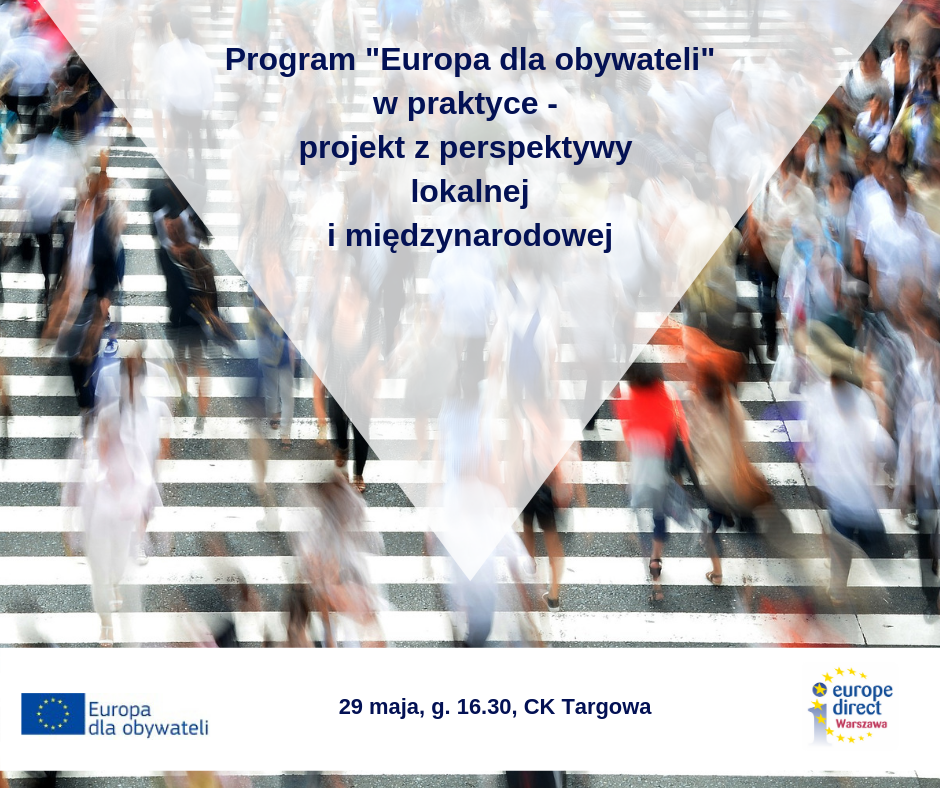 In Between? to be presented at a Europe for Citizens meeting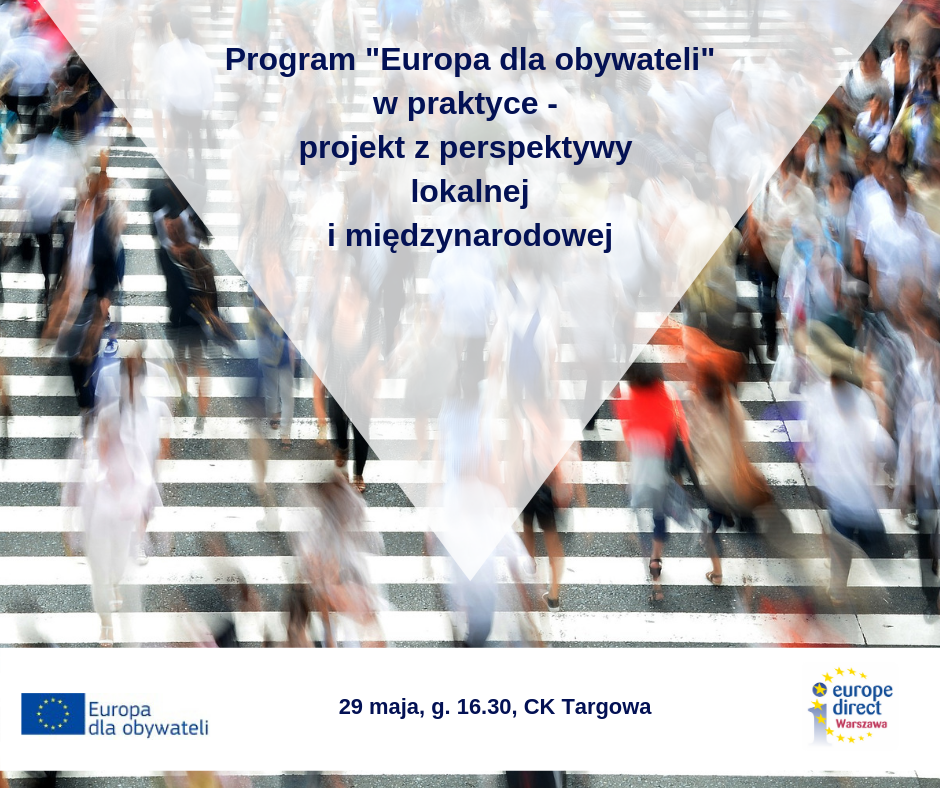 Would you like to learn more about how projects such as In Between? can be carried out within the Europe for Citizens programme? Come and listen to Karolina Dziełak, project's coordinator, present the In Between? in the context of the Europe for Citizens framework. The event will take place in Warsaw on Wednesday, 29 May at 16:30. Please note that prior registration is required.
The meeting is organised by the European Infopoint Europe Direct in Warsaw in order to familiarize project managers with rules governing the Europe for Citizens programme on how to apply for funds, how to best design the project and how to find potential partners.
The event will start with Iwona Oleszczuk and Marta Modzelewska from the Europe for Citizens Contact Point presenting the aims and framework of the programme for the upcoming year. Then, Karolina Dziełak - ENRS senior project manager responsible for, inter alia, development of the In Between? project - will give a lecture on the In Between? initiative focusing on practical implications of the Europe for Citizens requirements (the In Between? project was co-funded by the programme in 2016).
Please note that the event will be held in Polish and prior e-mail registration is required: wyklady_europejskie@um.warszawa.pl
Venue: Centrum Kreatywności, ul. Targowa 56, Warszawa
Date: 29 May (Wednedsday), 16:30
Learn more about In Between? project
See the website of the Europe for Citizens Contact Point in Poland