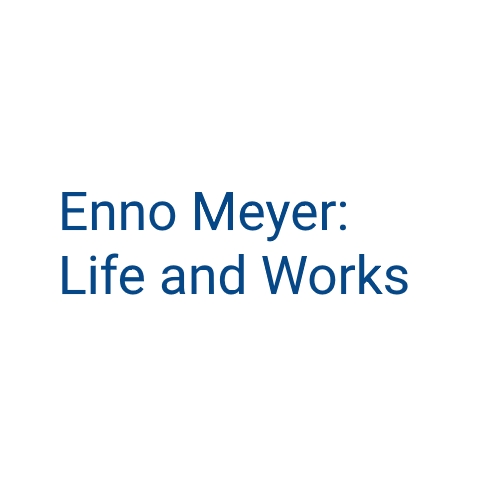 About the workshop "Enno Meyer: Life and Works"
A workshop devoted to Dr Enno Meyer took place on 8-9 October in Oldenburg. Dr Enno Meyer (1913 - 1996) was a teacher of history, geography and German at the Hindenburg School (today Herbart-Gymnasium) in Oldenburg. His experiences on the Eastern Front of the Second World War awakened his interest in Polish history.
In the early 1950s he established contacts with Polish historians - those who had emigrated to Great Britain and those who had stayed in the People's Republic of Poland. In 1956 he published his '47 Theses' regarding the German-Polish relations. He was a pioneer of German-Polish dialogue and a co-founder of the German-Polish Textbook Commission (1972). In addition, Enno Meyer engaged in the study of Jewish history in Oldenburg.