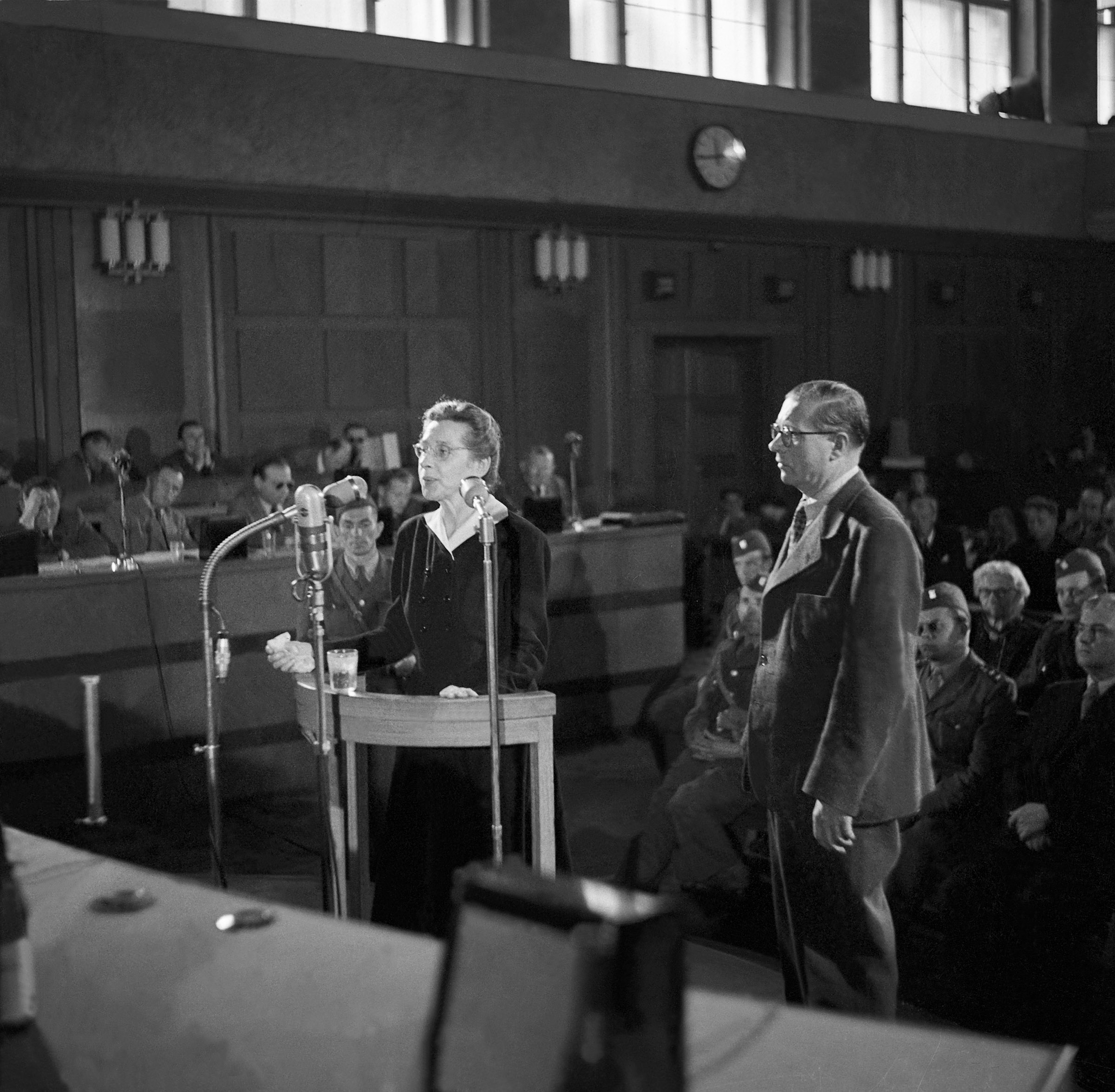 Remember. 23 August: Milada Horáková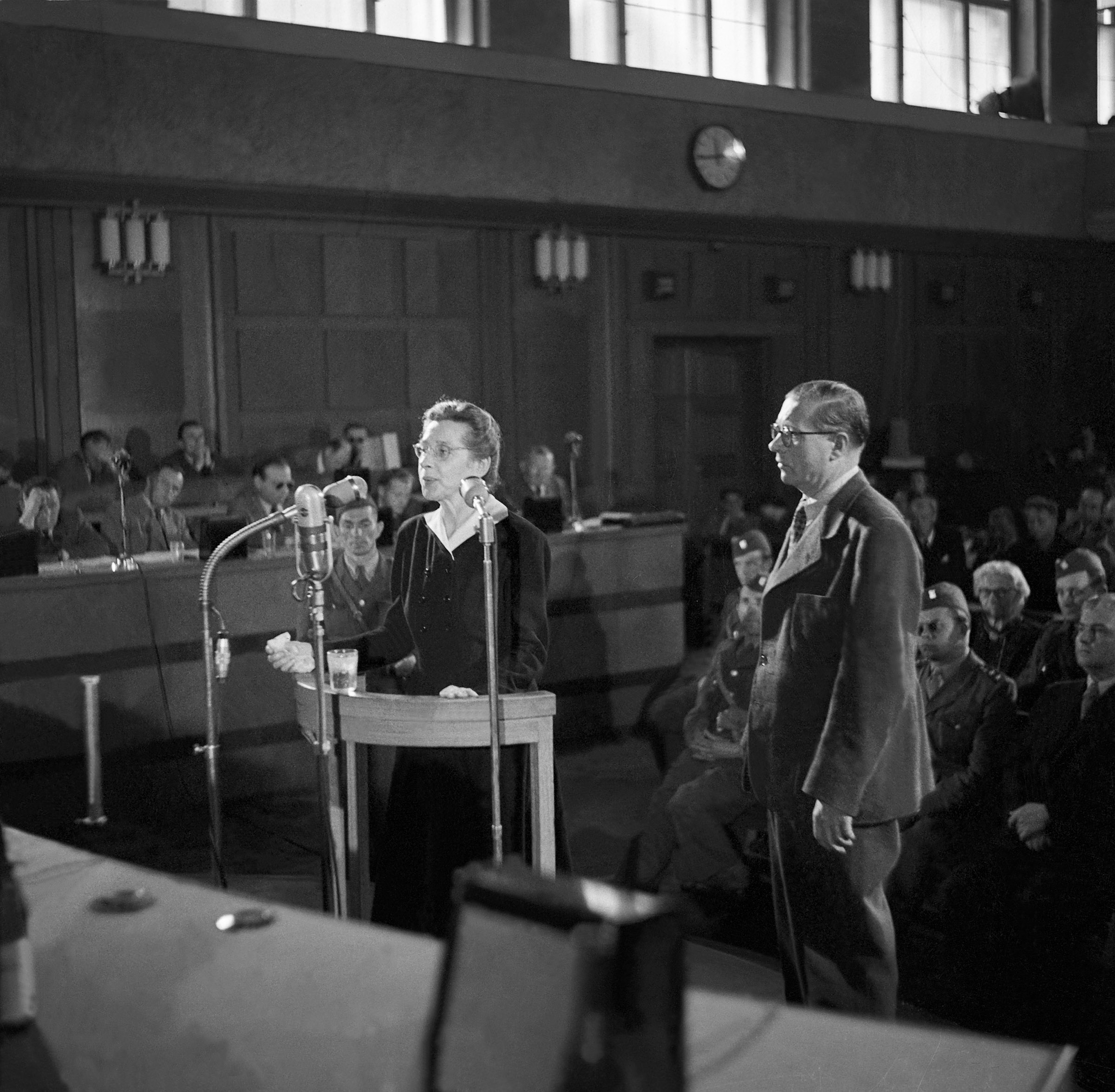 Marking the anniversary of the conclusion of the Molotov-Ribbentrop Pact, 23 August is observed as the European Day of Remembrance for Victims of Totalitarian Regimes. In this year's edition of the campaign 'Remember. 23 August' we will recall the fate of yet another two persons whose lives were much affected by a dramatic fight against totalitarianisms: Milada Horákova and Kazimierz Moczarski.
On 23 August, on the anniversary of the Molotov-Ribbentrop Pact, the European Day of Remembrance for Victims of Totalitarian Regimes is observed. It was on that day in 1939 that an agreement between Nazi Germany and the Soviet Union opened the gate to Second World War and all kinds of totalitarian violence: from forced migration through slave labour and war crimes to genocide, including an event unprecedented in world history – the Holocaust.
"Remember. August 23" is an educational campaign initiated by the ENRS in order to commemorate those who fell victim to Nazism and Communism. We want to show that we remember them and care about their distinctive individual stories.
As part of the campaign, we produce short clips recounting the fates of specific people whose lives were marked by totalitarian violence. The clip on Milada Horáková joins last year's productions dedicated to Juliana Zarchi, a Lithuanian of German-Jewish descent, experienced both Nazi and Stalinist totalitarianisms; Péter Mansfeld, the youngest victim of repressions after the 1956 revolution in Hungary; Mala Zimetbaum and Edek Galiński, who met and fell in love in the Nazi German concentration camp Auschwitz-Birkenau.
Milada Horákova was born in Prague in 1901. Her father was a pencil factory owner. She went to a secondary school in Prague during the First World War and then she began studies at the law faculty of Charles University, exactly three years after the birth of the Czechoslovak Republic. She graduated in 1926 and became director of the welfare department for the Prague City Council. She joined the centre-left Czechoslovak National Socialist Party the same year. Since then, she was also an active member of various groups focusing on youth and women's rights.
Once the occupation of Czechoslovakia started in 1939, Milada Horáková and her husband Bohuslav Horák joined the resistance movement and were both arrested by the Gestapo in 1940. Horáková was imprisoned in the Gestapo prisons Pankrác and Little Fortress Terezín. In 1944, she was sentenced to eight years in prison. She was subsequently sent to the Ainach concentration camp near Munich, liberated by the Allied forces in May 1945, then she promptly returned to Prague. Horáková rejoined the National Socialist Party and became a Member of Parliament, until the communist power takeover in February 1948, when she resigned from her position. Soon, she was involved in efforts to re-establish democracy together with other former members of the National Socialist Party.
Milada Horáková was arrested by the communist secret police in September 1949, along with many other former members of non-communist political parties, and with the help of two Soviet 'advisors' set about preparing a case against them. Although she was forced to confess some of the alleged 'crimes', she tried to courageously defend herself and her co-defendants during the trial.
The trial of Milada Horáková and twelve others began on 31 May 1950. It was a show trial, based on Soviet ones staged during Stalin's purges of the 1930s. On 8 June 1950, Horáková and three of her co-defendants were sentenced to death. Despite calls for clemency from such people as Winston Churchill and Albert Einstein, the Czechoslovak president Klement Gottwald confirmed their sentences. In the final letter to her sixteen-year-old daughter before the execution, she wrote: 'When you realise that something is just and true, then be as resolute as to be able to die for it.'
On the morning of 27 June 1950, Milada Horáková was executed by hanging.
In subsequent trials based on the same model, more than six hundred people were sentenced across the country, including ten receiving death sentences.
During the Prague Spring in 1968, she and her co-defendants were rehabilitated. Due to the Warsaw Pact invasion of August 1968, the rehabilitation process was not completed. Finally, one year after the Velvet Revolution of 1989, Milada Horáková was rehabilitated. In 1991, she was posthumously awarded the T. G. Masaryk Order, First Class by President Václav Havel.
Read more individual lifestories
Learn more about 23 August