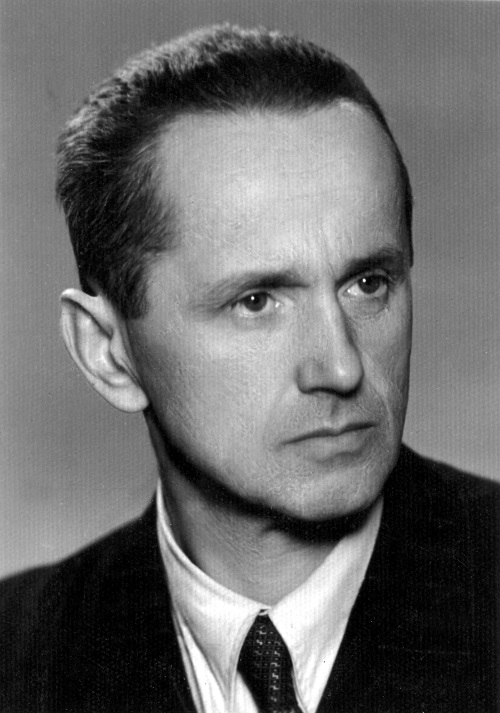 Remember. 23 August: Kazimierz Moczarski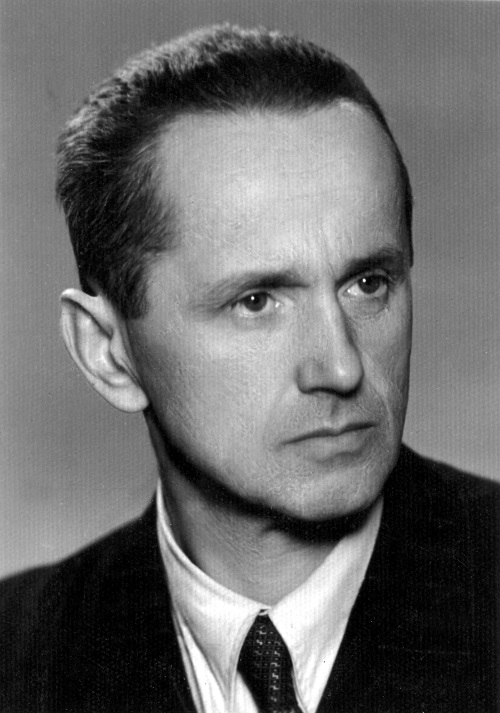 Marking the anniversary of the conclusion of the Molotov-Ribbentrop Pact, 23 August is observed as the European Day of Remembrance for Victims of Totalitarian Regimes. In this year's edition of the campaign 'Remember. 23 August' we will recall the fate of yet another two persons whose lives were much affected by a dramatic fight against totalitarianisms: Milada Horákova and Kazimierz Moczarski.
On 23 August, on the anniversary of the Molotov-Ribbentrop Pact, the European Day of Remembrance for Victims of Totalitarian Regimes is observed. It was on that day in 1939 that an agreement between Nazi Germany and the Soviet Union opened the gate to Second World War and all kinds of totalitarian violence: from forced migration through slave labour and war crimes to genocide, including an event unprecedented in world history – the Holocaust.
"Remember. August 23" is an educational campaign initiated by the ENRS in order to commemorate those who fell victim to Nazism and Communism. We want to show that we remember them and care about their distinctive individual stories.
As part of the campaign, we produce short clips recounting the fates of specific people whose lives were marked by totalitarian violence. The clip on Kazimierz Moczarski joins last year's productions dedicated to Juliana Zarchi, a Lithuanian of German-Jewish descent, experienced both Nazi and Stalinist totalitarianisms; Péter Mansfeld, the youngest victim of repressions after the 1956 revolution in Hungary; Mala Zimetbaum and Edek Galiński, who met and fell in love in the Nazi German concentration camp Auschwitz-Birkenau.
Kazimierz Moczarski was born in Warsaw in 1907. He graduated with a degree in Law from the University of Warsaw in 1932, having undergone military service. After continuing his studies at the University's School of Journalism, Moczarski went to Paris to study international law at the Institut des Hautes Études Internationales for two years. Later, he worked at the Ministry of Social Affairs dealing with legislation concerning working conditions.
During the German occupation, Moczarski was an active member of the Home Army, working in the Bureau of Information and Propaganda as head of the Investigation Division in the Resistance. One of the actions he organised was taking over a dozen prisoners from an armed hospital in June 1944. During the Warsaw Uprising, he was in charge of one of the four radio stations he set up himself as well as the editor of Wiadomości Powstańcze [Insurgence News] (the daily newspaper of the Uprising). He was awarded the Golden Cross of Merit for his activity back then. After the total destruction of Warsaw by the Germans, Moczarski re-activated the Home Army information and propaganda centres in Cracow and Częstochowa.
In August 1945, Moczarski was arrested by the new communist authorities launching a campaign seeking to eradicate all potential opposition. In 1946, Moczarski was sentenced to ten years in jail, later reduced to five years. In 1949, at the height of Stalinism, a new round of interrogations started against Moczarski and finally he was sentenced to death in 1952. In a letter to the court, Moczarski lists 49 methods of torture used against him. His confinement with the German SS commander Jürgen Stroop during that period was one of the methods applied by his oppressors trying to break his will. In Conversations with an Executioner, Moczarski mentions Stroop's walks, parcels from home, personal library and right to receive and send letters, all privileges denied to him. After Stalin's death in 1953, Moczarski's sentence was commuted to life imprisonment but he was not informed of that for another two and a half years.
In April 1956, Moczarski was released after spending eleven years in prison and rehabilitated six months later. After his release, Moczarski worked as a journalist for many years. He also adroitly used the margins of available freedom to champion various social causes. In 1968, he was removed from his job when he spoke out in defence of his Jewish colleagues at the time when the Communist Party staged anti-Semitic purges.
Kazimierz Moczarski died in 1975.
The famous Polish poet Zbigniew Herbert dedicated his poem 'Co widziałem' (What I witnessed) to Kazimierz Moczarski.
Read more individual lifestories
Learn more about 23 August